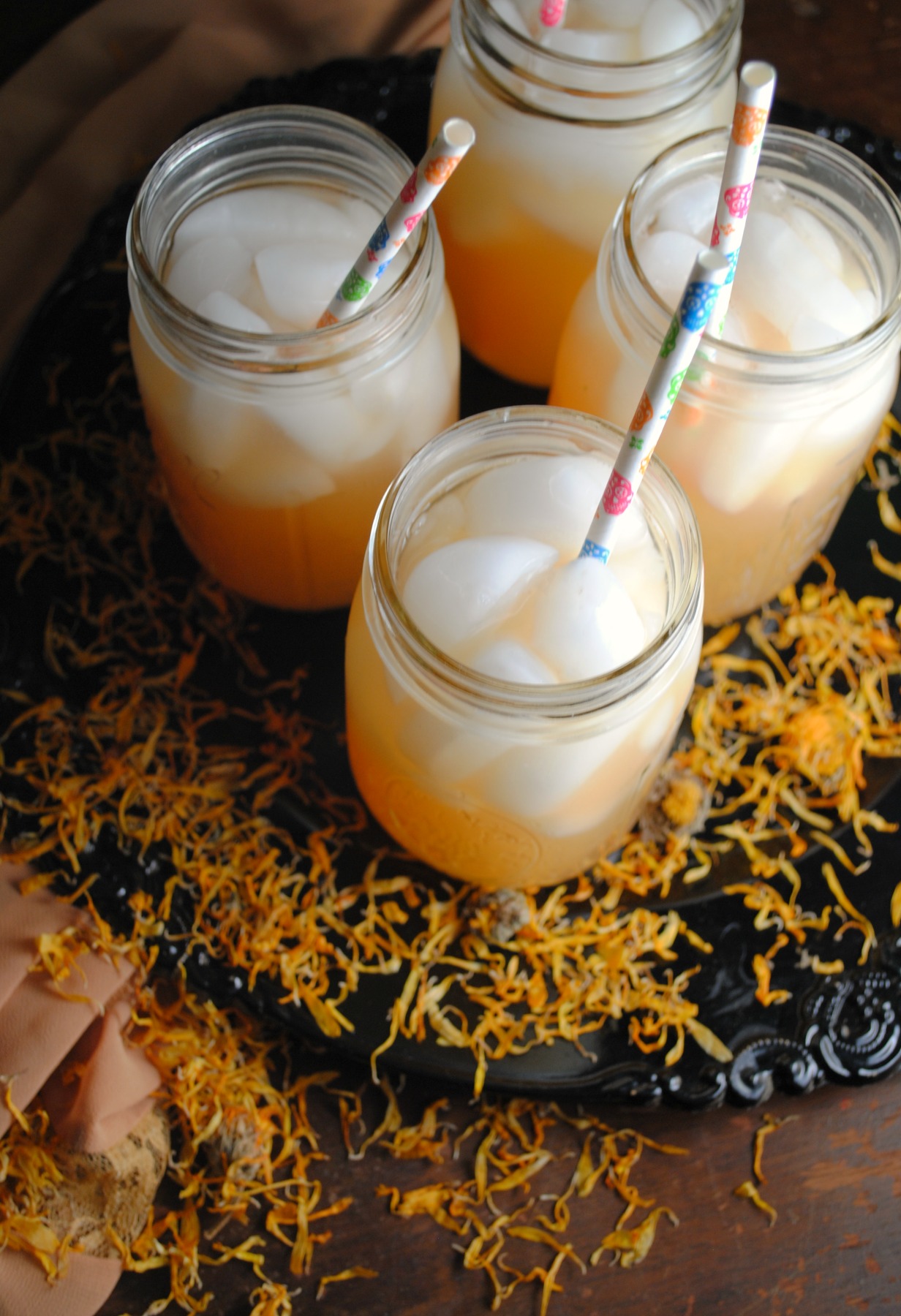 Homemade Marigold Soda
Making homemade soda at home is easy, delicious and healthier.  Begin with an infused syrup base to make your homemade soda and top it off with sparkling water, club soda or seltzer. Marigolds are ideal for infusing they are aromatic, light while adding a touch of warmth.
I served this vibrant marigold homemade soda last weekend when I hosted houseful of kiddos for a day of sharing "what exactly is Dia de Los Muertos."  I spent the day sharing this holiday with them and answering any question or concern they had while we made paper marigolds, papel picado and decorated tiny sugar skulls cakes.  Kids never cease to amaze me in how quickly they grasp new information, these kids rocked!
Of course I couldn't send them home on with an empty stomach. I made a huge pot of pozole verde and served up mason jars of this fizzy, floral soda. They loved it – heck I loved it!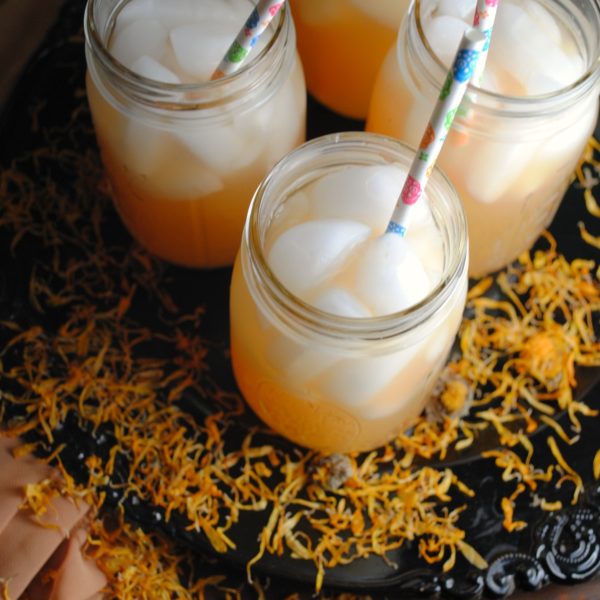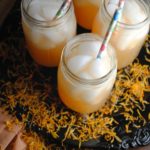 Homemade Marigold Soda
Ingredients
2

cups

water

1

cup

dried organic marigolds

1

cup

sugar or sweetener of choice

Sparkling water

club soda or seltzer
Instructions
In a saucepan bring water and sugar to a boil, stir to dissolve sugar. Reduce heat, add marigolds and simmer for five minutes. Remove from the heat and allow to cool, strain. To serve pour 2 tablespoons marigold infused syrup over ice, top with sparkling water, club soda or seltzer.
Recipe Notes
Syrup will keep in fridge for about one week.