Pickled Red Onions
I love pickled onions!  These onions make everything from tacos to nachos to tostadas even more delicious.  I make them at least once a week and recently enjoyed them with slow cooked pork, pictured below – cochinita pibil. One of the earliest recipes I tried from Cooking Light, these onions are a staple in my kitchen.
I suggest you make a double batch, store them in the fridge and enjoy them all week.  Try them in a grilled cheese sandwich, yum!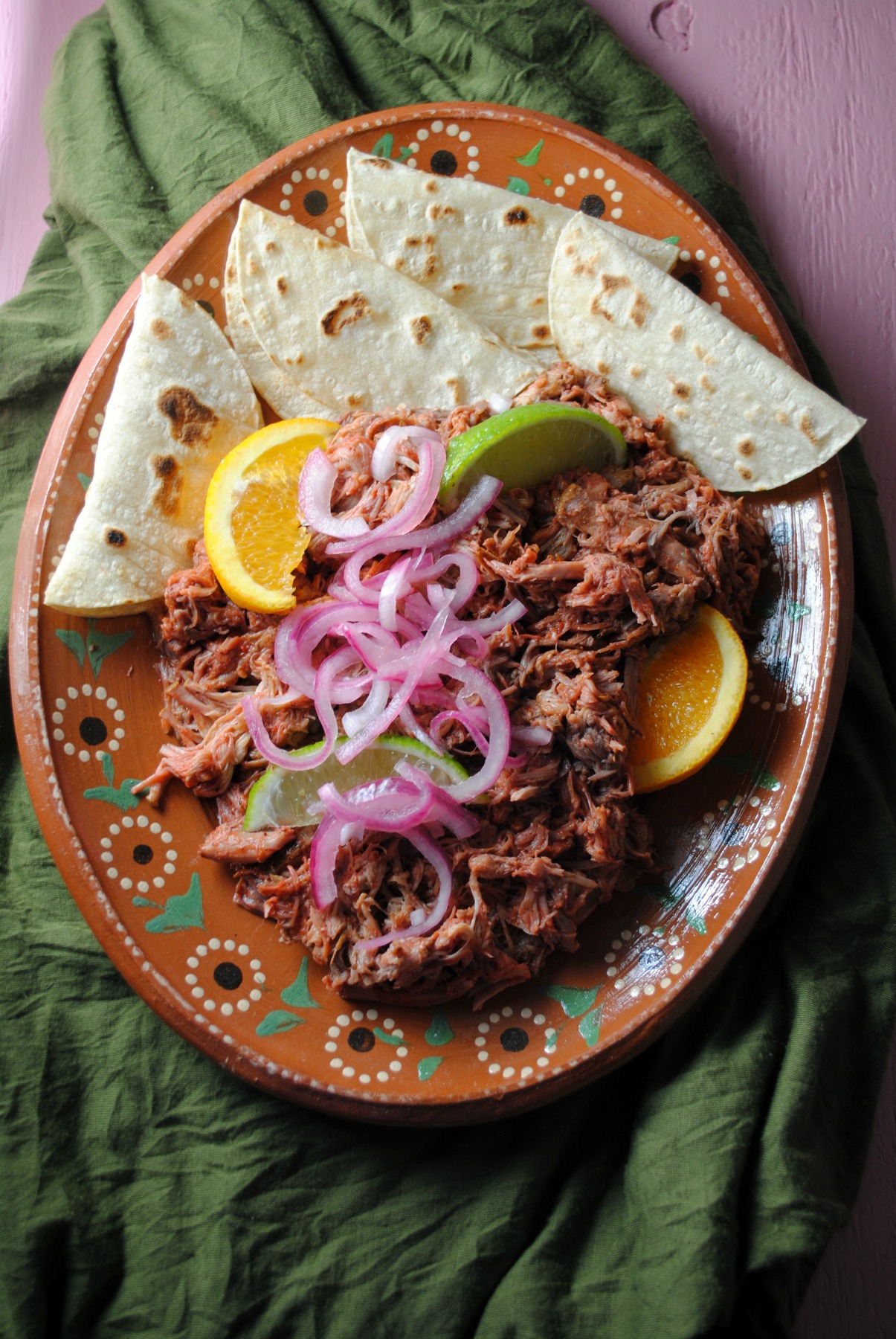 Verizon was kind enough to send me a tablet to play with in the kitchen. I have been scouring the internet for Holiday recipes, adding them to ZipList, an online app where I can add recipes directly from blogs I visit and create an online grocery list. A wonderful tool that I am glad I added to my tablet. I am really enjoying my Verizon tablet. Small enough to fit on my cookbook stand, but powerful enough to download several new apps I want to test. I am able to stream cooking videos, plus a vibrant screen to check instagram and see what everyone is cooking in their kitchen. I'm always on the lookout for new apps that make my life easier, so let me know in the comments on your favorite new app.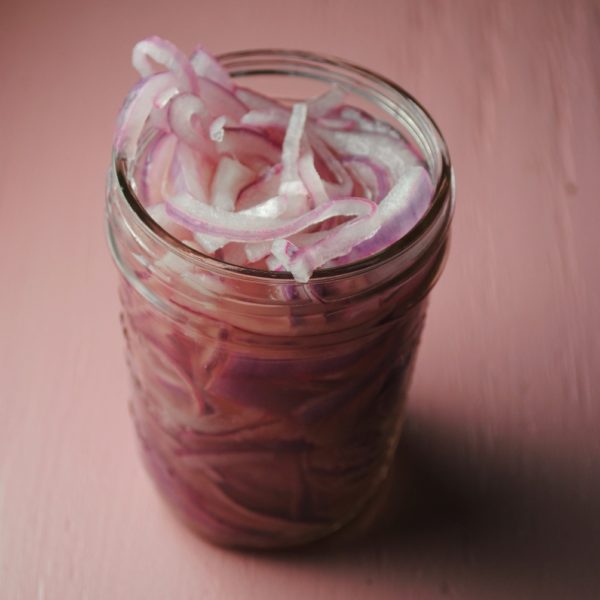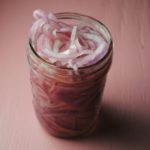 Pickled Red Onions
Ingredients
1/2

cup

sugar

1/2

cup

rice vinegar

1/2

cup

water

1

jalapeño pepper

halved lengthwise (optional)

2 1/2

cups

thinly vertically sliced red onion
Instructions
Combine the first 4 ingredients in a medium saucepan; bring to a boil, stirring until sugar dissolves. Add onion to pan, and cover. Remove from heat, and cool to room temperature. Store in an airtight container in the refrigerator for up to 1 month
Recipe Notes
recipe from Cooking Light
Sweet Life Disclosure: As a member of the #VZWBuzz team I receive various devices and accessories to share my day in the kitchen. All opinions are my own.