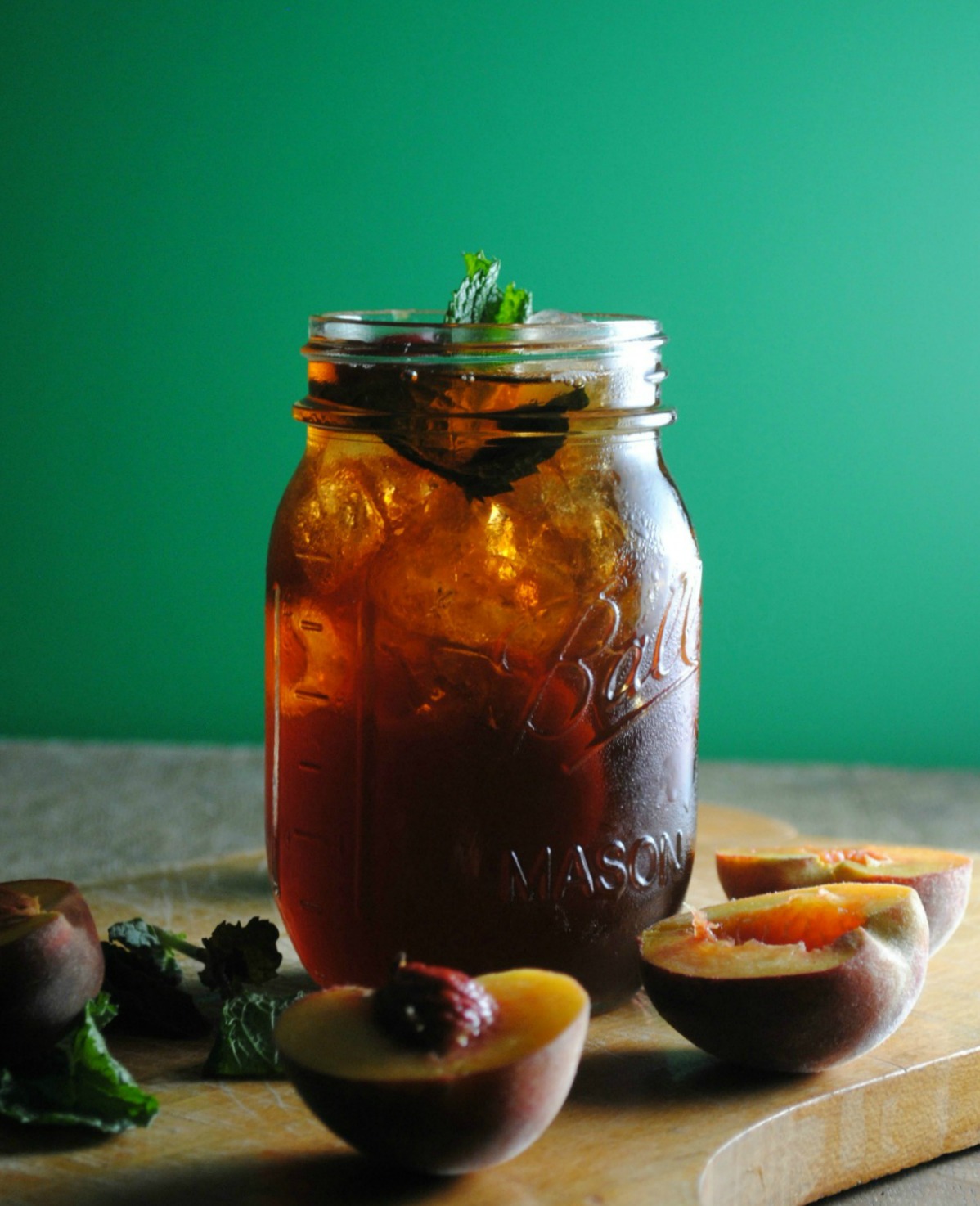 Peach Bourbon Sweet Tea
I'm still hanging on to summer, which is easy living in South Texas with our daily highs holding steady at 95 degrees.  Juicy peaches, sweet watermelons and crisp cucumber have been my choice as of lately to spruce up my weekend cocktails.  Muddled, juiced or used to infuse simple syrup my weekends have been mighty tasty. Down to my last few Fredericksburg peaches I decided it was time to combine them with Texas tea and drown out the heat with an icy cold bourbon cocktail.
I spruced up a Cooking Light recipe I had bookmarked in the August issue which if you take a quick peek at page 8 you can find yours truly featured in the Instagram feature, woo-hoo!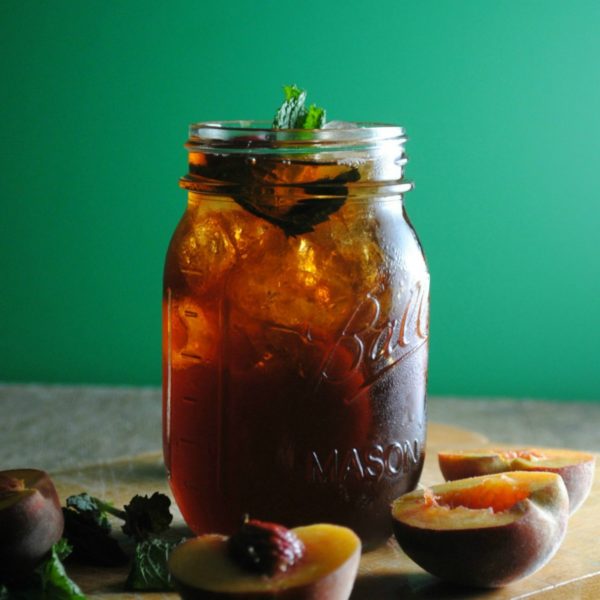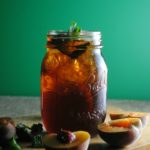 Peach Bourbon Sweet Tea
Ingredients
2 1/2

cups

water

2/3

cup

sugar

3

peeled peaches

chopped

6

fresh mint leaves

1 1/4

cups

bourbon

1

cup

fresh lime juice

Sweet Tea
Instructions
Combine first 3 ingredients in a medium saucepan over medium-high heat; bring to a boil. Reduce heat, and simmer 10 minutes, stirring occasionally. Remove from heat; transfer to a bowl set over ice water, and cool to room temperature. Remove mint leaves, transfer peach mixture to a blender; process until smooth. Combine peach mixture, bourbon, and lime juice. Serve over ice topped with sweet tea.
Verizon was kind enough to send me a tablet to play with in the kitchen. I love having this handy tool next to me as I cook. A few strokes and I can browse new recipes, check out videos or visit instagram for inspiration.  Small enough to fit on my cookbook stand, but powerful enough to stream videos manage my files and keep me on schedule with my synched calendar from my mobile phone.
Sweet Life Disclosure: As a member of the #VZWBuzz team I receive various devices and accessories to share my day in the kitchen. All opinions are my own.