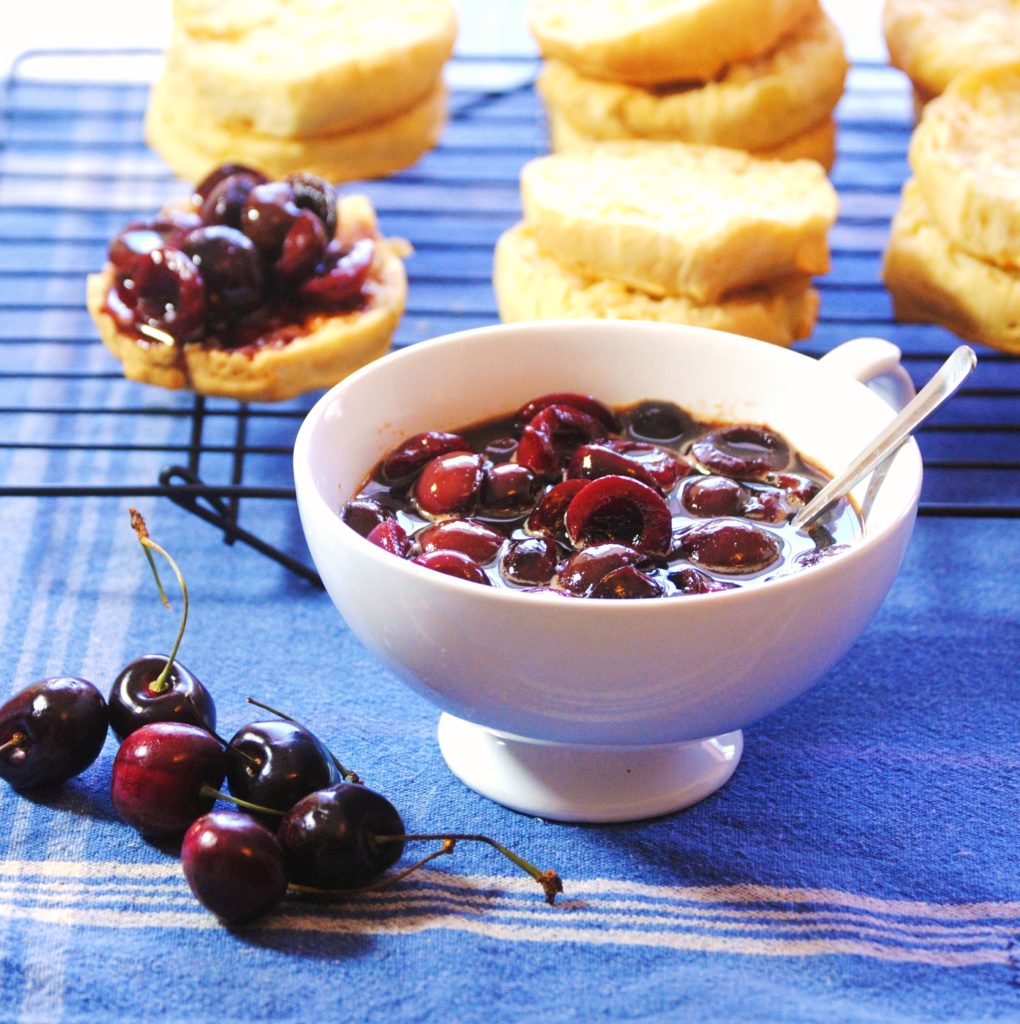 Cherries Cherries Cherries
Cherries are the spotlight for this edition of Summer Fest .   Ruby jewels bursting with the flavor of summer.  I love them enough to give canning a whirl!!
I've always wanted to learn to can.  To be able to capture the flavor of summer  and enjoy those flavors in the mundane months of winter is something I have longed for.
Then two weeks ago, my mom came for a quick visit.  As we pushed our cart along the grocery aisle in search of our dinner ingredients she spotted a magazine near the canning equipment.
The magazine's cover read "120 ways to savor the season year-round."  Sounds interesting, below this read "10 super simple no-brainer canning recipes."  SOLD!
As I scanned the pages looking for the no brainer part I came upon a recipe for Honey-Bourbon Pickled Blueberries.  Bourbon pickled blueberries, now we're talking.
The only problem was this girl only has tequila, easy solution I swapped out the bourbon for tequila.  No brainer.   Being the Summer Fest theme was cherries, I used cherries.
The overall process was pretty easy, as long as your prepped and of course you remain clam.  I have a habit of "freaking,"  out when trying a new recipe.  I hate waste.
I began my canning in the early morning hours to avoid a busy kitchen and I also wanted to take my time to soak in the process.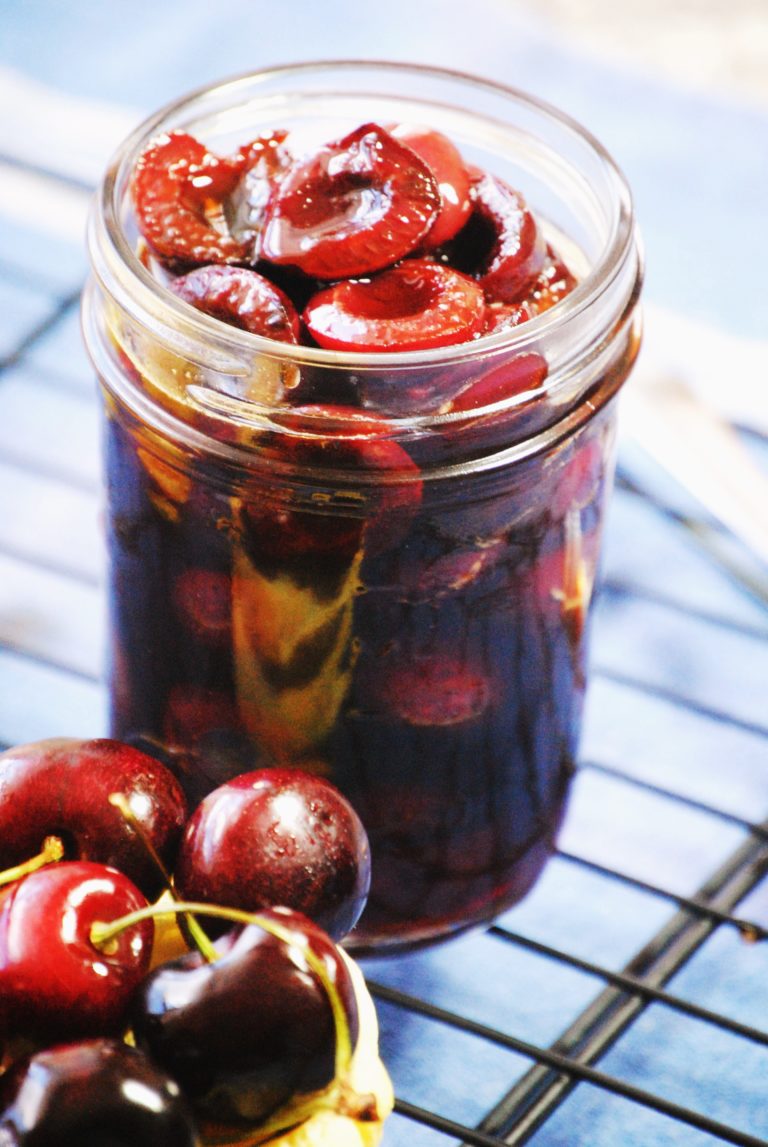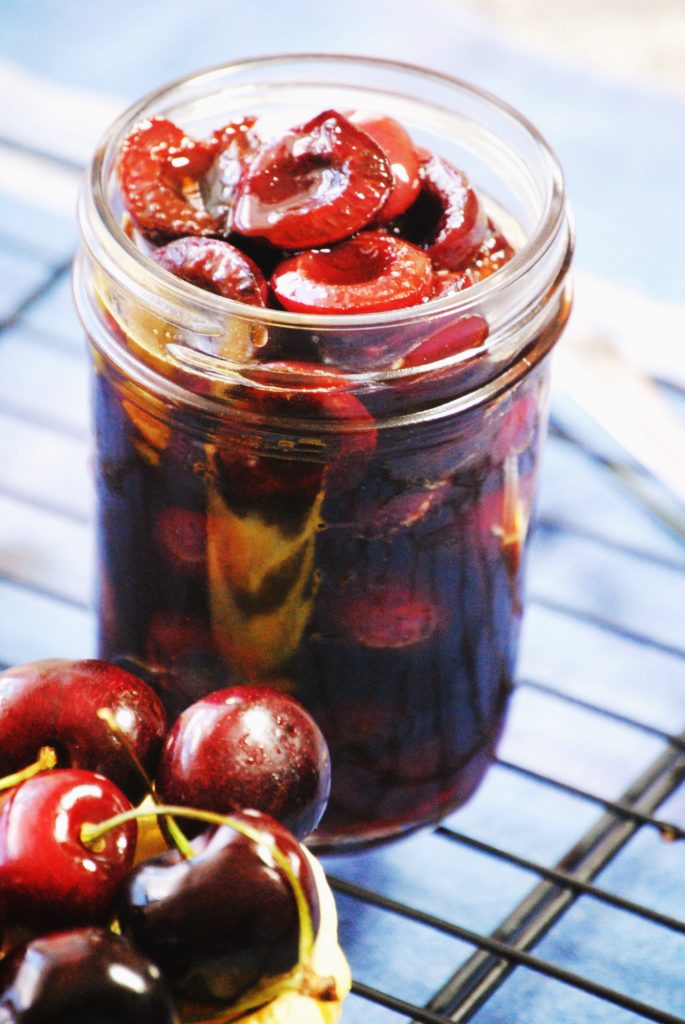 I'd like to share a few quick tips as I am also learning.  Try to prep the night before, have all your tools such as measuring spoons or cups, ladle, ruler, jars, kitchen towels. etc. etc. ready.  Research your recipe and have the proper jars and lids.
Keep your area clean and take your time with each jar.  Measure your head space twice, this ensures a proper seal.  Try to release as much of the air bubbles that you can, this step can be slow (it was for me)but will produce better results.
Invest in a cherry pitter and wear dark clothes.
I have to say I really enjoyed these pickles cherries.  We enjoyed them over a batch of freshly baked biscuits.  The flavor of the tequila was subtle but it did provide a warm flavor background.  They will be a great summer flavor for my winter treats.
I used a  Tequila Añejo, which is a tequila aged for about 1 year. The tequilain the agin process darken to an amber color and the flavors become richer. 
And if by some small chance you should have a little bundle of cherries left over I leave you with my Cherry Margarita recipe.  Because your so worth it!!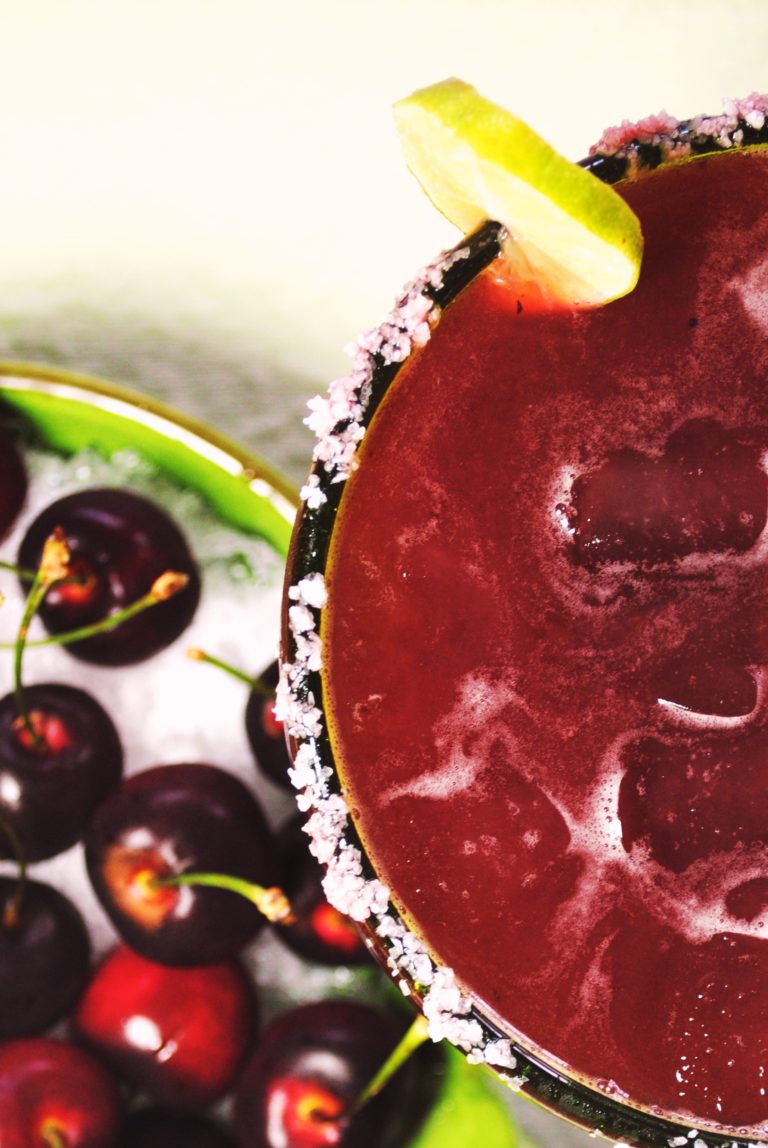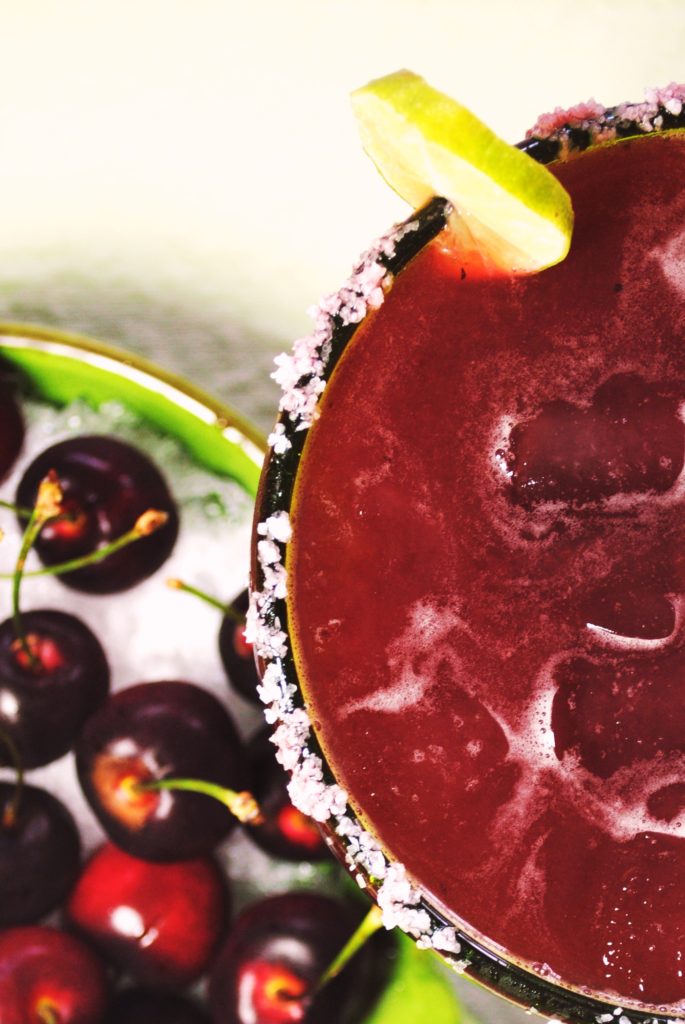 We're teaming up with food and garden bloggers to host Summer Fest 2011, a season-long garden party. In coming weeks, we'll feature favorite garden-to-table recipes and tips to help you enjoy the bounty, whether you're harvesting your own goodies or buying them fresh from the market. Today, we're exploring cherries!
from the FNDISH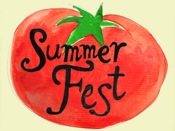 Join in: What's your favorite way to eat cherries?
Join the conversation on Twitter at   #cookingwith.
Tequila Pickled Cherries
adapted from Better Homes and Garden Canning Issue
for Honey-Bourbon Pickled Blueberries
3 inches stick cinnamon
1 tsp whole allspice
1 1/4 cups white wine vinegar
8 cups blueberries (i used cherries)
1/4 cup bourbon (i used cherries)
1 3/4 cups honey
1. For spice bag, place cinnamon and allspice in the center of a double thick, 6 inch square of 100 percent-cotton cheesecloth.
Bring up corners; tie closed with clean kitchen string.
2. In a 4-6 quart stainless-steel, enamel, or nonstick heavy pot, combine vinegar and spice bag.
Bring to a boil; reduce heat. Simmer, covered for 5 minutes.
Add blueberries (cherries) and bourbon (tequila).
Cook over medium heat for about 8 minutes or just until syrup is heated through, gently shaking the pot (to avoid breaking the berries, do not stir).
Remove from heat; cover and let stand at room temperature for 8 to 12 hours.
3. Remove spice bag; discard.
Pour the blueberry(cherry) mixture into a colander set over a large bowl; reserve liquid.
4. Ladle hot blueberries (cherries) into hot, sterilized half pint canning jars, leaving a 1/2 inch head space.
5. For syrup, return the reserved liquid to the pot; stir in honey.
Bring to boiling, stirring occasionally.
Boil, uncovered, for about 5 minutes or until syrup is slightly thickened.
Ladle hot syrup over blueberries (cherries), leaving a 1/2 inch head space.  Wipe jar rims; adjust lids.
Discard any remaining syrup.
6. Process filled jars in a boiling water canner for 10 minutes (start timing when water returns to boiling).
Remove jars from canner; cool on wire racks.
makes 6 half-pints
 ~Check out what other bloggers are cooking with Cherries!!~
Big Girls Small Kitchen: Cherry Cornmeal Cake
Cooking With Elise: Roasted Cherries with Lavender and Almond Panna Cotta
Daydreamer Desserts: Cherry Crumble Cake
Ingredient Challenge Monday: Black Forest Ice Cream Done Two Ways
Spices and Aroma: Dilkush with Cherries
And Love It Too: Cherry-Pecan Chicken Salad
FN Dish: The Ultimate Cherry Pie
Daily*Dishin: Simple French Cherry Clafouti
Glory Foods: Collard Greens and Cherry Reduction
Chez Us: Gluten-Free Cherry Clafoutis
Food for 7 Stages of Life: South Indian Hot and Sour Soup
Virtually Homemade: Dark Chocolate Cherry Kuchen
In Jennie's Kitchen: Cherry Conserves
The Sensitive Epicure: Gluten-Free Cherry Almond Clafouti
Cooking Channel: Very Cherry Sangria
Napa Farmhouse 1885: Cherry Balsamic Vinegar
Zaika Zabardast: Balsamic Cherry and Peach Crisp
Mooshu Jenne: Rainier Cherry Panna Cotta
Food2: A Very Cherry Recipe Round-Up
Virtually Vegan Mamma: Fresh Cherry and Almond Scones
CIA Dropout: Italian Cherry Cake
Cooking With Books: Cherry Cooler
What's Gaby Cooking: Cherry Chocolate Truffle Ice Cream
 Recipe Girl: Cherry Limeade Pound Cake