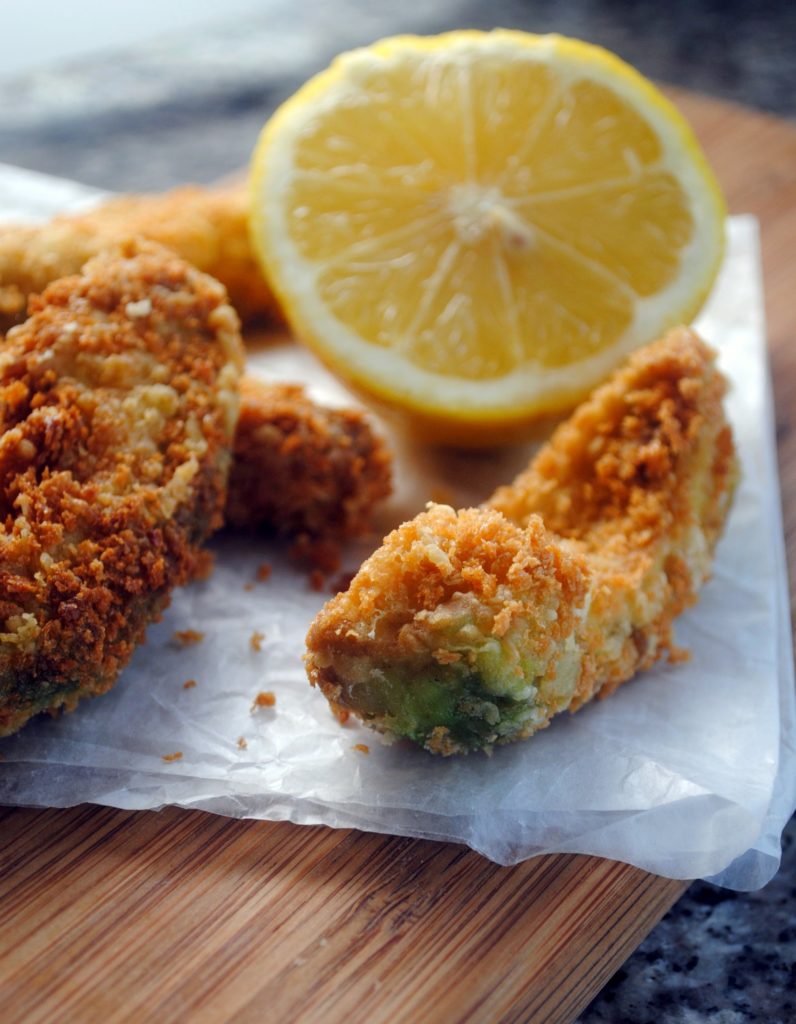 Avocado Fries
My little sister and I have a ritual.  Our me time.  To unwind, distress and take a break from our kids.  She visits me every two weeks and we plan our little escape.  Midnight movies.   Have you been to the movies at midnight? Well, here in Edinburg, Texas it's pretty empty (very) and that's how we like it, because 99% of the time we watch girlie flicks. You know the kind your hubby would not be caught dead in, only when you were dating kind of movie.  Yeah those, we love them!  The sweet bonus of a midnight viewing is NO ONE is there to see you ball your eyes out. Yeah.. cause that's what we do… we cry (we're crybabies), we loudly – annoyingly laugh out loud, we eat double scoops of ice cream, gorge on popcorn and eat candy.   It's a blast!!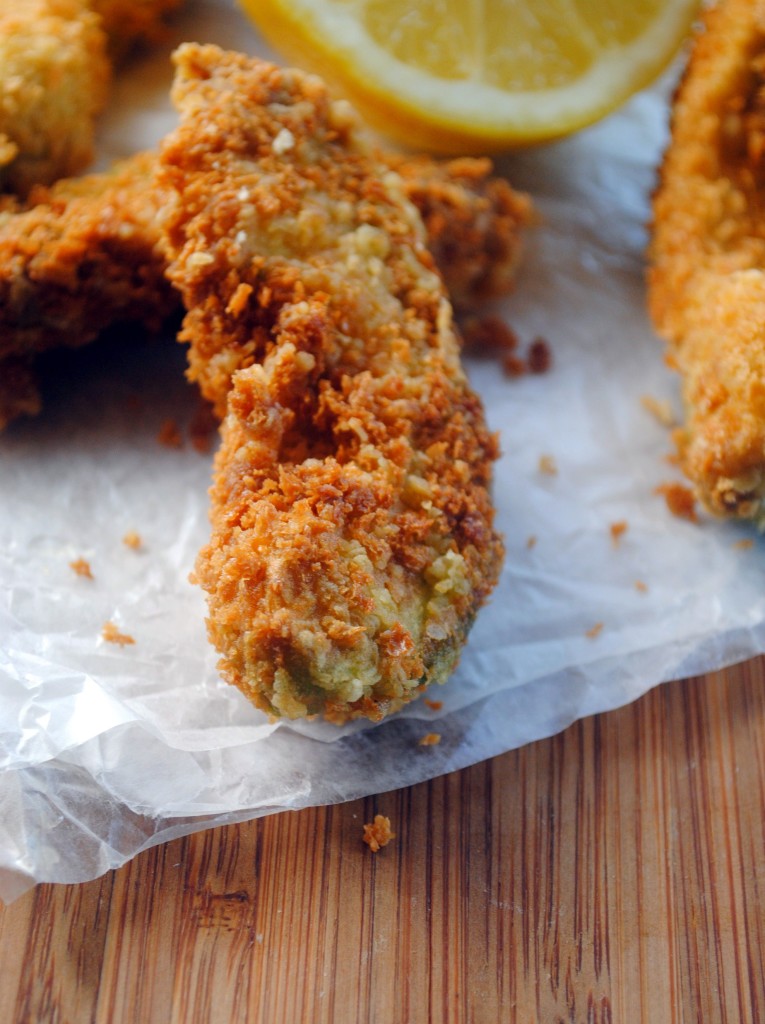 After the movie we sprint to the car. Because it's 2am, it's really dark and I'm a scardey cat. Then we go for a long, long drive.  We drive, we talk, we laugh and yeah we cry. It's all very cleansing.   Sisterly cleansing.
When I spotted these fries on Joy the Baker's new cookbook I knew immediately these would be the best pre-movie night snack.  Delicate slices of ripe avocado dipped in panko and lightly fried until golden crisp.  My little sis would love these fries with a splash of lemon and a drizzle of sriracha.
This is exactly why I adore Joy's new cookbook.  This is the cookbook you turn to for those moments.
Sister time, family time, daughter time and alone time.   Special moments in you life when you want something different, something special, something Joyful!  This book provokes warm feelings; a sense of fun, a sense of sharing, a sense of joy that you can't help but share with the ones you love.
From chapeters titled: i need a hug or a brownie or maybe both  to oh happy day! This cookbook oozes the sheer pleasure of baking.  Initially, I thought I would not have much in common with Joy, but she gets it, she really does. It's the little things in life that we must celebrate.  From time with friends to time with family and most importanly Midnight movies.  Love it!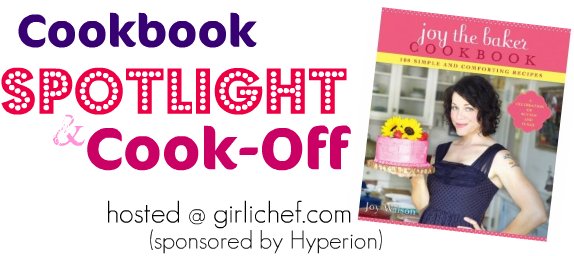 Want more Joy?  Check out Girlichef's 9 questions with Joy or Check out the Meet Joy page!! 
[amd-zlrecipe-recipe:82]
*This post is part of the Joy the Baker Cookbook Spotlight and Cook-Off  sponsored by Hyperion and hosted at girlichef*