Cheddar Chive and Jalapeño Biscuits
Do you hear that?  That's me patting myself on the back.  I have conquered biscuits.
I know, I know my blog name does include bake. I began Sweet Life as a way to practice my baking skills, learn new techniques and practice..practice.  The thing is I might have subconsciously slid biscuits to the back end of my baking practice.
Have I made them before? Yes.
Did they resemble hockey pucks and taste like saw dust? Yes. Yes. and Yes.
I live in fear of my family requesting biscuits.  So lame.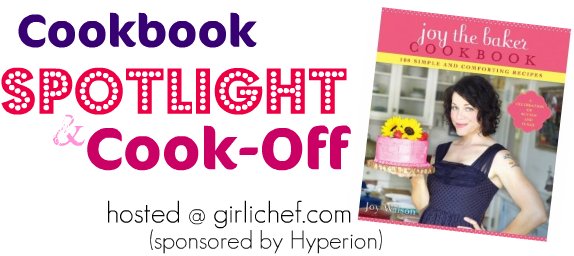 This weekend as I browsed Joy's new cookbook my eyes scanned over Jalapeno biscuits. Dang.
I flipped past the recipe 3 times and kept on coming back to them. Dang.
When I read her recipe I thought you know I can do this.  The steps were simple, the ingredients were right up my alley (jalapeno-swoon) and she states "the mixture will be shaggy," okay I can do shaggy.
So I did.  And guess what? They were light, fluffy, bursting with jalapeno flavor.  No hockey puck, no saw dust.
To say I was excited is putting it mildly.  Picture a happy dance, because it so happened.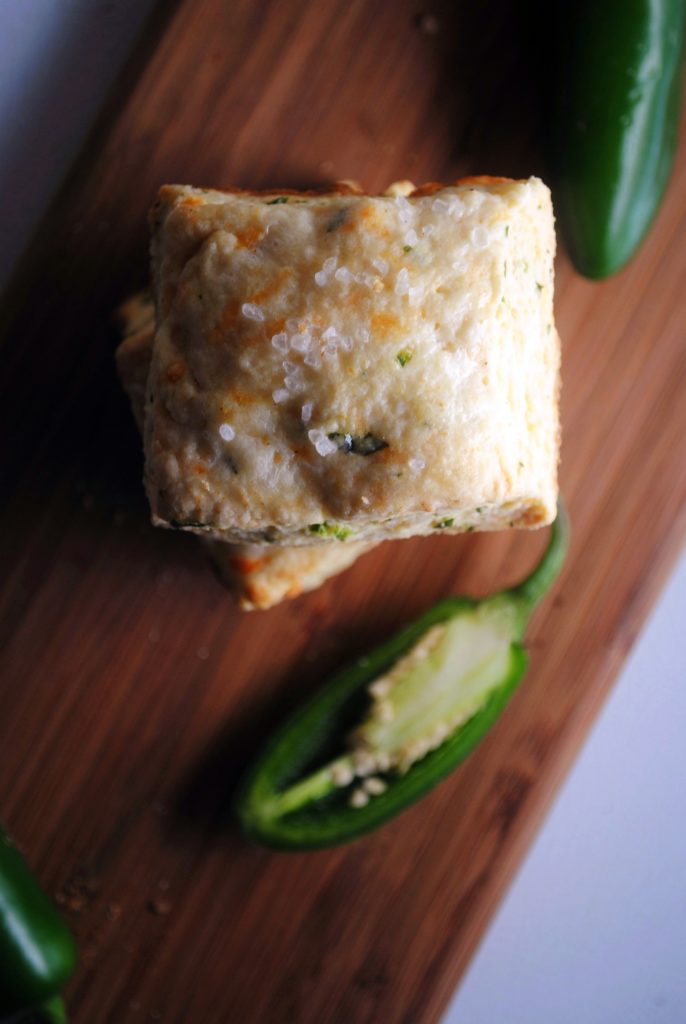 Hello biscuits lovers these babies are loaded with jalapeno studded, cheddar cheese and chives.
Brushed with buttermilk and dusted with salt.
Everything needed for a hearty breakfast. Serve alongside eggs a steamy cup of coffee and you set.
Enjoy!
[amd-zlrecipe-recipe:78]
*This post is part of the Joy the Baker Cookbook Spotlight and Cook-Off sponsored by Hyperion and hosted at girlichef*
Sweet Life Disclosure: I was invited to participate in the Cooking  Spotlight  and  received the cookbook from the publisher. My thought,  love and passion  remain my  own.