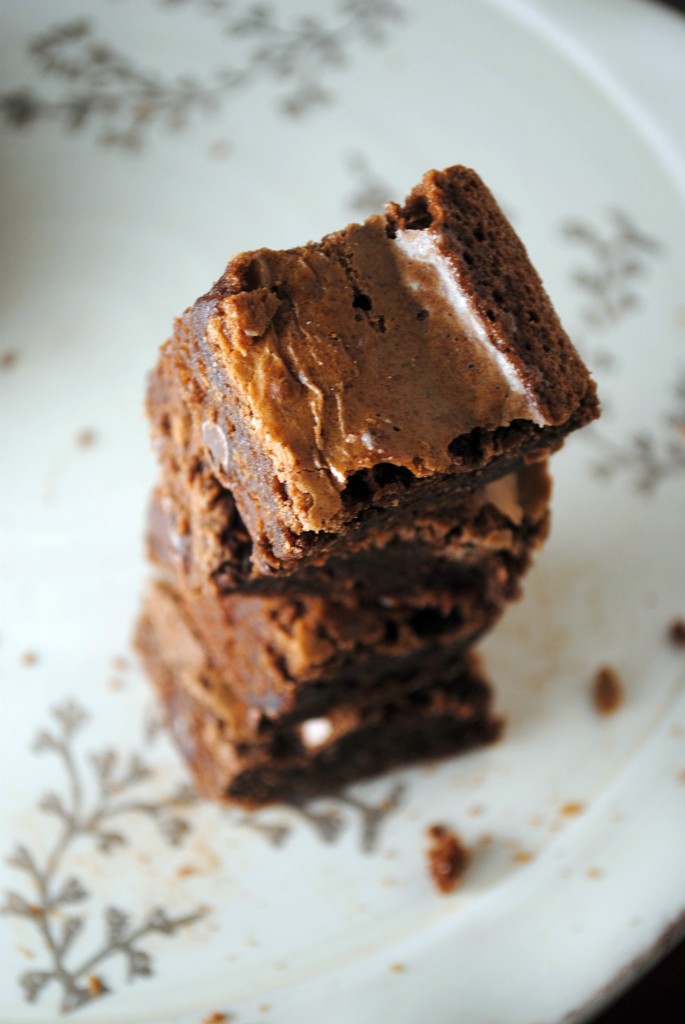 Chocolate Fudge Brownies
I made these brownies twice.  And not once did I have the chance to slather them in luscious chocolate butter cream.  Brownies go fast in my house.  With my two girls, my two nieces, hubby, mom and sister in the kitchen, really did they have a chance.
Always the blogger (thinking of the photo I just had to snap) I tried to slice these brownies into pint size pieces.  Of course this backfired, because after one bite everyone came back for more and more.  Can you blame them?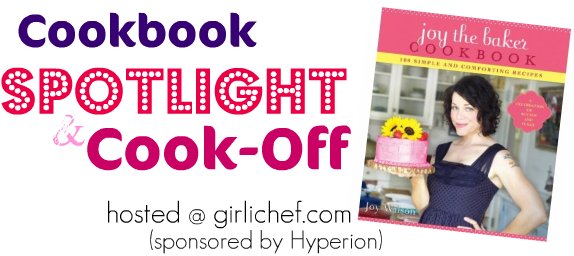 I myself had three (did I just say that out loud?).  Anyways , we kick off our cooking spotlight of Joy the Baker's Cookbook hosted by girlichef with Chocolate Fudge Brownies.  So Joy.
Joy oozes sweet.  She makes baking fun, relaxed and approachable with her quirky sense of humor. She LOVES her parents and is first to acknowledge her passion in the kitchen is due to the time spent with them baking.
Love, Love, Love…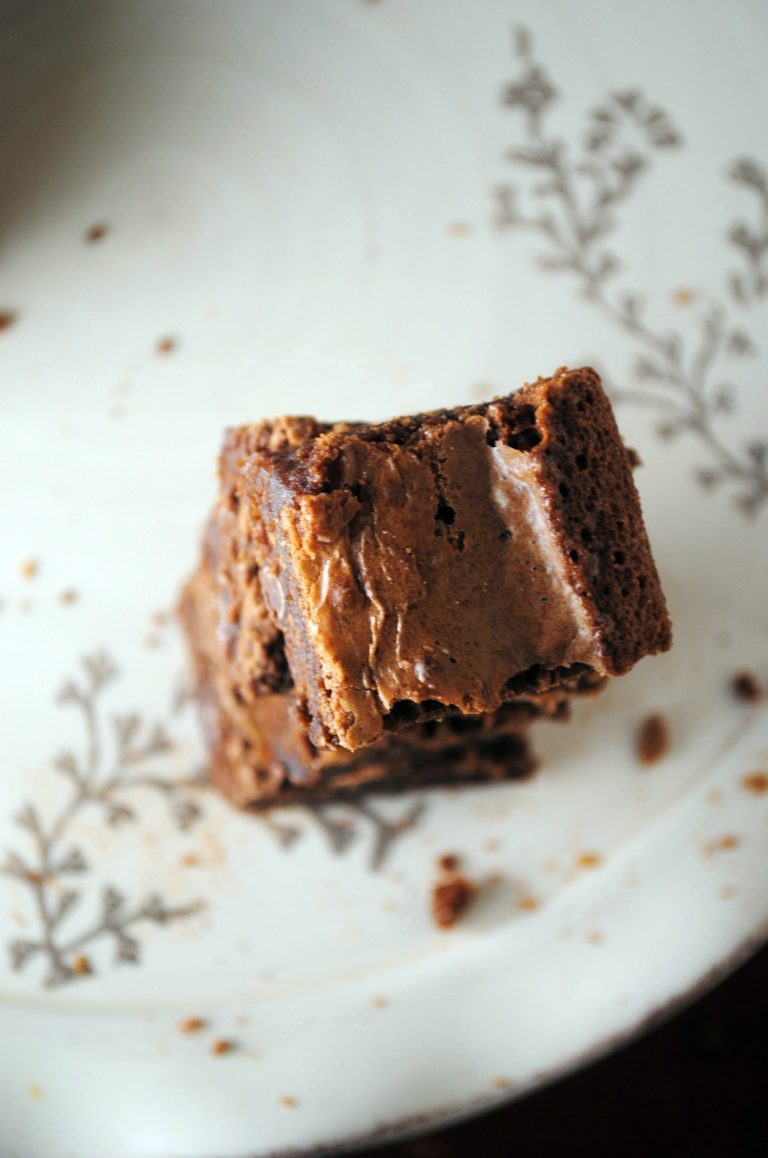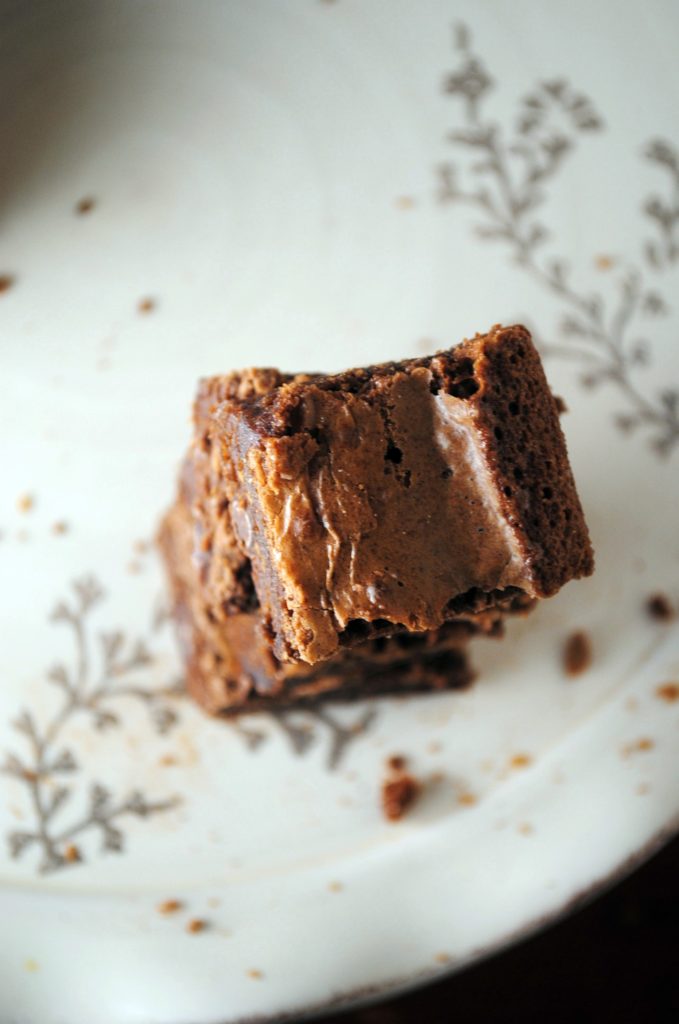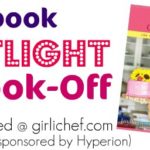 Joy the Baker's Chocolate Fudge Brownies
Ingredients
¾

c.

all-purpose flour

1

tsp.

baking powder

½

tsp.

salt

½

c.

1 stick/4 oz. butter

3

oz.

unsweetened chocolate

½

c.

packed brown sugar

½

c.

granulated sugar

2

large eggs

1

large egg yolk

1

tsp.

pure vanilla extract

½

c.

semisweet chocolate chips
Instructions
Place rack in upper third of oven and preheat to 350° F.

Grease and flour an 8 or 9-inch square baking dish and set aside.

In a medium bowl, whisk together flour, baking powder, and salt in a medium bowl and set aside.

Bring about 2 inches of water to a boil in a medium saucepan.

In a medium heatproof bowl add butter and unsweetened chocolate

Place bowl over the top of, but not touching the simmering water and allow to melt.

Stir to incorporate.

Once melted, remove the bowl from the simmering pot.

Whisk in brown and granulated sugar.

Whisk in eggs, yolk, and vanilla.

Add the flour mixture all at once to the chocolate mixture.

Fold together with a spatula until well incorporated.

Fold in chocolate chips.

Pour batter into prepared pan and bake for 25-30 minutes.

Bake until a skewer inserted in the center comes out clean.

Remove from oven and cool completely.
*This post is part of the Joy the Baker Cookbook Spotlight and Cook-Off sponsored by Hyperion and hosted at girlichef*
Sweet Life Disclosure: I was invited to participate in the Cooking Spotlight and  received the cookbook from the publisher. My thought, love and passion remain my  own.