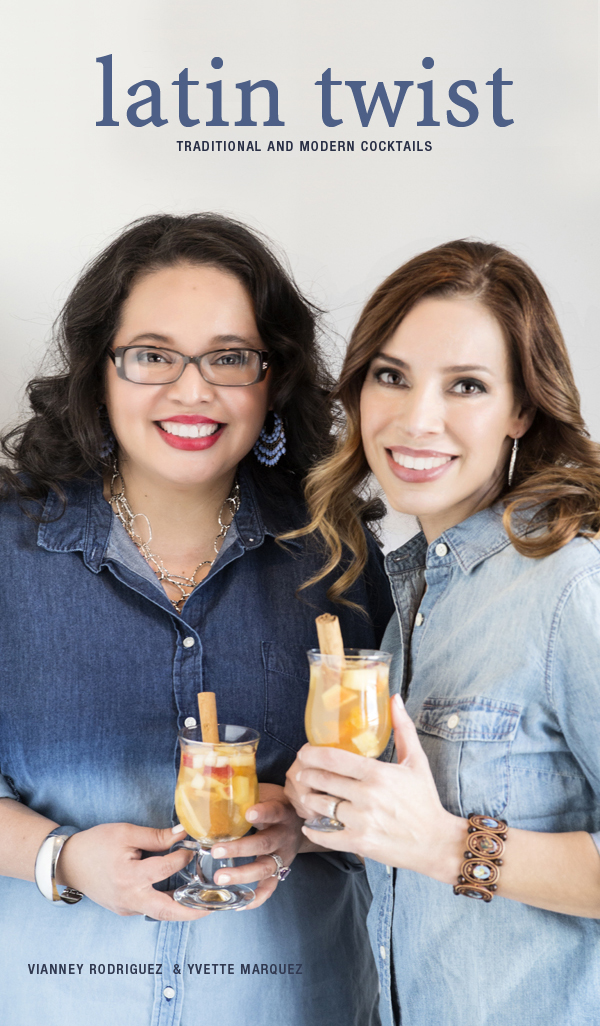 Feliz Cinco de Mayo! 
Feliz Lunes!  
Can you tell I'm excited?  I have been working very, very hard on a special project on a subject that is very dear to my heart.  Hours of research, hours of tweaking, testing and scribbling on my favorite turquoise notebook – poor little book, it has seen better days all in preparation for this….
I am excited, thrilled, bursting at the seams with happiness to announce that I am writing a cocktail book!  Actually a collaboration, more on this in a bit. Yes! I never imagined four years ago when I hit publish and shared my first Margarita that it would lead to THIS!  Who knew my love for tequila, my obsession for margaritas and the support from you my faithful readers who email me, tweet me, pin them and recreate many of the margaritas and cocktails I feature on Sweet Life would open the door to author my first book. Thank you for the numerous email requests that continue to inspire me to create new flavors, fusions and branch out into creating new cocktails.
Thank you!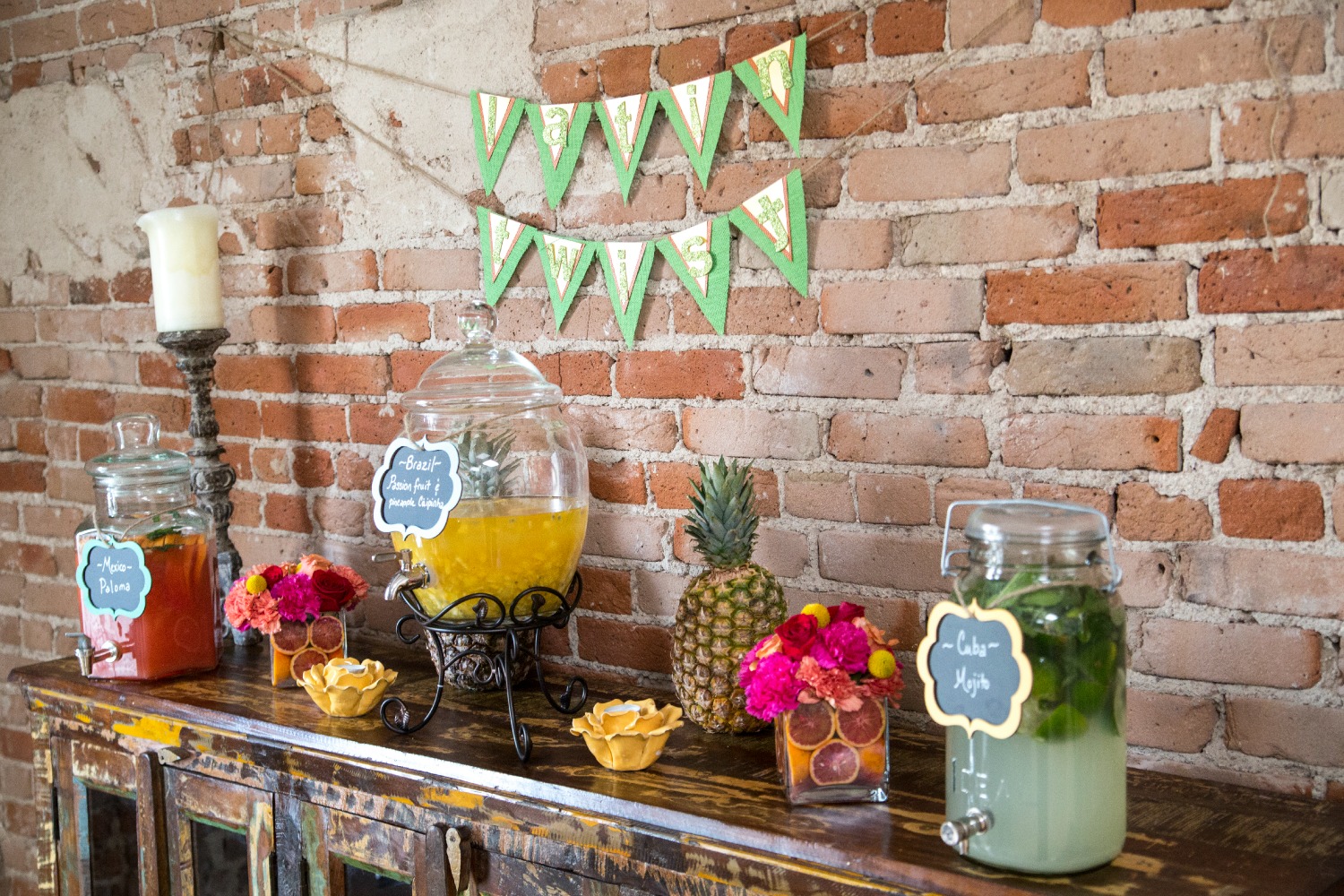 A tasty collaboration – A few years ago I was invited to an event in California to cook alongside a few Latina food bloggers.  After the event we all headed to the airport where I had a 4 hour flight delay along with a fellow Latin food blogger, Yvette many of you know her as the author and creator of the Muy Bueno  blog and Cookbook  We spent the hours chatting all things blogs, recipes and sipping on cocktails, that gal is obsessed with bloody Marys.  She joked we should collaborate on a cocktail book and I laughed, never thinking twice. I still felt like a newbie food blogger. Fast forward a year later to a Latin Conference we attended together where I had the opportunity to meet her publisher (Hippocrene Books).  Along lunch, followed by a few phone calls, extensive emails and then things went into overdrive.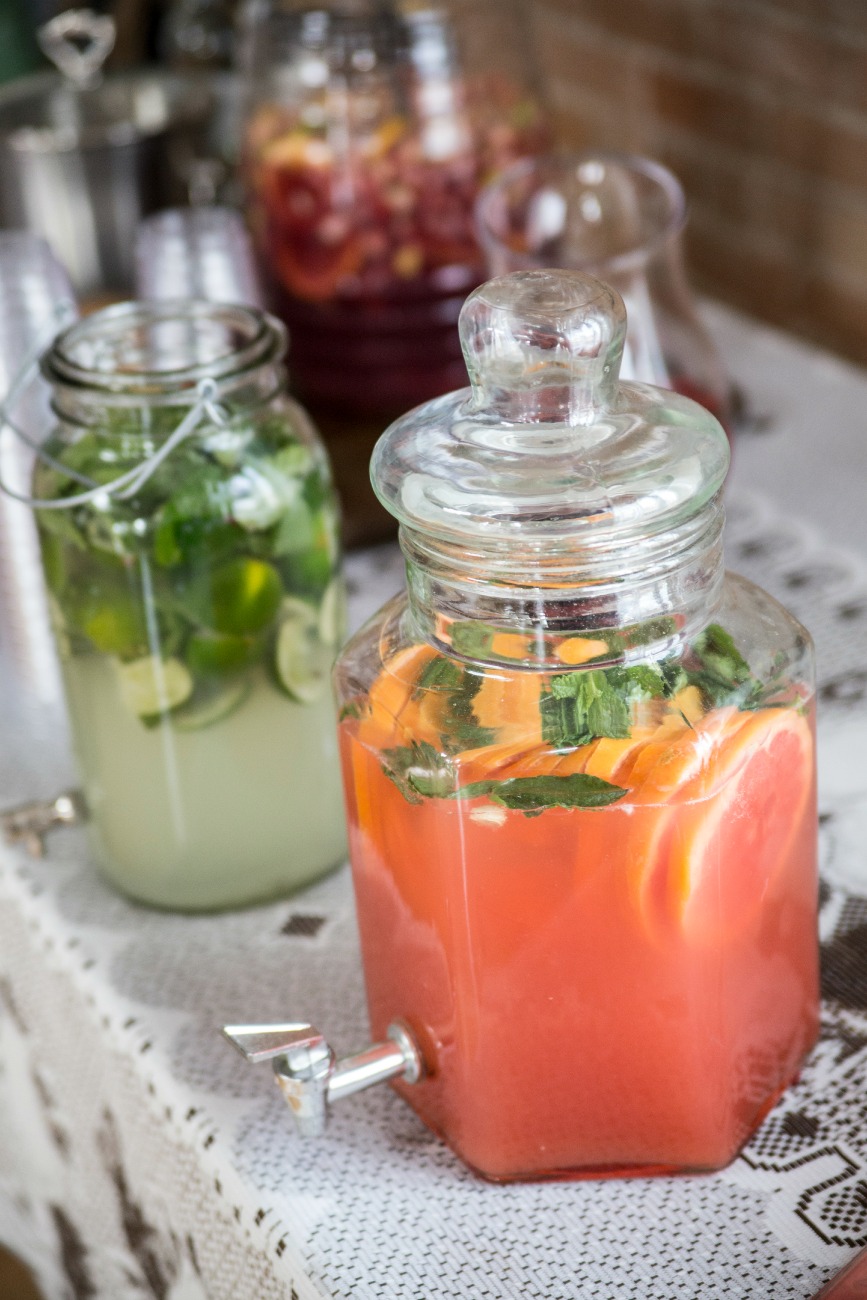 Contracts, prop shopping, budgets, cocktail styling, photos and loads and loads of recipe development in a few short months.  Recently I made a quick, really quick trip to Colorado to began shooting the first round of cocktail photos and host an small cocktail party to test a few of the cocktails that will be in the book. I am happy to say they were well received which made me even more excited to share this new book with you.
Here's a sneak peek video of a few of the cocktails you can expect to see on Latin Twist. 
Latin Twist: Traditional and Modern Cocktails will be published spring 2015. We are thrilled to announce that Jeanine Thurston (photographer of Muy Bueno) is the photographer of Latin Twist, so you can guarantee it's going to be a beautiful book full of gorgeous photos. Be sure to check out her new website: http://www.lensandpalate.com/
And speaking of Jeanine (today is her birthday), happy birthday Jeanine!
With more than 100 freshly squeezed cocktails, Latin Twist is inspired by the classics of each Latin country for everyday entertaining, holidays, and special occasions. With its gorgeous full color photos, this book will be a treat for the eyes and will tantalize your taste buds as you sip around the world. Whether you are preparing for a Latin inspired fiesta, entertaining for your significant other, hosting a few friends, throwing a big party, or want to tuck something special under your arm for that special hostess on your social calendar, Latin Twist will have you raising your glass.  Are you excited yet?
Yvette and I will be asking for your input throughout the process. Our goal is to have our readers really involved, such as helping us pick the final book cover. We will also be sharing some recipes on our blogs before the final book is published for those of you thirsty for more. Follow Sweet Life and Muy Bueno on instagram as we share behind the scene photos (#LatinTwist) and virtually sip away with us.
Salud!
Special Thanks to : Photos and Video: Jeanine / Makeup and Hair: Samantha Koch and Logan Ellis / Flowers: Mulberries Flowers / Stylist: Isabelle Kline Design / Produce: http://www.melissas.com/