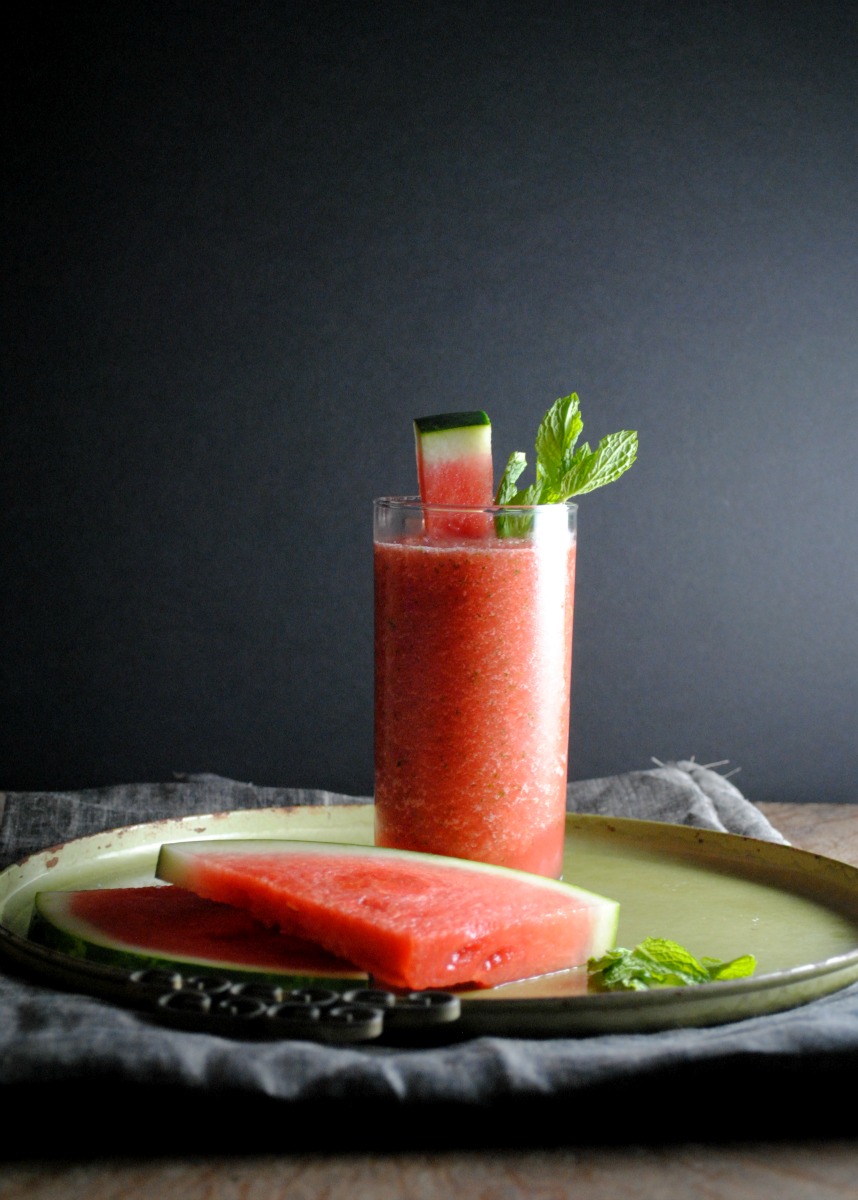 Slushy Watermelon Mojitos
Holy sweet summer watermelons, love'm –can't get enough of their juicy goodness.  In the last few days we, ahem ..I have consumed three watermelons, alone.  For breakfast, juiced or in my salad for dinner they almost seem to get juicer and juicer the more I eat them.
I decided to freeze a few cups of diced watermelon to add to my water or lemonade for the week.  I freeze the diced watermelon on a baking sheet until firm then add to a freezer safe plastic bag and off to my freezer in the garage, where I am confident no-one will find them (wink, wink).  Then I ran across this recipe from Cooking Light and gone were those frozen cubes of freshness.
Slushy Watermelon Mojitos – Yes! Yes! Yes!
Frozen cubes of watermelon, fresh mint, rum and sparkling water supply a splash of freshness and the chilly slushy consistency comes from frozen limeade concentrate.  Fresh, juicy and chilly all in one this mojito recipe would be a great cocktail for a weekend BBQ or a lazy day at the pool.  Pick up a seedless watermelon for less work when preparing your frozen melon cubes or substitute with honeydew.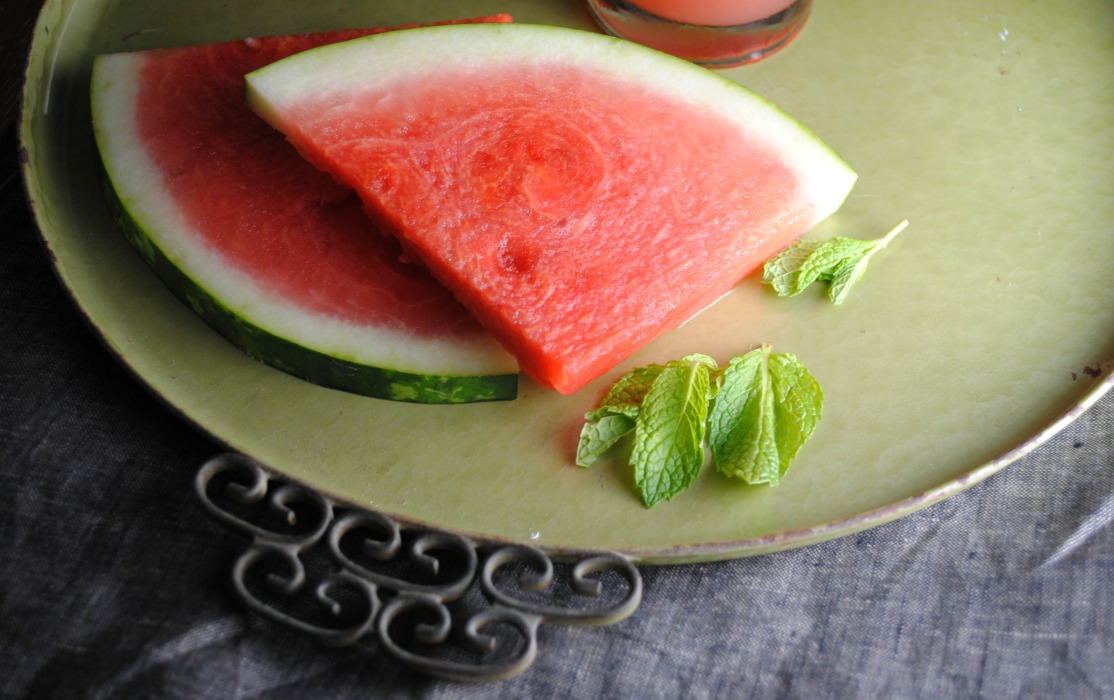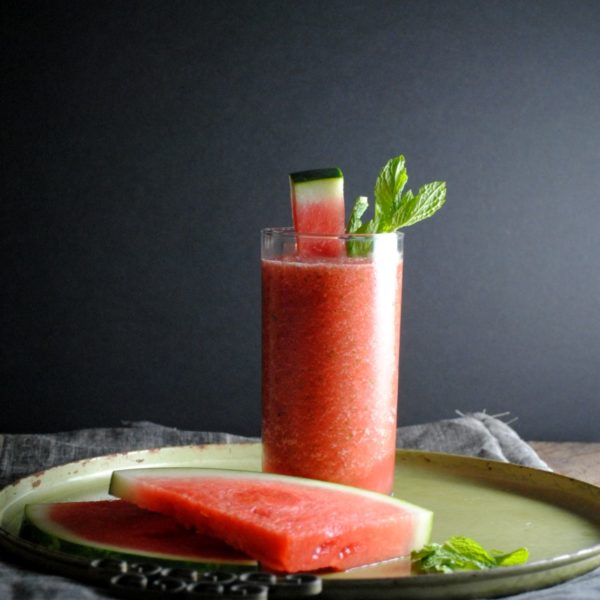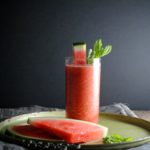 Slushy Watermelon Mojitos
Ingredients
5

cups

cubed seeded watermelon

1

cup

sparkling water

chilled

3/4

cup

white rum

1/4

cup

chopped fresh mint

1

6-ounce can frozen limeade concentrate, undiluted

Mint sprigs

optional
Instructions
Preparation

Arrange watermelon in a single layer on a baking sheet; freeze 2 hours or until completely frozen.

Combine frozen watermelon, sparkling water, rum, mint, and limeade in a blender; process until smooth. Garnish with mint sprigs and lime slices, if desired. Serve immediately.
Recipe Notes
recipe from Cooking Light