I'm a blusher.
If you ever meet me, prepare yourself there will be blushing.
I sometimes, no always, wear extra blush so when I blush you can't see it.  Does it make sense?  No sense, that's why it works.
Did I ever blush when I clicked on Drick's blog, an entire post dedicated to me.  Blushing.
A recipe named after me.  Blushing.
Isn't Drick sweet!!   When I first stumbled across his blog I could imagine cooking alongside him, on Sunday, feeding both our extended families.  That's love people!  These chicken tacos ooze of love, sweetness and a touch of heat.  The recipes is super easy, no fail and yummy.  I should know I have enjoyed these tacos four times, yes four times.  It's Texas courtesy to attempt a recipe dedicated to you, repeat a recipe dedicated to you three times over that can only mean one thing…it rocks!  My belly was happy after I devoured these chicken tacos and Sweet Life's belly don't lie, the chicken is good, really good.   It can't hurt either that the recipe is easy, Chuls whipped up two of the four batches while I napped (awesome, I know). Enjoy! Sweet Life!
Thanks again Drick for the fablous recipe, I have printed it out and added it to our family cookbook.  I also thank you for your continuous love, support and friendship.  One day we shall cook together, laugh together and feast together.  Love, Blushes and  Big Texas Hugs !!!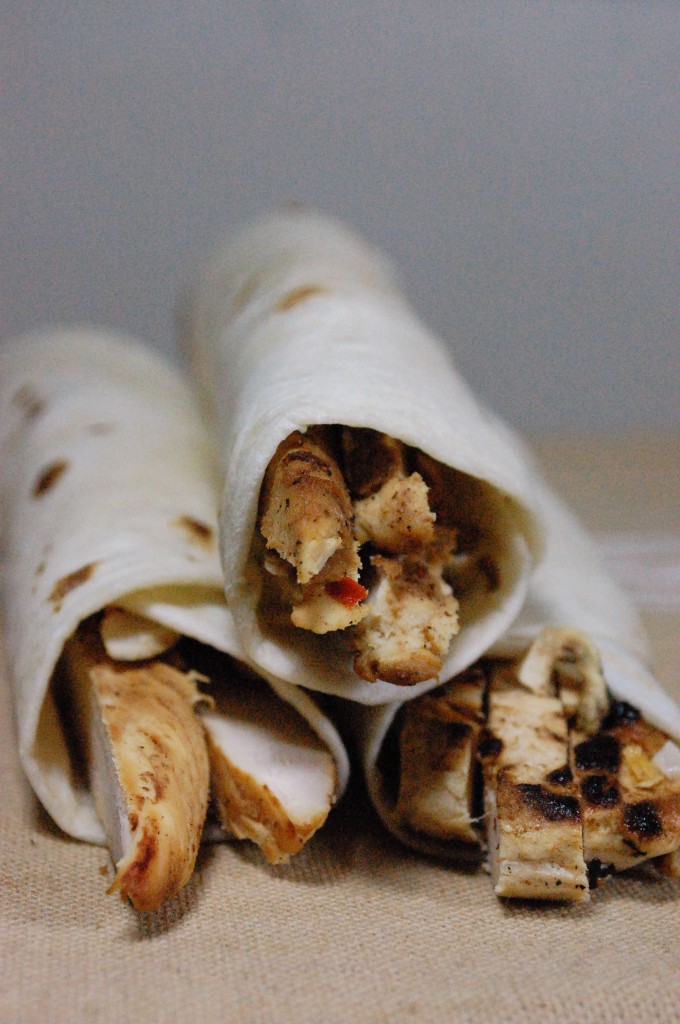 Livin' the Sweet Life Chicken  Tacos
by Drick of Drick's Rambling Cafe
2 pounds boneless, skinless chicken breasts
1/2 cup red wine vinegar
1/4 cup olive oil
1 jalapeno, seeded and minced
2 tsp Dijon mustard
3 garlic pods, minced
1 tsp sea salt
1 tsp freshly ground pepper
1 tsp cayenne
1/2 tsp red pepper flakes
2 tbsp native honey, optional
—————-
Wash and clean up the chicken.  Pat each piece dry with a paper towel.  Slice each breast horizontally in half and with a mallet, pound to an even thickness.
Combine everything in a seable plastic bag, add the chicken pieces and marinate for 1 to 2 hours.
Grilling: Remove chicken from bag and discard the marinade.  Grill the chicken over medium high heat until brown on each side.
Remove to a platter and cover with foil.
Assembly: Slice chicken into 1/4 thick slices. Fold taco and stuff with sliced chicken.