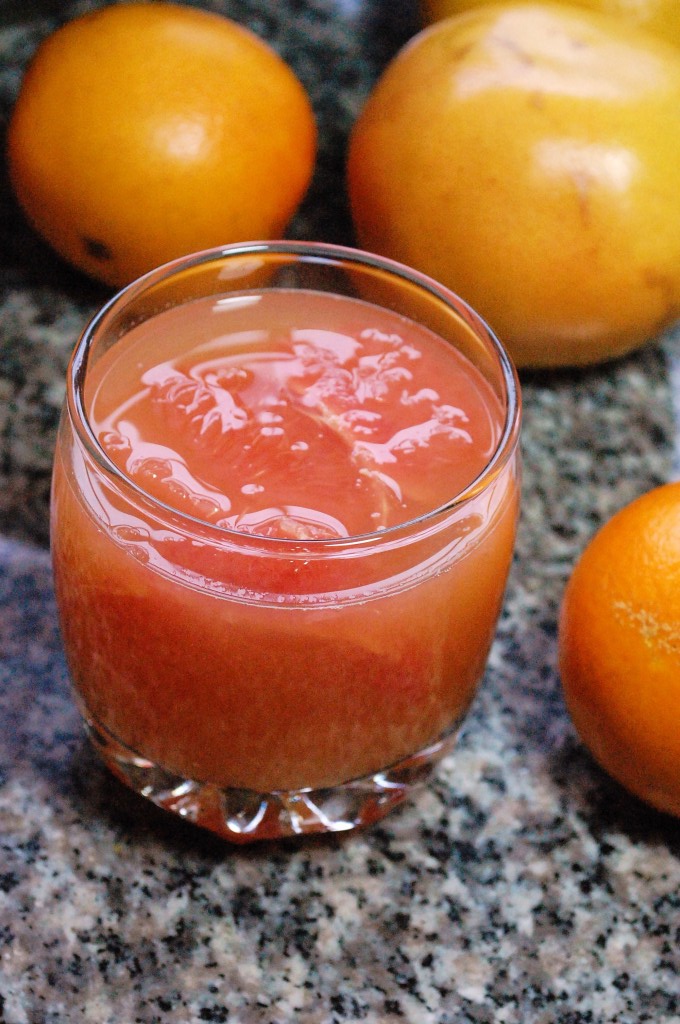 Citrus Season is in full swing here in the Rio Grande Valley.  As you drive through the valley every fruit stall is brimming with bag after bag of citrus.  One of our favorite times of the year as we enjoy freshly squeezed juice every morning with our breakfast.  Here is a tangy citrus punch made also with local honey.  Enjoy! Sweet Life!
Citrus Honey Punch
by Sweet Life
by Vianney Rodriguez
1/2  cup Honey
1/2 cup water
4 grapefruits
3 oranges
2 lemons
Dissolve the honey in the water over medium heat.
Allow to cool.
Juice the grapefruit, oranges and lemons and place in a pitcher.  (strain if desired)
Add the honey syrup and mix well.
Serve over ice.
serves 4