Football season is here and I can't tell you how much I enjoy hosting Sunday football games. Whether it be hearty bowls of chili, an assortment of quesos or a platter of crispy tacos football food is best served with icy cold beers.
Today I want to share with you an easy DIY on how I repurpose glass beer bottle to create beer glasses that I can use all season long to serve up delicious beer cocktails.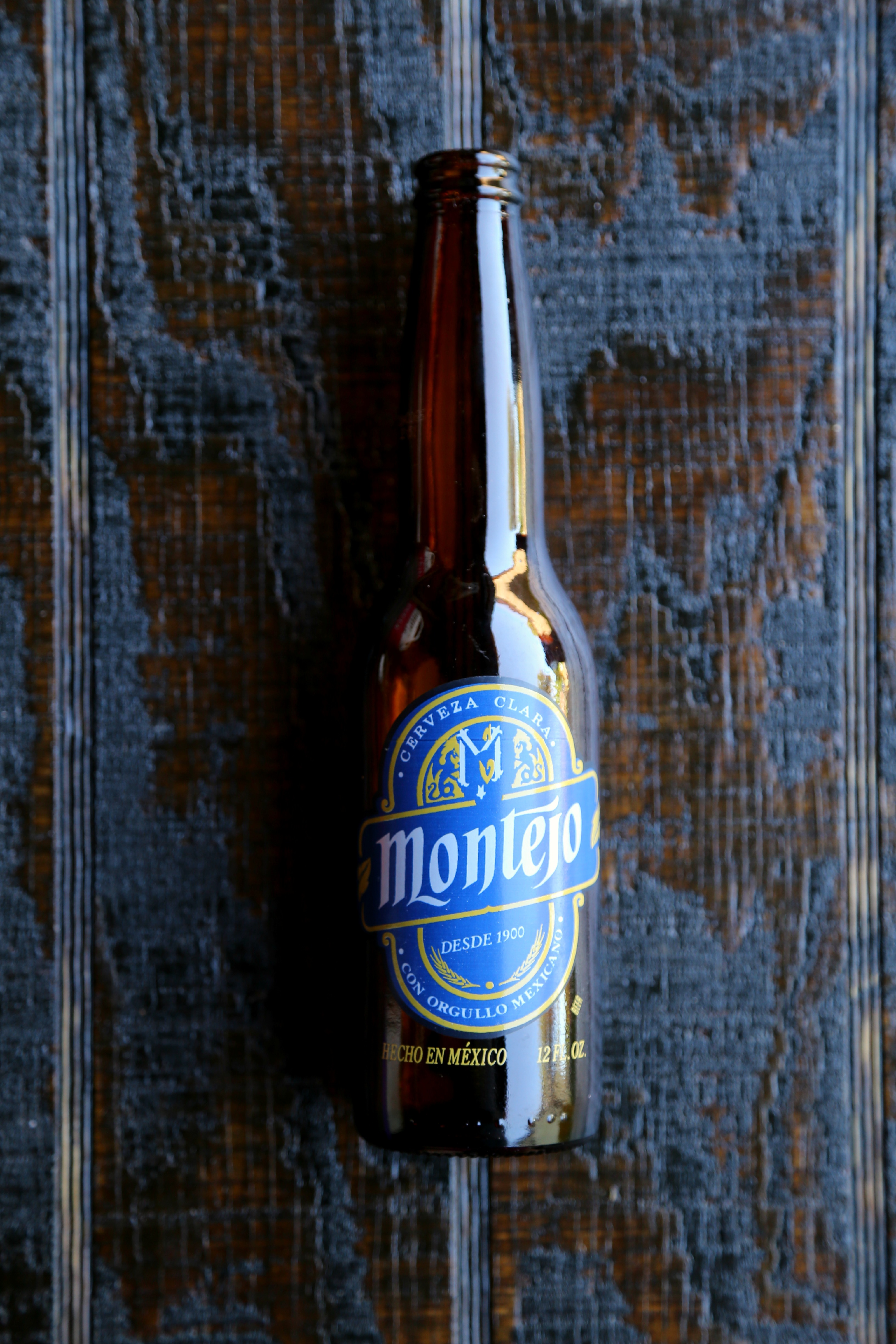 Supplies needed to make beer glasses:
Supplies needed: beer bottles — empty, rinsed and allowed to dry completely
Acetone, nail polisher remover, Bowl, Towel, Safety gloves, Safety goggles, Bucket, String, recommend cotton, Lighter, Ice, Sandpaper
Let's get started:
Step 1. Fill bucket with water and add ice to create an ice bath.
Step 2. Begin wrapping your cotton string above the Montejo logo; this is where the glass will begin. Tightly wrap the string several times, about 5 times to secure a tight fit.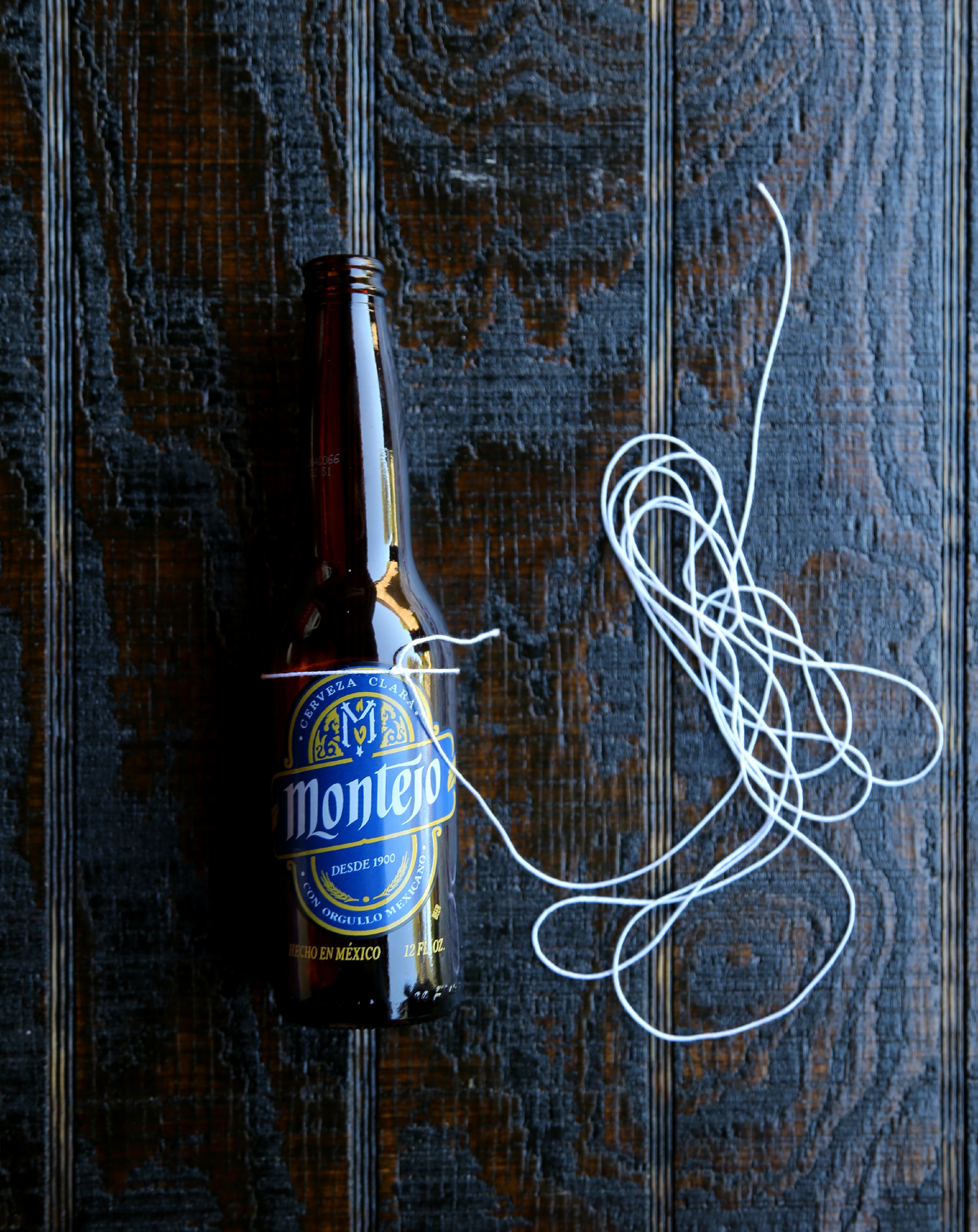 Step 3. Snip off cotton string end pieces, put on safety gloves, place bottle over bowl and carefully pour acetone over sting making sure to soak entire string that is wrapped around bottle.
Step 4. Put on safety goggles, hold bottle at lower end furthest away from soak string and light sting with lighter.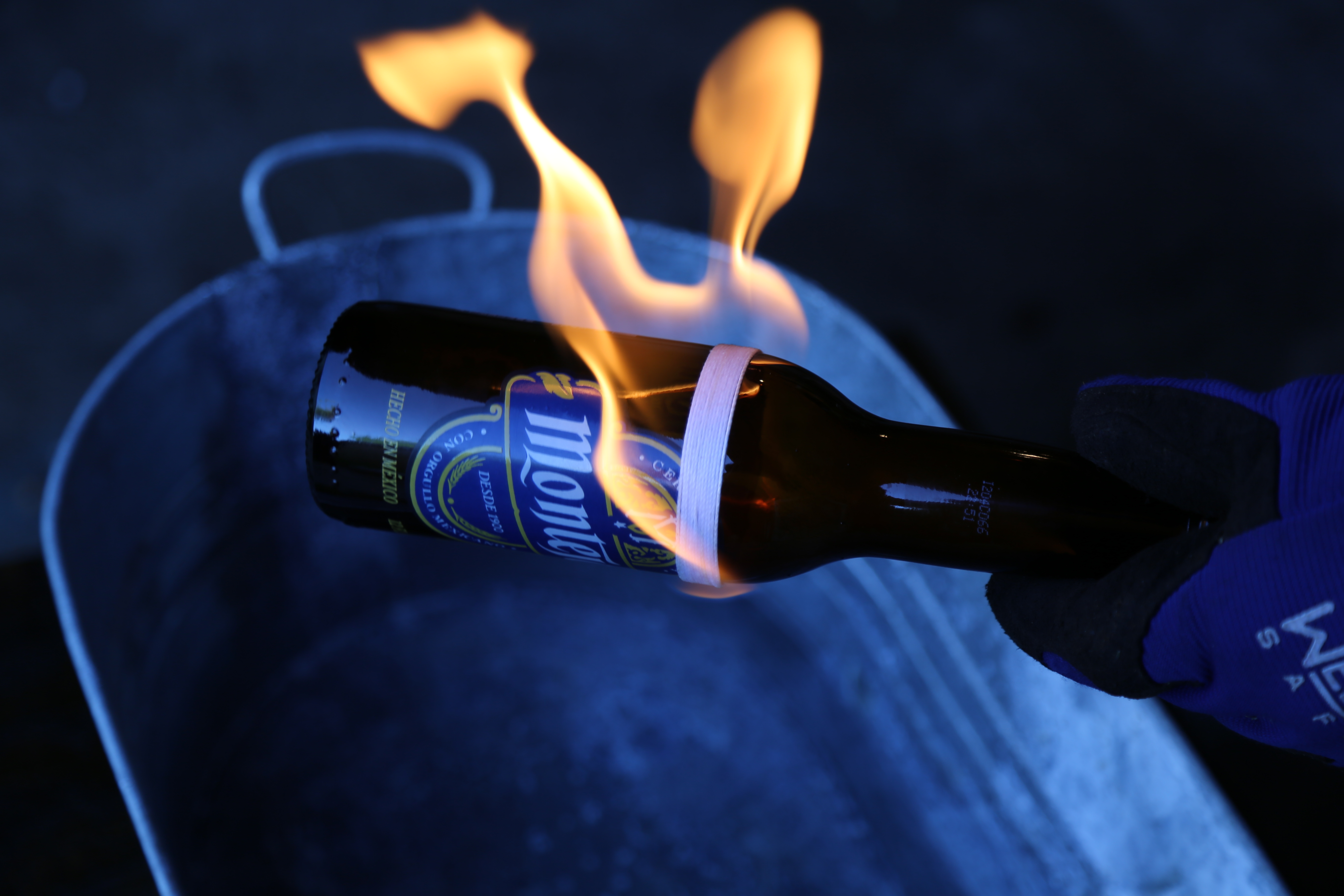 Step 5. Allow the flame to burn out and carefully submerge bottle in ice bath. You will hear a pop when top of bottle where the string is breaks off. Allow the bottle to remain in ice bath a few minute to cool, remove from ice bath and allow to dry.
I have made a ton of beer glasses this summer to entertain and used the above pail. After multiple ice baths it was not in the best shape, wait until you see how I bring it back to life. New DIY coming up next.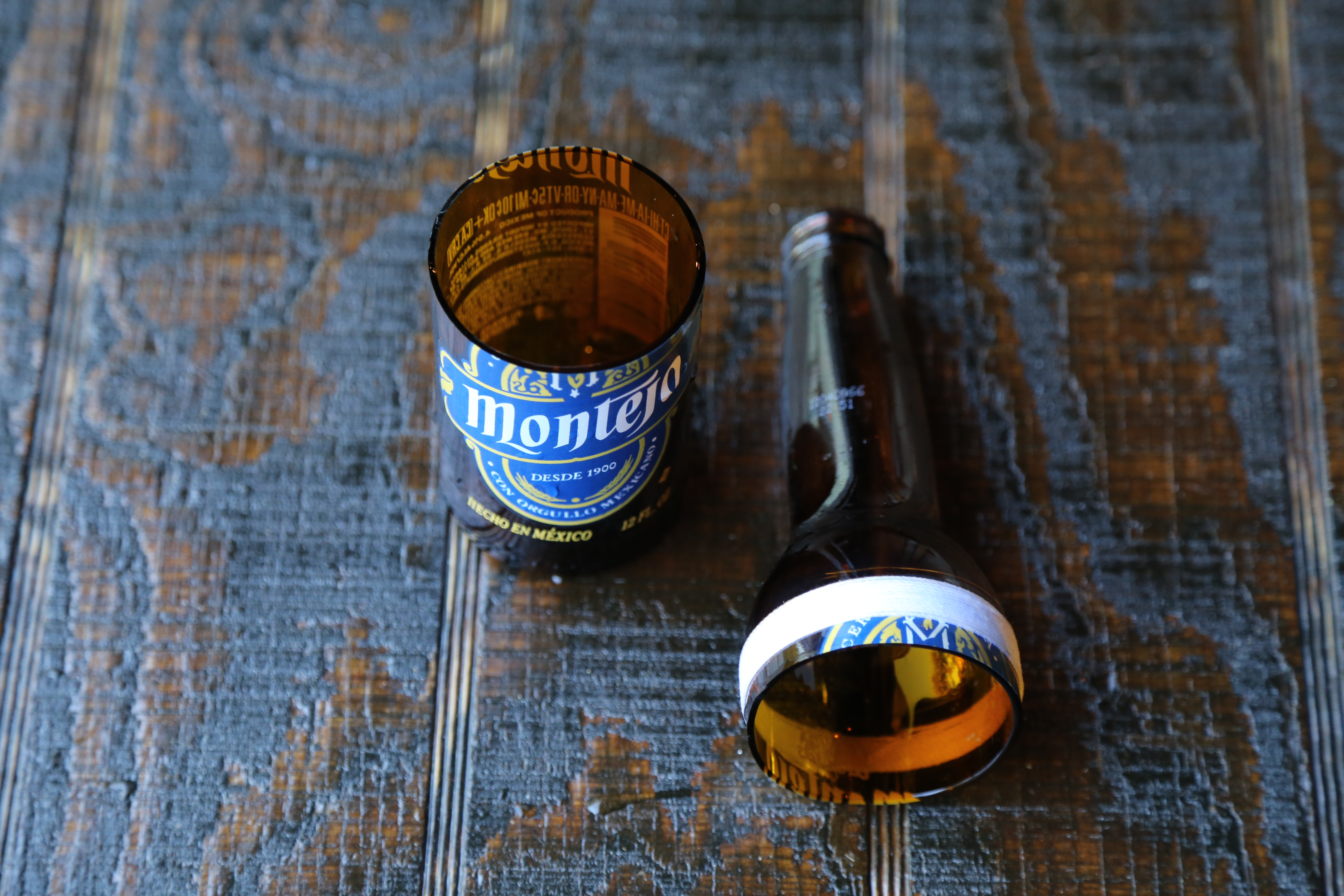 Step 6. Carefully sand the edges of entire bottle until smooth and no sharp edges remain. Wash and you are ready to use your new glasses.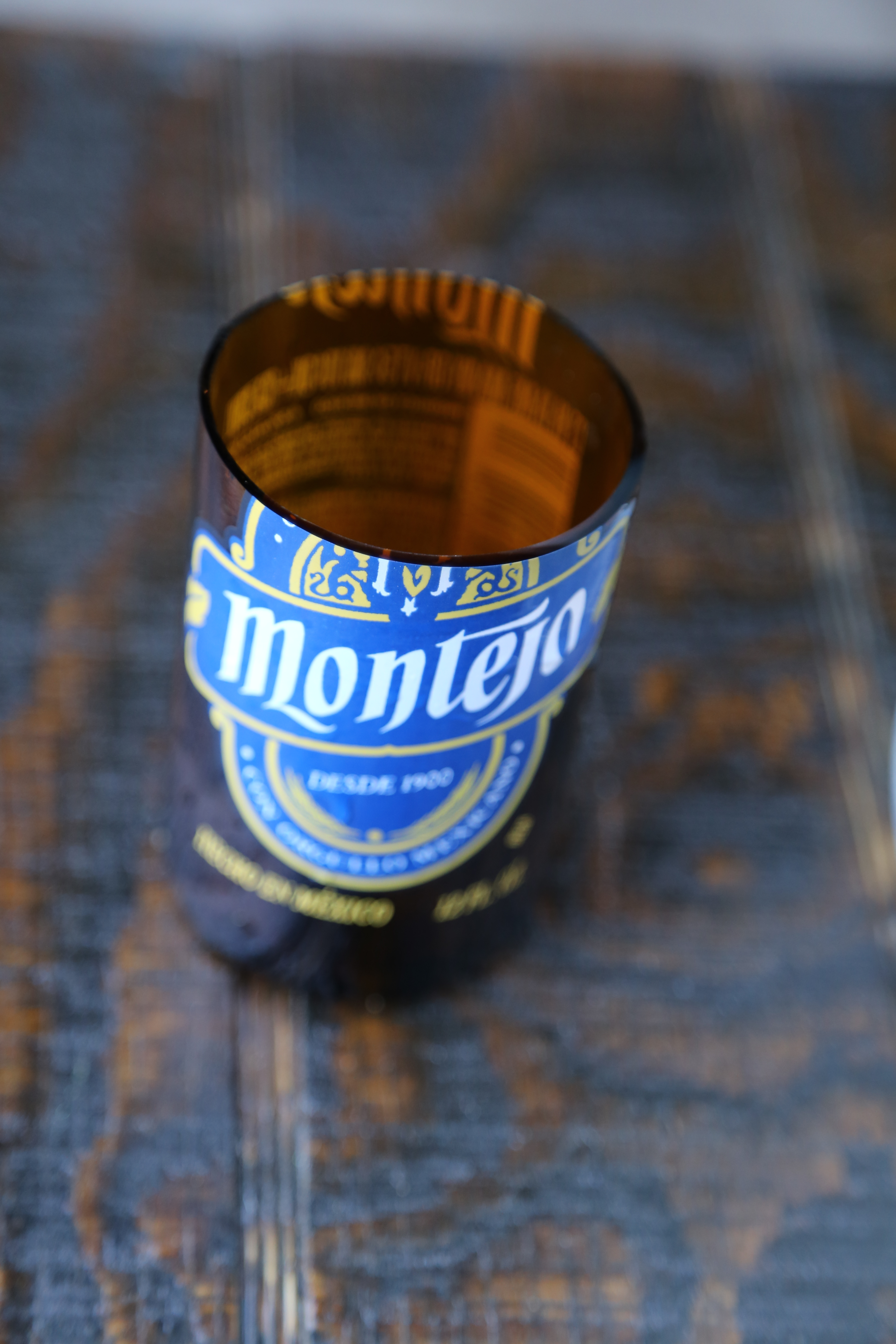 Here is our homemade beer glass brimming with a frosty beer raspado.