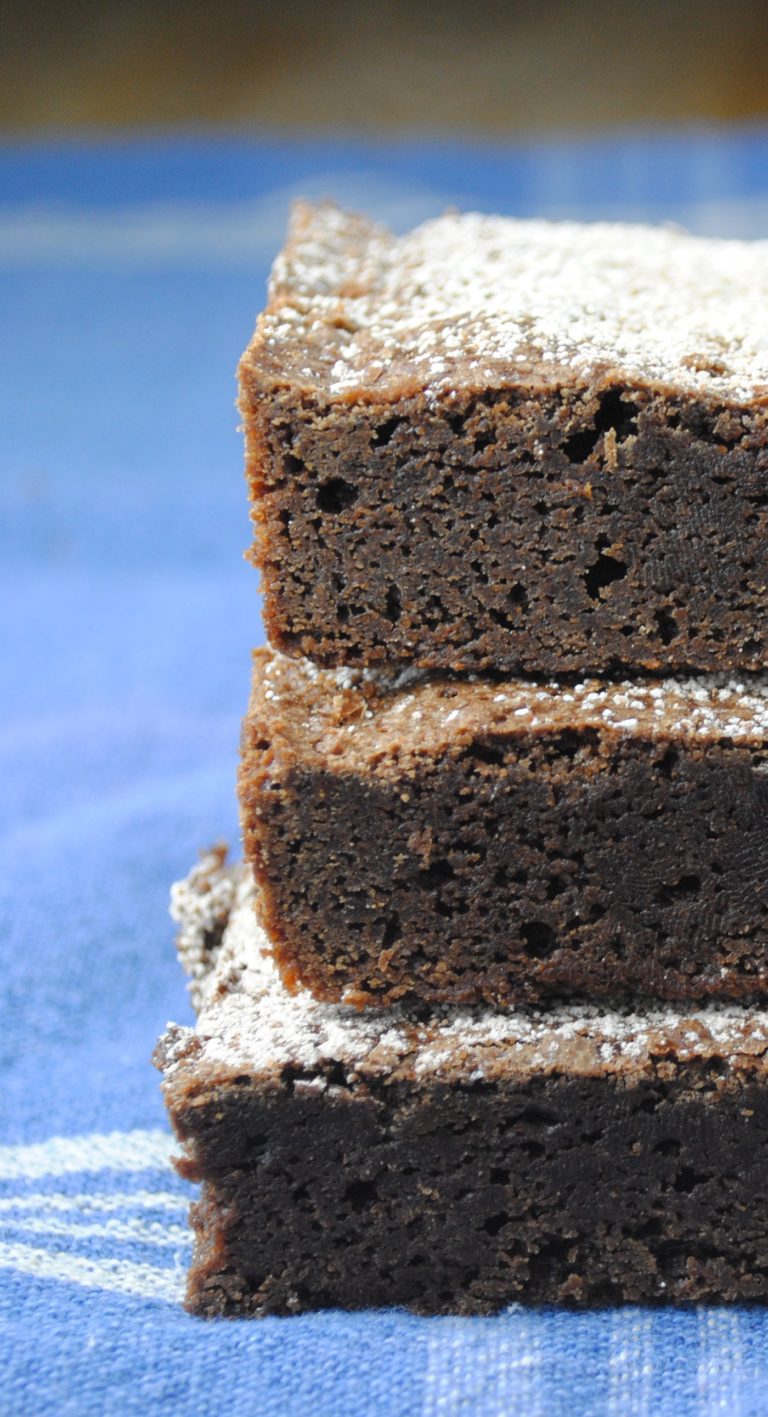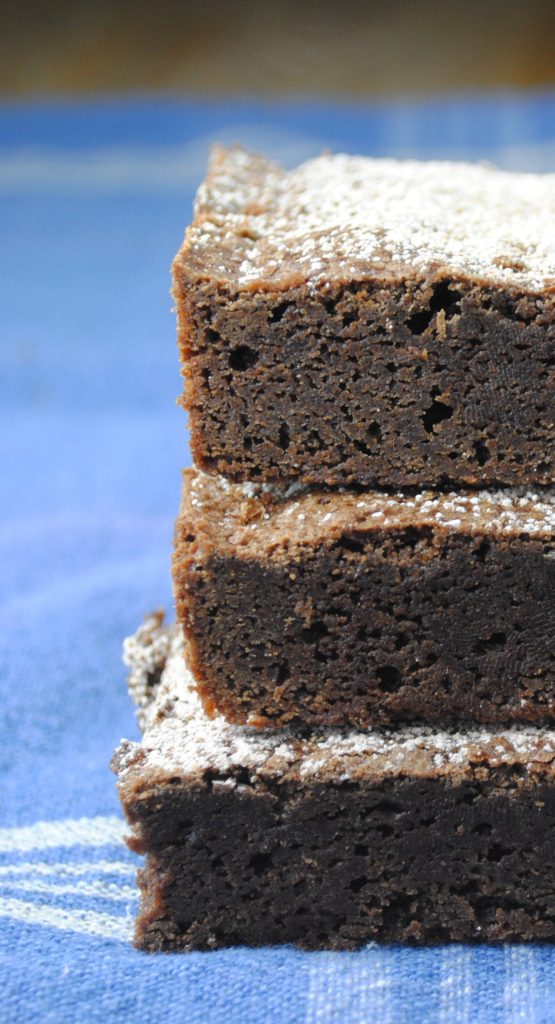 My daughter, Chuls has taken quite a shine to Aarón Sanchez.  She rooted for him on The Next Iron Chef and laughs at his antics on Chef versus City.  He became even cooler when she found out he was Zarela Martínez's son.  
When she spotted these brownies I knew mommy was in for a treat.   
Did it phase her that these brownies had chili powder, nah "that's so Aarón mom, he loves flavor."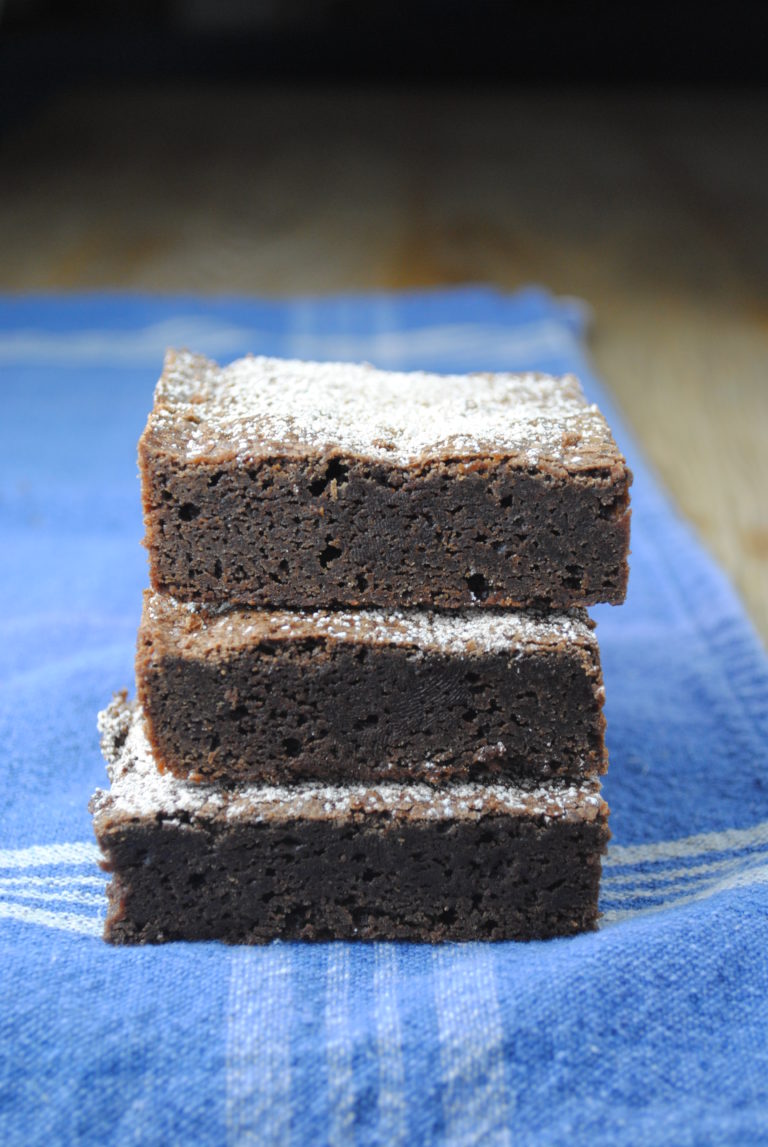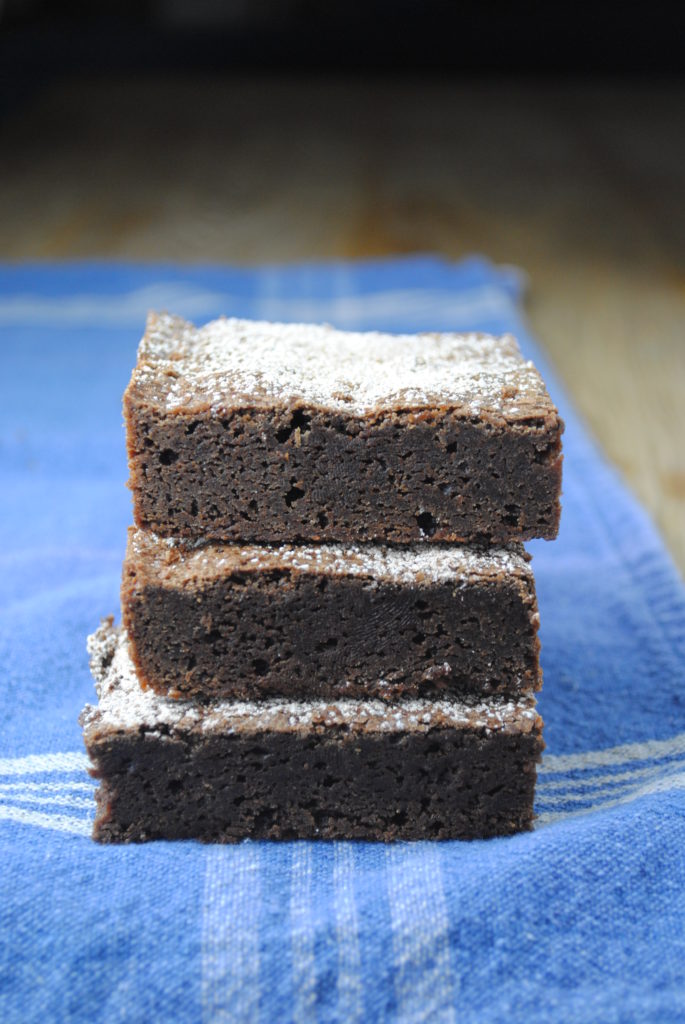 Clearly I cannot take credit for these babies, but I can tell you they were tasty.  I should know.  I had two. 
The complete recipe is prepared in one saucepan.  Little clean up is always a plus.  Dust with a mix of powdered sugar and cocoa and settle in for a rich evening. Enjoy!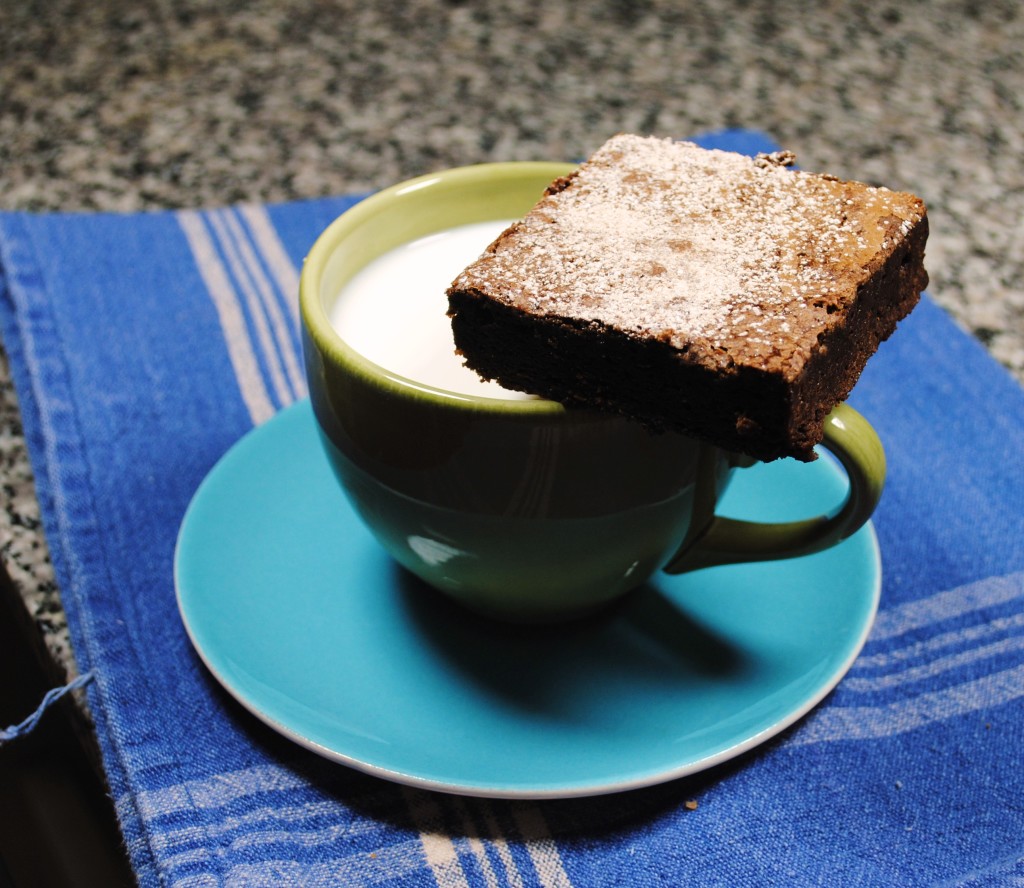 Don't be turned off by the addition of chili in these brownies.  As you can see the recipe calls for only 1/4 tsp.  The chili gives the chocolate a nice boost and lends a small smoky backdrop.  I suggest the pequín powder. 
Mexican Brownies
2 sticks unsalted butter, plus more for greasing
2 cups sugar
4 large eggs
2 teaspoons vanilla extract
2/3 cup good quality unsweetened cocoa powder
1 cup all purpose flour
1 teaspoon ground Mexican cinnamon (canela)
1/4 teaspoon pequín chili powder or cayenne pepper
1/2 kosher salt
1/2 teaspoon baking powder
1. Preheat the oven to 350°. Line a 9×13 inch baking dish with parchment paper, leaving an overhang on two sides.  Press the paper into the corners of the pan and lightly grease the paper with butter.
2. Melt the 2 sticks of butter in a nonstick saucepan over medium-low heat; do not boil. Remove from the heat and let cool slightly. Add the sugar, eggs, and vanilla to the saucepan and stir with a wooden spoon until combined.
3. Add the cocoa, flour, cinnamon, chili powder, salt and baking powder and mix until smooth. Spread the batter in the prepared pan and bake until a toothpick inserted in the middle comes out fudgy, 20 to 25 minutes. Cool in the pan on a rack, then use the parchment paper to lift out the brownies before slicing.
adapted from Chef Sanchez
Love Chuls? Check out her other recipes…
Tomato Basil and Balsamic Pasta
Chocolate Chip cookies with Chickpeas