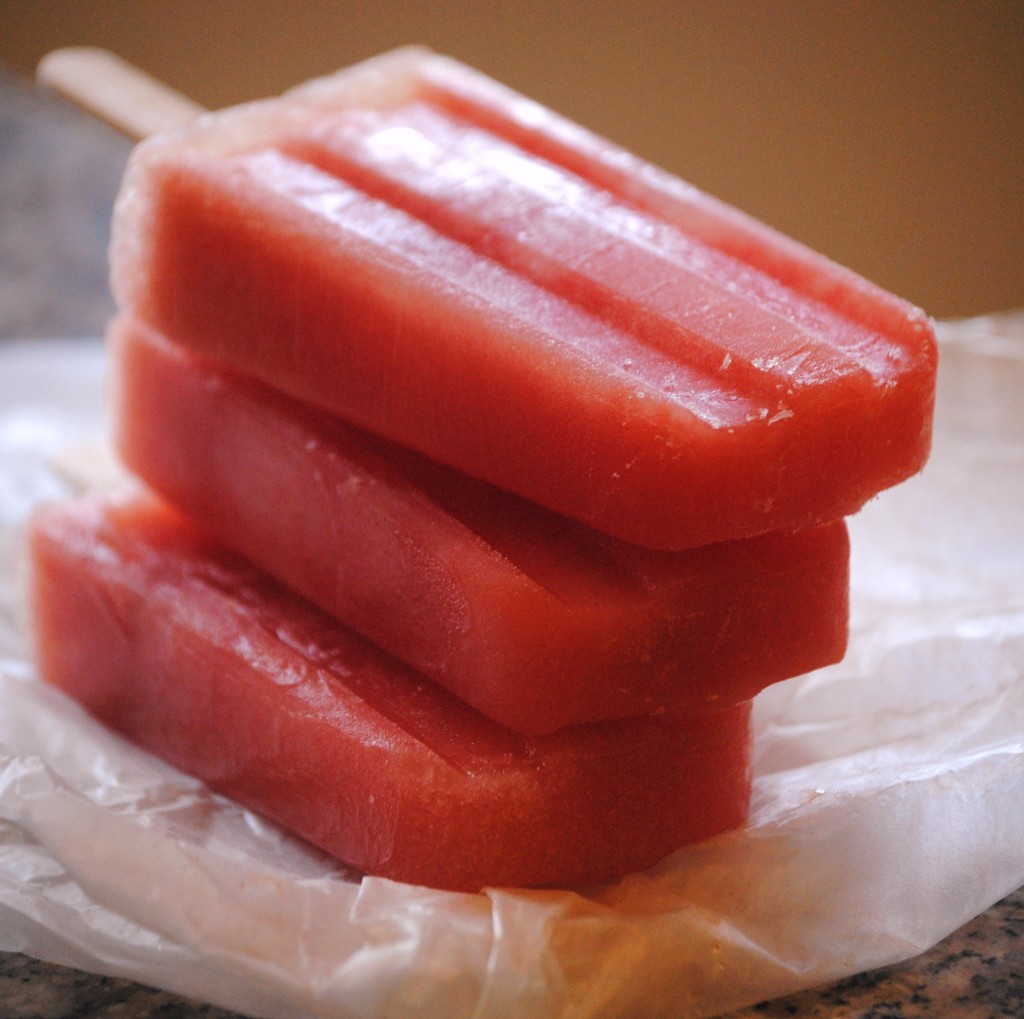 Our summers are made bearable with frequent trips to the beach laced with heavy doses of paletas, raspas and agua frescas.   My calendar officially states June 21 as the first day of summer.  Try explaining this to my kids, who crave roaming the beach in search of seashells.  On days that we cannot escape to the beach we cool off enjoying paletas.  Paletas are super easy to make.  They require little time, effort and clean up is  a breeze.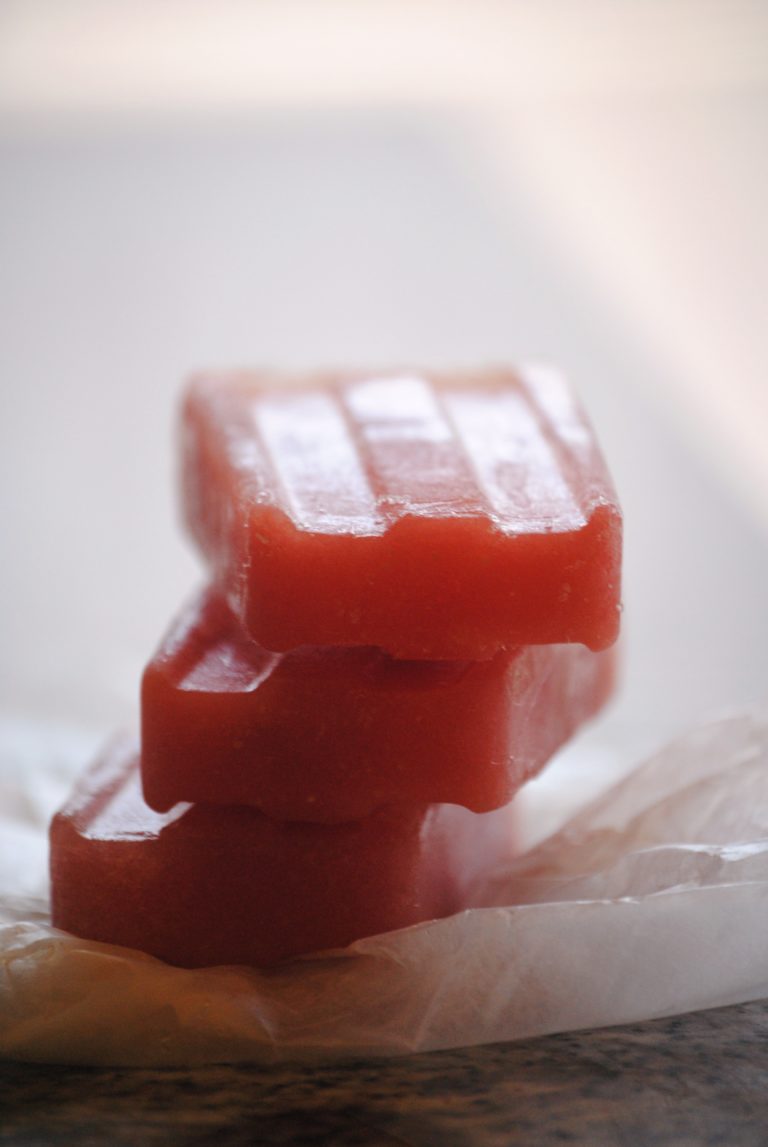 Paletas can be made from any fruit.  Currently in my freezer I have strawberry, blackberry, peach (ahh rico!), mango, watermelon and honeydew.  Individually wrap with wax paper and your set for the summer.  For those looking for a guilt free snack paletas  are a great way to satisfy your sweet tooth.   I add no sugar to my paletas, there simply is no need.   By making your paletas with seasonal fruit nature has provided you with the sweetness.  This recipe can be easily adapted to any fruit, but experiment, make it your own summer treat. Enjoy!
Paletas de Sandía
by Sweet Life
By Vianney Rodriguez
serves 10
4 cups seedless watermelon diced
1/2 cup water
1 tsp salt
Place watermelon and salt in blender with just a splash of the 1/2 cup water to get it started.  You don not want to dilute the watermelon flavor.
Pour into a paleta mold, insert wooden sticks  and freeze for about 4 hours.  Run your mold under warm water to loosen the paleta. Enjoy
*If your watermelon has seeds, simply blend with out salt.  Strain to remove seeds bits. Return to blender add salt and blend.
*Try soaking your wooden stick in warm water 20 minutes before using.  This helps the stick to stay in place.
Love paletas? why not try