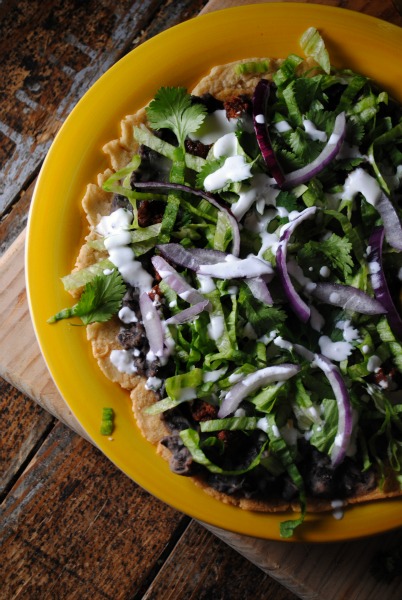 Tlayuda
Up until my 17 birthday I spent every summer in Mexico with my grandmother. I spent my days on her porch, trying to avoid the heat while I sipped on my soda and gazed at the busy people as they hurriedly walked to their destination. Later in the evening when the temperature dropped we would head out to Mercado or to visit familia, stopping to eat along the way.
 A raspa, a roasted elote or a plate of taquitos con salsa y cilantro the street vendors had it all! And we gobbled up each and every treat along the way. One summer I ate my first Tlayuda and they have been an addiction ever since. Almost like a Mexican pizza this crispy street snack hits the spot.  Loaded with all my favorite toppings and placed on a thin plate it was almost too much for this teenager to bear, but I somehow managed and have been making them at home ever since.  Tlayudas are easy to make and are perfect for a crowd. I like to spread the toppings along the table so each guest can customize their own.
My kids enjoy them loaded with cheese and mi carino enjoys his with loads of chorizo, either way your serve them they are a hit!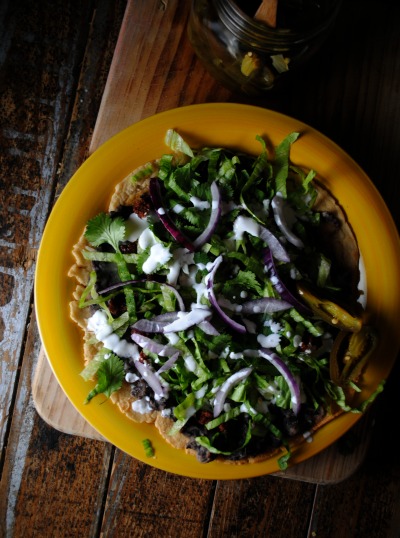 A Tlayuda is a popular street snack in Oaxaca. This street snack consists of an over sized thin corn tortilla grilled over hot coals until crunchy. A thin layer of asiento (pork fat) and refried beans serve as the base. Toppings can include shredded cabbage, chorizo, thin slices of precooked meat or pork, onions, rajas, cheese, cilantro, avocado and salsa
The tlayuda may be eaten opened faced or folded in half. Often compared to a Mexican pizza they are an ideal party food. I thought they would be perfect for Super Bowl. Imagine a complete table laced with bowls of endless toppings. Each guest can customize their own tlayuda with the flavors they crave.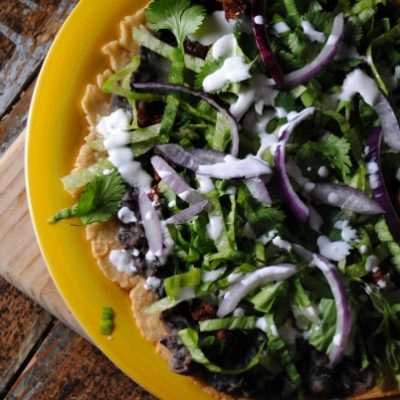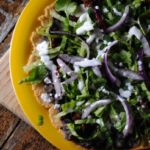 Mexican Pizza ~ Tlayuda
Ingredients
2

Cups

fresh masa or corn masa flour

maseca

1/4

teaspoon

salt

1 1/4

Cups

water

2

cups

refried black beans

Chorizo

fully cooked and drained

Cheese

I used a mix of Oaxaca and Quesadilla

Lettuce

washed and thinly sliced

Crema or sour cream thinned with lemon or lime juice

Sliced Jalapenos
Instructions
In a large bowl combine masa, water and salt.

Mix with hands until dough is smooth and all the flour has been incorporated.

Divide dough into 4 palm size balls.

Place each ball between two sheets of plastic wrap.

With rolling pin roll the tlayuda to about the size of a dinner plate.

Pre-heat your oven to 450 degrees or Panini maker.

Bake the tlayuda until crispy on baking sheet or place your tlayuda on the Panini maker.

Bake until crisp. About 4 minutes or until golden brown.

Assemble~ Spread a layer of beans for base. Add chorizo and cheese.

Return to oven to melt cheese.

Scatter lettuce, drizzle creama and top with sliced jalapenos.