Pozole Rojo is a flavorful Mexican stew made of pork, ancho chiles, and hominy. Served up steamy alongside a table of toppings this stew is pure comfort.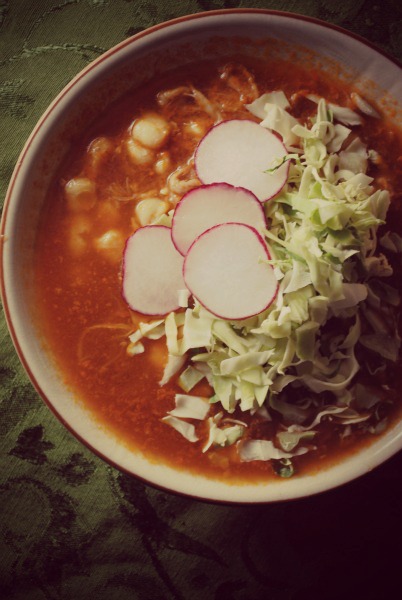 Pardon the interruption, but I had a bit of pesky technical issues. I still have a few loose ends to tie up, but wanted to share a big bowl of comfort with you today. This is New Year's Day fare, what our family enjoys year after year. To this day I have yet to perfect my mom's recipe. My mom has this way of making the simplest dishes shine, graceful hands in combining a handful of ingredients to create a meal, a bowl or plate that with just bite I am back in her kitchen 8 years old all over again.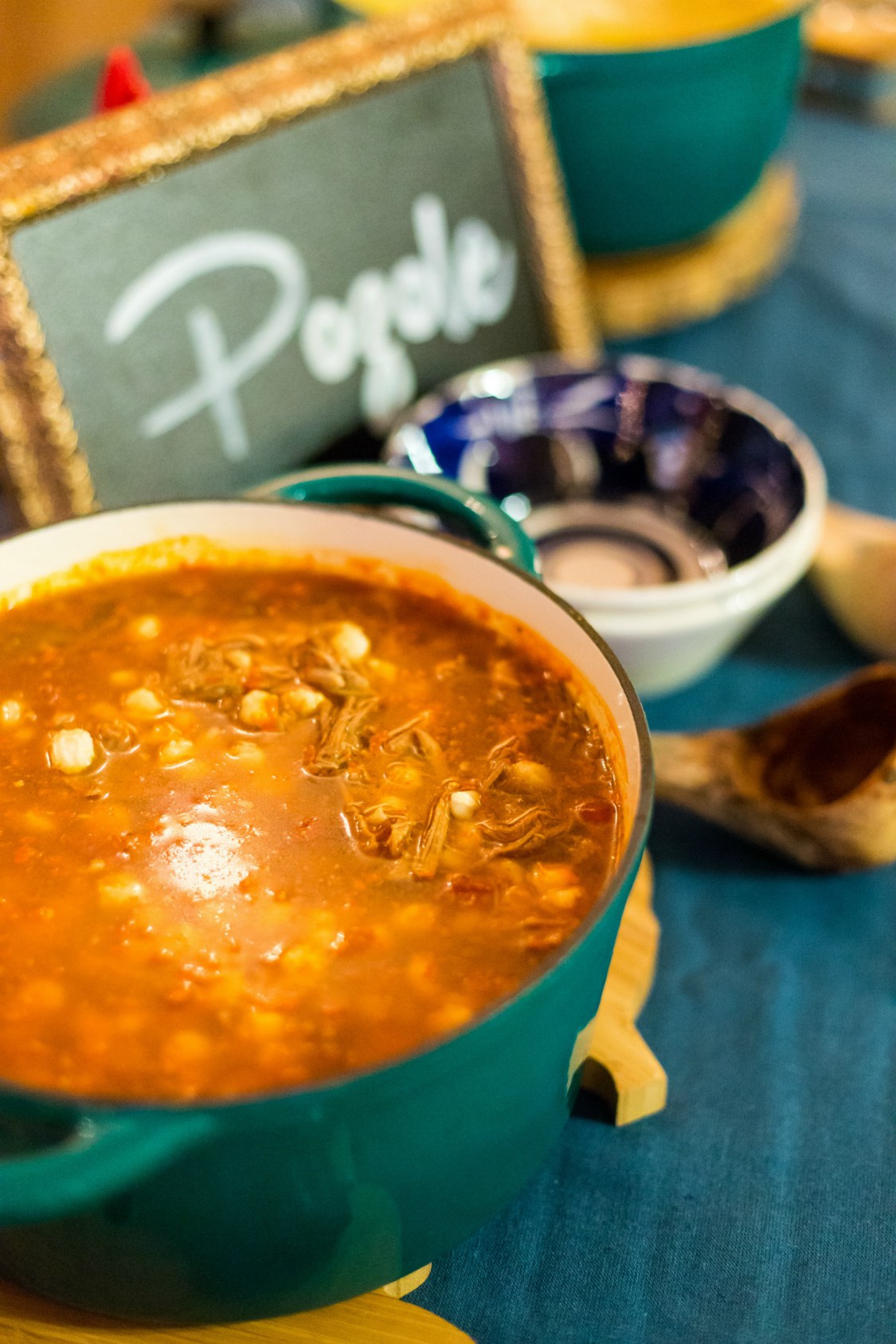 I'm not sure how she does it. Darn it I hope I inherit that trait. I sure do pray enough for it each time I walk into my kitchen. She tells me she loves my cooking, but the greedy child in me wants it ALL, the talent the graceful hands and the create something out of nothing talent.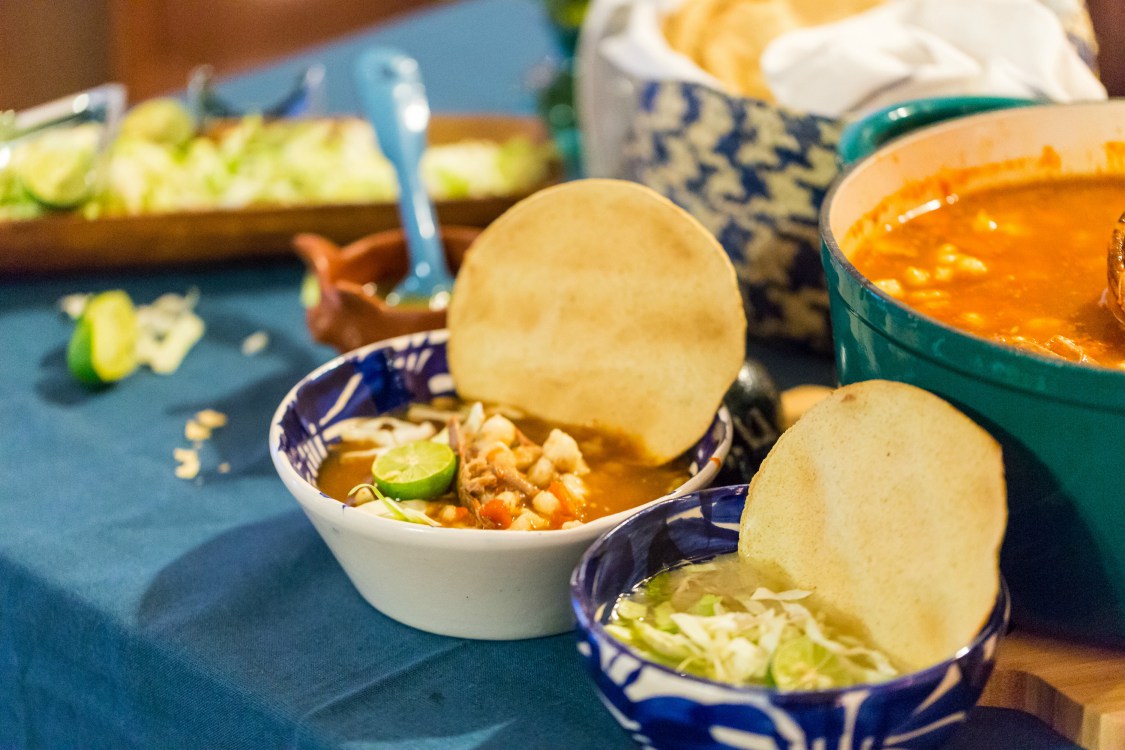 I'm sorry you came here for pozole didn't you? Back to our subject at hand. First off this pozole is not my mom's, don't get me wrong it's freaking amazing, but it's not my mom's. Trust me I've tried and will continue to try recreating that transform me back to my 8 yrs old self bowl of pozole, but until then I share with you a pozole recipe I have made several times without fail. Enjoy~
A hearty Mexican soup posole (pozole) can be made with chicken or pork. A wonderful fall or winter treat posole is a family favorite during the Holiday season and was one of my biggest cravings when I was pregnant with my second child.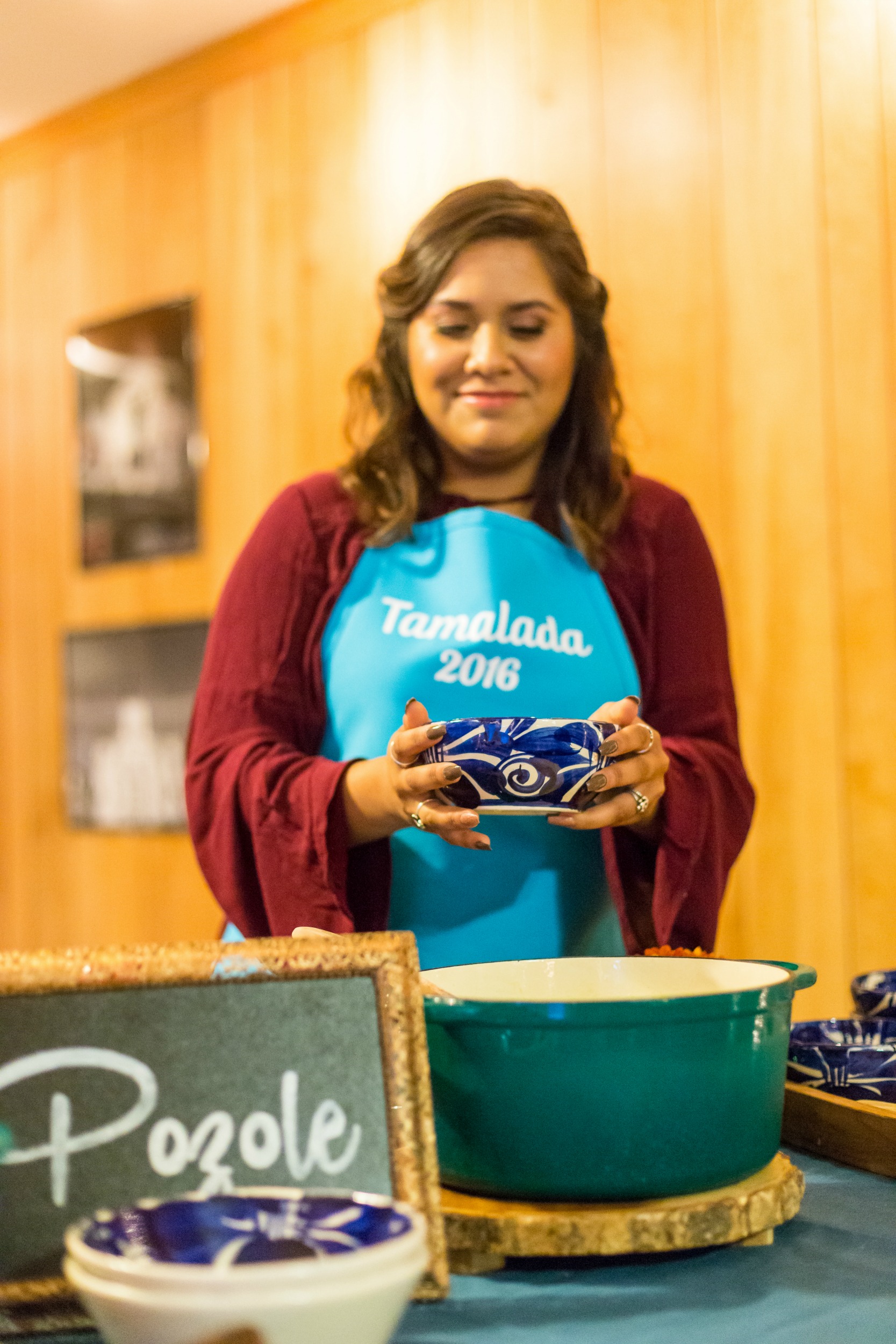 I craved it so much that often had my mami come visit me in Killeen, where my husband was stationed at Fort Hood to make it for me. It seems no matter how many times I attempted to make posole it never tasted quite as good as hers.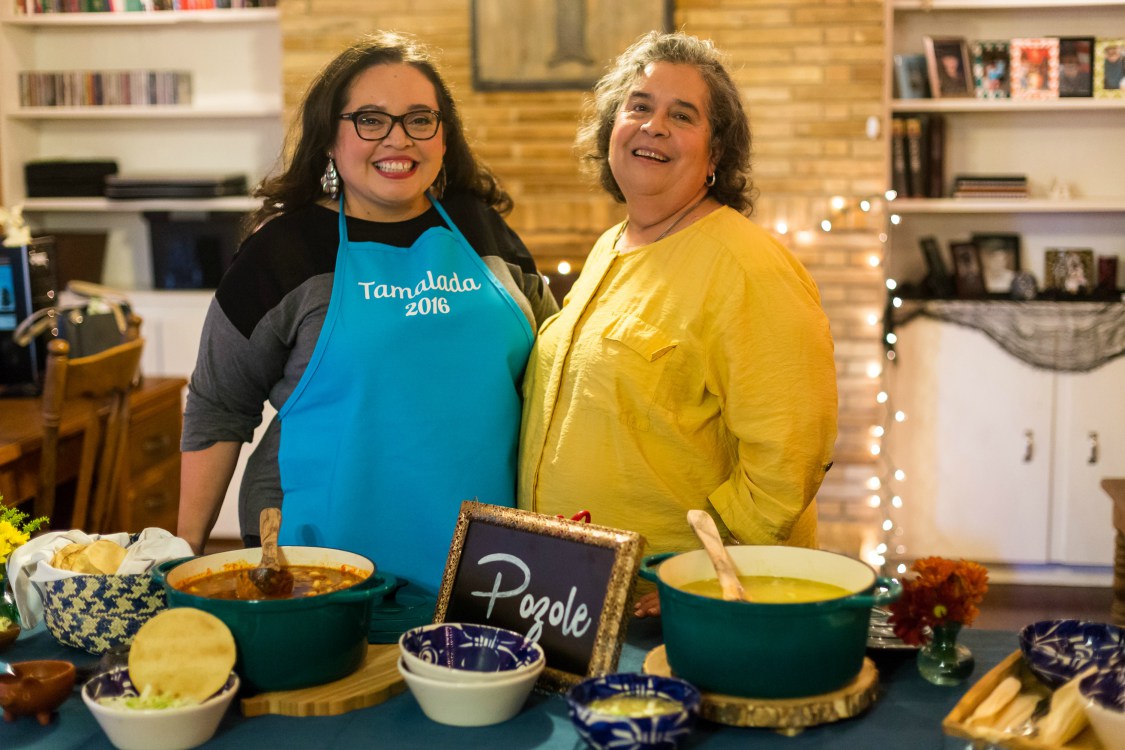 Pozole is a flavorful Mexican stew made of pork, ancho chiles and hominy. Served up steamy alongside a table of toppings this stew is pure comfort.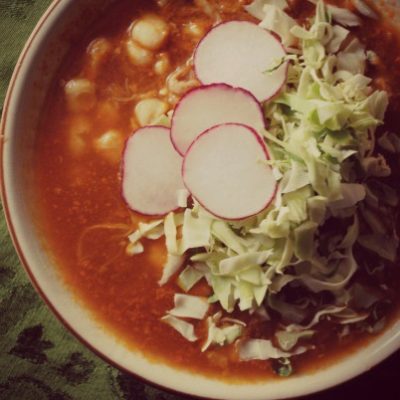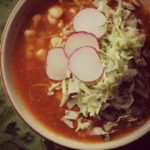 Pozole Rojo
Ingredients
3/4

cup

dried chiles de arbol

4

or 5 dried ancho chiles

6

cloves

garlic

2 smashed, 4 finely chopped

Kosher salt

2

pounds

boneless pork shoulder

trimmed and cut in half

2

teaspoons

ground cumin

2

tablespoons

vegetable oil

1

large white onion

chopped

8

cups

low-sodium chicken broth

1

tablespoon

dried oregano

preferably Mexican

1

bay leaf

3 15-

ounce

cans white hominy

drained and rinsed

Diced avocado

shredded cabbage, diced onion, sliced radishes and/or fresh cilantro, for topping
Instructions
Break the stems off the chiles de arbol and ancho chiles and shake out as many seeds as possible. Put the chiles in a bowl and cover with boiling water; weigh down the chiles with a plate to keep them submerged and soak until soft, about 30 minutes. Transfer the chiles and 1 1/2 cups of the soaking liquid to a blender. Add the smashed garlic and 1/2 teaspoon salt and blend until smooth. Strain through a fine-mesh sieve into a bowl, pushing the sauce through with a rubber spatula; discard the solids.

Rub the pork all over with the cumin and 1/2 teaspoon salt; set aside. Heat the vegetable oil in a Dutch oven or pot over medium heat. Add the onion and cook, stirring occasionally, until soft, about 5 minutes. Add the chopped garlic and cook 2 minutes. Increase the heat to medium high. Push the onion and garlic to one side of the pot; add the pork to the other side and sear, turning, until lightly browned on all sides, about 5 minutes.

Stir in 2 cups water, the chicken broth, oregano, bay leaf, 1/2 teaspoon salt and 1/2 cup to 3/4 cup of the chile sauce (depending on your taste). Bring to a low boil, and then reduce the heat to maintain a simmer. Partially cover and cook, turning the pork a few times, until tender, about 3 hours.

Stir in the hominy and continue to simmer, uncovered, until the pork starts falling apart, about 1 more hour. Remove the bay leaf. Transfer the pork to a cutting board; roughly chop and return to the pot. Add some water or broth if the posole is too thick. Season with salt. Serve with assorted toppings and the remaining chile sauce.
Recipe Notes
Recipe courtesy Food Network Magazine