Quick Corn Saute
A simple, really simple side dish is what I turn to on those never ending hectic days.  A simple side dish that bursts with flavor, is it possible?  Yes. Yes. Yes.
A quick corn saute loaded with celery, carrots, garlic and cilantro provide not only flavor, but add brightness to your table. My kids are visual eaters, so I try to add flavor/color to every meal.
This side dish was a winner.  Quick, tasty and as my 6yr put it "so pretty!"  Enjoy!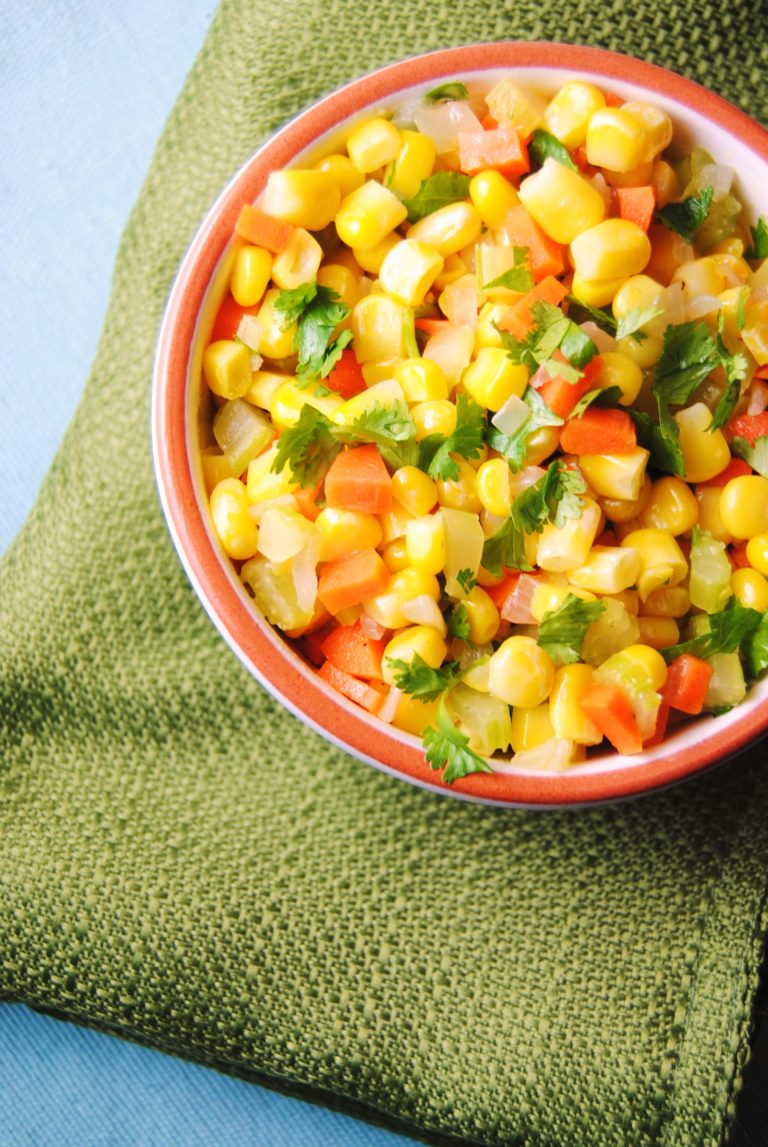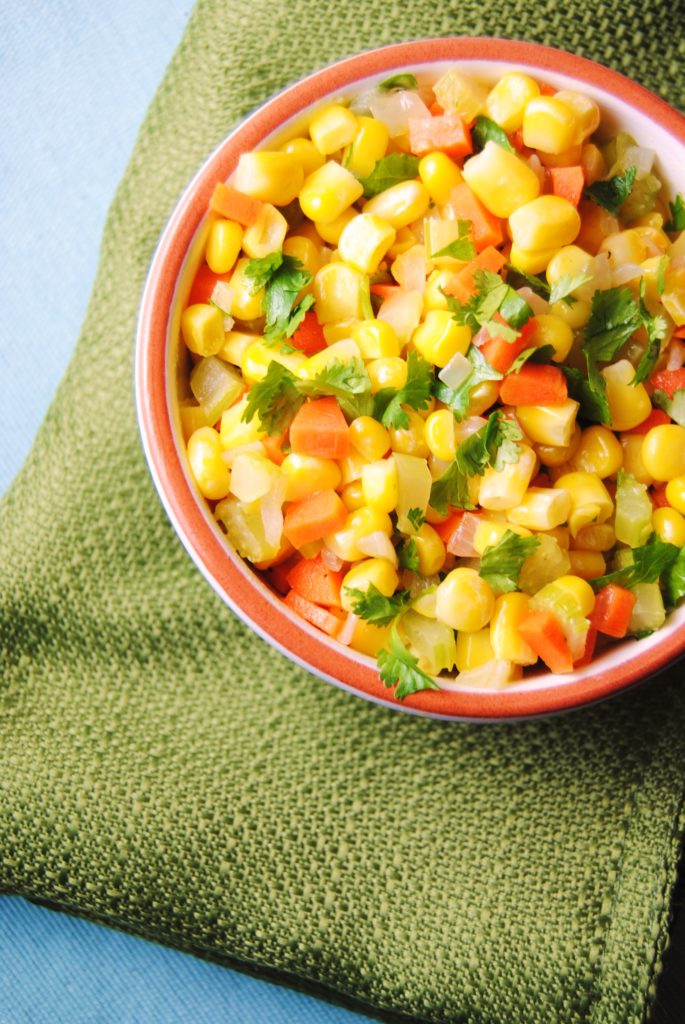 Quick Corn Saute
by Sweet Life
Vianney Rodriguez
serves 4
12 oz frozen H-E-B corn, cooked as directed on back of package
3 celery stalks chopped
1/2 onion diced
2 carrots diced
2 garlic cloves minced
2 tbsp olive oil
salt and pepper
3 tbsp freshly squeezed lime juice
handful of cilantro
Heat a skillet over medium heat, add the olive oil.
When the oil is heated through add the onions, celery and garlic and cook until they become slightly soft translucent, not mushy.
Add your corn, salt, pepper and heat through.  Remove from the heat add lime juice and sprinkle with cilantro. Serve.
Why not check out my earlier creations?