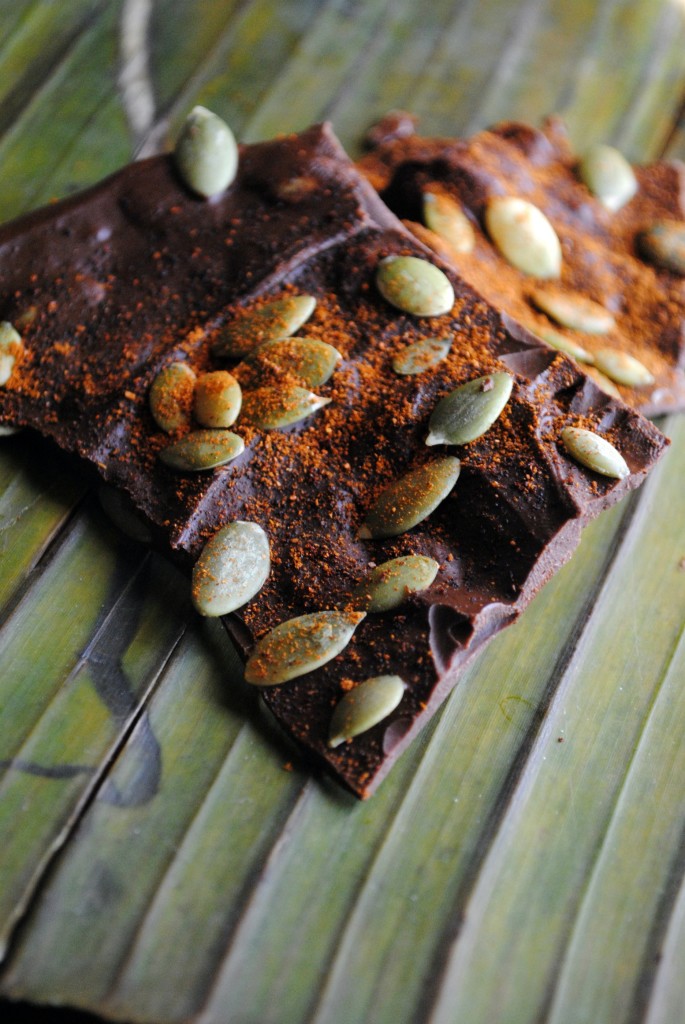 Spicy Chocolate Bark
Add a little spice to your Monday with this easy chocolate bark.  From my daughter's recipe collection Spicy Chocolate Bark.           
Chocolatl derived from the Nahuatl word "xocolatl" made up from the words "xococ" meaning sour or bitter, and "atl" meaning water or drink.
A few lines from her baking curriclum:  
We recently researched chocolate as part of my baking curriculum and what I learned really changed my outlook on this amazing ingredient. We all know of how chocolate was brought to Europe by the conquistadores. The Aztecs idolized chocolate. Chocolatl derived from the Nahuatl word Xocolatl was served during important ceremonies and was given to the soldiers to improve their stamina, helping to fight off fatigue. What I wanted to find out is how chocolate found its way into our kitchen.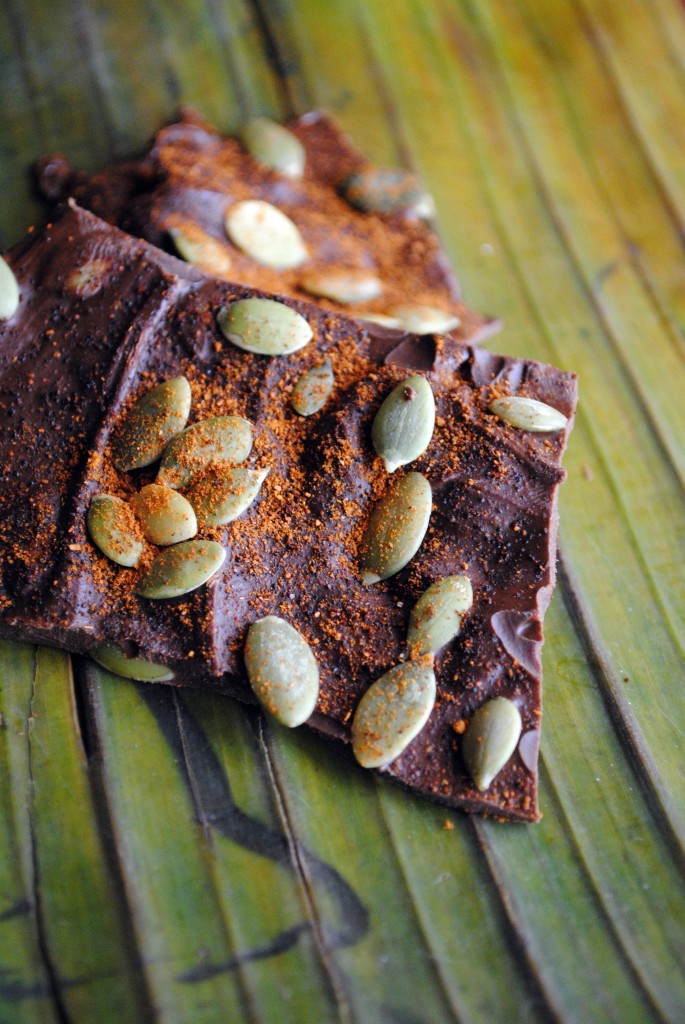 What I learned is that between Central Mexico and western Honduras cacao was taken to another level for cooking. At the time the only part of the cacao that was eaten was the white pulp. Not wanting to waste any part of pod, the seeds were treated as they would treat all produce. The pumpkin seeds, chiles, and extra corn left from harvest were left in the sun to dry, and then roasted on a comal to grind for cooking.
A technique used for produce transformed cacao from a bitter taste to sweet paste. The heat from the sun and the roasting on the comal released the natural oil from the beans. Grinding the beans with its oil created a sweet paste that was formed into little balls to dry for later use. This development opened the window for experimenting with chocolate. Herbs, flowers, spices, and honey were added to create new flavors of chocolate. This method is still used today in Mexico.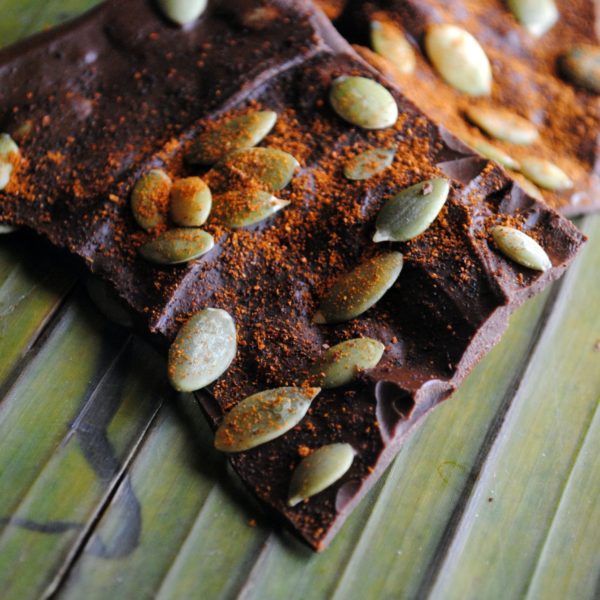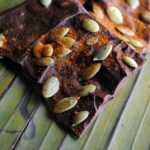 Spicy Chocolate Bark
Ingredients
12

ounces

dark chocolate or semi sweet chocolate

¼

teaspoon

cayenne

¾

teaspoon

Mexican cinnamon

grated with a zester

¾

teaspoon

ancho chile powder

plus more for garnish

½

cup

pumpkin seeds
Instructions
On a baking sheet toast pumpkin seeds at 350 degrees for 4 minutes.

Cool.

Melt chocolate.

Add spices and more than half of the pumpkin seeds.

Stir to incorporate the spices.

Spread chocolate on wax paper.

Lightly press the left over pumpkin seeds and sprinkle ancho chile for color.

Freeze for 5 minutes or until chocolate sets.

Break into pieces.

Serve.

Store in fridge.
This recipe was originally published over at Mommy Maestra where my daughter shares her monthly adventures in the kitchen.