Salsa Frijoles de Olla
Super Bowl is approaching fast.  Have you finalized your menu?
When I spotted this on my friend Drick's blog I knew it would be a perfect addition to our menu.
And was I ever right.  This salsa served with warm tortillas chips hits the spot.  Perfect for game day, movie night or your next fiesta.
This is what Drick had to say about this salsa:
There is this bean dip that has haunted me for years, a taste I remember fairly well as a kid while visiting family in Texas. Served warmed just as many restaurants do with a salsa and with warm tortilla chips to munch on while ordering dinner, it was the most satisfying bean dip I have yet to have. Or was it even a dip at all, maybe an effortless Charro Soup as it was soupy but had just the right consistency to hold together on a chip.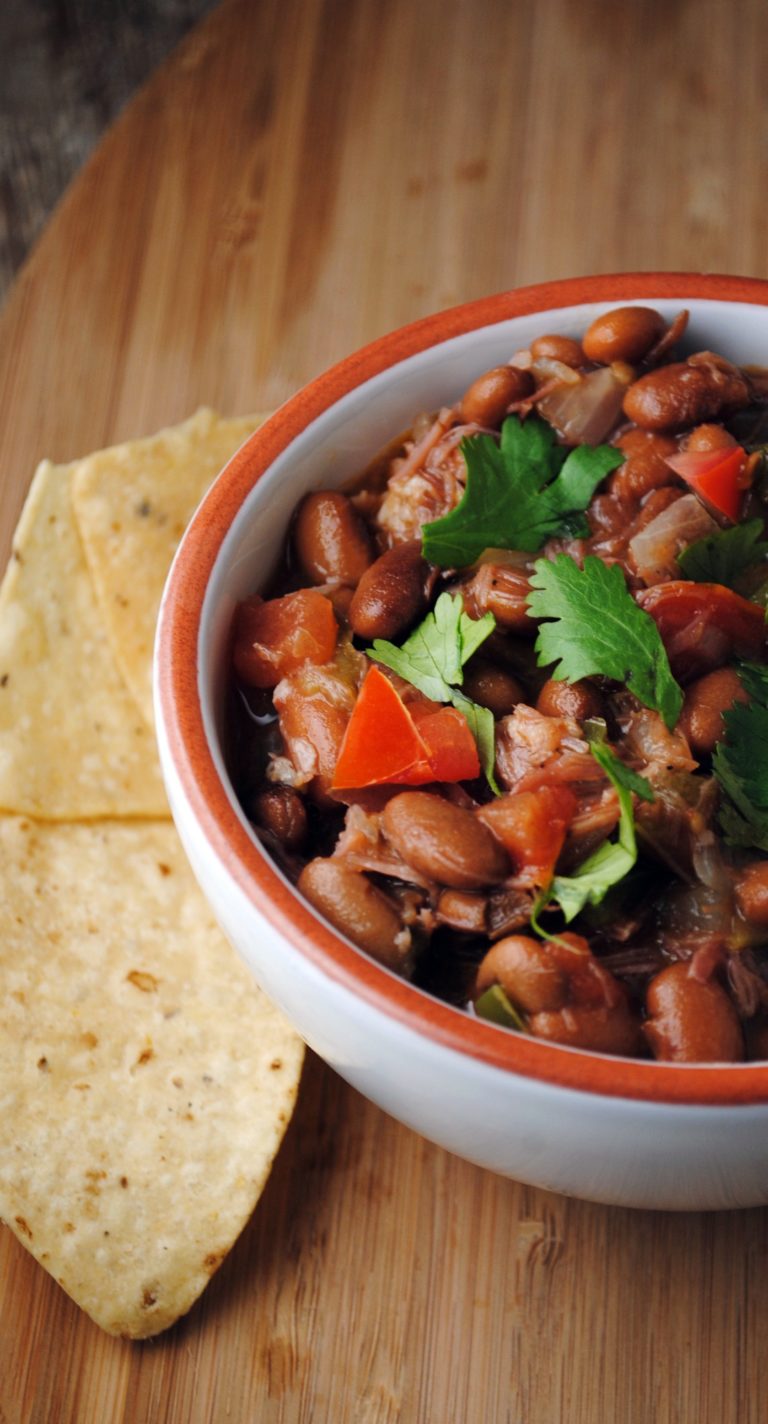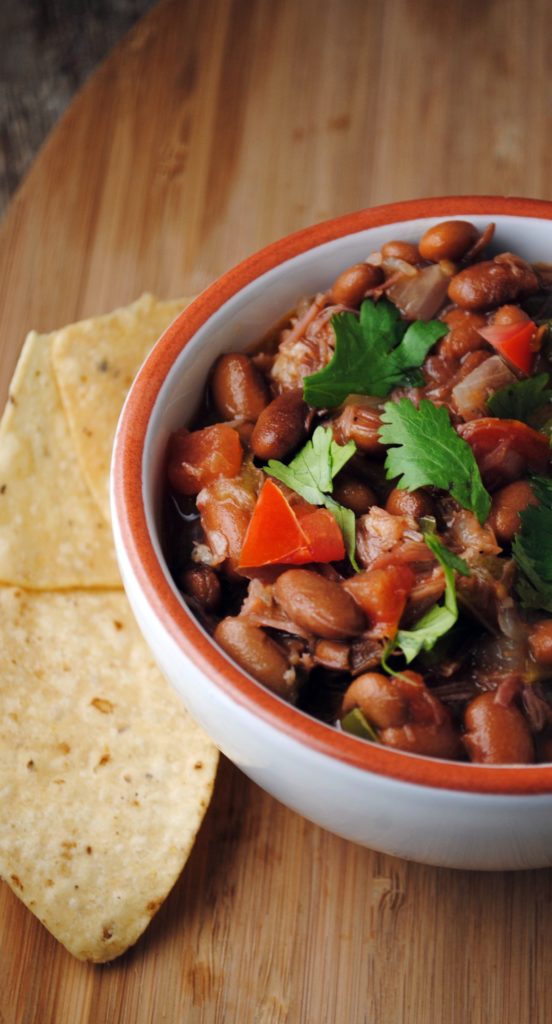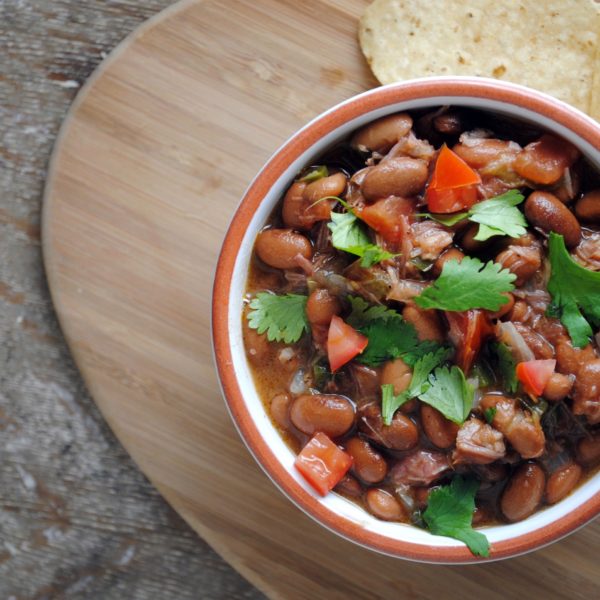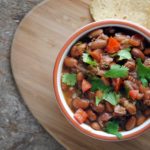 Salsa Frijoles de Olla
Ingredients
1

pound

dried pinto beans

2

medium onions

chopped

2

large green bell peppers

1

cup

finely chopped smoked ham

2

bay leaves

1

teaspoon

salt

2

chile de árbol chiles

sliced

1

large sprig fresh young epazote or 1/2 teaspoon dried

8

garlic toes

minced

1

teaspoon

smoked paprika

1/4

teaspoon

ground cumin

1/2

teaspoon

smoked chili powder

4

fresh medium tomatoes

or 1-15 oz can roma tomatoes, drained

Garnish of chopped onions

fresh tomatoes and jalapeno peppers if desired

warm tortilla chips
Instructions
Rinse beans under cold running water removing any dirt, sort discarding disfigured beans or any stones and put in a large stockpot covering with cold water. Allow at least 3 inches of water above the beans. Bring to a boil cooking for about 2 minutes. Turn off heat and allow beans to soak for an hour or until the middle of a bean is soft

(not chalky). Drain liquid from pot.

Add 1 of the chopped onions, 1 of the chopped bell peppers, ham, bay leaves, salt and árbol chilies. Cover with water adding at least 1 inch of water past the top of the beans. Bring to a boil, cover and reduce heat to medium low. Add the epazote and garlic, stir and cook gently, adding water as needed until the beans are soft, about 2 hours uncovered. When the beans are soft, add remaining chopped onion, bell pepper, tomatoes, paprika, cumin and chili powder. Bring to a simmer and turn off heat. Taste and add more salt if needed. Let set for covered for 30 minutes.

Serve in bowls garnished with chopped sweet or green oni0ns, ripe tomatoes and jalapeno slices if desired along with a bowl of warm, toasted tortilla chips.
Recipe Notes
Note: A sprinkle of crumbled queso blanco on top or grated white cheese would be a fine addition too.