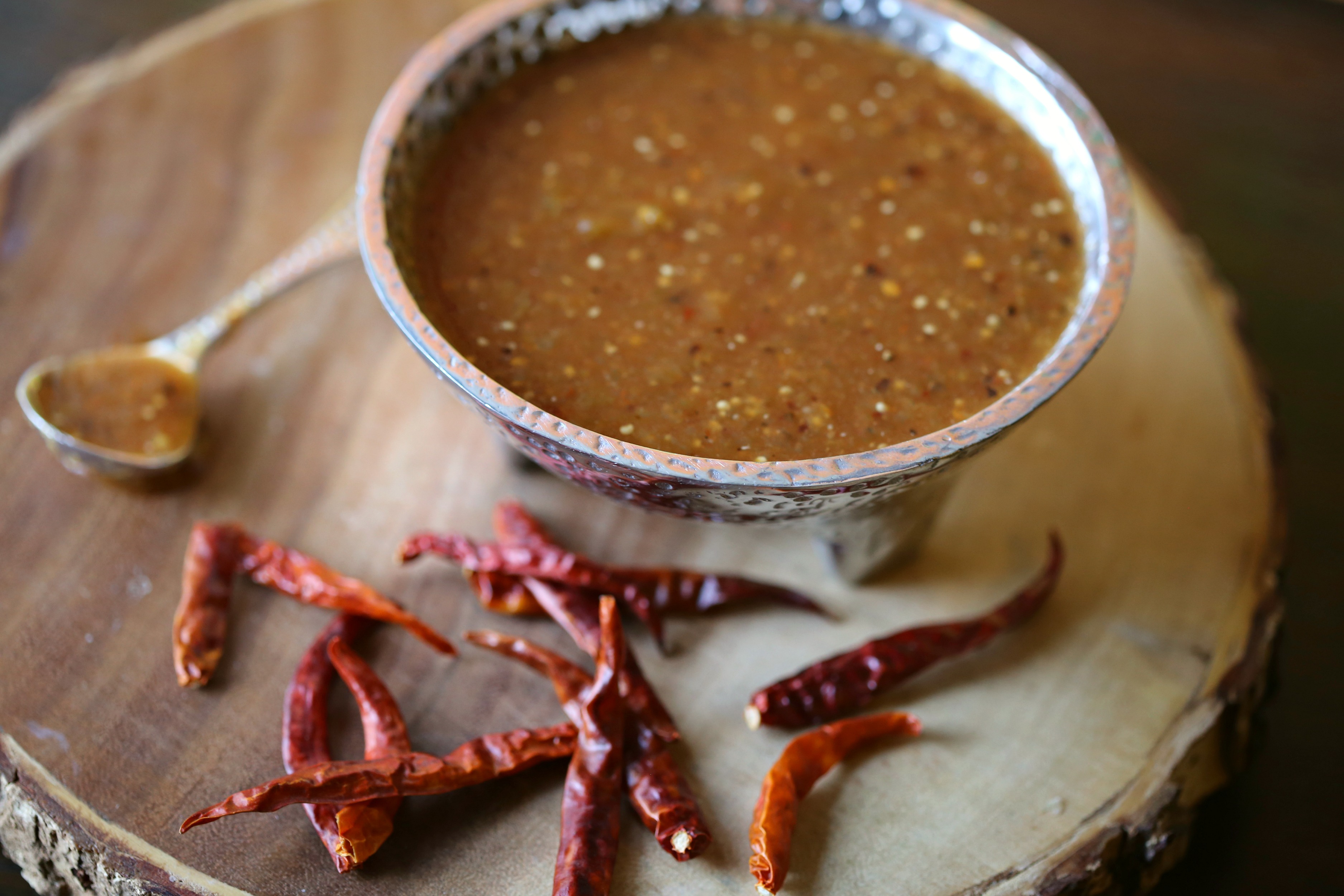 Toasted Chile de Arbol Salsa
I posted a photo on instagram recently with a resolution to eat more salsa. What I should have said is, I want to share more salsa recipes with you.
I get it you want to mas salsa – I read all of your emails, thank you. And frankly I don't blame you. Shame on me for not posting more salsas.  I mean, what's a breakfast taco without salsa or migas? Chilaquiles scream for salsa, and don't even get me started on how perfectly avocado pairs with salsa.
Fresh, Spicy, Flavorful Chile de Arbol Salsa
Today I want to share with you a salsa that will have your home smelling like mami's house…or, like that of the wonderful taquería you frequent, when you crave homemade comfort food.
Nothing beats the smell of a sizzling hot comal wafting the aroma of freshly handmade tortillas or the smell of chiles being toasted. I tell you, those smells warm my heart and make me think of my childhood.
Growing up in South Texas, you could expect two things from my mami.  Every day, she would have you out the door on time for school, and serve fresh homemade salsa with every single meal.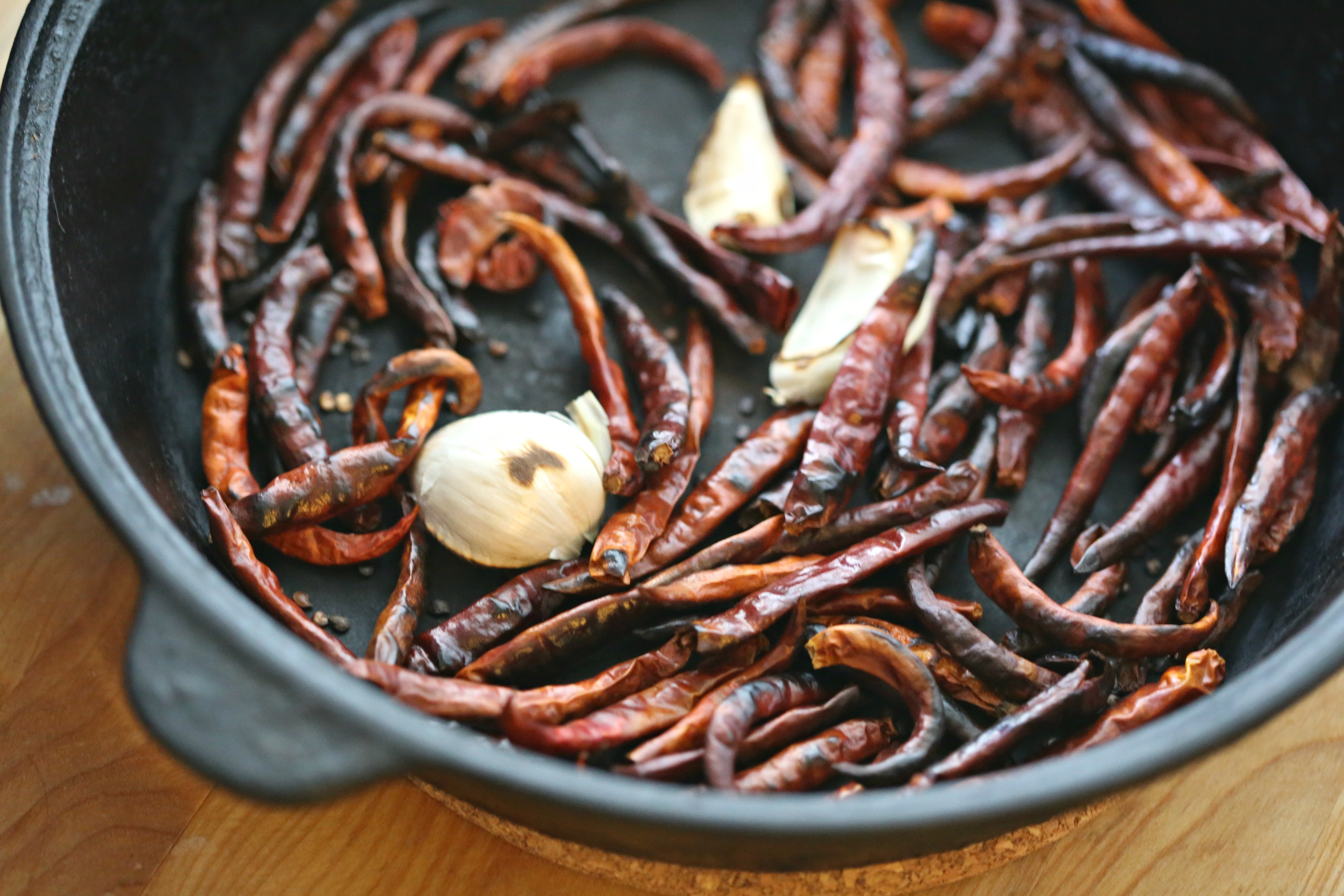 I think I was four or five when I became brave enough to drizzle a small amount of salsa on my breakfast plate. I wanted to be just like my dad, who doused every inch of his plate with mami's salsa. I thought he was so cool, and of course, I had to be just like papi.  So one morning, I gently took the spoon and carefully let the small droplets splatter over my migas.
Of course I burned the heck out of my lips, so at that moment I knew exactly why papi loved salsa. It elevated every taste bud on my tongue and the heat from the chiles gave the migas an exciting burst of flavor.  I was hooked immidiately, and have been hooked ever since.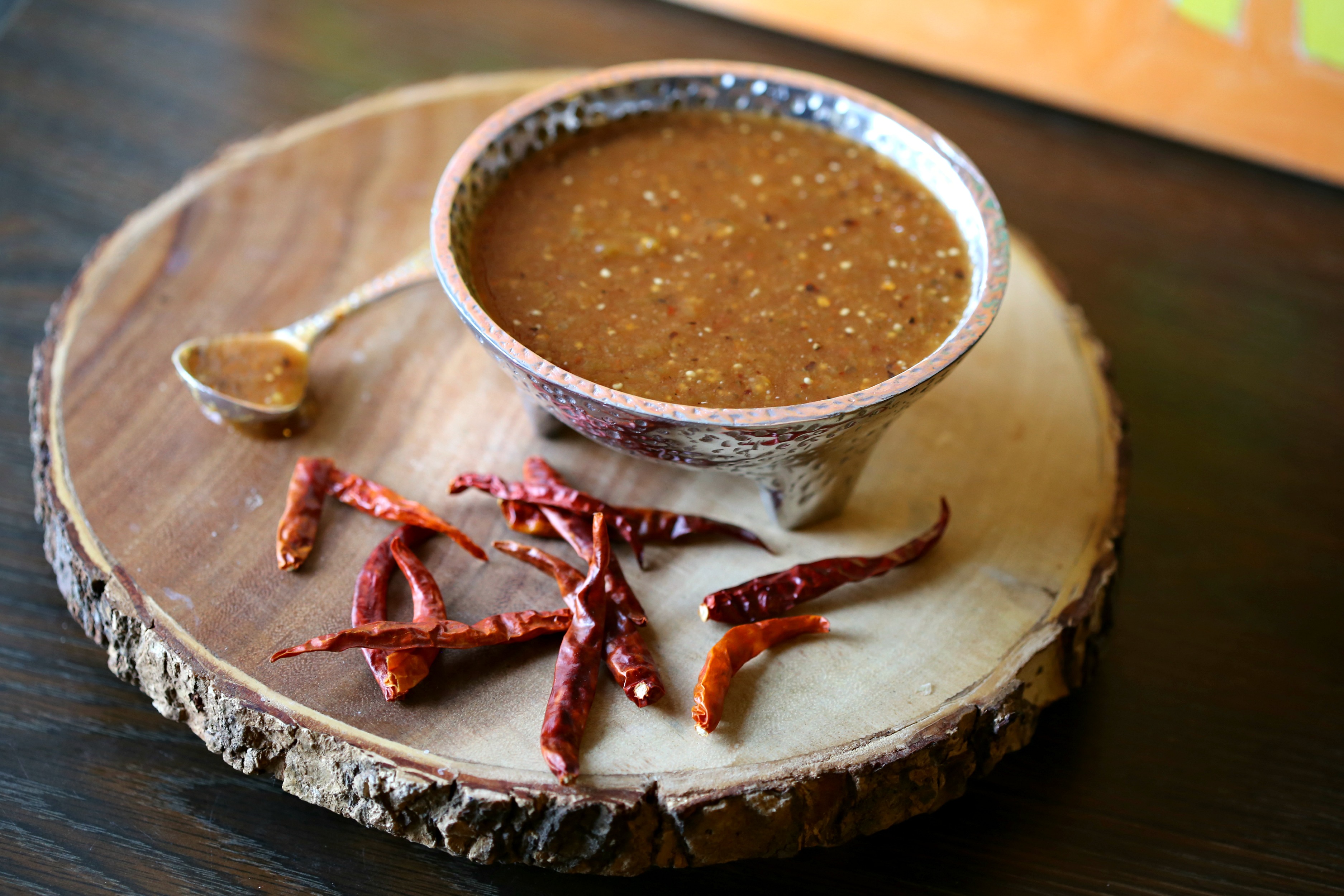 A Traditional Chile de Arbol Salsa Recipe You Will Love!
That's why I'm sharing this delicious, fresh, spicy salsa with made with chile de arbol. These ruby red chiles pack a punch.  Chiles de arbol are pungent, fiery and spicy. This is one serious salsa, but trust me it will be worth it!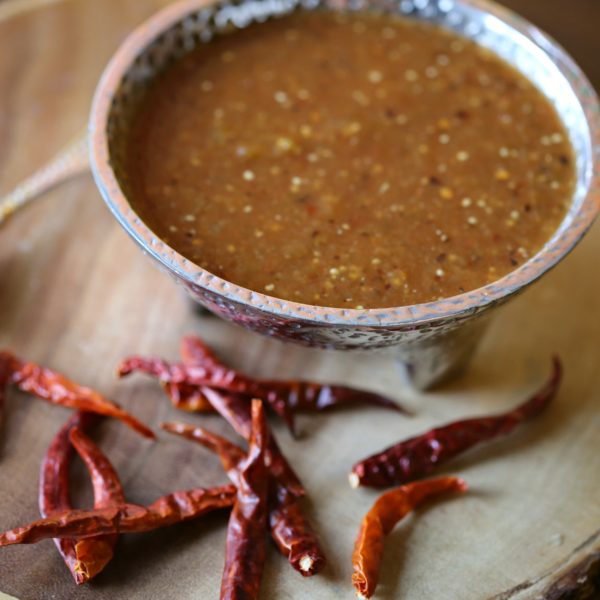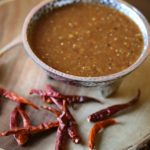 Toasted Chile de Arbol Salsa
Ingredients
1

ounce

arbol chiles

about 40, stemmed

3

garlic cloves

1

tablespoon

olive oil

1

pound

tomatillos

husked, rinsed and cut in half

Salt

Pepper
Instructions
Heat a large skillet over medium heat.

Add chiles and garlic and toast, stirring often until chiles are toasted and darker in color about 1 – 2 minutes.

Once chiles and garlic have toasted remove from skillet.

Return pan to heat and add olive oil.

Once oil has heated through add tomatillos and saute until caramelized, about 3 minutes.

To a blender add toasted chiles, toasted garlic (peeled), tomatillos and 1 cup water.

Blend until smooth and season with salt and pepper.