Yesterday began a week of sharing my favorite recipes from Los Barrios Family Cookbook and I also had the pleasure to chat with Diana about her love of cooking and her personal time spent with family.  Many of the recipes in this cookbook I found to be  perfect for our busy schedules, many of the ingridients are my basic staples in my style of cooking, the preparation is uncomplicated with tasty results.  I have made these chalupas numerous times since purchasing her book, for the simple fact that they make a super quick lunch,  my girls enjoy them for friday movie night and they are "family friendly" which means anyone of us can put these together.  Oh and what's a great chalupa without a great spicy sauce to drizzle on? I have also included the famous Los Barrios salsa that is served everyday at their restauraunt.   Today we keep it simple, please join us tomorrow for another great recipe.  Don't forget to comment below for your chance to win your own copy of Los Barrios Family cookbook.   Enjoy! Sweet Life
for part 1 of this interview click here  and for contest rules…
Sweet Life- Los Barrios is widely loved for their authentic food, but many people return for the feelings that Los Barrios evokes, can you touch on how your family achieves this year after year?
Diana – Basically, when you enter our restaurants you are entering into our home.  So as a guest at our home we want to make sure that your visit with us is special.  Everyone ends up becoming a member of our great Los Barrios family….it is something that just happens and we love it!
**************
Sweet Life- On your days off what do you enjoy cooking?  Do your children share your love for cooking?
Diana – Usually we grill outdoors and it is always great beef, chicken, seafood and lots of veggies!  Our three sons get very involved in the cooking but especially in the eating!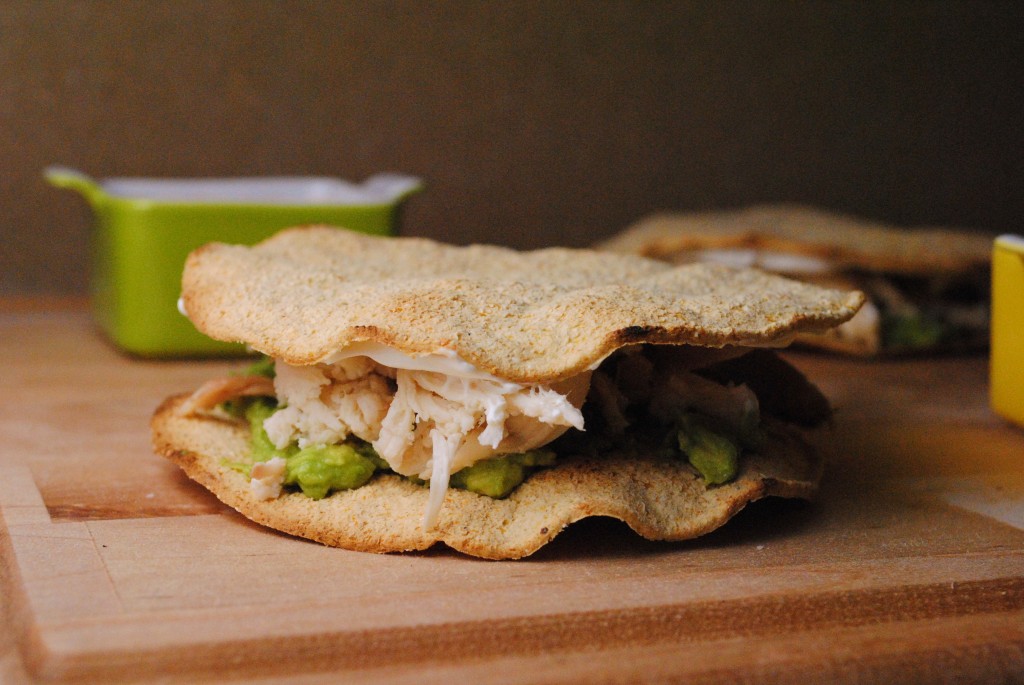 Chalupas Con Crema
Chalupa "Sandwiches" with Sour Cream
from Los Barrios Family Cookbook
serves 4
2 cups guacamole
8 chalupa shells
2 cups shredded chicken
1 cup sour cream
++++++
Spread 1/2 cup of the guacamole over one of the chalupa shells.  Layer 1/2 cup of the chicken over it.  Spread 1/4 cup of the Sour Cream over another shell and place, sour cream side down, over the chicken to make a sandwich.
Repeat with the remaining ingridients to make a total of four sandwiches
Serve with a fresh tomato salad, if you like
+++++++++++
Los Barrios Salsa
from Los Barrios Family Cookbook
makes 4 cups
1 (16oz) can whole tomatoes
1 (4oz) can jalapenos chiles
1 tsp garlic powder
1/2 tsp salt
1/8 tsp pepper
+++++++++++
combine the tomatoes, chiles, garlic powder, salt, and pepper in a blender and blend to a chunky puree, do not blend until smooth.  Transfer to a serving bowl.
variation- you can make this hotter by increasing the amount of chiles