Last week I had the pleasure to chat at length with Terry Stuart from Crest Inc located in Mission, Texas.  Our focus Grapefruits,  a genuine Texas treat known world wide for it's ruby red interior and juicy flesh.  I was happily suprised when Terry informed me February is National Grapefruit Month.  I honestly had no idea, I only knew at this time every year us Texans celebrate grapefruit peak season.  Will you join me in celebrating a true Texas treasure?  Grapefruits are king here in the Rio Grande Valley and every King deserves a celebration, don't you think?  Let's begin by introducing Terry Stuart from Marketing at Crest Fruit Inc. 
As I waited for her in the lobby, I became worried for I knew it was a busy time for Crest Fruit Inc.  Terry's team ships grapefruit all across the Unites States, giving many the chance to experience a little taste of Texas.  As she introduced herself, my worries vanished.  Terry was warm, welcoming and proud to share her love of grapefruit with my readers.  Terry has been with the company for 5 years, Crest Fruit Inc.  focus on shipping their customers top notch citrus,  sweet onions, peaches and plums.   Crest Fruit Inc. markets their product commercially and ships their grapefruit with Red Cooper.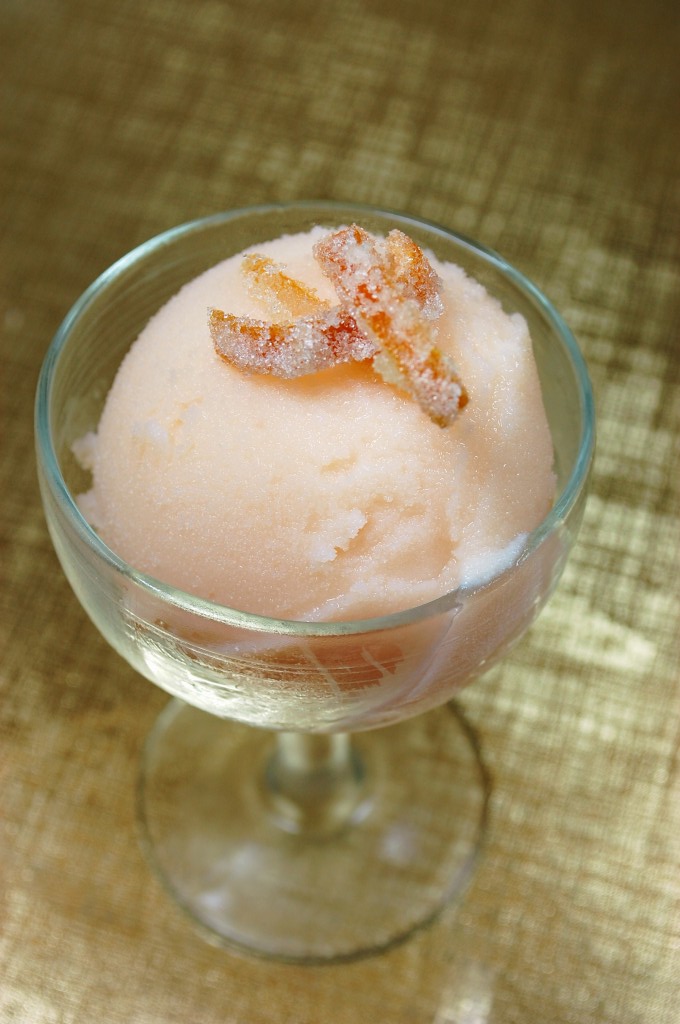 Red Cooper has been in the citrus business for well over 30 years and is devoted to providing the best quality citrus and expert services to all of his customers. Things have changed quite a bit since the beginning. Red started out as a small citrus farmer in South Texas fulfilling a few orders of grapefruit and since has become a major shipper of quality fruits and other specialty foods to thousands of customers all over the country. Red and his friendly customer service staff have many years of experience in the business and are dedicated to providing only the best products and services to each and every customer. It has taken many years of hard work and dedication and Red prides himself with a 100% satisfaction guarantee. Today customers across the country are ordering Red Cooper's sweet grapefruit, oranges, sweet onions, peaches, plums and other unique specialties delivered right to the front door for pure, farm-fresh enjoyment.
 Text and image from Red Cooper website
Please join me Thursday for a look into Rio Queen the plant that ensures Red Cooper's produce is shipped in perfect condition.  Also meet a man who I think is a real gem, a grapefruit genius. Stay tuned and in the meantime enjoy a creamy grapefruit buttermilk sherbet.  Grapefruit juice, buttermilk and vodka are combine to create the perfect light after dinner treat.  Enjoy with candied grapefruit rind on top for that extra touch.  I thank Terry for her time and look forward to our next chat! Enjoy Sweet Life
Want to try Texas grapefruit? Stop by our new page, Taste of Texas to enter for a chance to have a gift box from Red Cooper shipped directly to your front door.  Details here at  Taste of Texas.  May you have a wonderful week!
Grapefruit
The most delicious of the world's grapefruit varieties, Texas Red Grapefruit ripens to perfect sweetness on the tree. This tropical fruit is nurtured in the Rio Grande Valley, where soil and climate allow citrus to attain the highest possible quality. The original red grapefruit was found in the Valley more than 70 years ago growing on a pink grapefruit tree. Named the Ruby Red, this naturally sweet discovery earned Texas the reputation of raising the world's finest grapefruit. Today Texas produces two trademarked categories of red grapefruit – Ruby-Sweet and Rio Star. Both have red interiors and a rosy blush on the peel. Texas Red Grapefruit was named one of Saveur Magazine's Top 100 Favorites for 2002.
from Pick Texas website 
———————-
Grapefruit Buttermilk Sherbet
Cooking Light
Jan -Feb
serves 8 (2/3 cups)
1 cup water
2 tbsp finely chopped red grapefruit rind
1 cup sugar
1 cup fresh red grapefruit juice
2 cups whole buttermilk
2 tbsp vodka
————-
1 Bring 1 cup water to a boil in a small saucepan.  Add rind to pan; reduce heat, and simmer for 2 minutes.
Drain, reserving rind. Combine rind, sugar, and juice in pan; bring to a boil, stirring constantly until sugar dissolves.
Reduce heat, and simmer 20 minutes. Remove from heat; pour into a bowl. Chill for 1 hour. Strain juice mixture, and discard solids.
Combine the juice mixture, buttermilk, and vodka in the freezer can of an ice cream freezer; freeze according to manufacter's instructions.
———————————-
Candied Grapefruit Rind
by Cooking Light
Boil julienne strips of grapefruit  rind in simple syrup for 30 minutes; drain and toss in sugar.