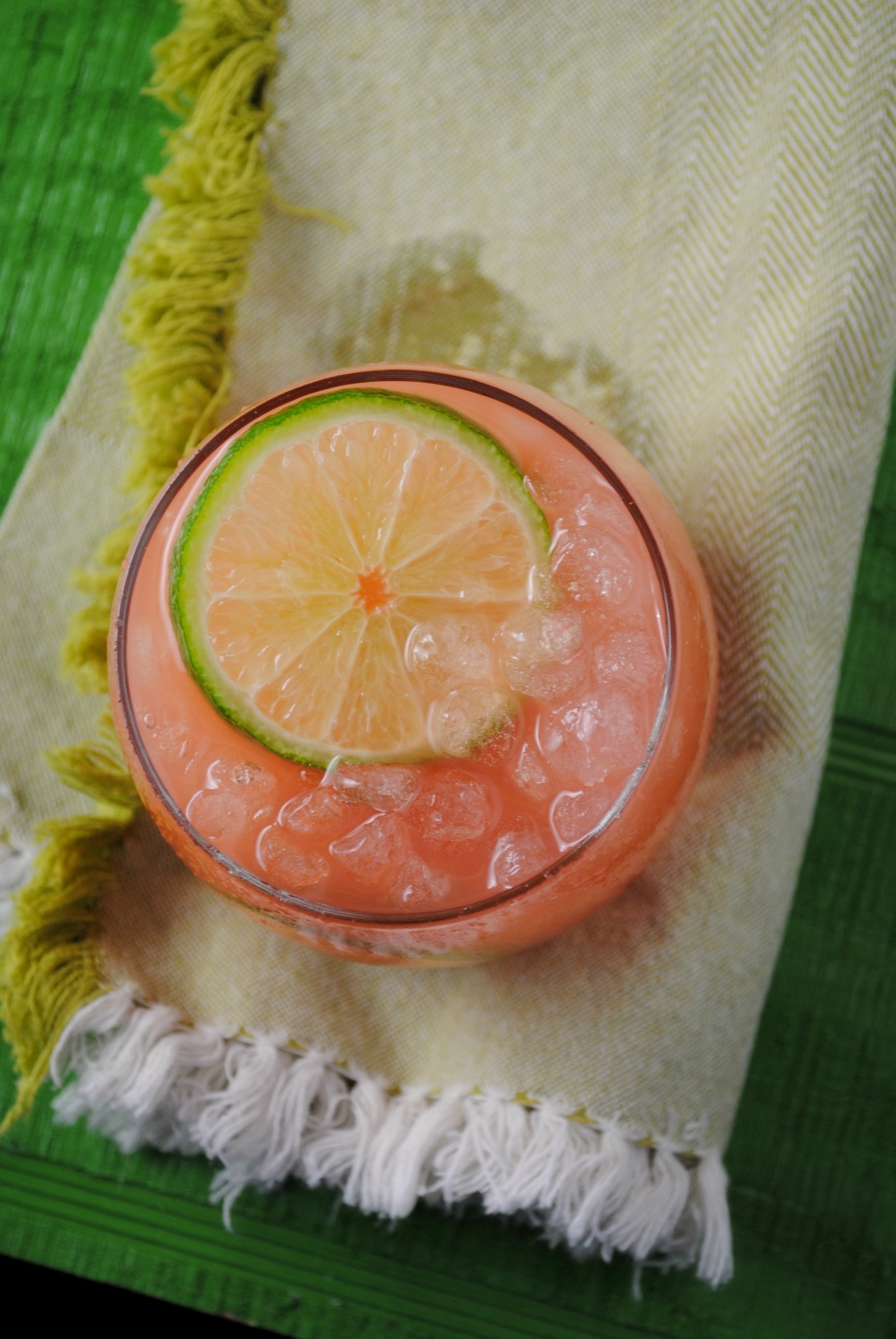 Tequila-Watermelon Refresco
We are Summer chillin'
My little brother is visiting from New York, our entire familia is together, we are feasting and sipping cocktails, life is good.
Last night everyone stopped by for dinner and I knew I had to whip up something summery, refreshing and spiked with tequila.
We are tequila loving peeps.
This fizzy watermelon cocktail spiked with tequila is finished off with a splash of soda for a refreshing summer cocktail.
Refresco is the Spanish word for soft drink, soda.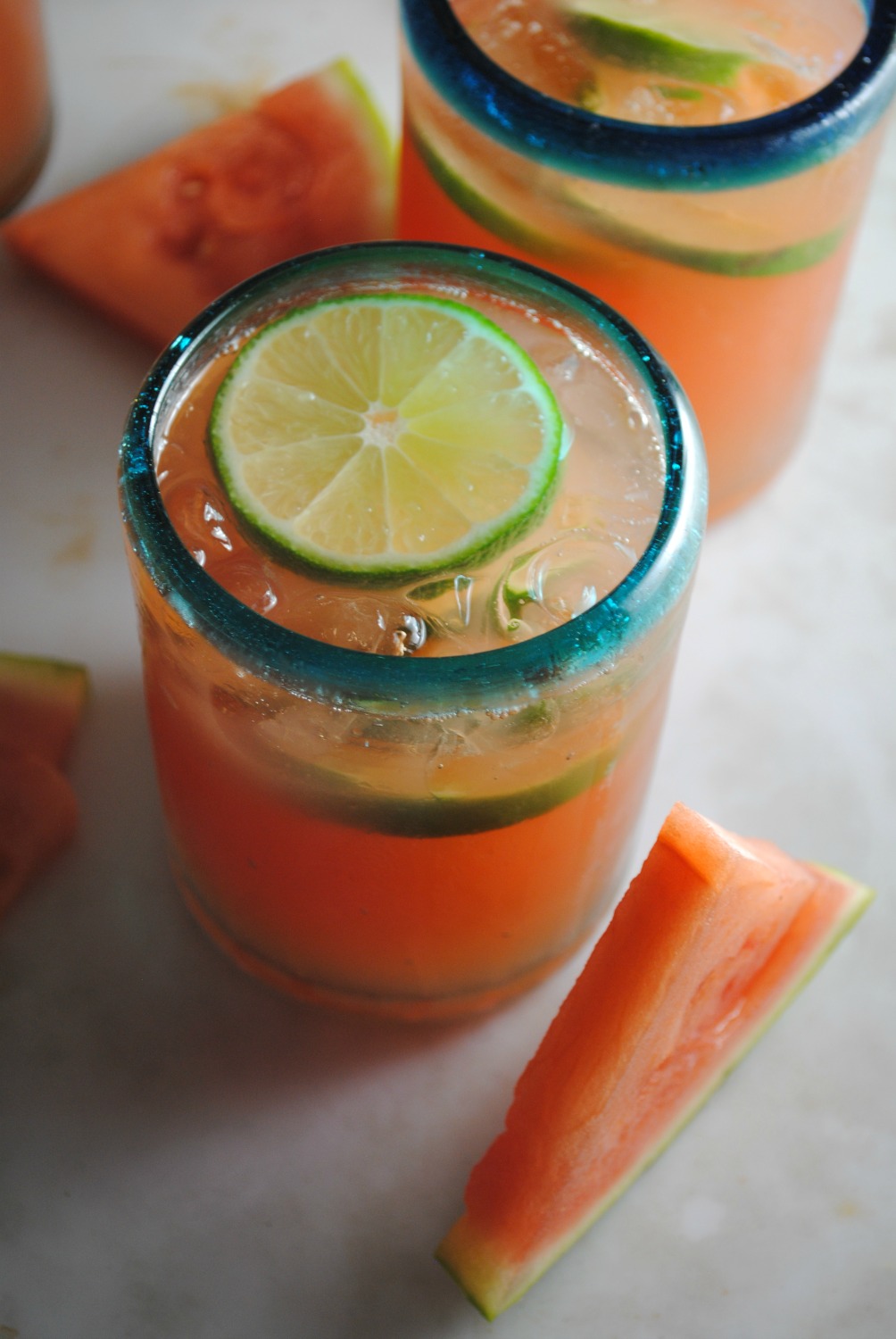 This lovely tinted cocktail made from fresh watermelon is a recipe from Cooking Light.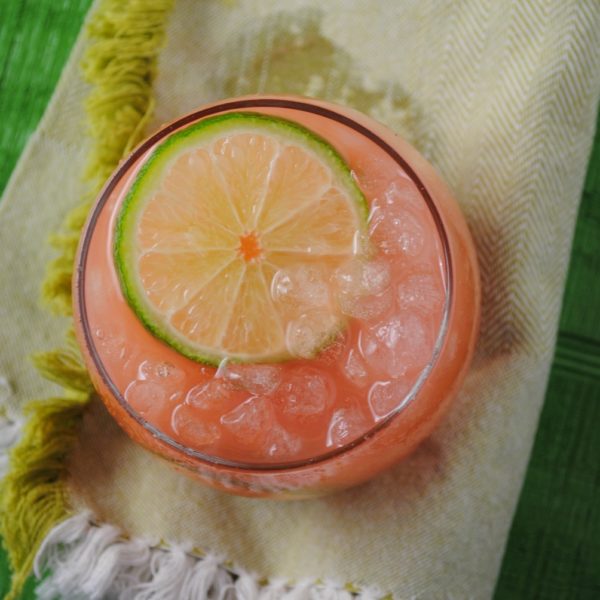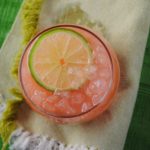 Tequila-Watermelon Refresco
Ingredients
5 1/2

cups

chopped seeded watermelon

3/4

cup

tequila

6

tablespoons

Triple Sec

orange-flavored liqueur

5

tablespoons

fresh lime juice

1/4

teaspoon

salt

2 1/4

cups

club soda

chilled

6

lime wedges
Instructions
Place watermelon in a blender; process until smooth. Pour pureed watermelon into a sieve over a large bowl, pressing with the back of a spoon to extract as much liquid as possible; discard solids. Combine 3 cups watermelon juice, tequila, Triple Sec, lime juice, and salt in a pitcher; stir with a whisk. Gently stir in club soda. Serve over ice with lime wedges.
Recipe Notes
recipe from Cooking Light