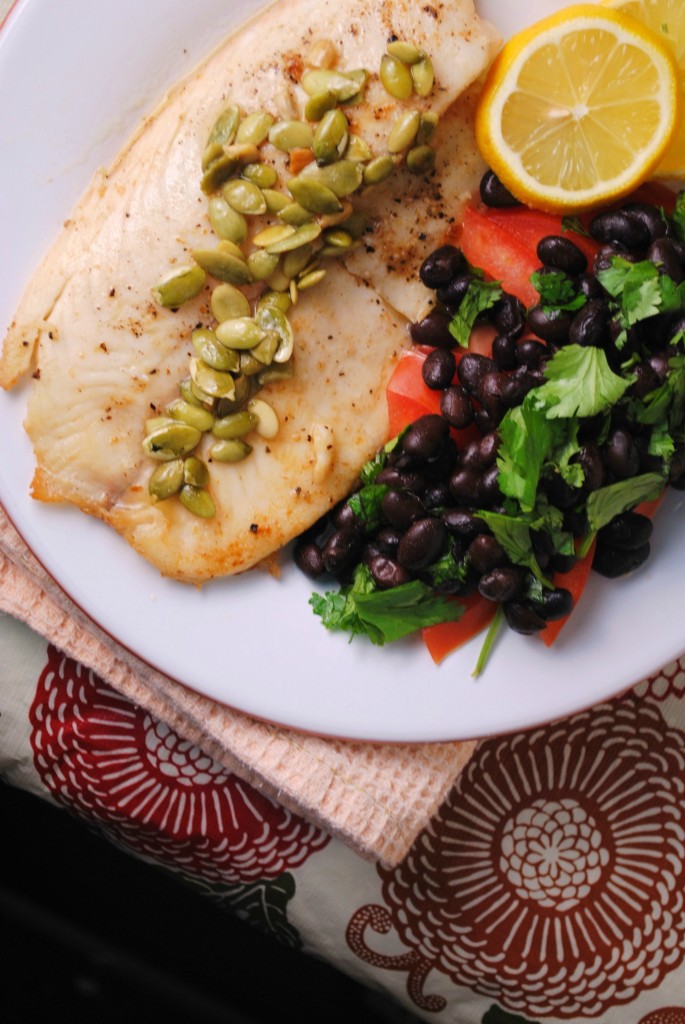 Tomorrow is Ash Wednesday the beginning of Lent season.  As Catholics we observe Cuaresma (Lent) the 40 day (not  including Sundays) penitential season that ends on Easter Sunday.  In this  time we take time to reflect on our lives, treasure our blessings and  dedicate more time to helping others in need.  On Ash Wednesday and  every Friday during Lent families abstain from consuming meat.
Growing up us kids would get very nervous around this time of year.  The thought of no burgers, pizza or even chorizo with our eggs was pretty overwhelming.  We were pretty oblivious to the reason for the season.  Lucky for us our mom was there to set us straight.  As an adult I often feel bad that we worried so much over one day of no meat.  I mean come on we had our mom, la reina de la cocina serving up plate after plate of wonderful meals.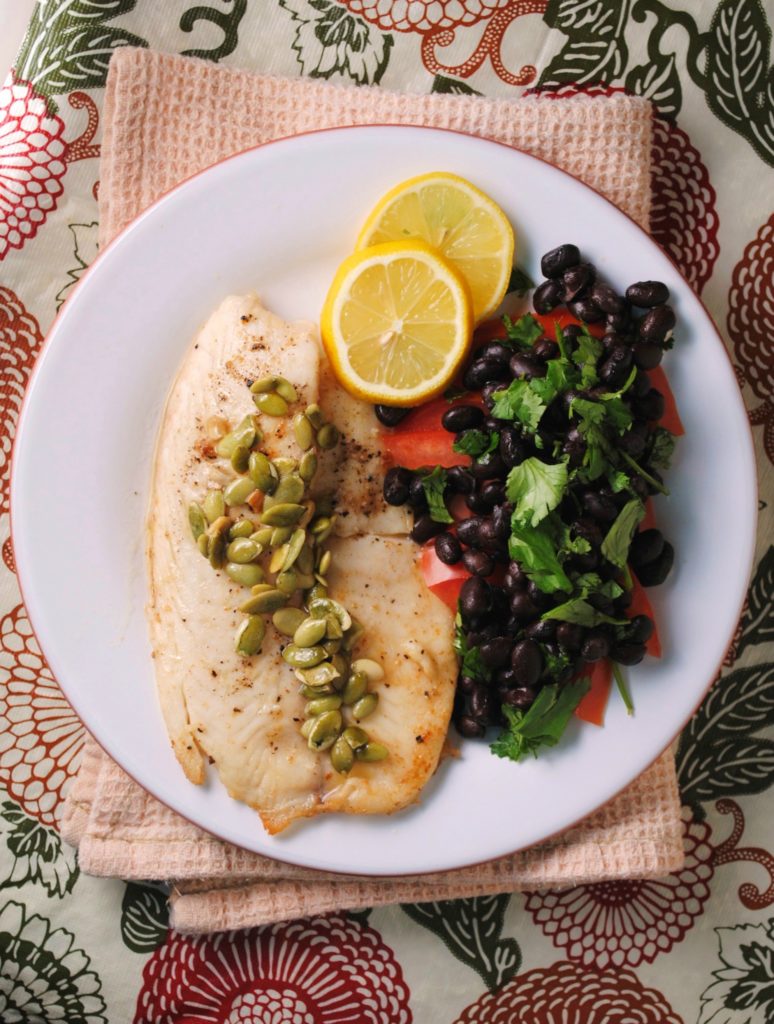 After spending more time in the kitchen myself I find meatless is really, really easy.  I honestly could live off arroz y frijoles forever, but I have a husband.  My kiddos follow mommy's love for frijoles.  My youngest request a bean taco every morning for breakfast (smart kid), but hubby need substance.  This recipe is one of my go to favorites.  Easily doubled, easily customized.
I featured tilapia, but any fish can be used.  I have tried this on salmon, flounder and even shrimp with great results.  With citrus season in full swing feel free to change out lemon for lime or substitute grapefruit or even orange.  Adjust to your taste.
Pepitas ~ pumpkin seeds, roasted are a typical snack in Mexico. Can be  found unsalted or salted and are generally used to make mole sauce Pipian.  I love to use them in granola, over  oatmeal or to add crunch.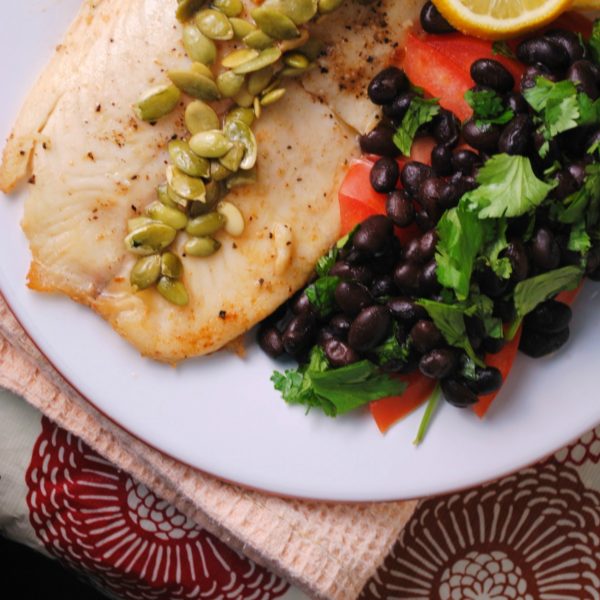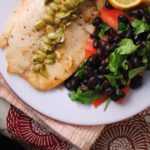 Tilapia with Lemon Pepita Sauce
Ingredients
2

tilapia fillets

olive oil

1

lemon

2

tbsp

butter

handful of pepitas
Instructions
Add olive oil to a nonstick pan over medium high heat.

Pan sear the tilapia, about 4 minutes each side.

Add lemon juice and butter. Serve alongside a easy black bean salad.

Drizzle with lemon sauce and sprinkle with pepitas.
More Lenten meal ideas
Corn flake crusted fish fillets
Pepita Crusted Tilapia with Tomatillo Cream Sauce
Why not follow my Pinterest board Lenten Meals  for recipe ideas.