Disclosure: This post was sponsored by Palm Breeze through their partnership with POPSUGAR. While I was compensated by POPSUGAR to write a post about Palm Breeze, all opinions are my own.  
Please Drink Responsibly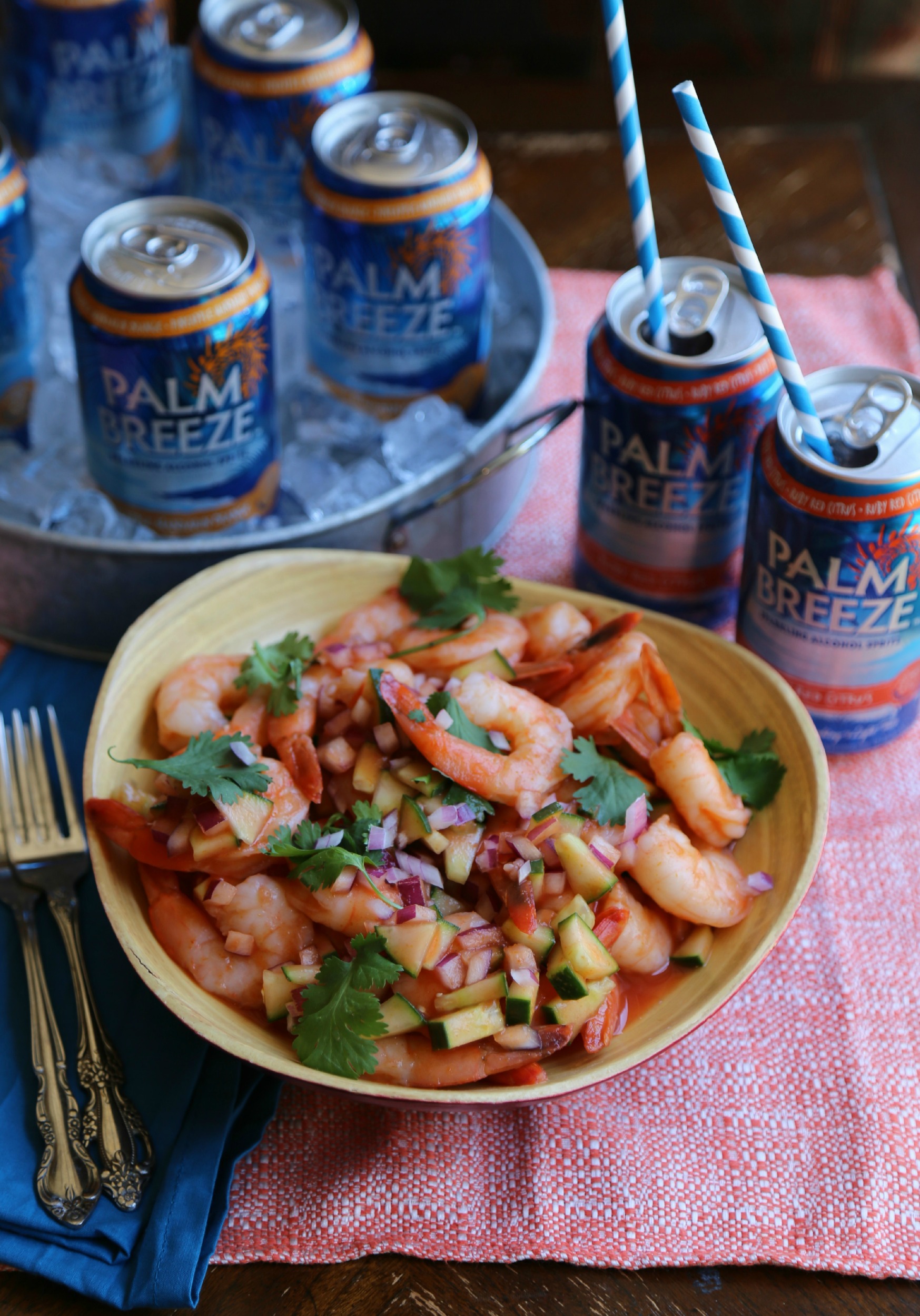 The temperatures are rising here in South Texas and I can't think of anything I would rather do than to hit the road with my girlfriends on a fabulous road trip. The top down, wind in our hair, hitting our favorite beach, taco trucks and taking in some heavy duty shopping – FUN!
The thing is my gals have become extremely busy with their bustling careers, car pooling the kids to numerous activities and keeping up with the house. With so much business, our road trips have been put on hold. Bummer. Then it hit me, why not have a girls' day in?  A staycation where we can relax, catch up and enjoy a few hours of girl time. After all summer will soon be here and I've decided #VacayEveryDay will be my running motto.
A South Texas summer where I can be free to hit the chill button when I like, hit the beach, hang with my girls and of course enjoy plenty of chilled Palm Breeze. Palm Breeze is a new alcoholic spritz that is both refreshing and brimming with the flavors to get you into the Vacay Every Day mood.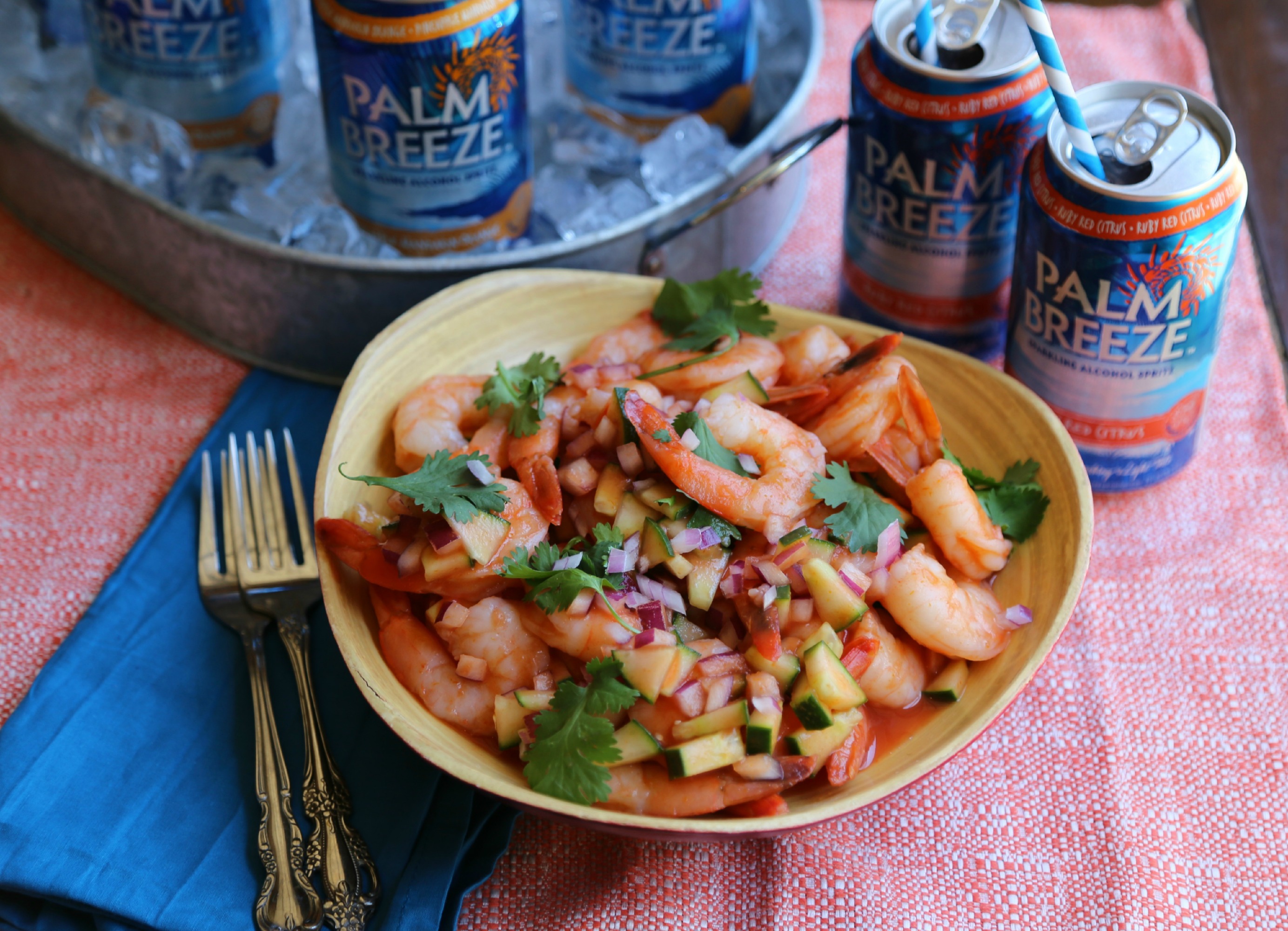 My favorite is the Ruby Red Citrus, being a Texas gal I am always drawn to the tart, burst of ruby red grapefruits. Paired with a simple shrimp cocktail made with crisp cucumbers, red onions and plenty of cilantro you are all set to enjoy a staycation with a few of your gal pals.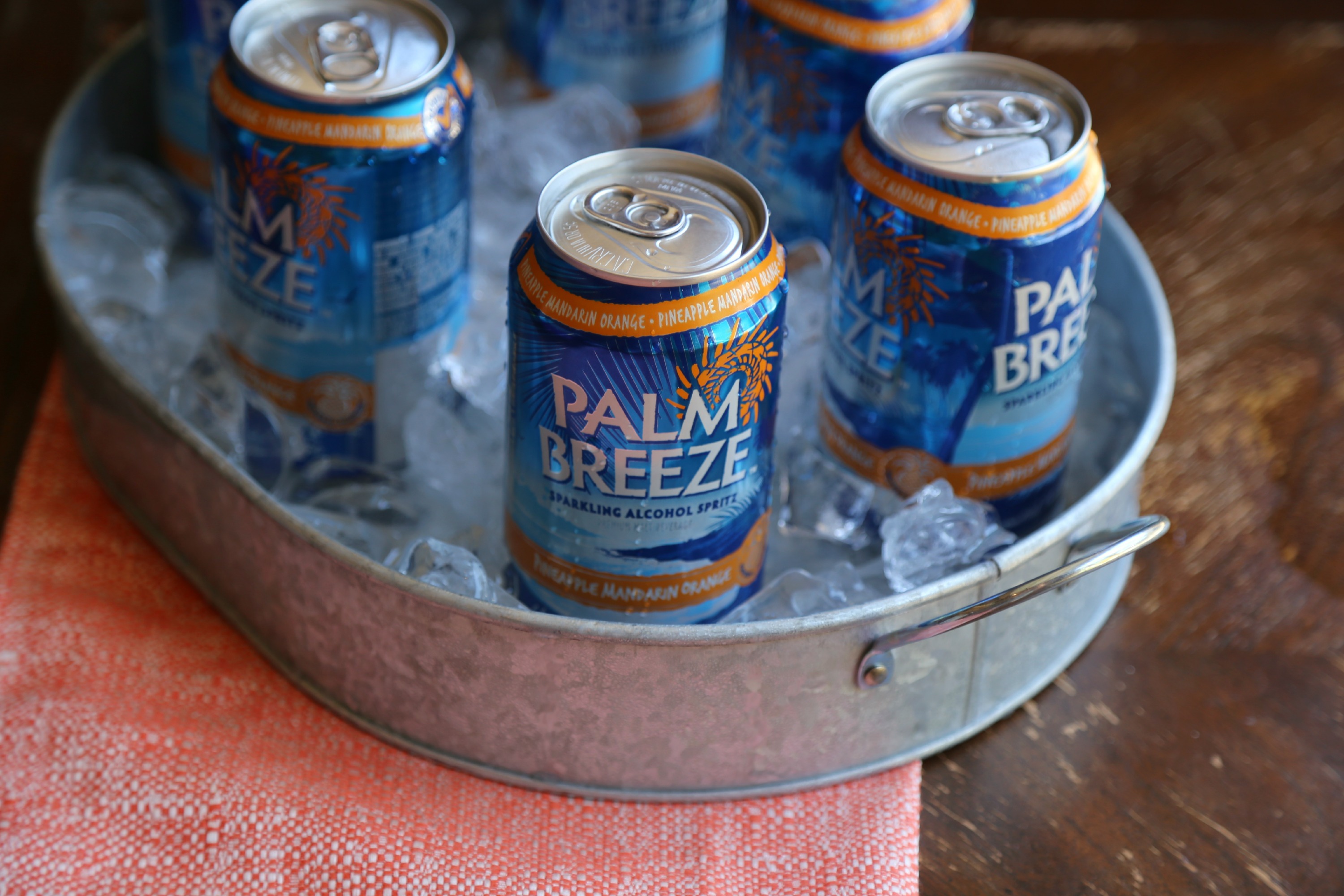 The Pineapple Mandarin Orange is tart, refreshing and is sure to be a hit with girlfriends.
Follow along on the fun this summer with Palm Breeze > follow them on Instagram, Facebook, and Twitter.