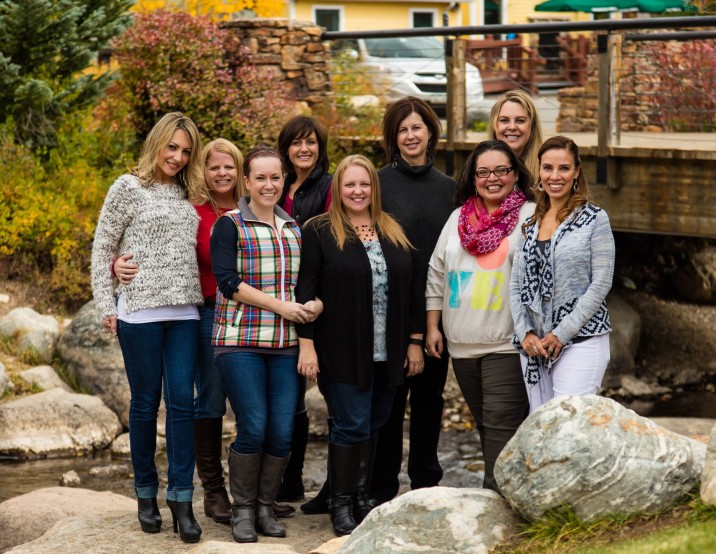 Katerina (Diethood), Erin (Dinners Dishes and Desserts), Becky (The Cookie Rookie), Aimee (Shugary Sweets), Katrina (In Katrina's Kitchen), Toni (Boulder Locavore), me (Sweet Life), Courtney (Sweet C's Designs), Yvette (Muy Bueno)
Have I mentioned I LOVE my job? I do! The freedom, the experiences and amazing brands and people I collaborate with make it literally my dream job. Why didn't I start blogging sooner I always ask myself?
Everyday I have the privilege able to head into the kitchen and share my heritage, culture and flavor on a plate – pinch me. A few months ago I had the luck of being whisked away to a fabulous cabin in Breckenridge Colorado to join a group of other bloggers to relax, unwind, eat and really share our experience about blogging. Four days of sharing our blog goals, our tips, tricks what inspires us and the real life struggles of working from home.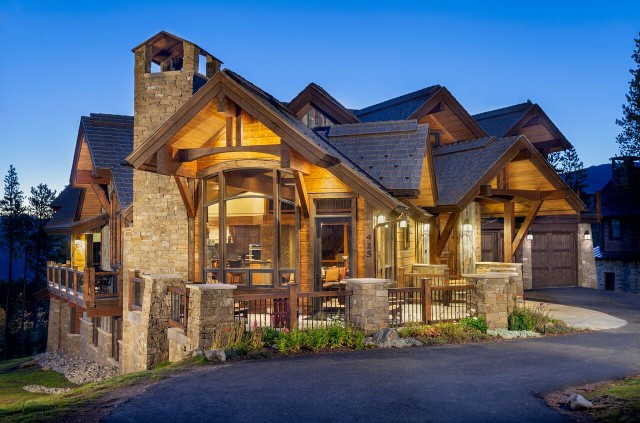 At first when I opened the invitation to attend I was speechless. How eve did I get so lucky to be part of this amazing group of bloggers from all over the US. I quickly responded heck yes! The a few minutes later I received a text from my co-author Yvette asking if I had received a fabulous email to join a few fellow bloggers at a cabin in Breckenridge. Double win! We would be at the final stretch of our book tour for the year promoting Latin Twist, our cocktail book. Psst…you can pick up your copy here.
This trip couldn't come at a better time. We were both tired from being on the road, stressed from juggling our book tour and blog and we both were looking for a few days to recapture our inspiration and learn from a group of talented bloggers.
When we arrived at the house you should have seen our smiles –wowie! Just look at these digs, happy dance. Thank you Go Breck! We stayed at Slopside Manor and it Amazing, the views alone were worth the elevation sickness, LOL! I am prone to elevation sickness, but I worked through it for this trip.
The first evening Yvette and I had the pleasure of cooking dinner for the girls. We made carne asada tacos, pico de gallo, guacamole and black bean salad all from the Muy Bueno Coobook.  Then came the fun part we demoed a few cocktail from Latin Twist and shared a few tips, check out these mini margaritas we share with the gals.
Time for dessert – Stuff'n Mallows treated us with indoor smore's – yum!
We spent the following days sharing, inspiring each other and feasting on amazing food – we even had a personal chef come in and treat us and our sponsor the Go Breck to a delicious meal paired with fabulous wine.
I had a blast, plus I learned so much more about blogging. I felt refreshed, inspired, and ready to hit the road home to create new content to share here. Thank you fellow sponsors for treating us, spoiling us and giving us a chance to unwind and inspire each other.
I want to thank Erin from Dinners, Dishes, and Desserts who invited me on this trip plus the amazing sponsors that helped this trip come together.
Go Breck | Star Fine Foods | General Mills | Certified Angus Beef | Rodelle | La Crema | Stuffn' Mallows | Nuance Chocolate | Natural Grocers | Le Creuset | Lodge | Visit Breck  Also check out all the amazing pictures from my fellow blogger amigas.