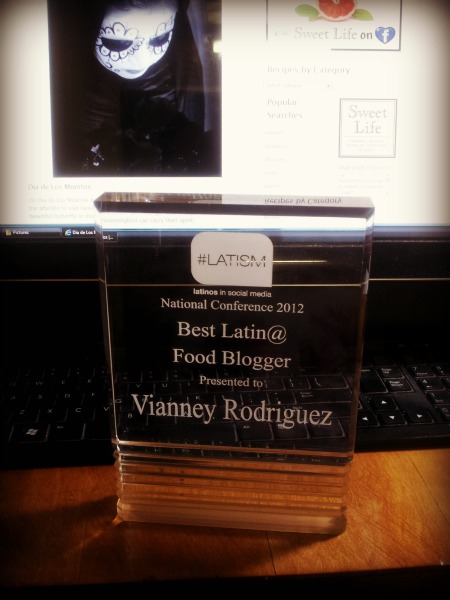 I just got back from the LATISM 2012 conference Houston, Texas last week and I am still reeling from the experience!! I finally had the chance to HUG all the amazing people who I have connected with on social media, connect with new friends, who share the same passion I have for blogging and be inspired to continue this journey.
I had the honor to speak at a health reform panel Eat healthy, Live Longer and Better along with Laura Fuentes from MOMables, Deborah Deras, International Speaker and Claudia Kolker, Author of The Immigrant Advantage and Award winning journalist. It was a wonderful experience and I am happy to have shared the stage with these talented ladies.
Latism (Latinos in Social Media) is the largest online network of Latinos with 148,000 members on Facebook alone and chapters in every major city across the Unites States.
A few of my favorite ladies. Ericka, Nicole and I at the kickoff party. Nicole and I waiting to hear Sandra Cisneros speak (amazing), Uchi!! I have been dying to meet her and I could not stop hugging her and her lovely baby bump. A group shot of the Las Foodies, Yvette from Muy Bueno, Me ( I was late to the event, hence the converse) Nicole of Presley's Pantry, Uchi from Latin Food Lovers, Ericka from Nibbles and Feasts and Maura of The Other Side of the Tortilla.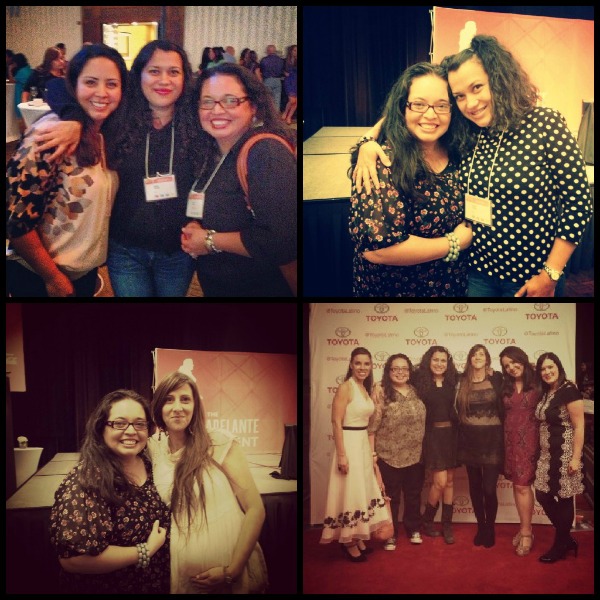 But, the most exciting event at the Latism was accepting my award for Best Latin@ Food Blogger!! I was nominated along with four of my dearest food blogging amigas~ All Super Stars in the Latin Food World!!
Nicole Presley  from Presley's Pantry
Jeannette Quiñones-Cantore from  Sazón Boricua
Bren Herrera from Flanboyant Eats
The ladies from Muy Bueno
Thanks to your votes I WON!! It was amazing to accept this award in my home state of Texas, but to be presented this award from a dear friend of mine Juan Alanis of Juan of Words was the cherry on top. He has been and continues to be one of my biggest supporters and is true social media powerhouse.
Thank you Juan for your kind words.
Having completed three years of blogging I have learned so much, but there is still so much to learn. I hope to continue sharing my culture, my heritage and my family stories with you my readers and thank you from the bottom of my heart for your emails, tweets, facebook love and comments on my blog.
One of the most popular hashtags on Twitter, the #Latism hashtag captures over 10 million impressions on a daily basis