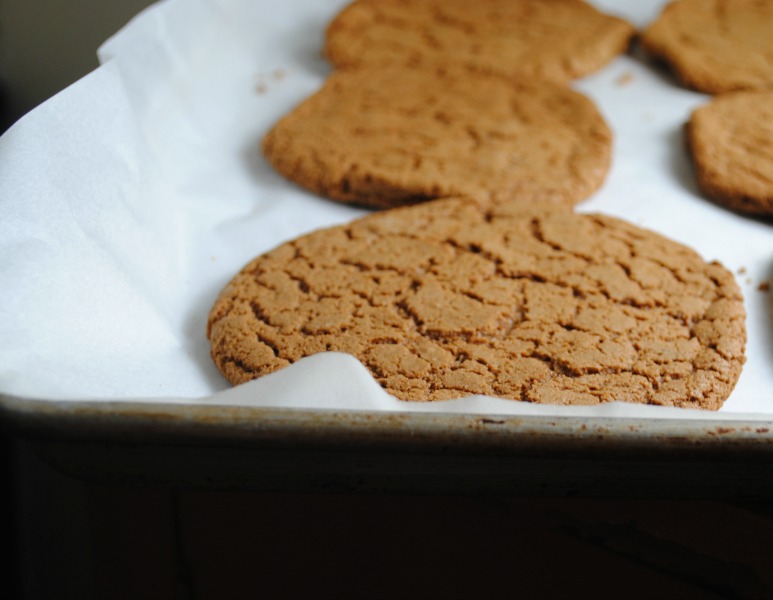 Brown Butter Coyotas
My abuelito used to take us to the corner store to pick up pan dulce, (sweet bread) every Saturday when we visited in the Summer.  I can clearly remember walking into the tiny shop with custom built wooden shelves that lined the wall from floor to ceiling.  Row after row of sweet bread lined each shelf.  The aroma of freshly baked bolillos wafted into the room from the side room where the ovens were. Two ladies quickly scooped them up with bare hands, piled them high on a rolling cart ready to be transported to waiting patrons.
Abuelito was always kind enough to give us a bag to fill by ourselves. We would slowly walk by each shelf and carefully pick just the right piece.  I always went straight for the polvorones, with a center of red jam and a topping made from crushed cereal.  Those were or should I say are my favorite. 
While scanning through The New Southwest cookbook I spotted a photo of molasses tinted cookies that resembled polvorones and knew I just had to make them.  Browned butter is mixed with dark brown sugar and baked until the tops crackle, Coyotas.
The house smelled amazing and dinner plates were quickly cleaned as we all couldn't wait to get out hands on these cookies.  In the instructions it states to "Remove cookies from baking sheet to a rack or sheet of parchment paper and set aside to cool." 
Nope, didn't happen these babies were removed from the baking sheet, straight into eager hands.  With one pan down I quickly snapped a few pics before they or should I say we dug into the next pan.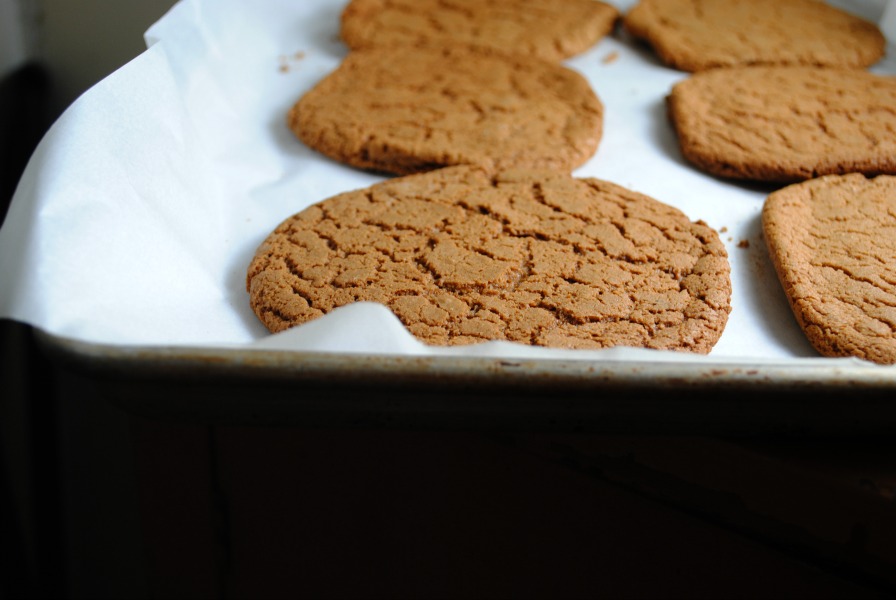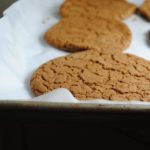 Coyotas
Ingredients
1

cup

unsalted butter

2

cups

firmly pack dark brown sugar

2

large eggs

½

tsp

vanilla extract

2

cups

all -purpose flour

1 1/2

tsp

ground canela

cinnamon may be substituted

½

tsp

salt
Instructions
Pre-heat oven to 350 degrees

To brown butter, place it in a large, heavy bottomed pan over medium high heat. (If possible, it is ideal to use a pan with light-colored interior in order to best monitor the progress of the butter as it browns). The butter will foam, turn yellow and eventually brown; be sure to stir it regularly in order to keep the milk solids, which may pop ad crackle as the butter cooks, from settling to the bottom of the pan. Once the butter is a deep brown color and has a strong nutty aroma, immediately pour it into a large heatproof bowl to cool.

After the browned butter has cooled slightly, add the brown sugar and beat together for just a few minutes. Add the eggs and vanilla extract and continue to mix just until incorporated.

Whisk the flour, baking soda, canela, and salt together in a medium bowl. Add the dry ingredients to the butter mixture, mixing just until a uniform dough has formed (this dough is quite damp and dark, closely resembling wet sand).

Shape the dough into large balls (a 3 tablespoon self-ejecting scoop works really well here) and arrange on a parchment lined baking sheet. These cookies, just like traditional coyotas, are designed to spread quite a bit as the cook so don't put more than six at a time on a standard baking sheet.

Bake cookies for 14 to 16 minutes or until they spread, cracked and slightly puffed. Remove cookies from baking sheet to a rack or sheet of parchment paper and set aside to cool.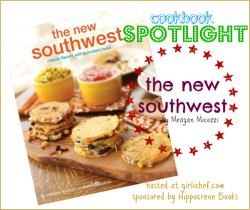 This post is part of The New Southwest Cookbook Spotlight sponsored by Hippocrene and hosted at girlichef.