Sweet Life Disclosure: This is a sponsored post with Cacique and Society Culinaria. Thank you for supporting the companies Sweet Life collaborates with to bring you new exciting recipes. 
Calabaza en Tacha (Candied Pumpkin) Homemade Ice Cream
I'm mixing it up this Thanksgiving. Instead of serving up only pies to my guests I decided to offer them a new holiday treat by combining two of my favorite Thanksgiving desserts, calabaza en tacha (candied pumpkin) and homemade ice cream. Fresh slices of pumpkin are baked in a rich caramel sauce flavored with canela, anise, cloves, piloncillo and brown sugar until tender. Served warmed with a drizzle of rich caramel sauce calabza en tacha is both comforting and delicious.  Now add an  icy cold scoop of ice cream on the side and this combo makes for the ultimate Holiday dessert.
I know exactly what your're thinking. Making homemade ice is hard, it takes too much time plus I need an ice cream maker. Making ice cream at home is easier than you think, plus it taste so, so much better than store-bought. Today I want to share an easy homemade ice cream recipe that requires no ice cream machines and it only requires three ingredients. Yay!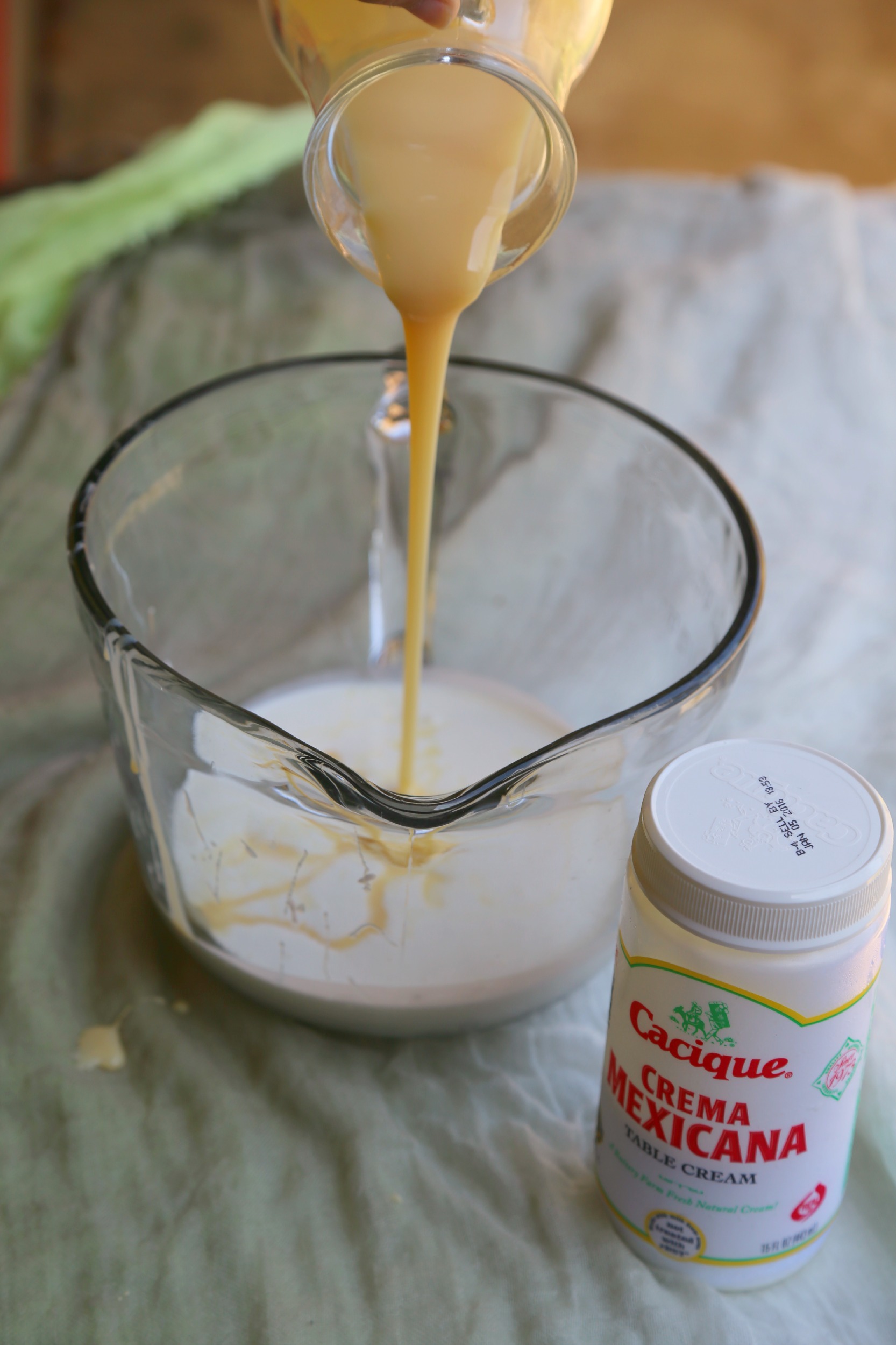 This ice cream is creamy, dreamy and combined with calabza en tacha is a wonderful dessert to serve on Thanksgiving. I assemble the ice cream first, place it in the freezer to firm then make the calabza en tacha. After the calabaza is ready you can serve two ways. One, you can dice the cooked calabza en tacha, mix into the ice cream then top with a drizzle of caramel sauce. Second, you can serve the calabaza on the side with a scoop of ice cream drizzled with caramel sauce. Both are delicious. Now, let's make ice cream.
The base of this ice cream is made with crema Mexicana from Cacique. Rich and creamy it lends itself to any flavor you add. For this recipe I added vanilla extract, but you can any flavoring such as almond or coconut. A touch of sweetness from sweetened condensed milk, whisked until smooth and off to the freezer. See how easy.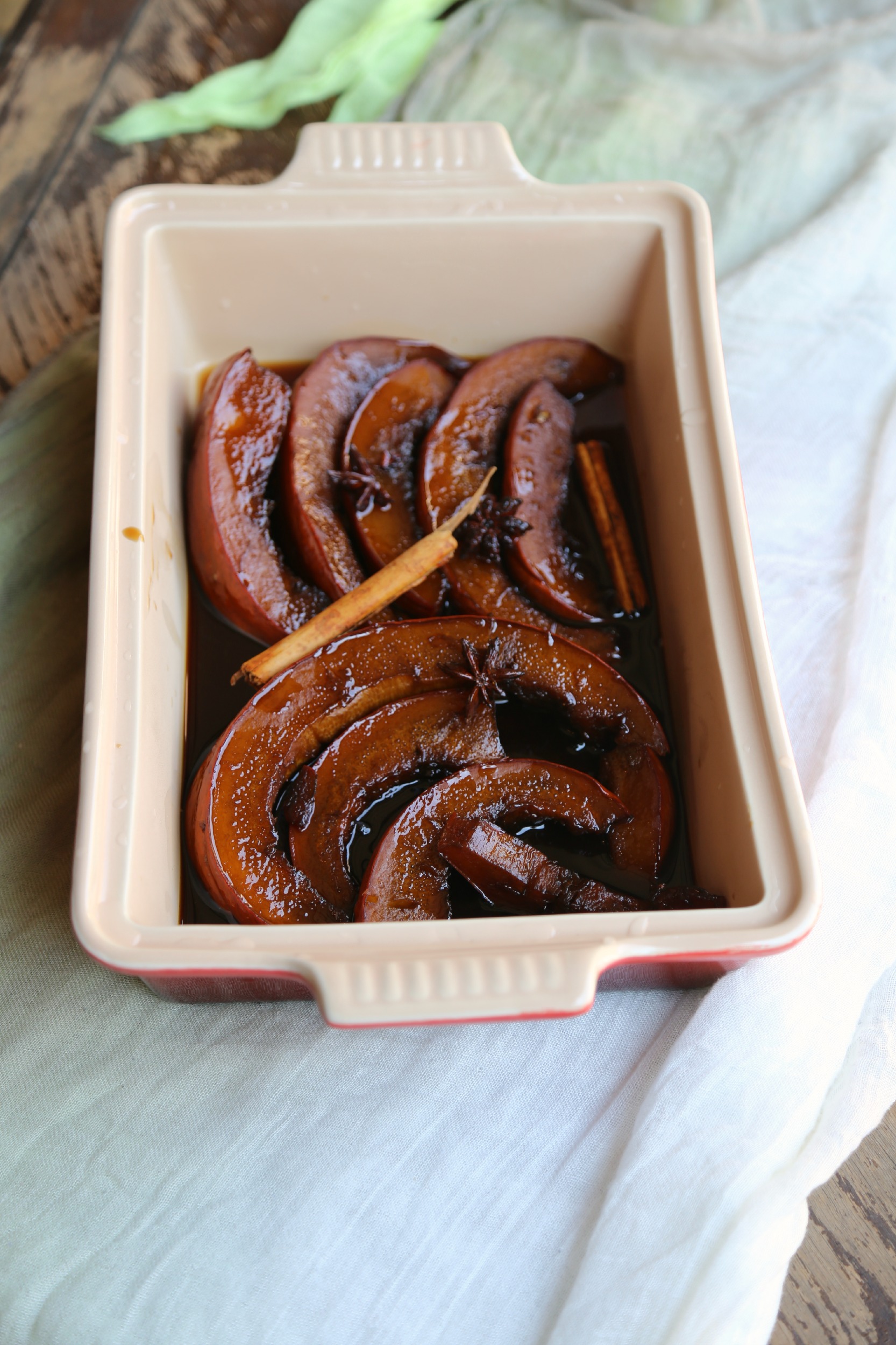 I keep my fridge stocked with cremas from Cacique and with their five varieties the possibilities are endless. Drizzled over tacos, made into sauces or whisked into dressings or dips for quesadillas and salads Cacique cremas are a major flavor component in my kitchen.  Now that my kids see how easy it is to make ice cream using Cacique crema I predict we will buying it much more to experiment with new ice cream combinations. For more exciting recipe featuring Cacique products head over to the the Cacique blog.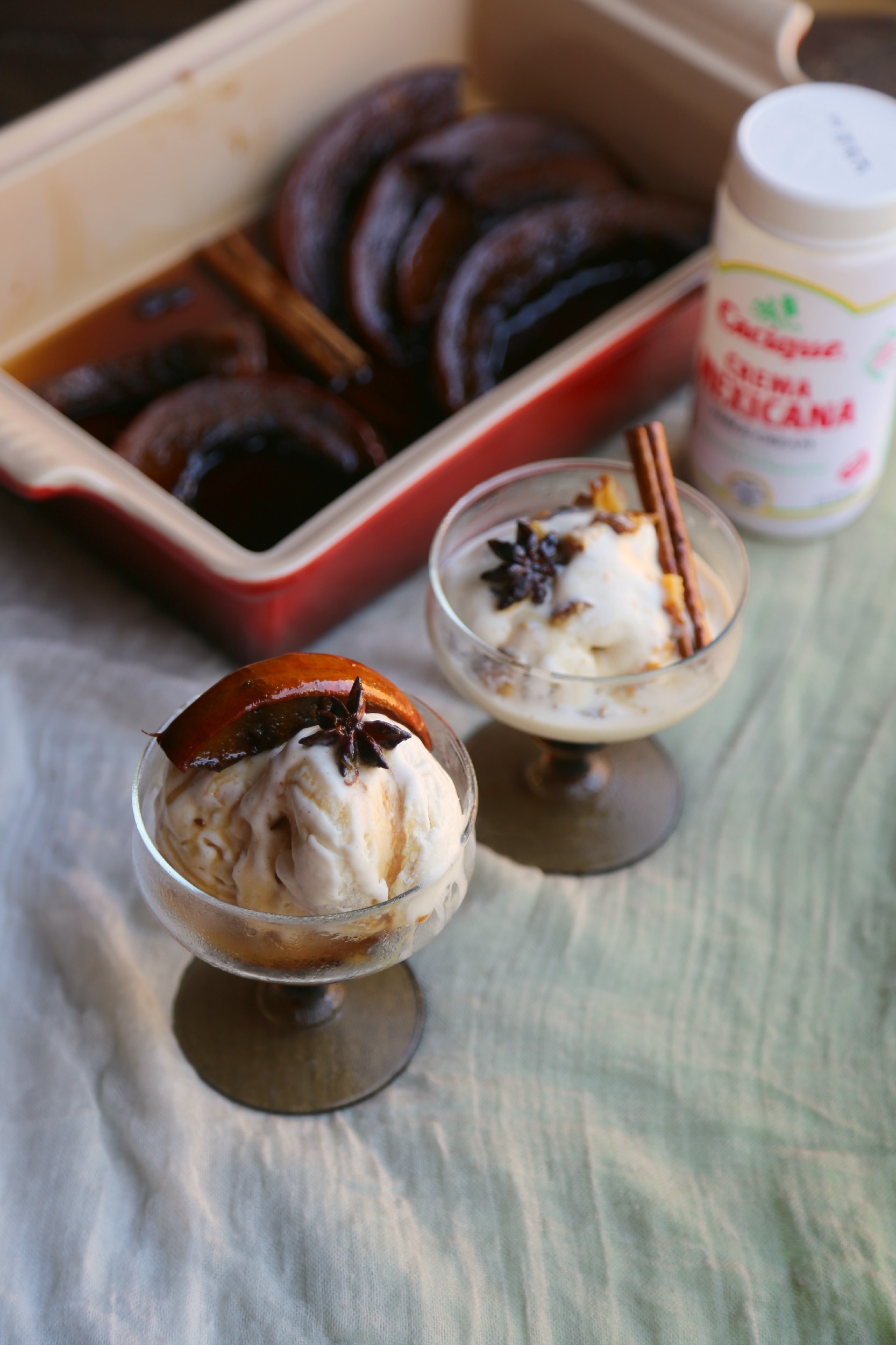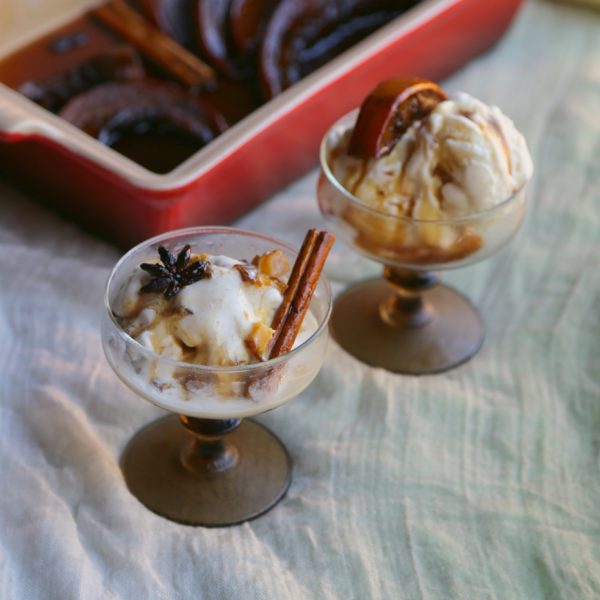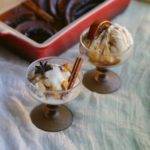 Calabaza en Tacha (Candied Pumpkin) Homemade Ice Cream
Ingredients
For Ice Cream:

1 1/2

cup

Cacique Crema Mexicana

1

cup

sweetened condensed milk

1

teaspoon

vanilla extract

For Calabaza en Tacha:

1

pumpkin

about 5lbs

2

lb

brown sugar

2

lb

piloncillo

1

cinnamon stick

2

anise star

10

cloves

½

gallon

water
Instructions
For Ice Cream: In a bowl whisk together Crema, sweetened condensed milk and vanilla extract until smooth. Pour mixture into a freezer safe container and freeze until firm, 8 hours or overnight. When ready to serve, mix in diced calabaza en tacha or add a slice of calabaza on the side and drizzle with caramel sauce from calabaza.

For calabaza en tacha: In a pot add the water, cloves, anise star, cinnamon stick, piloncillo. Bring to a boil, reduce heat; cook until liquid is reduced by half. Prepare the Pumpkin: Wash outer skin, cut in 6 to 8 pieces; remove seeds and cut into slices. Preheat oven to 325 degree. In a roasting pan bake pumpkin with caramel, for approximately 1hr until pumpkin is tender, you will need to baste every 15min. Serve warm with caramel.