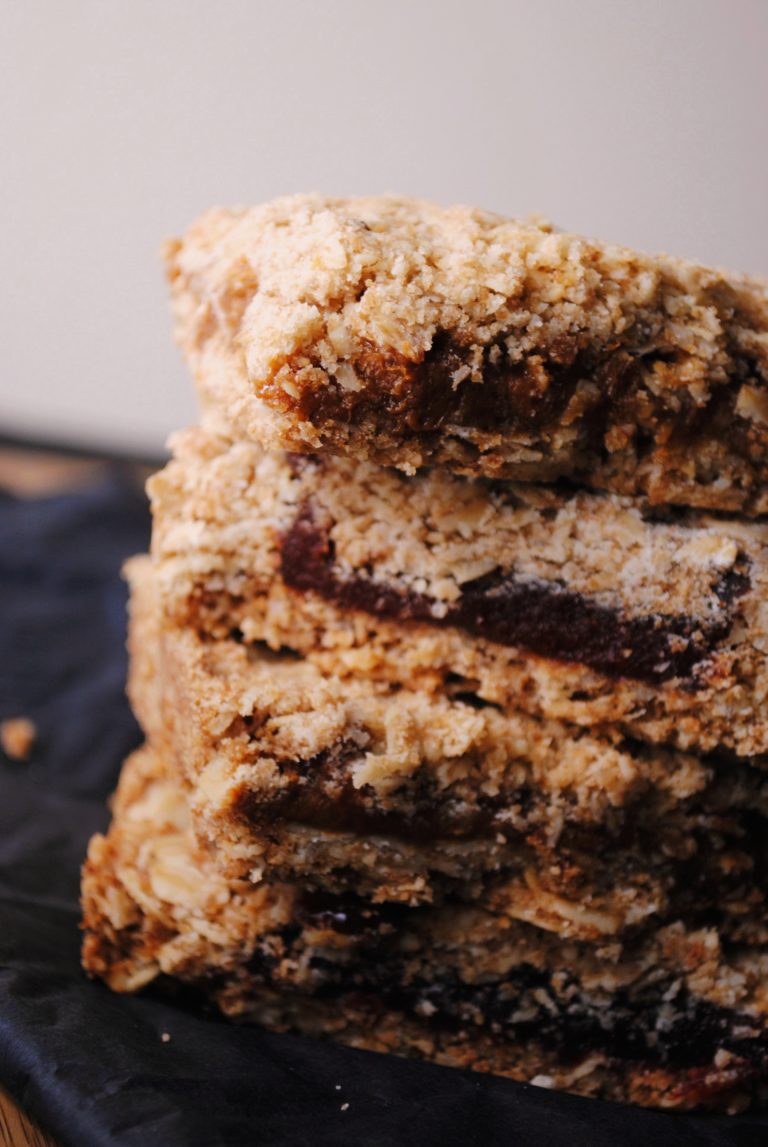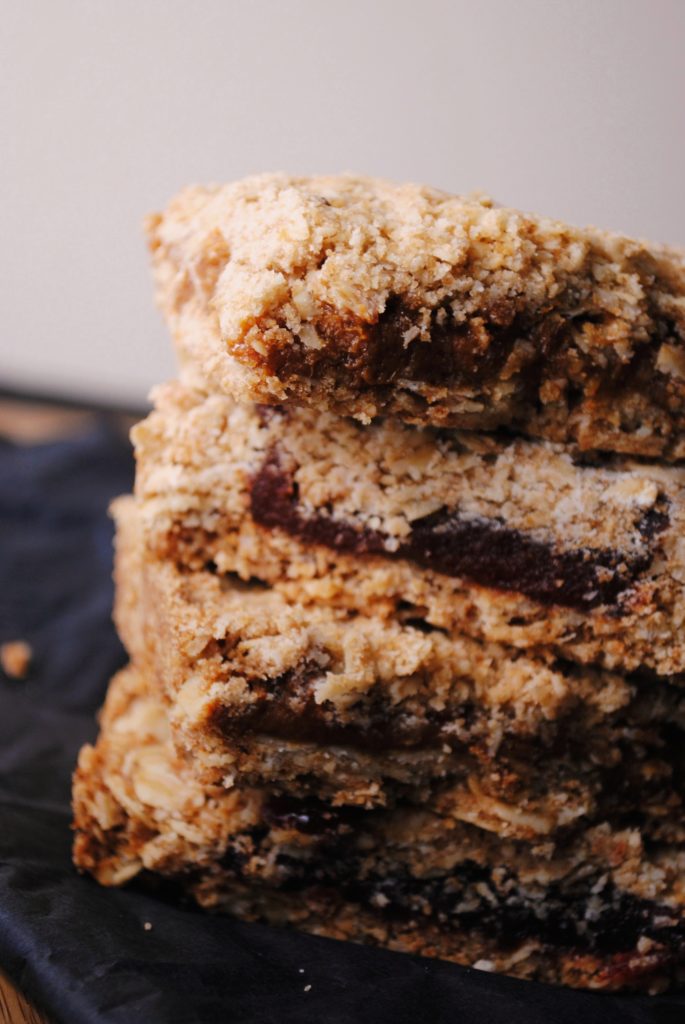 Papi (my dad) came for a visit last week.  It was a quick trip to bring this chica more cardboard boxes for our move.  Isn't he sweet?  It feels like I have been packing forever and we don't physically move until mid may, but dammit I'm ready to go home! Moving on. In our family everyone knows that if Papi is coming for a visit there must be a sweet treat baked for his drive home.  Papi loves homemade cookies, cake, cheesecake..etc.. really the man has the biggest sweet tooth.  I swear he is worse than the kids.
Off to the kitchen to bake.  I went for my trusty bars.  These bars lend themselves so well to any filling you choose.  Guava, tamarind, cajeta (drool), strawberry or blackberry the options are endless.  Today I went with dulce de leche.  I made three pans, two with dulce de leche and one of guava. Baked, cooled, sliced, wrapped and ready to go.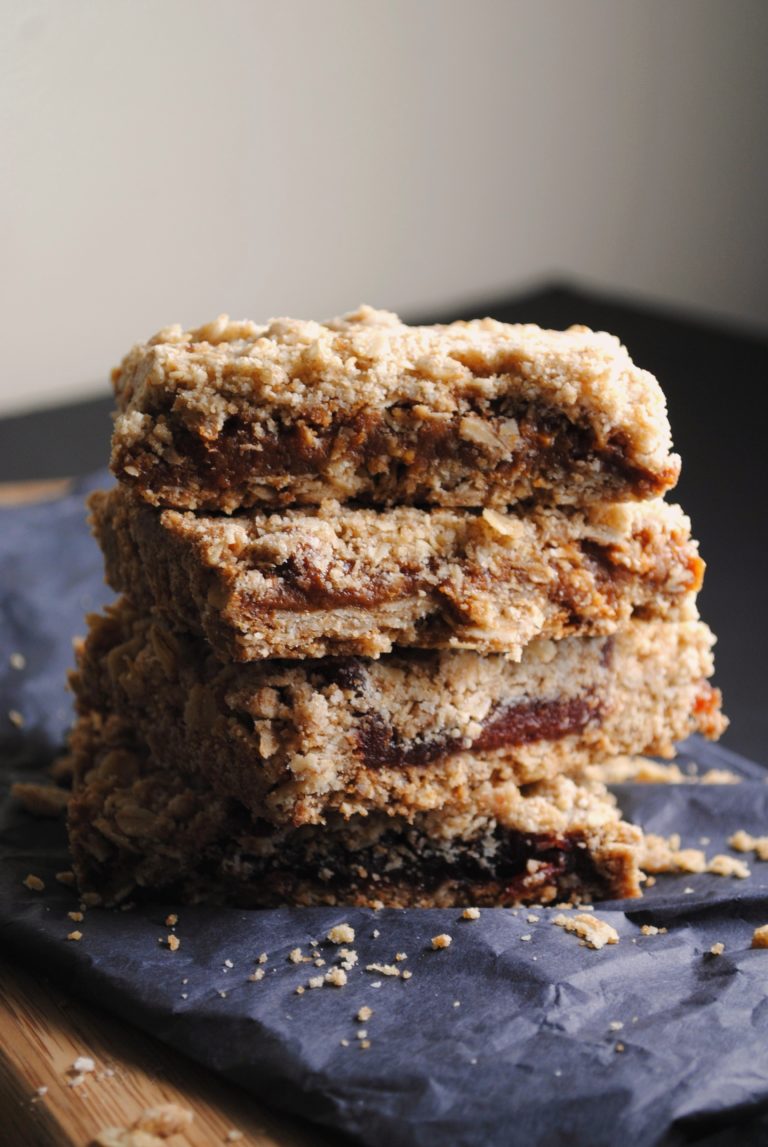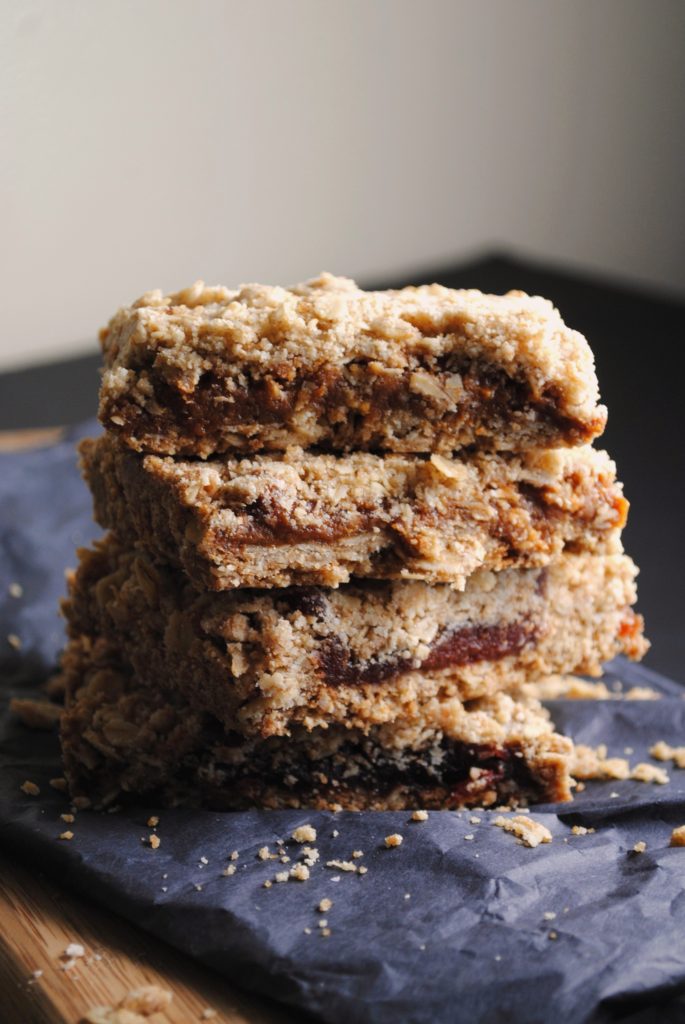 When I called my little sister later that night to ask if Papi had arrived home safely and if she had tried the dulce de leche bars, she said "No, I only tried guava, are you sure you packed dulce de leche bars?"
I guessed Papi liked them! Enjoy!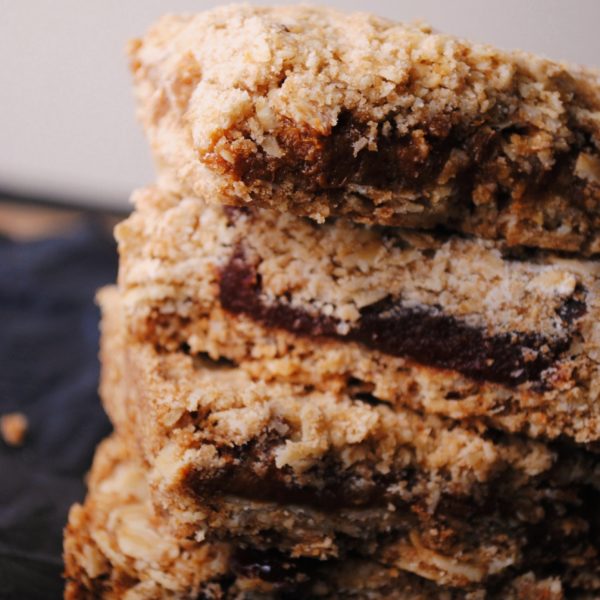 Dulce de Leche Bars
Ingredients
2

cups

all purpose flour

1

cup

light brown sugar

packed

½

teaspoon

baking soda

¼

teaspoon

salt

2

cups

rolled oats

1

cup

butter

at room temperature

Dulce de leche
Instructions
Preheat the oven to 350 degrees

Grease a 9×13 pan, set aside

Combine flour, brown sugar, baking soda, salt and rolled oats.

Add butter. With two knives cut butter into dry ingredients until mixture is crumbly.

Press half of the mixture into prepared pan. This is your crust.

By tablespoons dollop dulce de leche over crust.

Sprinkle the remaining mixture over the dulce de leche and press gently with hand or fork.

Bake for 35-40 minutes or until crust is lightly browned.

Allow to cool and cut into slices.