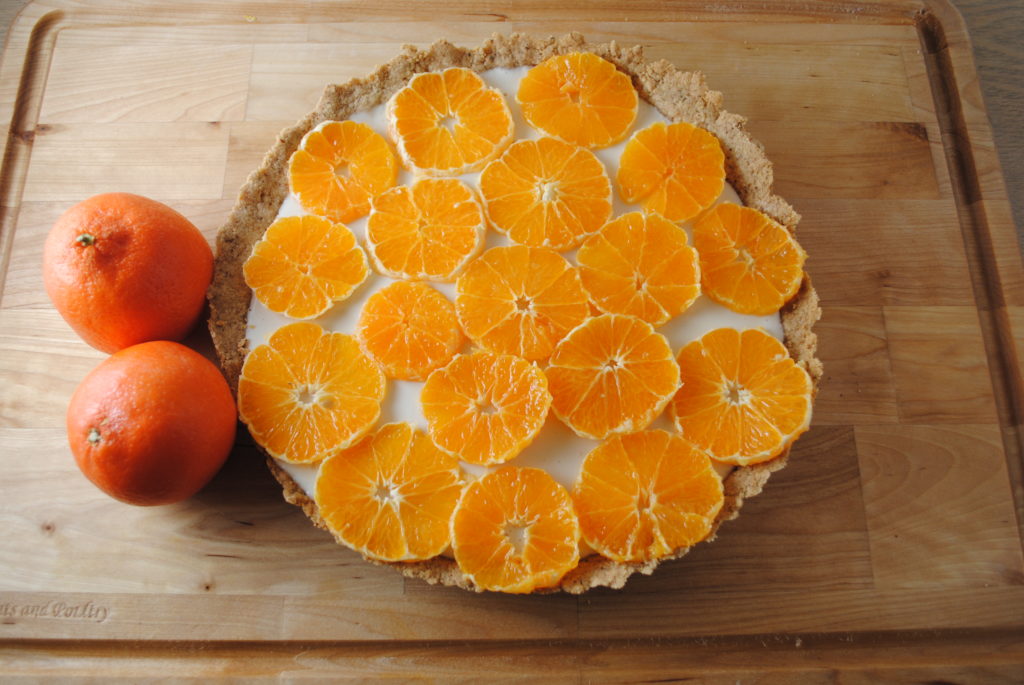 Hello Spring!!!
My Spring Inspirations…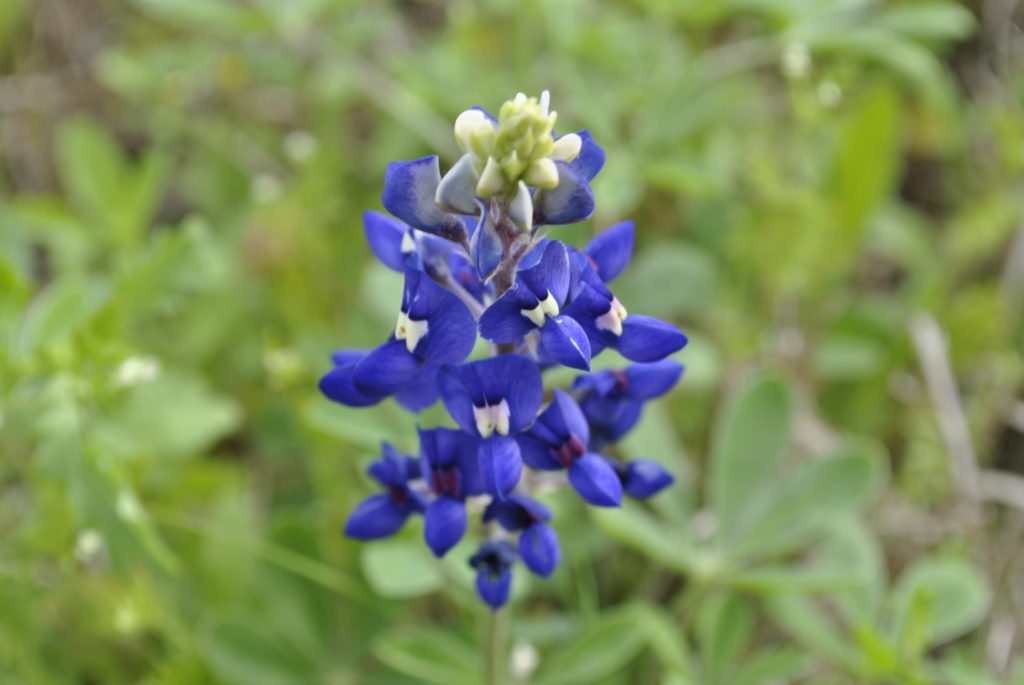 A Texas tradition was started by Lady Bird Johnson, after her return from Washington, D.C.as First Lady to President Lyndon Baines Johnson. Lady Bird persuaded the government of the State of Texas to seed bluebonnets and other wildflowers along the highways throughout the state. Every spring the flowers return as a legacy of the First Lady.
Bluebonnet
We recently made a quick trip to San Antonio- with Spring upon on us I was wishing and hoping I'd get  a chance to see my beloved state flower the Bluebonnet.   All of the sudden –out of nowhere Spring came and completely took my breath away.  I was so happy to see fields of bluebonnets that I quickly asked hubby to stop so we could take a few pics.  How wonderful mother nature is to give us such sweet gifts of such intense color every year….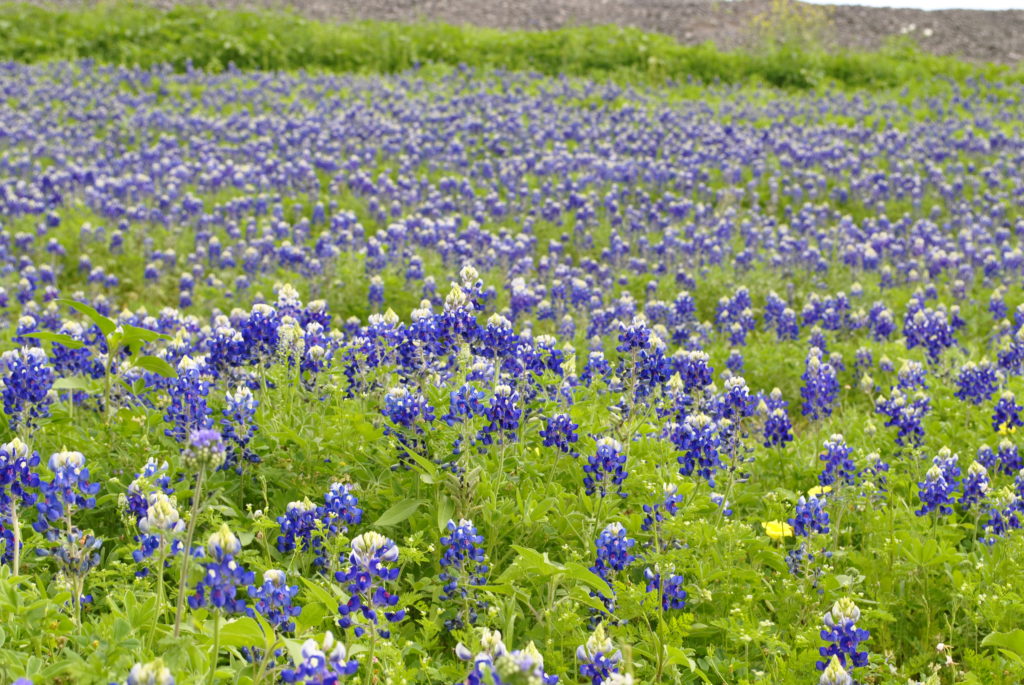 "It is a common myth that it is illegal to pick bluebonnets in Texas, possibly because the bluebonnet is Texas' state flower. In fact, it is perfectly legal to pick them. Part of the confusion may stem from illegal activity associated with the picking of the flower, such as parking along busy highways or trespassing on private property"  from wikipedia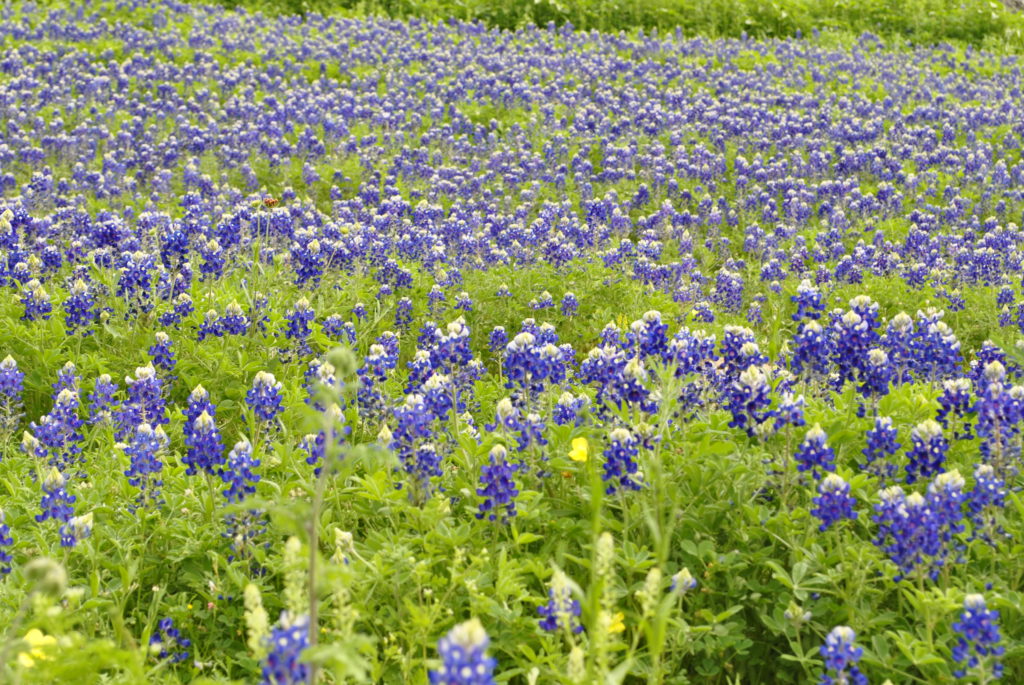 So Spring is here and I am super happy,  after seeing all those amazing bluebonnets-  combined with my joy to have my mom  visit for the weekend — I wanted to make a special treat to welcome Spring and my mom.
I give you a orange, yogurt tart.  A quick, simple rustic tart with no heavy baking required what could be more springy?? The crust has almonds, the filling is greek yogurt with half and half and for the topping simply fresh cut orange…divine.  Decorate as you wish, I chose to go with what I call earthy- or  homey- or mom just drove in finish already!! Enjoy!!  Have a wonderful weekend… see ya on Monday.
Enjoy!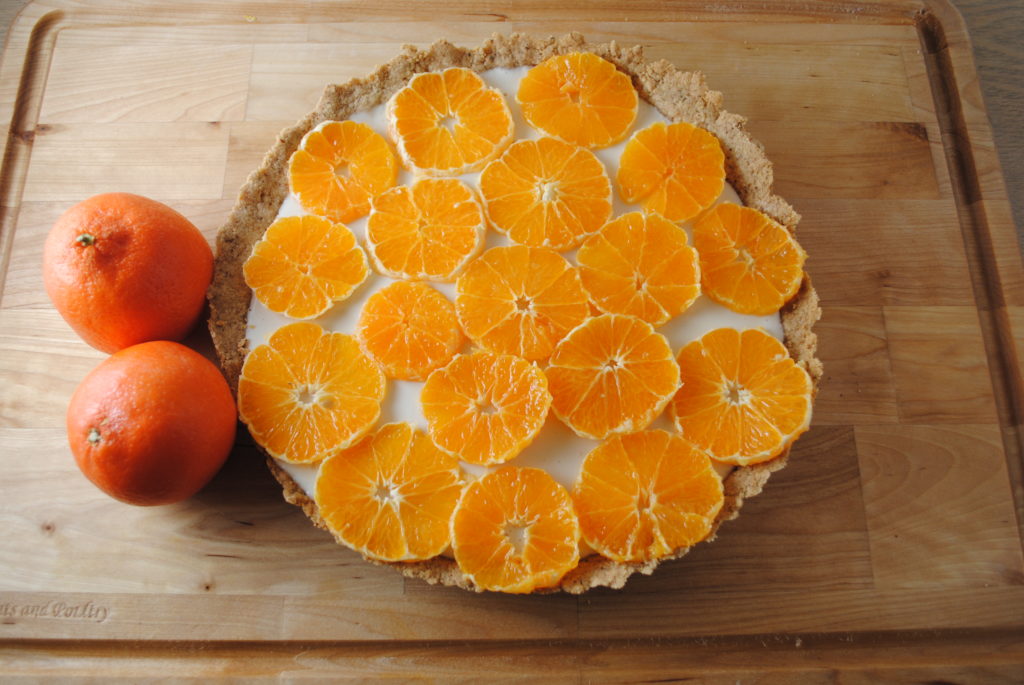 Fresh Orange and Yogurt Tart
Martha Stewart–made by Sarah Carey for Everyday Food
1/2 cup raw almonds
1/4 cup granulated sugar
coarse salt
1 cup all-purpose flour (spooned and leveled)
6 tbsp (3/4 stick) unsalted butter
2 tsp powdered gelatin (from 1/4 ounce packet)
1/2 cup half-and-half
1 1/2 cups plain greek yogurt (2percent)
1/4 cup packed light brown sugar
3 medium navel oranges
In a food processor, pulse almonds, granulated sugar, 1/2 tsp salt until  finely ground. Add flour; pulse to combine. Add butter and pulse until mixture is crumbly and holds together when squeezed. Press crumbs in bottom and up side of an 8-inch fluted tart pan with a removable bottom. Freeze 15 minutes (to store, cover and freeze, up to 1 month.)
Preheat oven to 350 degrees. Place tart pan on a rimmed baking sheet and bake until crust is golden brown and set, 30 to 35 minutes. Let cool on a wire rack 10 minutes, then remove tart ring and let cool completely.
In a small bowl, sprinkle gelatin over 2 tbsp cold water and let stand 5 minutes. In a small saucepan, warm half-and-half over medium heat. When it begins to steam, add gelatin mixture and stir until dissolved, about 1 minute. In a medium bowl, whisk together yogurt, brown sugar, and pinch of salt. Stir in warm half-and-half mixture into yogurt mixture. Pour filling into cooled tart shell and refrigerate until set, 2 hours (or up to 1 day).
With a sharp paring knife, slice off ends of oranges. Following curve of fruit, cut away peel, removing as much white pith as ossible. Slice oranges into 1/4 inch thick rounds and remove any seeds. Just before serving, arrange orange slices on top of tart.