Hibiscus Cooler
I think in terms of love Jamaica (hibiscus) is pretty close up there with poblanos, and cilantro and grapefruit and queso….
You get the picture.
I spend a lot of my day on the computer, whether blogging, writing recipes, editing pictures or answering emails.  And to keep my spirits high I keep a cheery drink next to me at all times.  On mornings it is most likely a steaming cup of coffee or a colorful smoothie.  Around noon if  I feel a bit sluggish another round of coffee either warm or iced and a purty,purty drink.
Aguas, teas or coolers they sit beside me brightening my mood, cheering me on as I get through my day.
Tall, shiny glasses of joy I call them.  Don't coolers just scream joy?
This cooler came together as I prepped lunch Jamaica leaves, cinnamon and star anise.  Add ice and top it off with sparkling water and presto, Joy!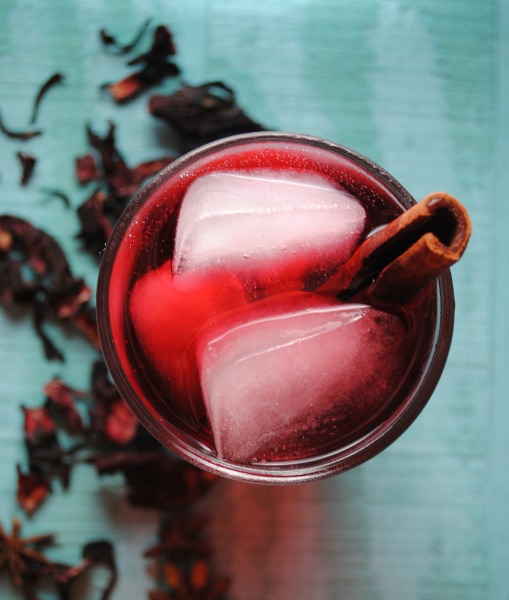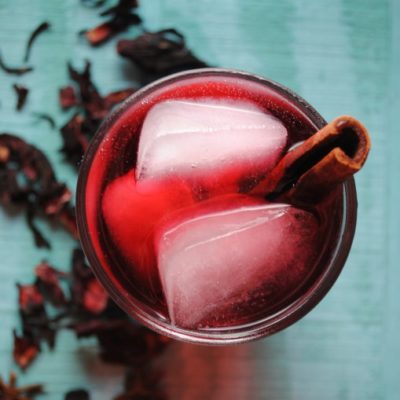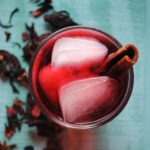 Hibiscus Cooler
Ingredients
½

cup

dried Jamaica

hibiscus flowers

3

cups

of water

1

cinnamon stick

2

star anise

Sugar or agave

Sparkling water
Instructions
In a medium saucepan add water, hibiscus flowers, cinnamon stick, and star anise.

Bring to a boil; remove from heat and let sit for 30 minutes.

Strain, add to a large pitcher; Sweeten to taste with sugar.

Serve chilled.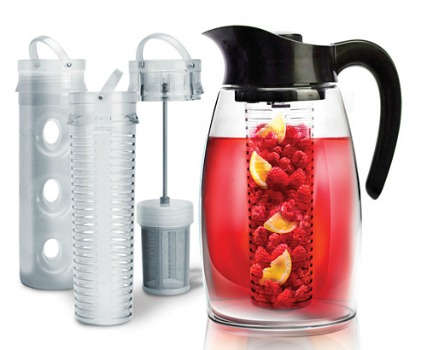 Being a food blogger has its perks.  From time to time I receive sweet packages in the mail.  This cooler was made in the
Primula Flavor it Brewer
.  I love it, plan to use it for my summer fiestas'!
Recipe~ Add the hibiscus, cinnamon stick and anise to the infuser, fill the pitcher with water attach infuser and store in fridge for 2 hours and your set. Season to taste with sugar and serve cold.
Sweet Life: This is a sponsored post.