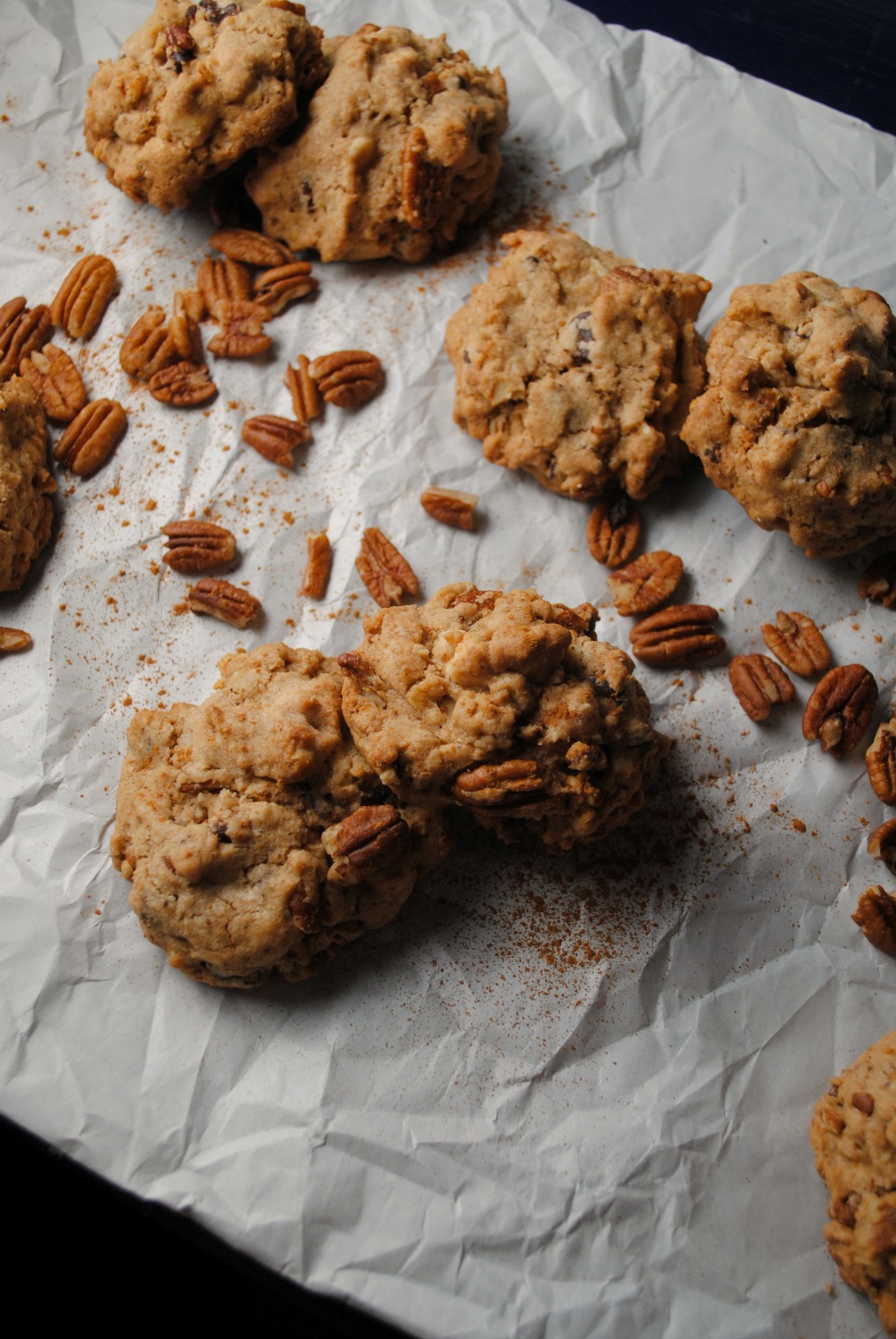 Caballero Cookies
I met Lisa Fain from Homesick Texan y'all!  I was fortunate to attend the first-ever conference, Byte of Texas hosted by Austin Food Blogger Alliance in Austin, Texas.  The two-day conference was held in the Bullock Texas State History museum focused on sharing the love of food by preserving and cultivating the food culture of Texas.  Local and National talent lead panels where they shared their passion or food, share their stories, offered tips and inspiration in food culture, seo, finding you voice, the business of blogging and how-to improve your photography.
I sat in on a few panels that where focused on improving your photography. Keynote speaker Melissa Skorpil shared her journey from the corporate office to full time professional photography, she is currently working with many local Austin restaurants and business. She shared tips on how to improve your photography, styling and editing your images. I also had the pleasure to hear Chris Perez from City Gram speak on how to step away from auto mode and leap into manual mode.  He also snapped a few pictures and demonstrated how to set our camera to reflect a better image with changes in light indoor and outdoors.  Rachelle King shared how to trademark your blog, track you expenses and set up a LLC in the business of blogging panel.  The day ended with A conversation with The Homesick Texan, Lisa Fain.  Lisa spoke of her love of Texas cuisine, friendships she made on her blog journey, her new cookbook and how she manages her widely successful blog.
The following day is a panel Janine Donofrio advised us how to make keywords that define your style. Once you have your keywords focused on creating that style in you blog by adding props, background and styling your pictures encompassing those keywords – love! Following her panel leading historians presented Writing Texas Food Culture with Amy Evans, Rachel Laudan and Toni Tipton Martin. This is the panel I was looking forward to which focused on how to properly include historical background to your blog posts, how to interview for a historical story and where to find resources or historical background for a future story. Overall the conference was amazing, big thanks to Imperial Sugar for sponsoring me.
My mom (mami) has been making cowboy cookies for as long as I can remember, never one to be stingy she would spend the day bake batch after batch.  Once cooled she would carefully place the cookies in large cookie jars, she had quite the collection and she would also fill a few tins to share with neighbors, friends and family.  The kitchen table was brimming with jar, after jar of cowboy cookies.  When I saw Caballero Cookies in Lisa's new book with a Tex-Mex rift I knew I had to make them and share them with mami, she loved them! Thanks Lisa,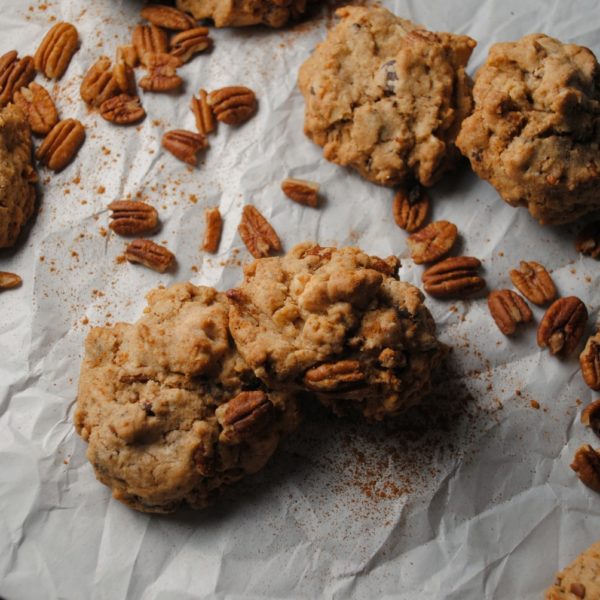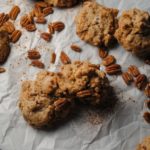 Homesick Texan's Caballero Cookies
Ingredients
6

tablespoons

unsalted butter

room temperature

1/4

cup

sugar

recommend Imperial Sugar

1/2

cup

brown sugar

packed, recommend Imperial Sugar

1

egg

beaten

1

teaspoon

vanilla sugar

3/4

cup

all-purpose flour

3/4

teaspoon

baking powder

3/4

teaspoon

baking soda

1

teaspoon

ground cinnamon

1

teaspoon

espresso powder or 1 teaspoon finely ground coffee beans

1/4

teaspoon

kosher salt

1

pinch

cayenne pepper

1/2

cup

rolled oats

not instant

1/2

cup

semi-sweet chocolate chips

1/2

cup

white chocolate chips

1/2

cup

roasted pecans

chopped
Instructions
Preheat oven to 350 degrees F. Lightly grease two baking sheets, or line them with parchment paper.

Cream together the butter, granulated sugar, and brown sugar until smooth. Add the egg and vanilla and beat until creamy.

Whisk together the flour, baking powder, soda, cinnamon, ground coffee, salt and cayenne. Add the dry mixture to the liquid mixture. Stir until well combined. Stir in the oats, both chocolates, and the pecans.

Working in batches, form the dough into walnut-size balls (if the dough is too soft, you can place it in the refrigerator for 10 minutes), then place the dough balls 2 inches apart on the prepared baking sheets. Bake, one sheet at a time, for 11 - 14 minutes, or until flattened, lightly browned and set. Cool on the sheet for 5 minutes; then transfer to a wire rack to continue cooling. Repeat for the remaining cookie dough.
Recipe Notes
recipe from The Homesick Texan's Family Table