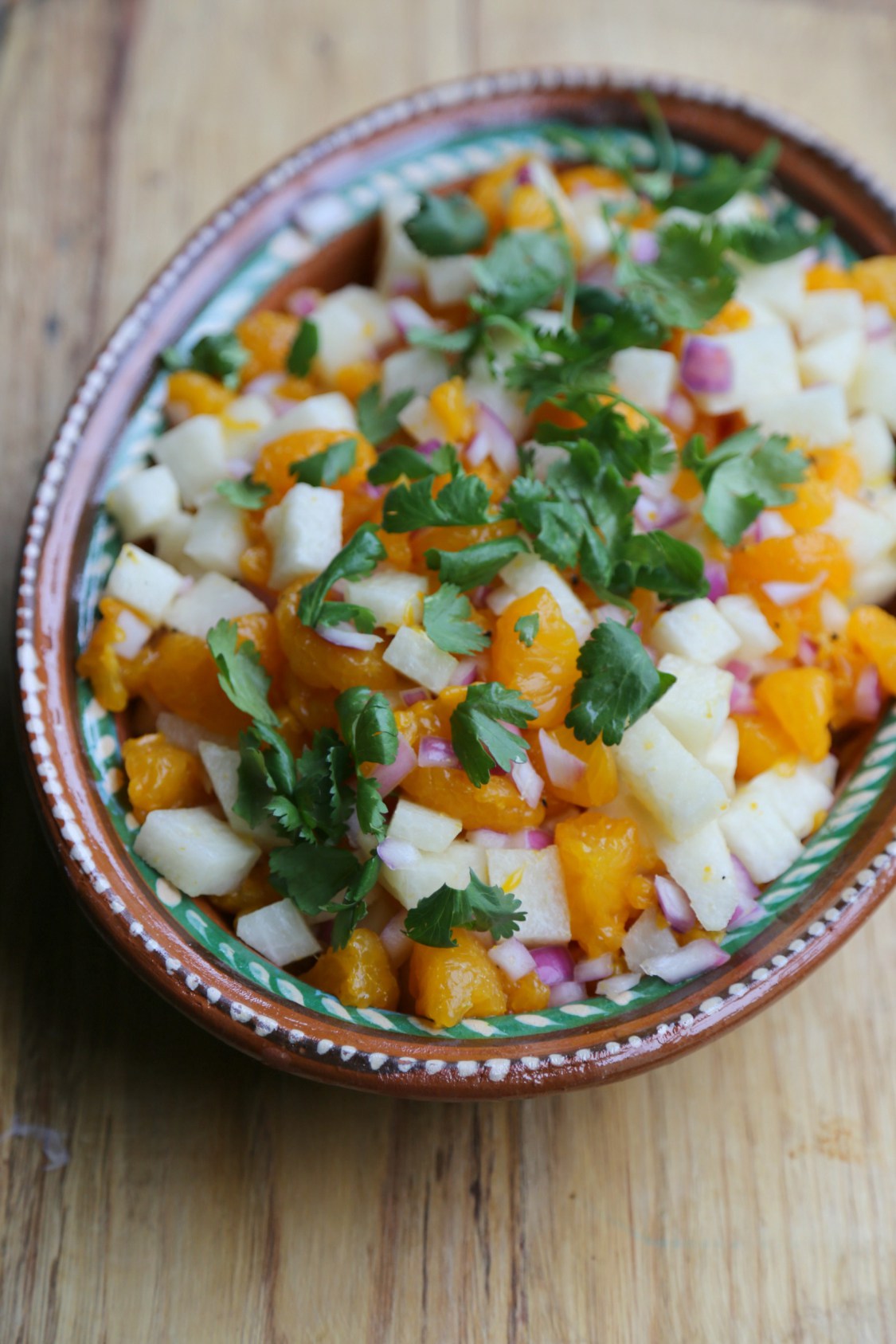 Delicious Jicama-Orange Salad
The culture and food here in South Texas have been a huge influence in my life and even inspired this blog, Sweet Life. Over the years, I've shared recipes with you that remind me of my childhood here in South Texas and growing up in a Mexican home filled with love and plenty of delicious food. I am extremely grateful to celebrate the amazing food culture that exists here, with so many unique and wonderful flavors and ingredients available to explore.
Today, as part of Hispanic Heritage Month, I want to share one of my favorite childhood ingredients. Jicama is a delicious, and mildly sweet root vegetable that has a flavor and texture similar to that of an apple or pear. It is so, so good and a great versatile ingredient that's super easy to prepare. It's also a refreshing addition to your Summer dishes or in your favorite crisp favorite Fall recipes.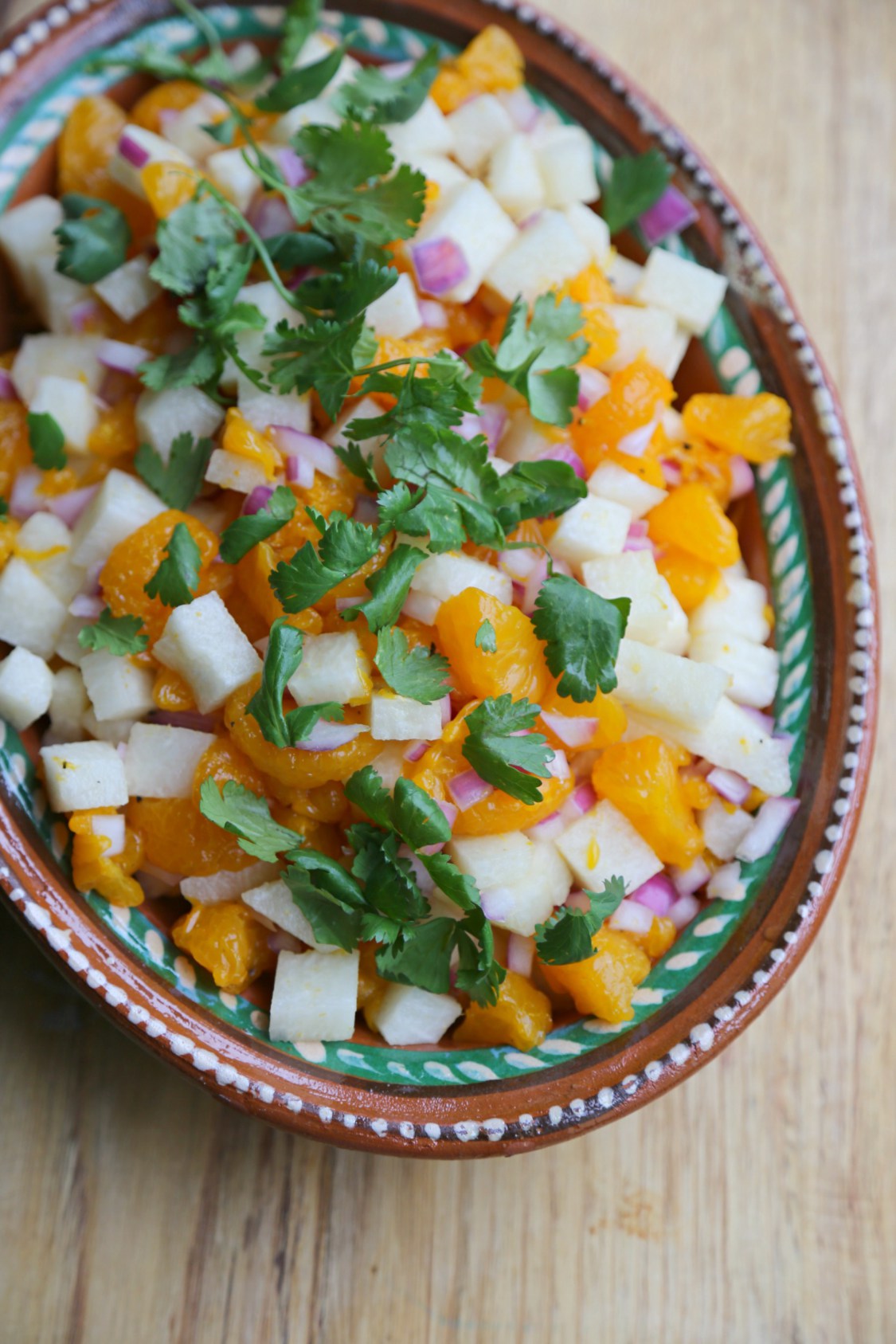 Jicama-Orange Salad Recipe
Today's Jicama-Orange Salad has become a family favorite.  It's crunchy, sweet and colorful, and can be served with chicken, fajitas or shrimp. Chock full of diced jicama, orange segments, crispy red onion, cilantro and a fresh lime dressing, this salad is not only stunning, but flavorful and addicting. You have been warned…lol!
The main star of this salad is the jicama (pronounced HICK-ah-mah), which is a white, starchy vegetable that is a wonderful addition to salads and slaws. Have you tried it?  I'm sure you'll love it once you do.
To prepare jicama, you simply peel off the rough exterior to reveal a firm, crisp root vegetable with the flavor profile of a mix between a pear and apple.  Jicama is delicious!
Growing up we used to eat it as a snack with lime juice and chile.  So, so good!  Mami would often dice it up and add it to salads along with pineapple, carrots and pepitas.  More on that delicious salad recipe soon! I hope you enjoy this wonderful summer salad and I can't wait to see what recipes you add jicama to.
Enjoy!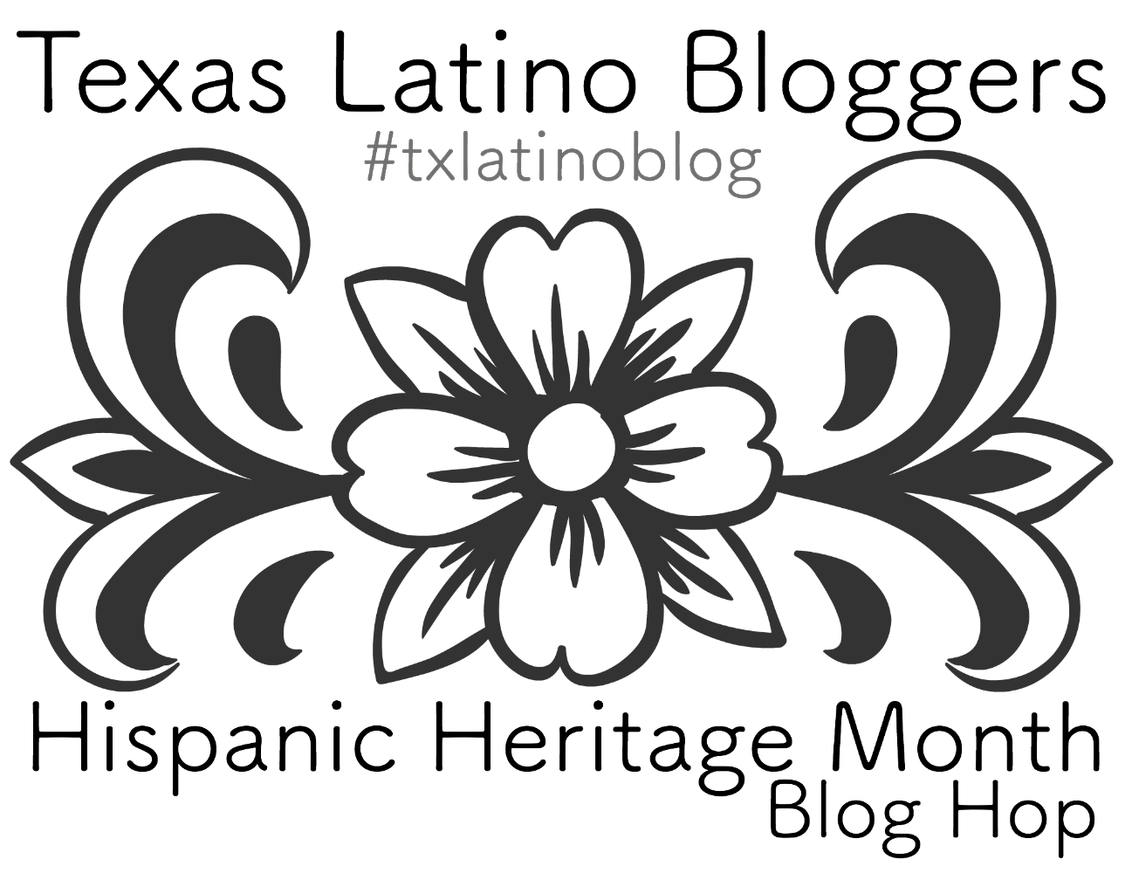 Celebrate Hispanic Heritage Month 2016 with the Texas Latino Bloggers Blog Hop #TXLatinoBlog
Hispanic Heritage Month is about celebrating who we are and where we come from. The beautiful thing about the Texas Hispanic/Latino community is that we are all different but the same. Let's celebrate what brings us together and appreciate what makes us unique.
For the next three weeks, we invite you to visit one of our blogs for an original piece from each blogger. Each participating blogger will share his or her own story, struggle, announcement, recipe or whatever about Hispanic Heritage Month. We are covering everything – food and drinks, parenting our kids, immigration and of course, culture. The Nueva Latina is even taking a trip to México on 16 de septiembre and will tell us all about it!
See you all month long!
Find us on Twitter at @TXLatinoBlog and on Instagram at @TXLatinoBlog
[amd-zlrecipe-recipe:576]