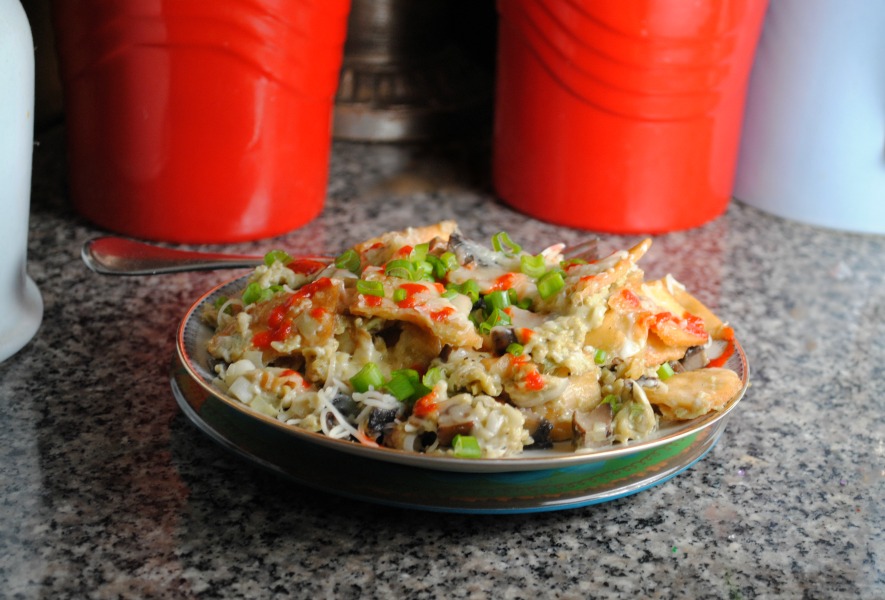 Mushroom & Leek Migas
Migas…they are messy, cheesy, and eggy, loaded with flavor and served piled high on a warm plate with a side of salsa.
Migas are a South Texas obsession, featured in every eatery from up-scale to road side stand.
Migas have become a staple in Texas cuisine AND the variations are endless.  From the popular migas con nopales served in McAllen, Texas to the migas con chicharron en salsa verde in Robstown to migas piled over slabs of smoky brisket in San Antonio –Everyone loves Migas.
My personal favorite are the ones papi used to make for us and still does when we head over for breakfast.   He dices his corn tortillas really, really small and allows them crisp up just shy of burning, fresh onion, tomato and a few serranos with 12 eggs and we are ready to eat.   He loads them up in plates and serves with a scoop of fresh refried beans ~ heaven, pure comfort food.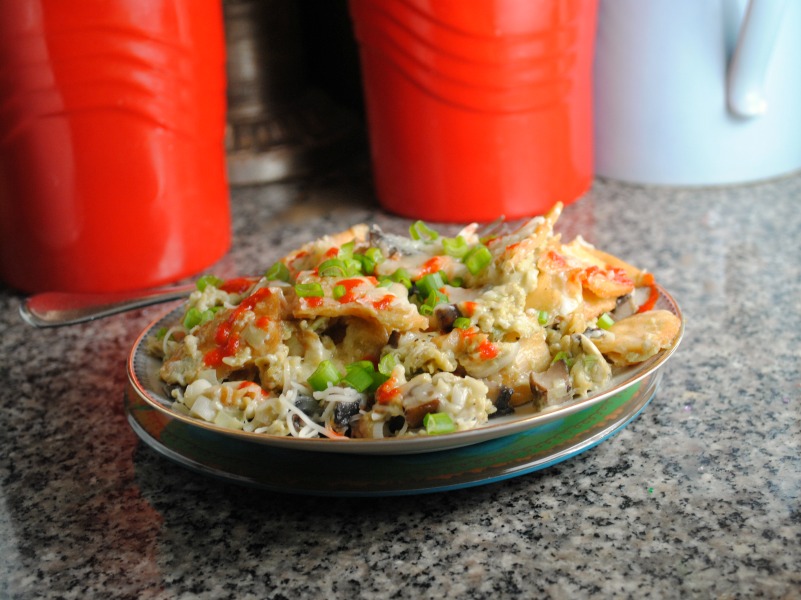 Today we are mixing it up in the kitchen by showcasing Migas from the new Cookbook New Southwest.  These migas have a Southwest twist, so good!
Meagan Micozzi is the talented gal behind the Scarletta Bakes blog and is now happy to share with us her first cookbook, How exciting! Alongside the ever fabulous girlichef I along with a group of talented bloggers with showcase a few recipes in this new cookbook. A three-part feature that is sure to get you excited, make you hungry and have you running or at least heading to your computer to order this Cookbook.
Hungry yet? Stick around people it's going to get good.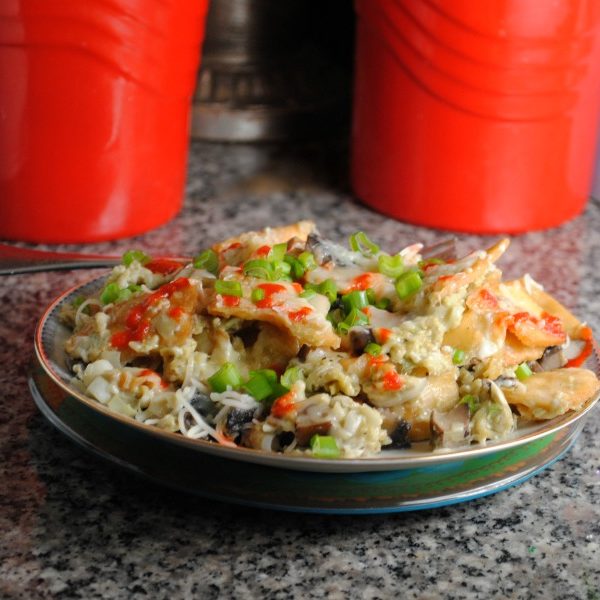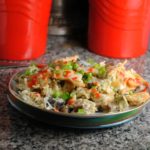 Mushroom & Leek Migas
Ingredients
4

5-inch corn tortillas

1-1/4

cups

vegetable oil

divided

10

large eggs

Salt to taste

Freshly ground black pepper to taste

1/4

cup

heavy cream

8

ounces

baby bella

crimini mushrooms, brushed clean, sliced (approximately 2-1/2 cups)

1

leek

chopped (I used 1/2 leek, 1/2 green onions)

2

tablespoons

minced fresh garlic

1

cup

shredded Manchego cheese
Instructions
To prepare the corn strips, cut the tortillas in half and then slice them into thin strips (1/2-inch to 3/4-inch wide).

Heat 1 cup of the vegetable oil in a large, heavy-bottomed saute pan over medium-high heat. Working in batches, fry the tortilla strips for 1 to 2 minutes, flipping the pieces as they fry and removing the crispy, browned strips to a paper towel-lined baking sheet to drain and cool.

Whisk the eggs and heavy cream together in a large bowl and season liberally with salt and pepper. Set aside.

Rinse out the pan used for the tortilla strips and warm the remaining 1/4 cup oil over medium heat. Saute the mushroom slices for approximately 3 minutes or until tender and fragrant. Add the leek and saute for an additional 2 minutes.

Add the garlic and saute for 1 more minute. Pour in the egg mixture and cook, stirring constantly in a circular motion until eggs begin to solidify. Just as the eggs are beginning to solidify, stir in the fried tortilla strips. Continue cooking, stirring frequently, until eggs are light, fluffy, and cooked through.

Remove from the heat, top with the cheese, and serve immediately.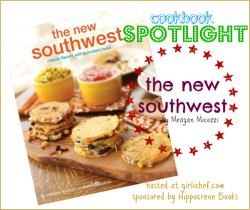 This post is part of The New Southwest Cookbook Spotlight sponsored by Hippocrene and hosted at girlichef.