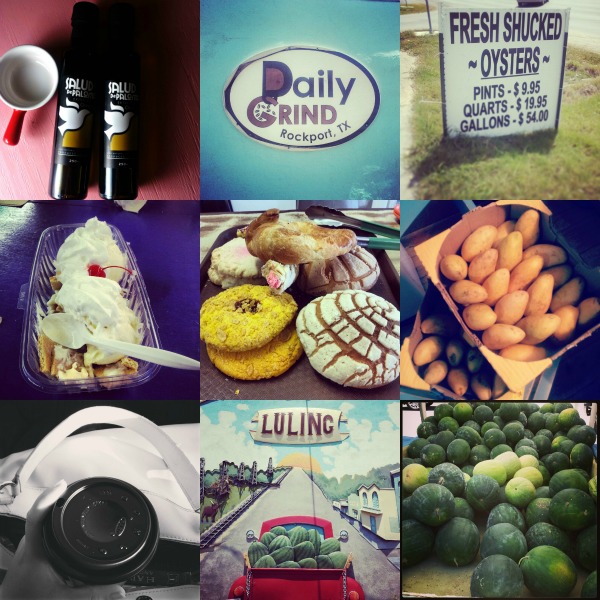 My Week In pictures:
I've been in the kitchen creating new recipes for this Texas based Olive oil.
We often drive to Rockport, grab a cup of coffee and stock up on fresh oysters.
Happy to have found a great new ice cream shop in Port Aransas – key lime split- yum!
Sundays call for pan dulce
Hubby came home with two boxes of mangos – it took me half a day to peel, chop and store in freezer bags.
This summer we plan to take a few road trips, first stop Luling, Texas
Welcome to Luling, Texas for the Watermelon Festival!
W wwwwww atermelons, everywhere – I picked up a few yellow fleshed watermelons – look for new recipes soon!
Sweet Life Disclosure: As a participant in the Verizon Wireless Ambassador program, I have been provided with a wireless device and three months of service in exchange for my honest opinions. All pictures take with the Verizon Blackberry. All opinions are 100% my own.