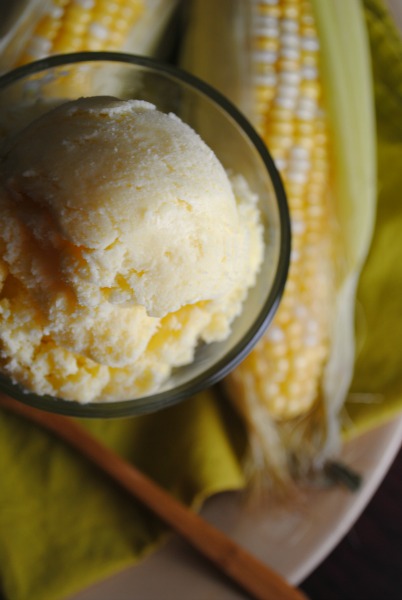 Sweet Corn Ice Cream
My husband grew up surround by corn.  They lived on a farm where his dad worked the land, cared for the crops and was in charge of planting the new crop every season.  During corn season they enjoyed corn at every meal; roasted corn, creamed corn or corn bread. His mom would walk out their back door pick corn fresh off the field for their meals.
Sweet Texas Corn    
Last week we drove past where his old house was located. Gone was the home he grew up in. It had been knocked down replaced with more crops in the attempts to keep producing at the same rate as the bigger farms.  I glanced over to see the expression on his face, not knowing really what to say.
I would be devastated if my childhood was suddenly gone. 
"I'm sorry,"
"Sorry, why?"
"Your home it's gone"
"The land is here, the fields are here and the corn still grows every season, this is the land my dad worked,"
Sweet Texas Corn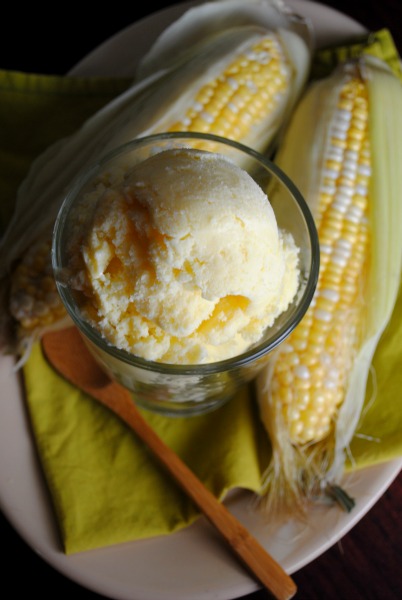 This sweet corn ice cream taste of summer.
Childhood summers spent growing up on a farm.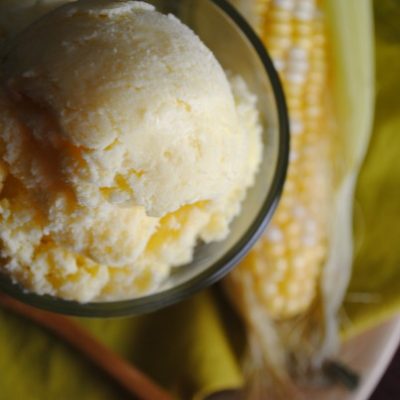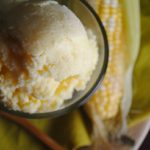 Sweet Corn Ice Cream
Ingredients
4

ears shucked corn

3

cups

2% reduced-fat milk

divided

3/4

cup

sugar

1/4

teaspoon

salt

1

cup

half-and-half

6

large egg yolks
Instructions
Cut kernels from ears of corn; set cobs aside. Combine kernels and 1 cup milk in a blender; process until smooth. Combine corn mixture, remaining 2 cups milk, sugar, and salt in a medium, heavy saucepan. Cut cobs into thirds; add cobs to pan. Heat corn mixture over medium heat to 180° or until tiny bubbles form around edge (do not boil). Remove from heat; let stand 1 hour. Discard cobs.

Return pan to medium heat; heat to 180°. Combine half-and-half and egg yolks in a medium bowl, stirring with a whisk. Gradually add half of hot milk mixture to egg mixture, stirring constantly with a whisk. Pour egg yolk mixture into pan with remaining milk mixture; cook over medium heat 2 minutes or until a thermometer registers 160°, stirring constantly. Pour mixture through a fine sieve over a bowl, pressing lightly with a wooden spoon; discard solids. Place bowl in a large ice-filled bowl. Cool completely, stirring occasionally. Pour mixture into the freezer can of an ice-cream freezer; freeze according to manufacturer's instructions. Spoon ice cream into a freezer-safe container. Freeze 1 hour or until firm.
Recipe Notes
recipe from Cooking Light