Disclosure: This is a sponsored post with Sweet Life and ZOKU. All opinions expressed here are 100% mine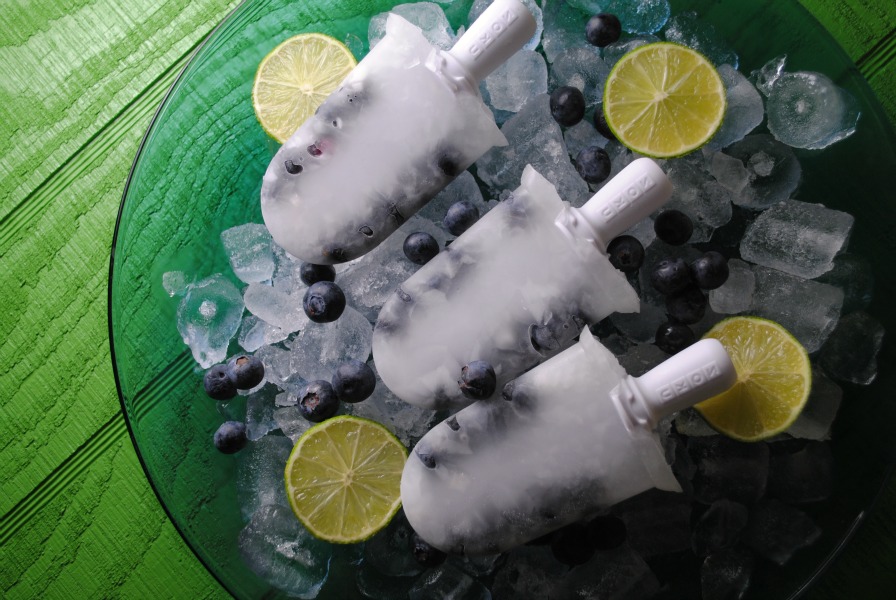 Coconut Blueberry Pops
Mi carnio is currently addicted to Coconut water. He buys them by the dozen, stashes them in the fridge and enjoys them in the evening with sunflower seeds. He makes sure to express his love for them with each can he drinks, as if I have never tried coconut water.. c'mon dude get with the program.
I tell him he's arrived a little late to the agua de coco party I've been enjoying cold glasses of it since childhood. Poor guy his childhood was spent on a ranch in South Texas, this life left little time to travel into Mexico, so he never had the chance to enjoy the sweet flavors of a Summer in Mexico.
So I let him enjoy his coconut water and steal a bit to make pops!!
I recently had the chance to try out the Zoku Quick Pop Maker and MAN was it fun!  A fresh, frozen pop in my hand in less than 10 minutes (be sure to chill your juice for faster freeze time).  A paleta lover's drem come true.
And guess what?
Well, my friend Heather from Girlichef and I have teamed up with Zoku to give one away. Because you deserve a little taste of a Summer in Mexico and darn it's looking like this summer is going to a hot one, so let's cool off with POPS!!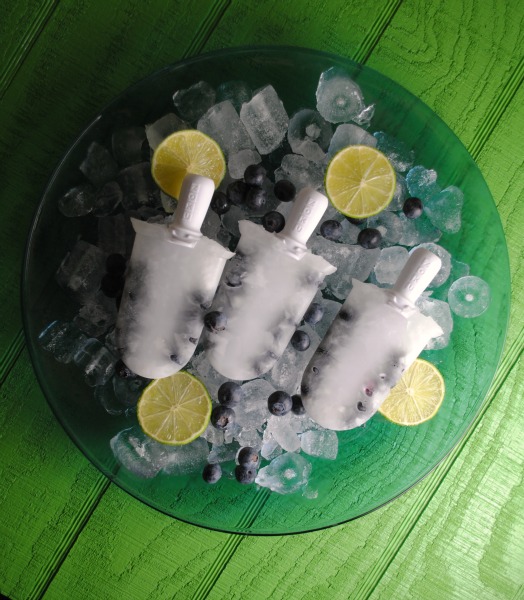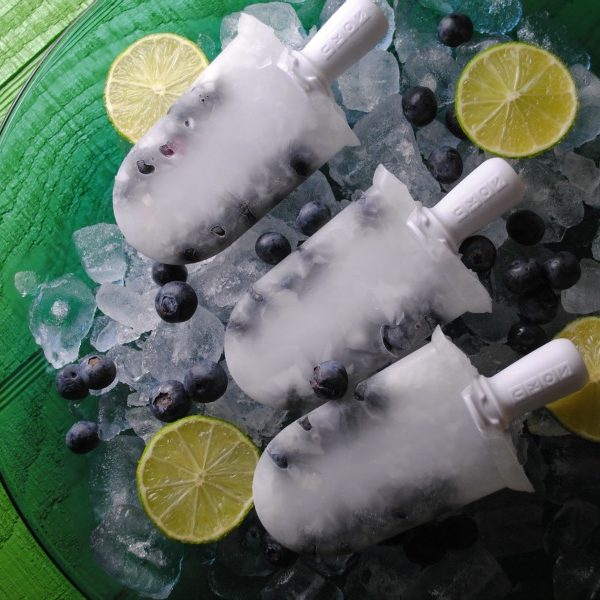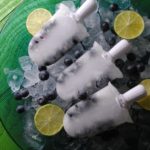 Coconut Blueberry Pops
Ingredients
2

cups

coconut water

Juice of 1 lime

2

tablespoons

agave

optional

1

cup

fresh blueberries

Combine coconut water

lime juice and agave; whisk to dissolve agave. Chill.
Instructions
If using Zoku:

Remove Zoku Quick Pop Maker from the freezer. Insert sticks and place desired blueberries in mold (about 4 on each side) pour the chilled juice base into each cavity until you reach the fill line. Let freeze completely and remove the pops with the Super Tool. Repeat with remaining juice.

If using a paleta mold:

Pour fresh juice into your paleta mold, add blueberries and freeze for about 1 hour. Insert Popsicle sticks and freeze until solid, about 3 hours. To release paletas run your mold under warm water.
So, what is YOUR favorite type of ice pop, popsicle, and/or paleta – and how badly would you like to have one in your hand in less than 10 minutes!? The awesome team at ZOKU is providing TWO of their Quick Pop Makers, one each for my friend Heather of Girlichef and myself to give away! How awesome is that?
In honor of the Summer of the Popsicle, we are holding our giveaways together…and you have all sorts of chances to win. Simply complete as many of the entry steps as you wish in the rafflecopter form below (it's the same one on both of our sites). Best of luck!