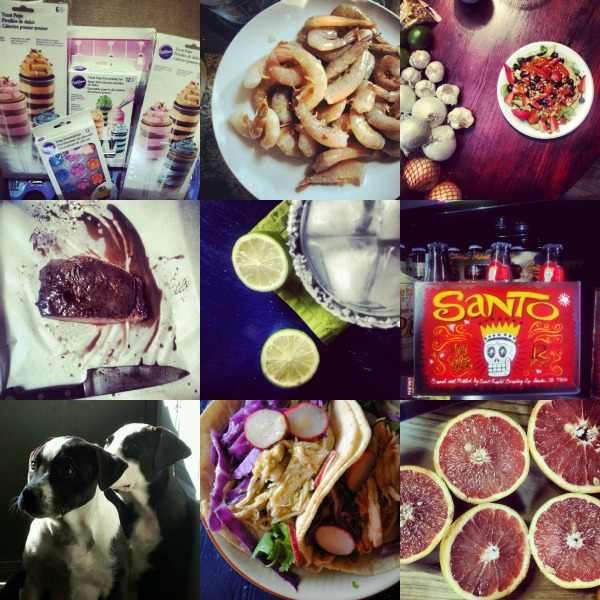 My Week in Pictures
I've been having a blast making Wilton Cake pops.
My youngest is addicted to shrimp, so she insists they make an appearance once a week.
The girls' latest salad creation – it was yummy!
Blueberry glaze – still tweaking.
Lime margaritas on a Friday night.
Local Texas Beer
I've got puppy love; the newest addition to our family- 2 puppies.
Crock pot chicken for taco night.
Aguas, Aguas, Aguas
Sweet Life Disclosure: As a participant in the Verizon Wireless Ambassador program, I have been provided with a wireless device and three months of service in exchange for my honest opinions. All pictures take with the Verizon Blackberry. All opinions are 100% my own.