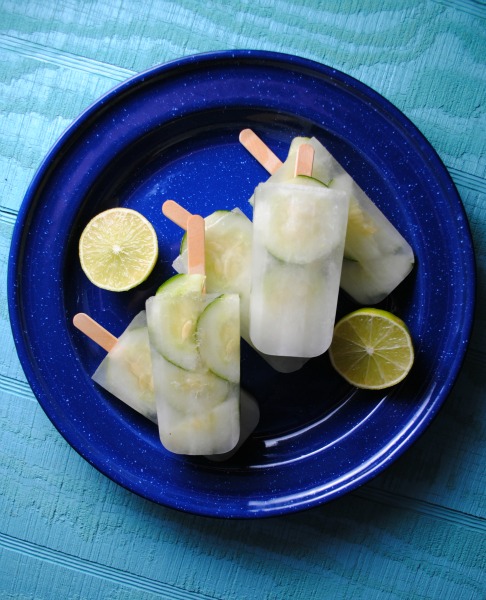 Paletas de Pepino y Limón con Chile
A favorite childhood summer snack a plate of sliced cold cucumbers drizzled with lime and finished off with heavy dousing of chile.  I used to eat cup after cup when we visited my grandmother in Mexico. Thankfully my mom would recreate this yummy treat for us in the summer.
After spending the day bike riding this was the only way to beat the summer heat. My mom would place the cucumbers in the fridge overnight and slice just before serving.  Crisp thick slices of cumber soaked in sour lime juice. 
Ohh so delish!  Add chile to really make those slices pop!
My kids have grown up snacking on this summer treat and thought it would be fun to transform this snack into a paleta~
These kids. Love them!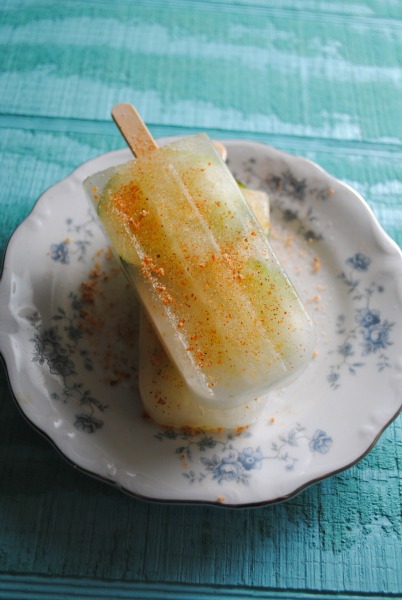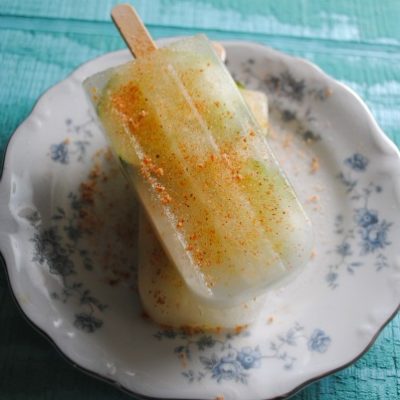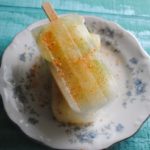 Paletas de Pepino y Limón con Chile
Ingredients
5

large cucumbers

1

tsp

salt

2

limes

4 -6

tsp

agave

2

cups

of water

Ground chile
Instructions
Peel, seed and dice 4 cucumbers.

In blender add cucumbers, salt, lime juice, agave and 1 cup of water.

Blend until smooth.

Add juice to a pitcher with remaining 1 cup of water.

Taste for seasoning; add more agave as needed.

Slice remaining cucumbers; add to your paleta mold.

Insert wooden popsicle stick and pour agua over cucumber slices.

Freeze for about 4 hours.

Run your mold under warm water to loosen the paleta.

Sprinkle chile on paletas.