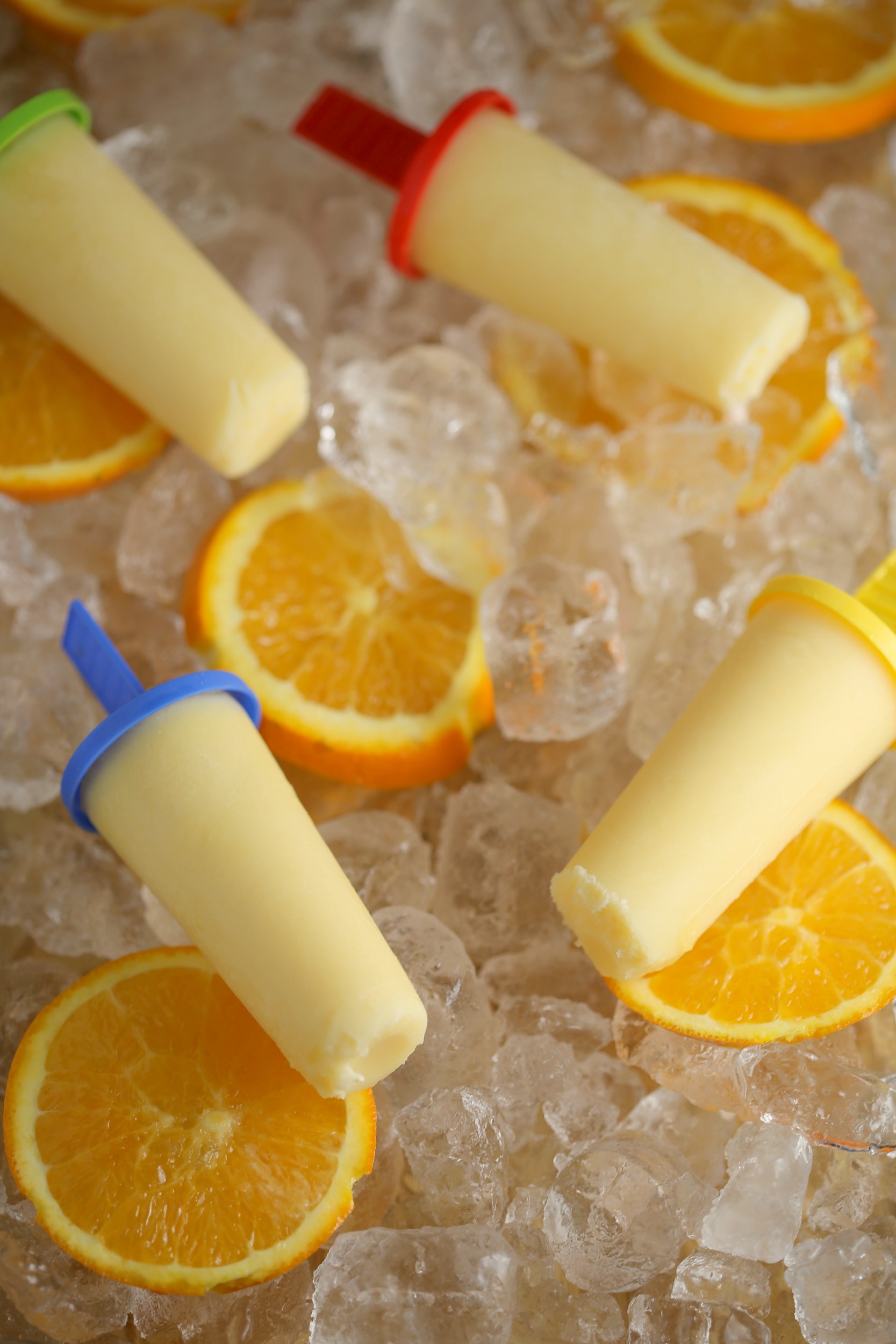 Paleta Morir Soñando
A creamy dreamy citrus drink that hails from the Dominican Republic morir soñando means "to die dreaming." captures the essence of summer. Made with orange juice, a spoonful of sugar whisked with icy cold milk served over plenty of crushed ice morir soñando screams summer fun.
I had my first taste of a morir soñando in San Antonio at a friend's; house. We headed to her house after a working a shift together at the small grocery store where we were both cashier's. I have fond memories of that little grocery store as it was my first job away from home paying my own way in San Antonio, so an invitation to enjoy a home cooked meal was a openly welcomed and much appreciated as I missed the smells of my mami's kitchen.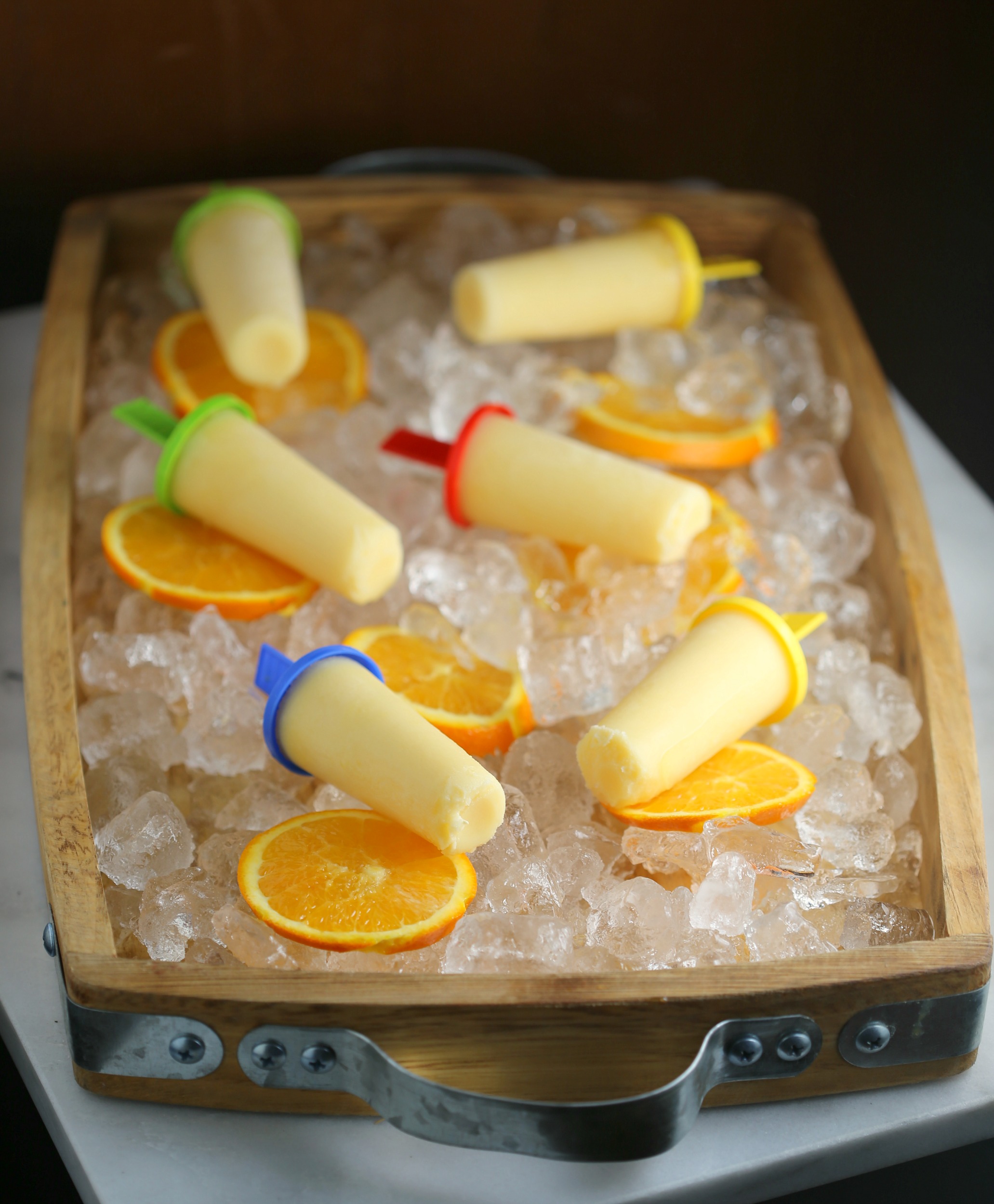 As we waited for her mom to finish making dinner she served us up two tall glasses of a silky concoction. I was instantly smitten as it reminded me of an orange licuado my abuelita used to make for me when I visited her on my summer breaks growing up.
Sadly I lost contact with my friend over the years, but as the temperatures hit high in July my taste buds crave an icy cold morir soñando. Today I want to share this drink in a paleta version. It's so easy to make you don't even need a blender, simply a whisk and your all set to pour into your paleta mold of choice. Feel free to adjust the sweetness; it really depends on the orange juice you use.
I'm celebrating #PaletaWeek along with mi amiga Lola from Lola's Cocina and an amazing group of bloggers and Instagrammers in a sweet celebration of the thirst quencher summer favorite paleta. Stop by to check out Lola's list of all the mouthwatering paleta recipes being shared this week.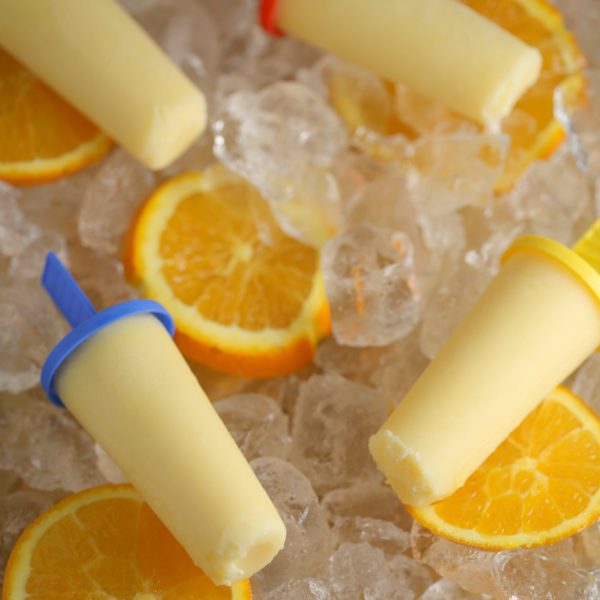 Paleta Morir Soñando
Ingredients
2

cups

orange juice

2

tablespoons

sugar

½

cup

evaporated milk
Instructions
Whisk together orange juice and sugar until well dissolved, add evaporate milk and mix well.

Pour into paleta mold, place in freezer and freeze until firm, about 4-6 hours.

Run mold until warm water to release.