Pan de polvo crumbly, cinnamon-anise infused cookies that are rolled in sugar melt in your mouth. These tiny cookies are made in large, large batches and are always the first to go, they are that good.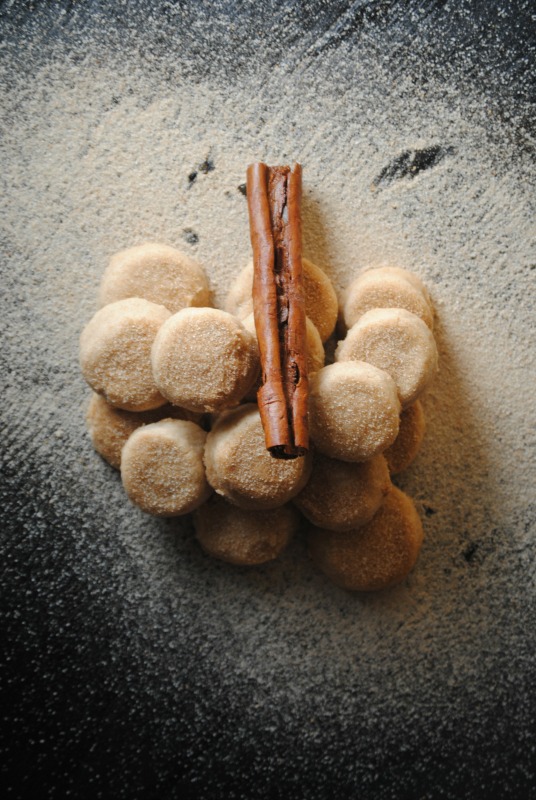 Pan de Polvo
The Posadas are here! Bring on the pan de polovo! Las Posadas (the inns) begins on December 16 and ends on Christmas Eve with the Cena of La Noche Buena. This nine day celebration reenacts Mary and Joseph's search for shelter in Bethlehem. The candle-lit processions of los peregrinos (pilgrims) dressed as Mary and Joseph travel from home to home seeking shelter where they sing the traditional song Pidiendo Posada every night until they reach the designated home where Las Posadas will be celebrated.
A wonderful Mexican Christmas tradition that lives on here in South Texas, with the hopes of preserving our heritage, culture and community that I am thankful to be a part of every year.
My family looks forward to this lively event every year as we begin preparation early on in November. The entire community celebrates while a live Mariachi band sings traditional Christmas songs. The children are excited to have the chance to whack the piñata and to receive their goodies bags filled with dulces, oranges, candy canes and nuts. Large tables are adorned with twinkling lights, fresh fruit, poinsettias and big punch bowls brimming with ponche. The adults hang a piñata on nearby tree brimming with Mexican dulces. The woman have spent days preparing regional favorites from Mexico; tamales, mole and pozole will be offered along with steaming cups of atole, champurrado, rompope, polvorones, pan de polvo and ponche navideno.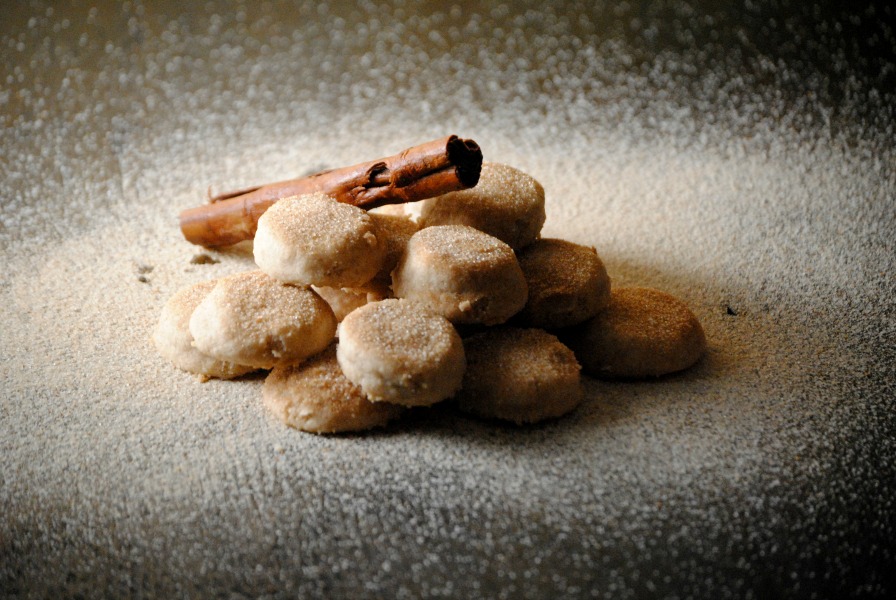 Everyone enjoys great food, community and give thanks for the year's blessings. Today I share with you one of the most beloved recipes from our celebration of Las Posadas, pan de polvo. Crumbly, cinnamon-anise infused cookies that are rolled in sugar melt in your mouth. These tiny cookies are made in large, large batches and are always the first to go, they are that good.
Use your favorite Holiday cookie cutter to make these or pinch off thumb size pieces of dough and form into rounds.
Mexican canela (whole) can be found in the Latin section of your grocery store. It can be easily ground in a molcajete or using a coffee grinder. If Mexican canela is not available in your area, feel free to substitute regular ground cinnamon with no problem.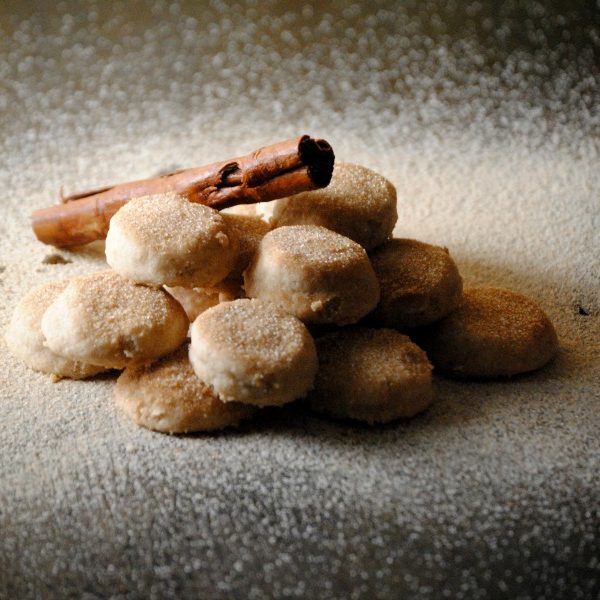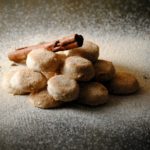 Pan de Polvo
Ingredients
For the Cinnamon-Anise Tea

1

whole stick canela

cinnamon

1

whole star anise

1

cup

water

Cinnamon Sugar

3

whole sticks of canela

cinnamon

2

cups

sugar

For the Dough

3

pounds

all-purpose flour

1 ½

pounds

shortening

1 ½

cups

sugar

2

teaspoons

of salt
Instructions
Combine canela, anise and water in a small sauce pan. Bring to a boil; reduce heat and simmer for 3 minutes. Remove from heat and cool completely.

Pre-heat your oven to 350 degrees. Place the canela sticks (cinnamon) on a baking sheet and warm in oven for 3 minutes. This helps to make the canela easier to grind. In a molcajete or food processor finely grind warmed canela sticks and sugar. Place in a bowl and set aside until ready to dust cookies.

Combine all of the dough ingredients in a large bowl and knead for 15 minutes, add 1 cup of tea by ¼ cup at a time (with varying temperatures you might not need all the tea) and continue kneading until the dough come together.

Combine well, then remove dough from the bowl, divide dough in fourths and roll out to ¼ inch thick on a floured board and use your favorite cookie cutter and bake on an ungreased cookie sheet for 12- 15 minutes.

Remove from oven, allow to cool a few minutes and dust with cinnamon sugar.