Sweet Life Disclosure: I'm excited to partner with H-E-B to throw a Holiday Virtual Progressive Dinner Party to celebrate their Cheer Dinner Party Sweepstakes where you could win gift cards and prize packs of holiday goodies. See details here.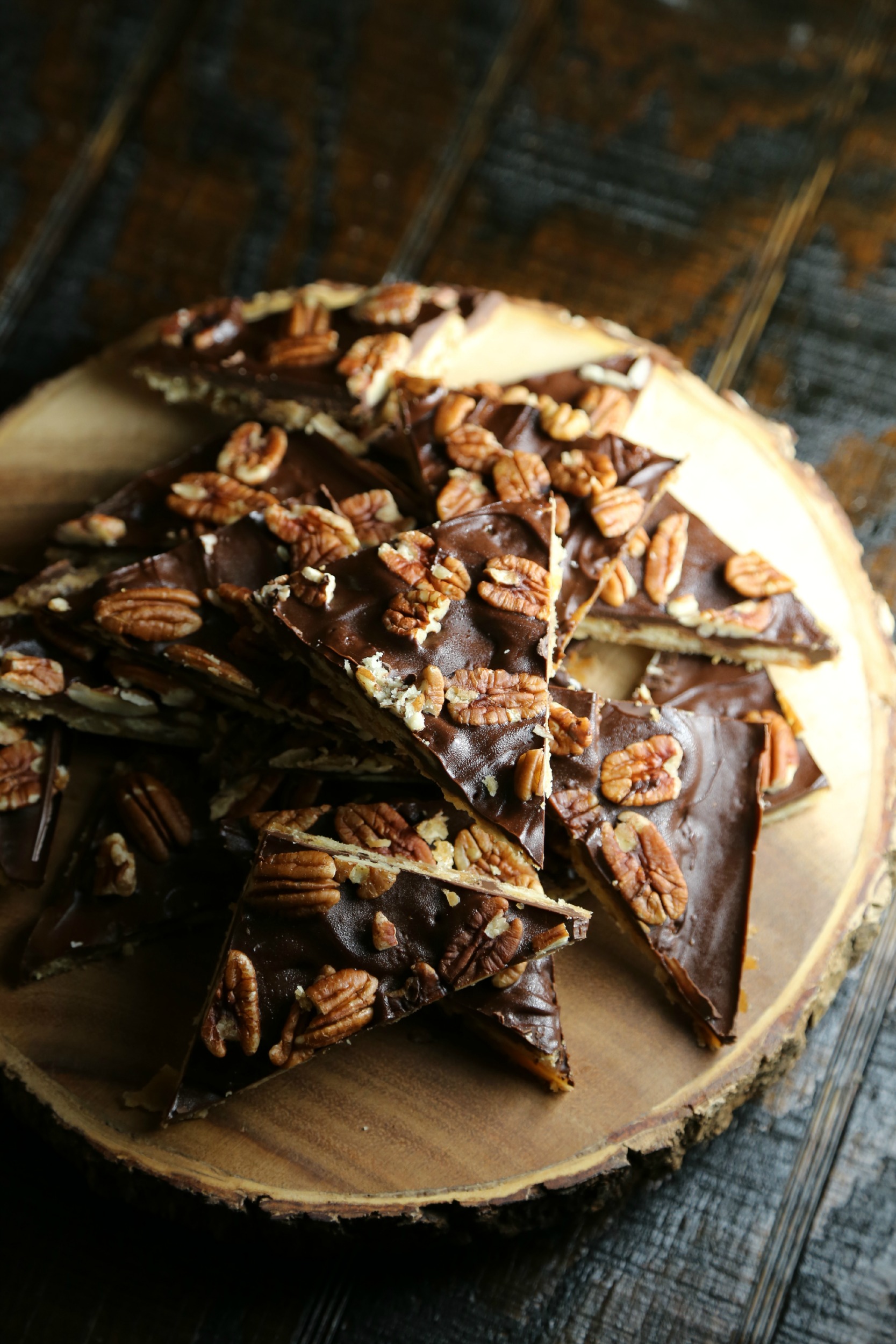 Pecan Saltine Toffee
The holiday season in full swing and I don't know about you, but I am loving every minute of it. From spending loads of time with the family, to watching Christmas movies, to making tamales, this is my favorite time of the year!
So when H-E-B reached out to me to be part of their holiday virtual progressive party and share two desserts perfect for holiday entertaining, I was super excited to jump on board and join Koko from A Taste of Koko and Kylie from immaEATthat to help you celebrate the Holidays.
Koko kicked off the holiday virtual progressive party by showcasing two appetizers. I almost licked the screen when I saw them! She made slow cooker mozzarella stuffed meatballs and baked brie with wine soaked berries. I can't wait to make these.
Then Kylie joined in on the fun and shared two great main dish ideas. She made turmeric chicken chili with coconut oil biscuits and white pizza with pulled pork and balsamic blackberry sauce.  Wow, I am loving the combo of balsamic and blackberries.  My family would love these dishes!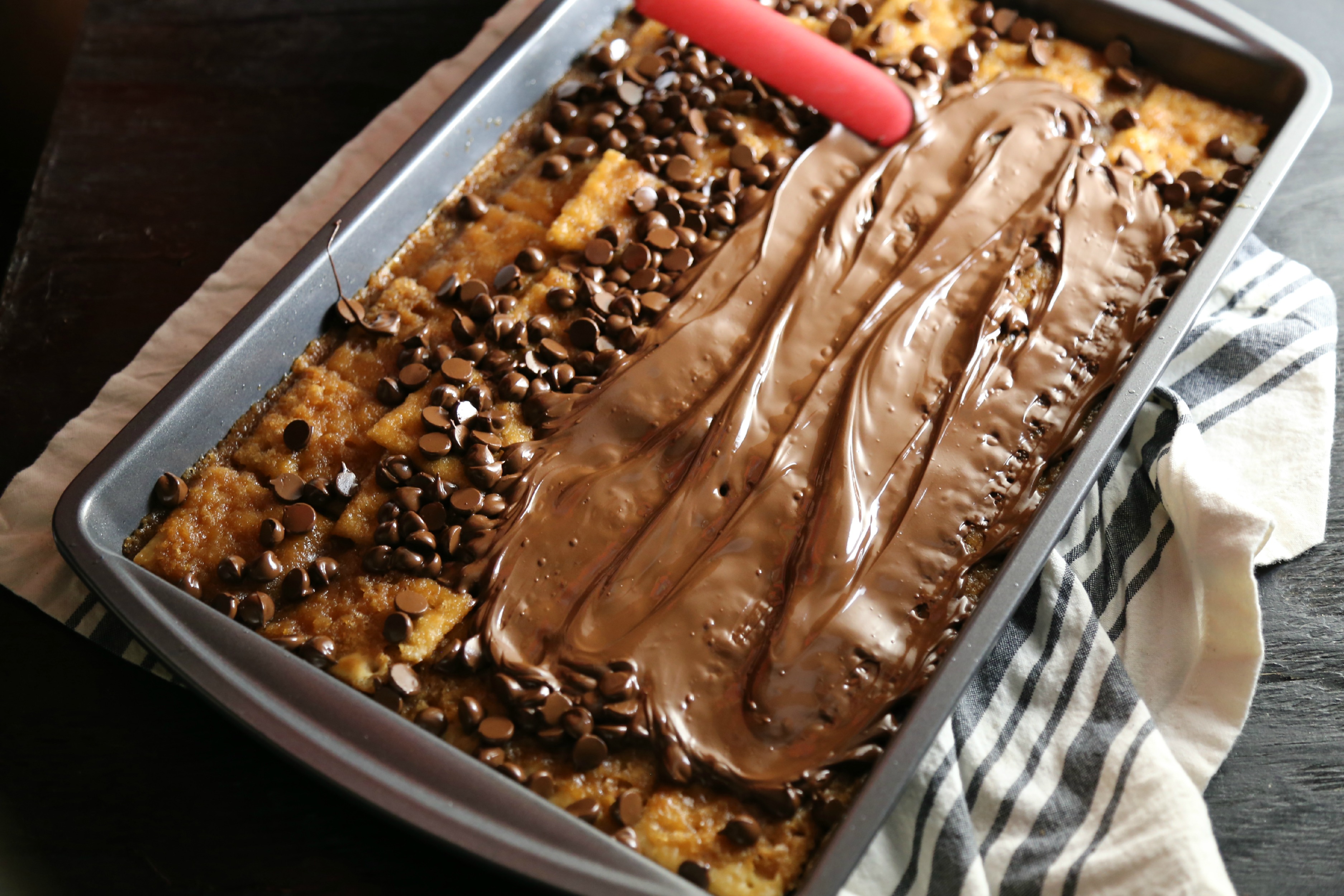 I do all my grocery shopping at H-E-B.  From fresh produce and seafood, to fresh flowers.  Being a food blogger, I practically live at H-E-B, so trying to come up with two holiday desserts featuring H-E-B products was easy-peasy for me.  I already use a lot of H-E-B products on a daily basis to create the recipes on my blog and when cooking meals for my family.
So I just wanted to focus on creating simple, but delicious, desserts that anyone could make during the busy holiday season. That's when it hit me – of course! What's the holidays without saltine toffee?!
Saltine toffee is quite possibly the easiest holiday treat I make. I give it as a holiday gift to my friends and neighbors and everyone loves it. A salty layer of crispy saltine crackers is coated with a sweet golden caramel then topped with chocolate chips. You can top it with toffee or anything that your little heart desires. Sprinkles, shaved coconut, dried fruit or nuts…all of these are great options!  I went with pecans, which is a magical combination.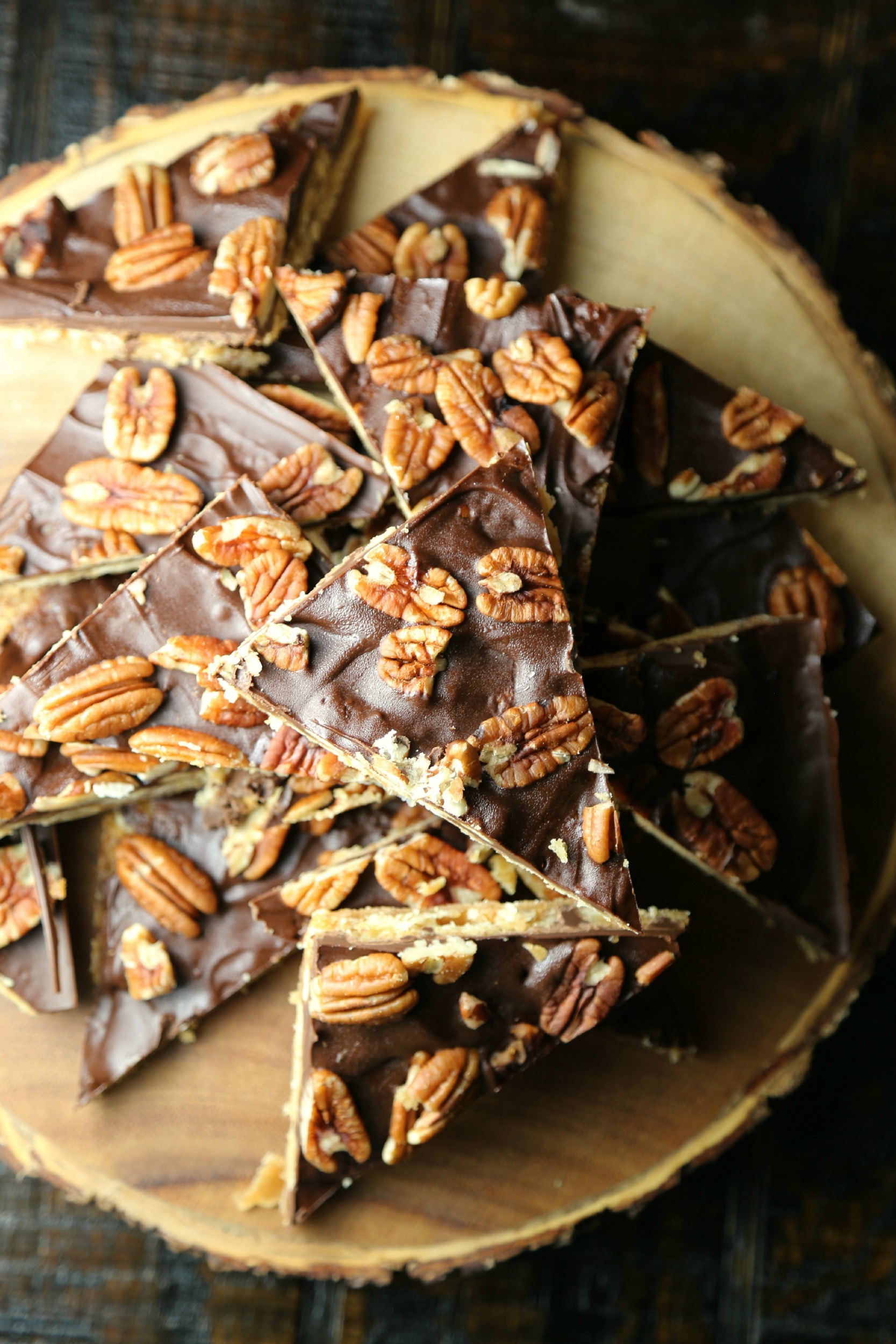 I suggest doubling or tripling this recipe because it will go fast!  People love this toffee so much.  I have even seen people nickname it "Christmas Crack," on the internet.  
Koko, Kylie and I will be online sharing all of our holiday favorites!  You can join us for the fun and win some great prizes too!
TO ENTER: Share a picture of your favorite holiday appetizers, main dishes, and desserts, along with a favorite holiday memory or tradition on Instagram using the hashtag #HEBCheerSweepstakes through December 19th! 
Two (2) winners will be chosen from each category (appetizers, main dishes, and desserts).
Contest will be for the duration of the virtual dinner December 14–19.
The prize is a $100 gift card and holiday themed gift basket (a total of 6 will be awarded).
Stay tuned tomorrow for another great holiday dessert coming your way made easy by using H-E-B products.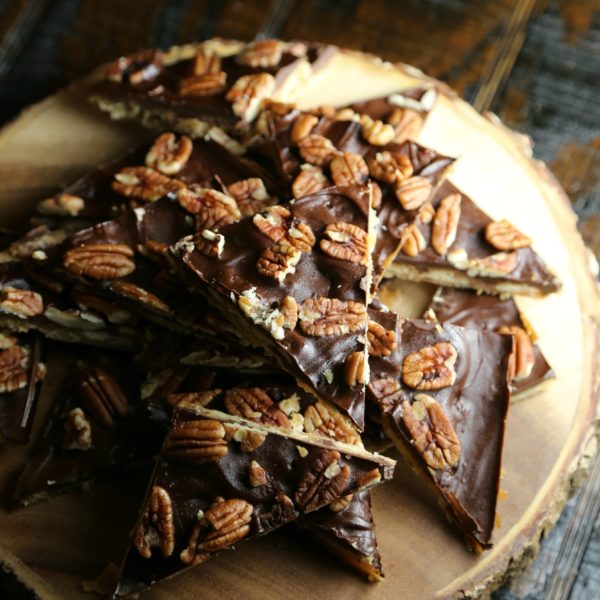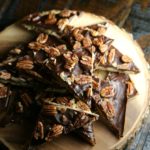 Pecan Saltine Toffee
Ingredients
1 ½

sleeves of Hill Country Fare saltine crackers

1 ¼

cups

H-E-B unsalted butter

1

cup

brown sugar

1 ¼

cups

semi-sweet chocolate chips

2

cups

pecan halves
Instructions
Preheat oven to 350 degrees. Line a baking sheet with parchment paper or Cocinaware silicone baking mat (this helps for easier clean-up). Line baking evenly with saltine crackers. In a saucepan over medium-high heat bring butter and brown sugar to a boil, once it has reached boiling point, allow to bubble for two minutes, remove from heat and immediately pour over top of saltine crackers. Carefully place baking sheet in oven and bake for 10 minutes. Remove from oven, sprinkle with chocolate chips and allow to sit for two minutes then with an offset spatula evenly spread chocolate. Once chocolate is evenly spread over entire surface, sprinkle with pecans. Cool completely, and then place in fridge to harden. Slice and serve.