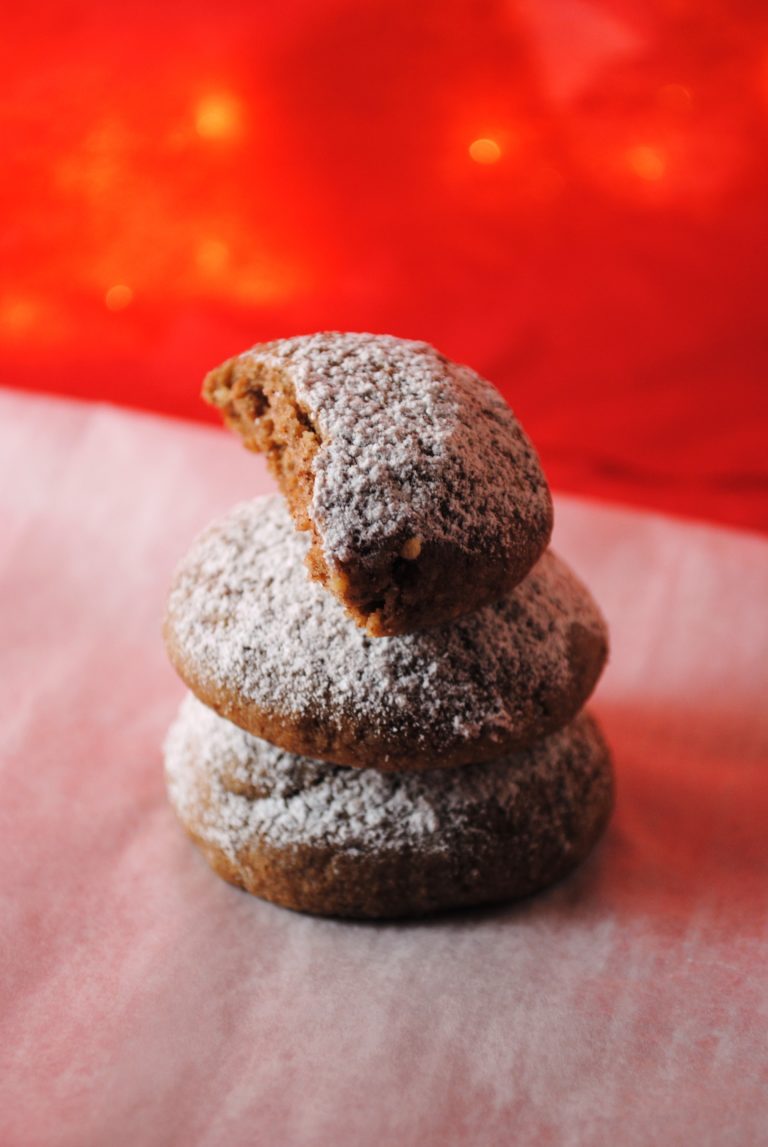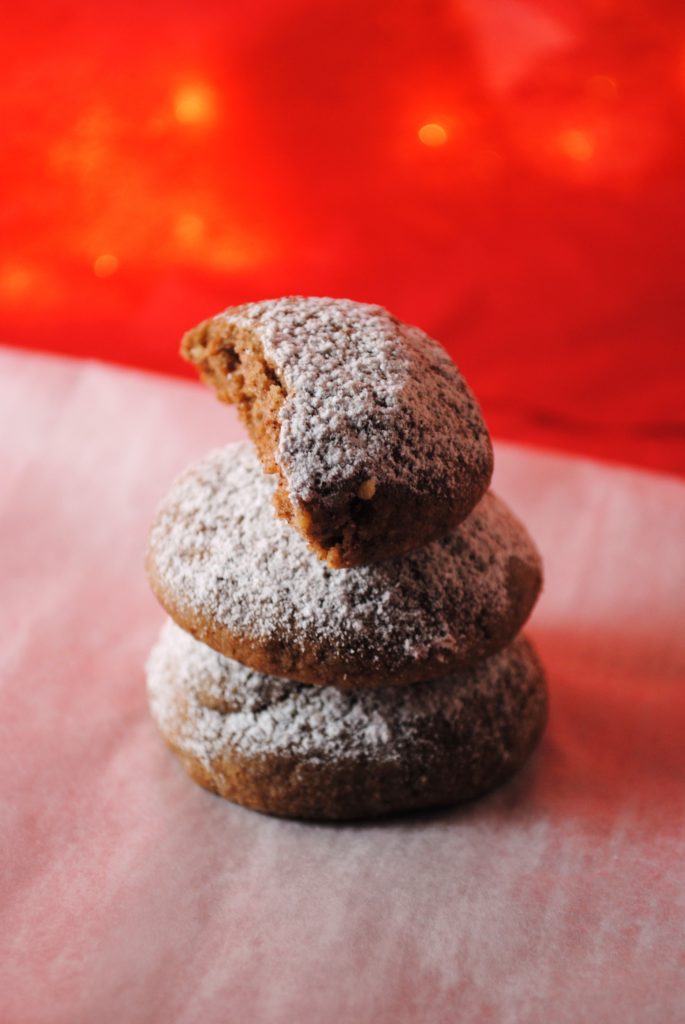 Polvorones de Chocolate
Baking is in full swing here this week as our family prepares for Las Posadas.
A celebration that begins on December 16 and ends on Christmas Eve with the Cena of La Noche Buena. This celebration reenacts Mary and Joseph's search for shelter in Bethlehem. These processions of los  peregrinos  lead to a different house every night for the culmination of the posada – a fiesta.
A fiesta!!
Lights twinkle in the background as the Mariachi's sing traditional Christmas songs.  Children play with friends in anticipation of whacking the piñata filled with dulces. Long tables are quickly brimming with regional favorites from Mexico.  Tamales, mole and pozole will be served along with steaming cups of atole, champurrado and ponche navideno.  Everyone enjoys food, community and give thanks for the year's blessings.  Goodie bags filled with oranges, candy canes and nuts are presented to the children, which are also used to hold  their winnings from the piñata.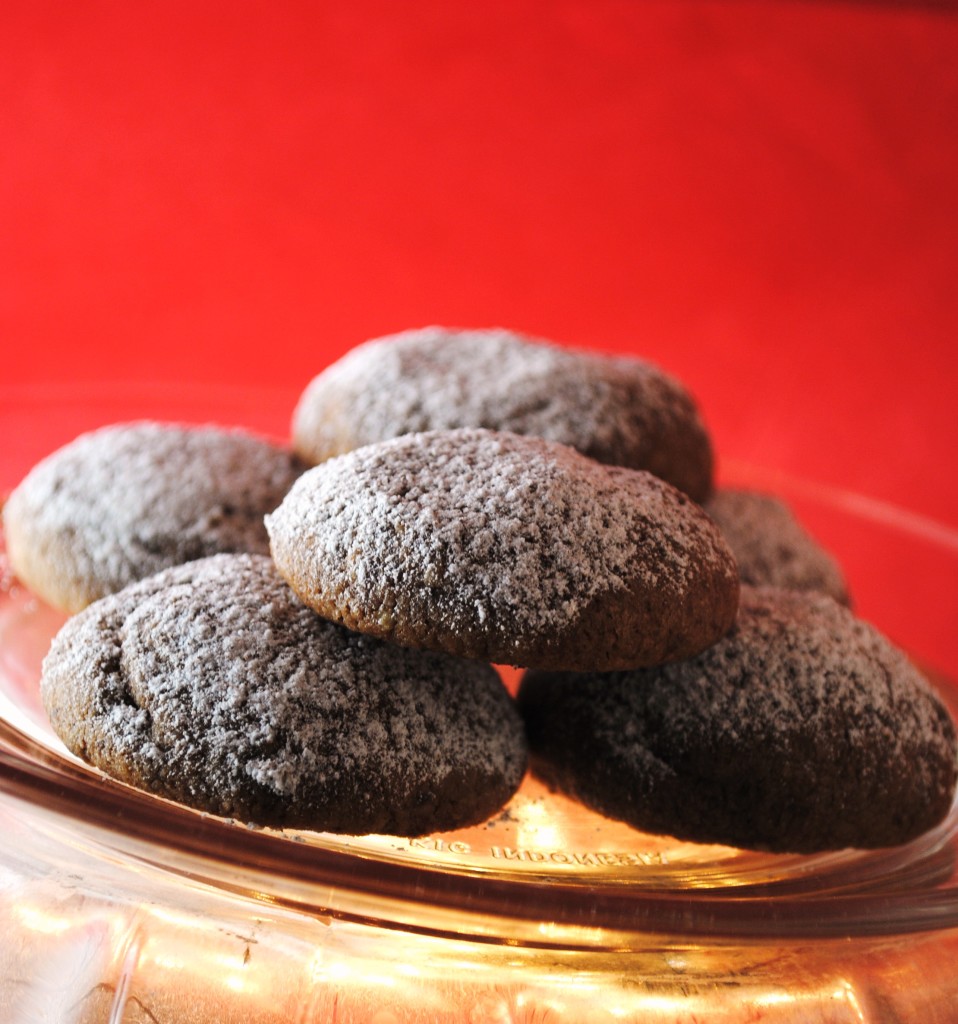 The tables are quickly cleared, leftovers are packed and the sweets take center stage.  Here comes the Pan dulce, bunelos, biscochitos, churros and polvorones.   Polvorones also known as Mexican Wedding cookies are sweet, crumbly and delicious.  Typically made with ground nuts, flour and butter or lard these cookies contain no eggs. Dusted with sugar, served alongside coffee or eaten at a Fiesta polvorones are amazing.  Enjoy!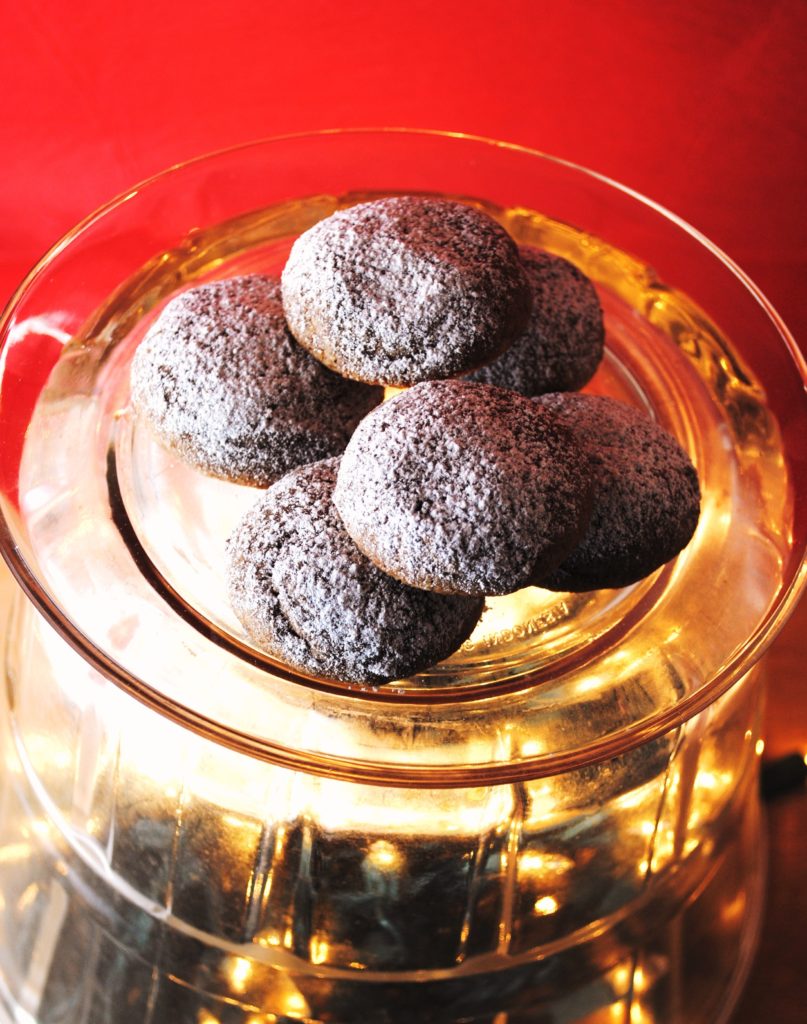 Polvorones de Chocolate
Ingredients
½

cup

finely grated Mexican chocolate

I used abuelita's, plus 1 tablespoon for dusting cookies

1

cup

unsalted butter

room temperature

1/3

cup

confectioners' sugar

plus 3 tablespoons for dusting cookies and pecans

1

tsp

vanilla

1 ¾

cups

all purpose flour

Pinch

of salt

1

cup

pecans
Instructions
Preheat oven to 325.

Place pecans on a baking sheet and toast for 5 minutes. Cool.

Add pecans and 1 tablespoon confectioner's sugar to food processor. Process until finely ground.

Combine flour, ground pecans, chocolate and salt. Mix and set aside.

In a stand mixer cream butter and confectioner sugar until light and fluffy. Add vanilla and mix to incorporate.

Slowly add dry ingredients and mix just until incorporated. Do not over mix. Turn dough on to plastic wrap.

Chill for 1 to 2 hours. Shape dough into 1 inch balls. The dough can be a little crumbly, but will come together from warmth of hands.

Bake 12-18 minutes at 325, or until cookies are firm to the touch.

Cool on baking sheets.

Combine the extra chocolate and confectioners' sugar.

Dust cookies.