Hello my food lovers, did you have a fab time Tricking and Treating? Oh, we had a blast as my girlie's cleaned up our streets as Batgirl and Robin.  So many houses to visit, so little time.   Well now that Halloween has left with a bang shall we discuss Thanksgiving treat ideas?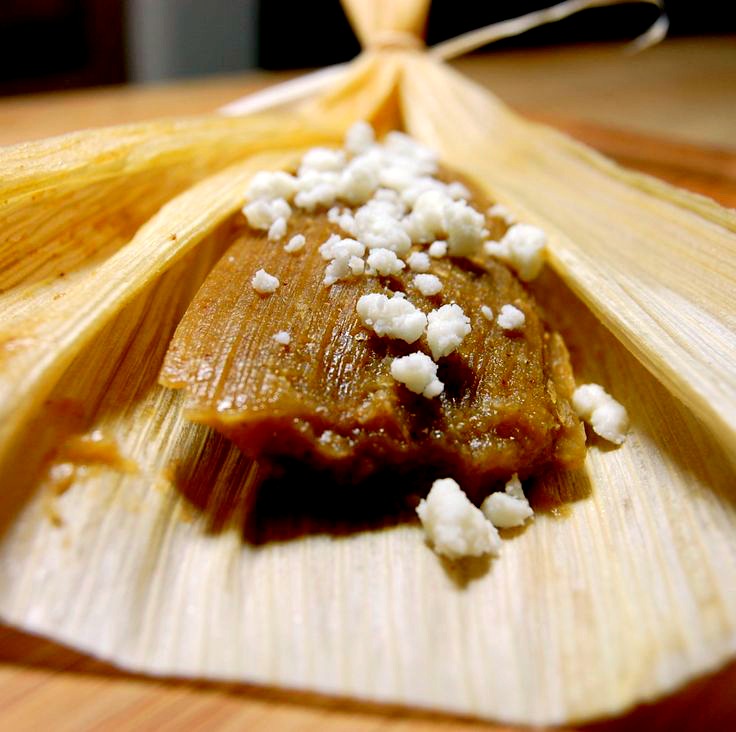 This is the time of season for homemade tamales. Why should tamales only be savory? Let's sweeten these bad boys up with the taste of pumpkin pie with a mix of pecans and raisins.  Serve as a sweet dessert or a side dish to your meal. Try crumbling some queso fresco on top for a sweet/savory delight. enjoy! Sweet Life.
Pumpkin Pie Tamales …A delicate pumpkin tamale mixed with Pecans and raisins.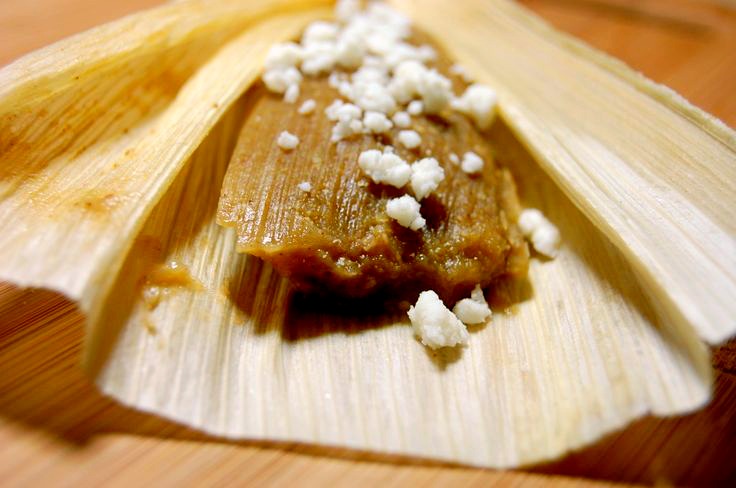 This recipe makes ALOT of tamales, feel free to half the recipe to suit your family needs.
Be sure to taste the filling after you reach the peanut butter stage, season as needed.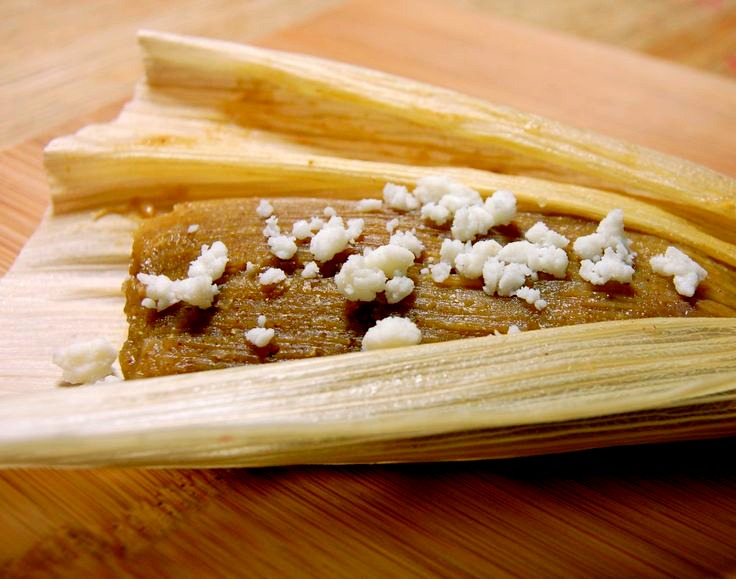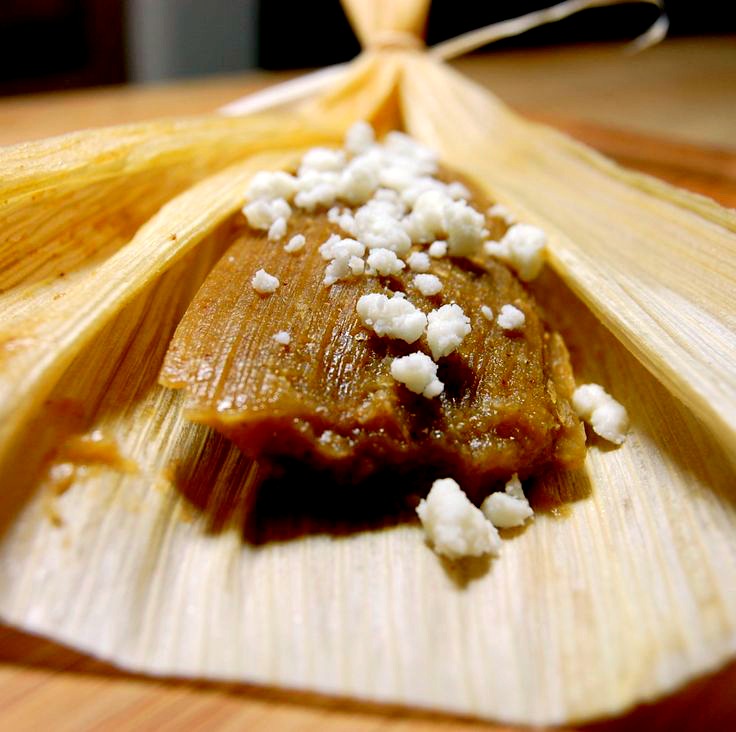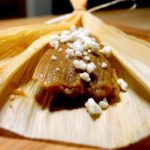 Pumpkin Pie Tamales
Ingredients
40-60

dried corn husks

7

cups

Maseca corn flour

2

cups

packed brown sugar

2

tsp

cinnamon

2

tsp

salt

2

tsp

ginger

1

tsp

ground cloves

1

tsp

nutmeg

2 - 29

ounce

cans of pumpkin puree

4

sticks of butter

melted

2

cups

of warm water or milk

i used milk

2

cups

of walnuts

chopped (i used pecans)

2

cups

raisins

queso fresco

optional
Instructions
Fill a large bowl with warm water and soak corn husks until softened about 30 minutes.

In an extra large bowl add Maseca corn flour and the rest of the dry ingredients. Mix together making sure that all of the clumps are broken up with your fingers. Then add all of the wet ingredients and once again, use your hands to mix.

Add water or milk as needed until your reach the consistency of peanut butter. Fold in the walnuts and raisins.

Assemble the tamales by using a rubber spatula to spread 1/2 cup to 1 cup of the dough mixture onto the corn husk, depending the size of the corn husk.

The spread should cover about two thirds of the corn husk, away from the pointed end, making sure you leave some space on each side to fold.

Gently fold one side of the corn husk to the other end and fold up the pointed end across. Lay each tamale fold-side down. There should be an open end to each tamale.

Once the tamales are folded fill a 24 qt steamer with the tamales adding enough water as need for your steamer. carefully place each tamale standing up on the steam tray of the rack without overloading it and bring water to a simmer.

Steam with the lid on for 90 minutes.

Remove each tamale with tongs and let rest for a few minutes before serving it as a sweet side-dish or grated with queso fresco.
Recipe Notes
by George Duran for IMUSA USA