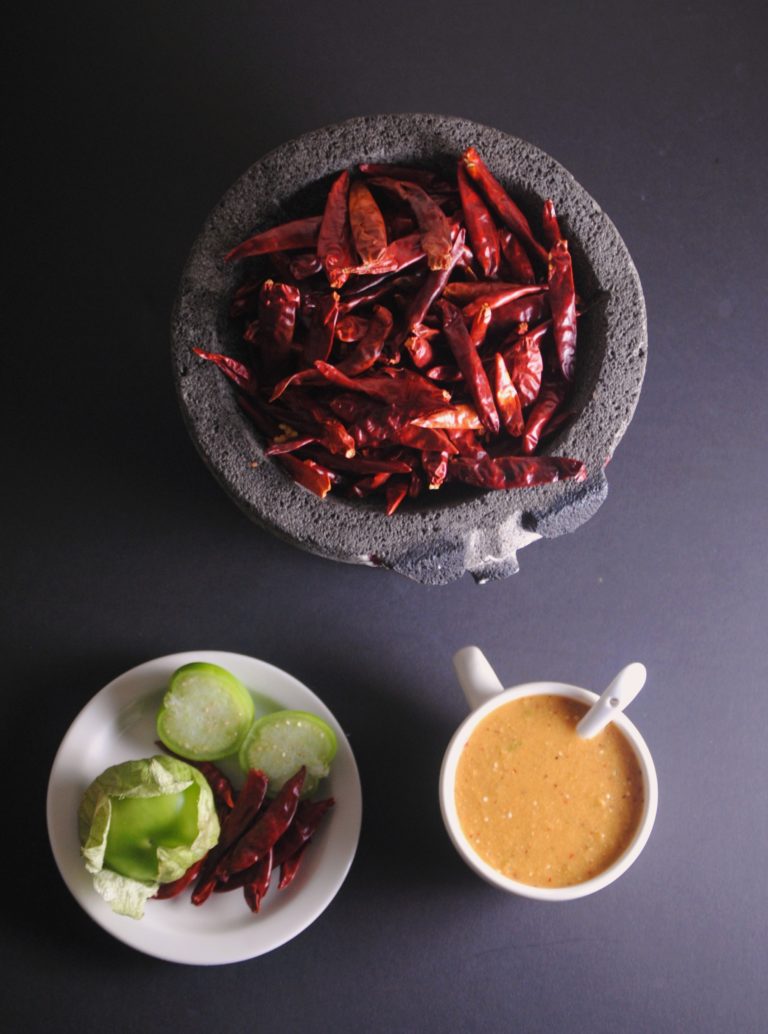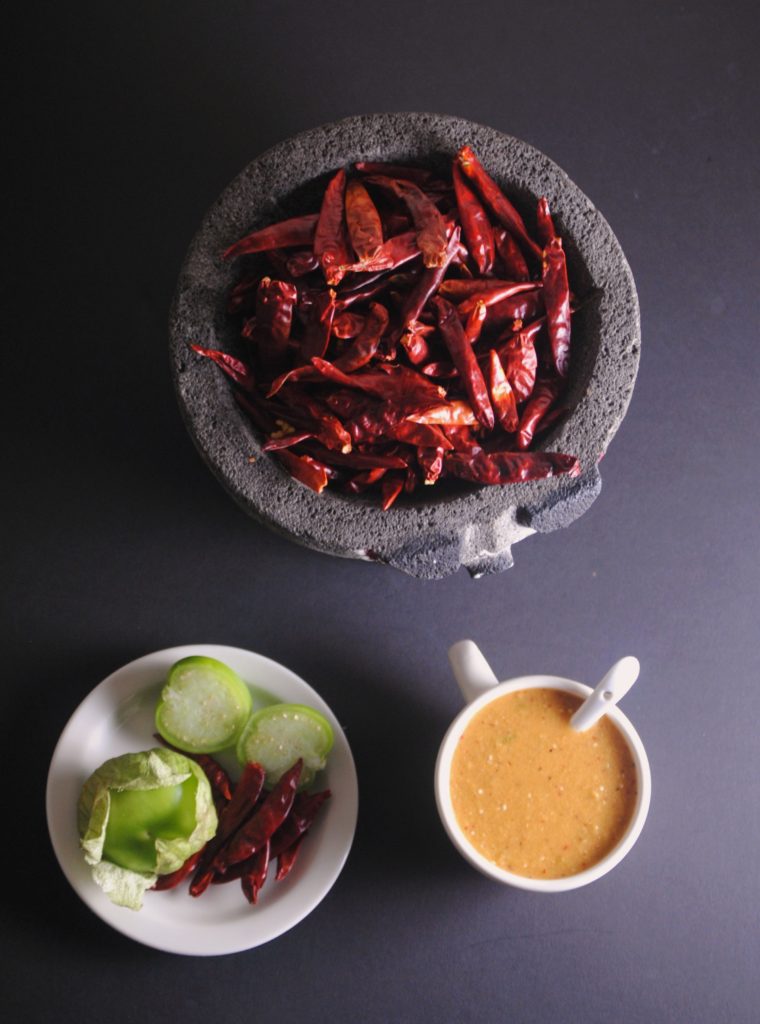 The boxes are packed, loaded on to a u-haul and have been deposited to our home. The countdown begins 29 days left in Edinburg, Texas. The excitement is almost unbearable.  I now find myself sleeping on one of those air mattresses. My kitchen scaled down to 4 plates, 4 bowls, 4 glasses and only the necessary utensils.  Of course each plate, glass and bowl is of a different shade for blog purposes (smile).
I find my empty space quite uplifting to tell you the truth.  Less to clean, dust, wash. An abundance of counter space has made its way into my kitchen after packing the entire collection of small appliances.  With all these items gone one would think my dining table would suffer, wrong.  Daily meals continue to appear at the table, cookies are spooned onto cookie sheets and masa finds itself taking shape in my hands and salsa is made.  Salsa is the one item I know will always, no matter where I live will be brought to the table.  Salsa holds a permanent place at the table. It is a way of life, a part of our table, a part of our everyday.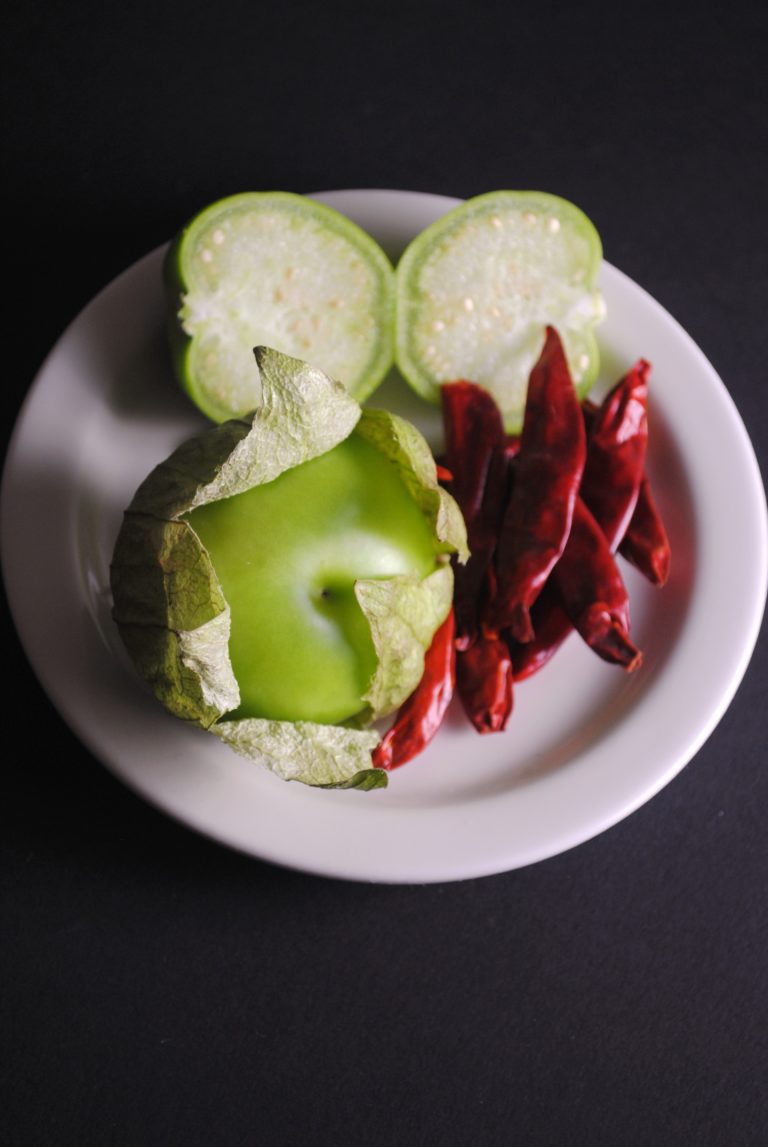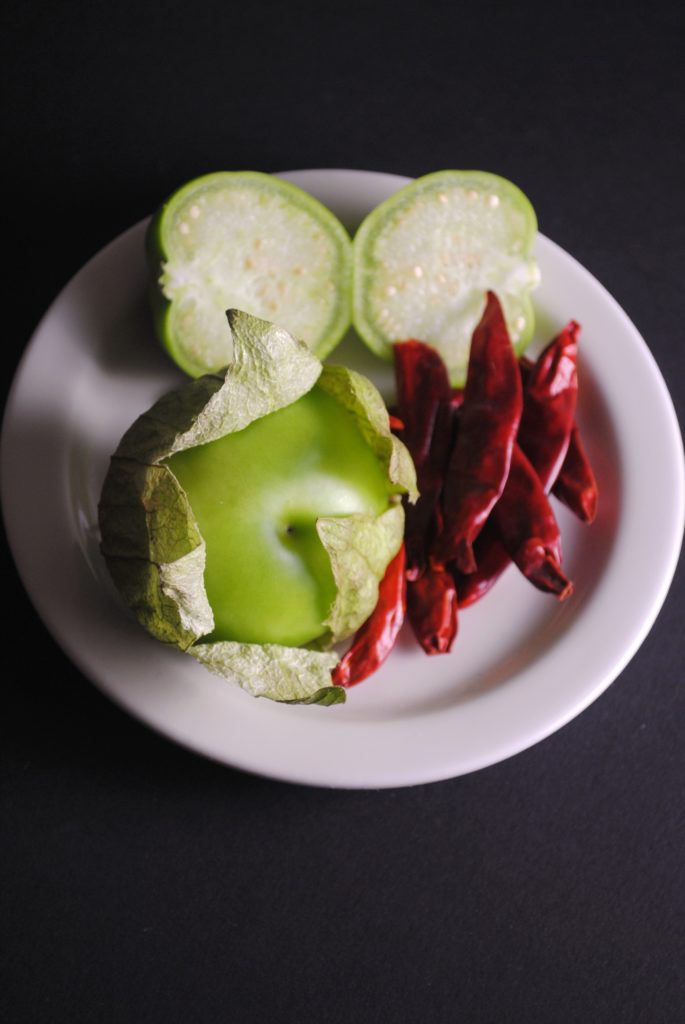 Does it sound funny to hold salsa is such high regard?  It might, but if you're here, if you have visited me before you know food holds a loving bond in my life.  I blame it on my mom.  Every evening as she set the table for dinner the last component to be placed on the table was salsa. Center stage in her molecajete.  Now when I visit my sisters I find they do the same, everyone places the salsa in the center of the table.
It's communal, it's family, and it's delicious.
Before we get to the recipe I just have to share. I was featured on NBC Latino!! I'm still grinning from ear to ear from the feature. Stop by if you would like to check it out!  NBC Latino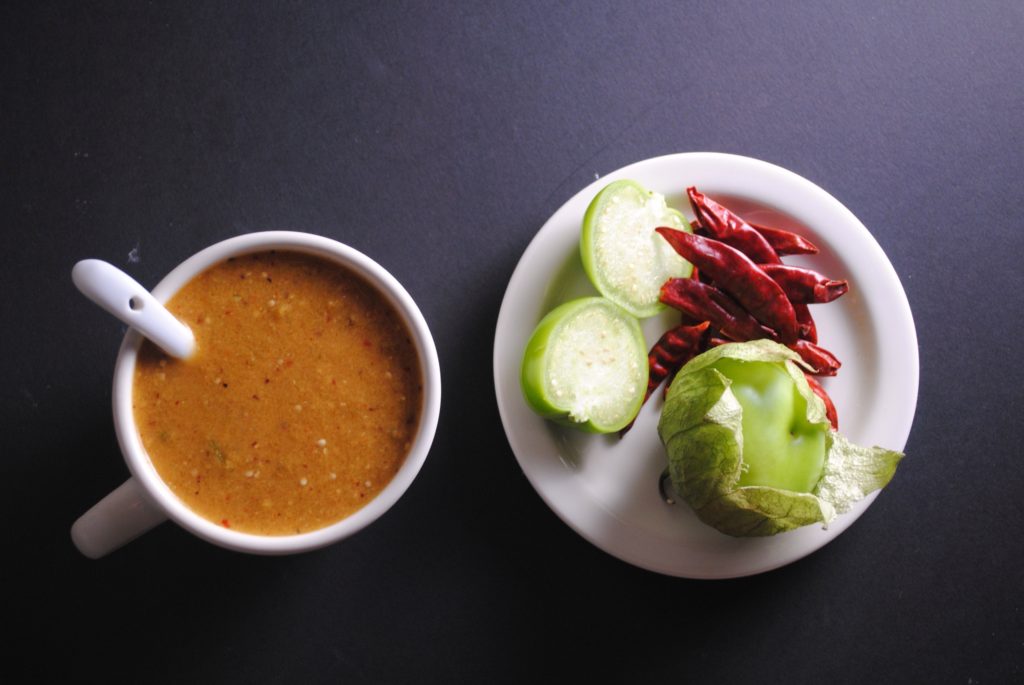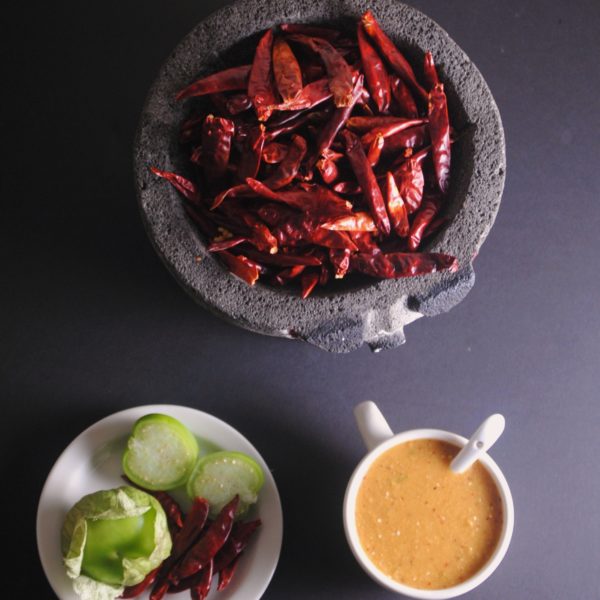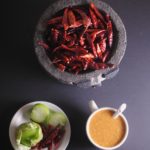 Rick Bayless's Salsa Roja de Chile Arbol
Ingredients
2

tablespoons

vegetable oil

16

1/4 ounce total arbol chiles, stemmed

3

garlic cloves

peeled

4

medium

8 ounces tomatillos, husked, rinsed and cut in half

Salt
Instructions
Measure the oil into a large 10 inch skillet and set over medium heat.

Roll the arbol chiles between your fingers to loosen the seeds, then break them in half and shake out as many seeds as will come out easily.

Lay the chiles in the hot oil. Turn constantly until they're aromatic and have changed color slightly, about 30 seconds.

With a slotted spoon, scoop the chiles into a blender jar, leaving behind as much oil as possible.

With a paper towel, wipe out the oil from the skillet (no need to wash). Set the skillet over medium heat and lay in the garlic and tomatillos (cut side down).

When the tomatillos are well browned, 3 or 4 minutes turn everything over and brown the other side. Scoop into the blender jar and add ½ cup water.

Blend until smooth. Pour into a salsa dish and cool.
Crave more Salsa? Of course you do…
I'm sharing this bowl of salsa with IHCC.