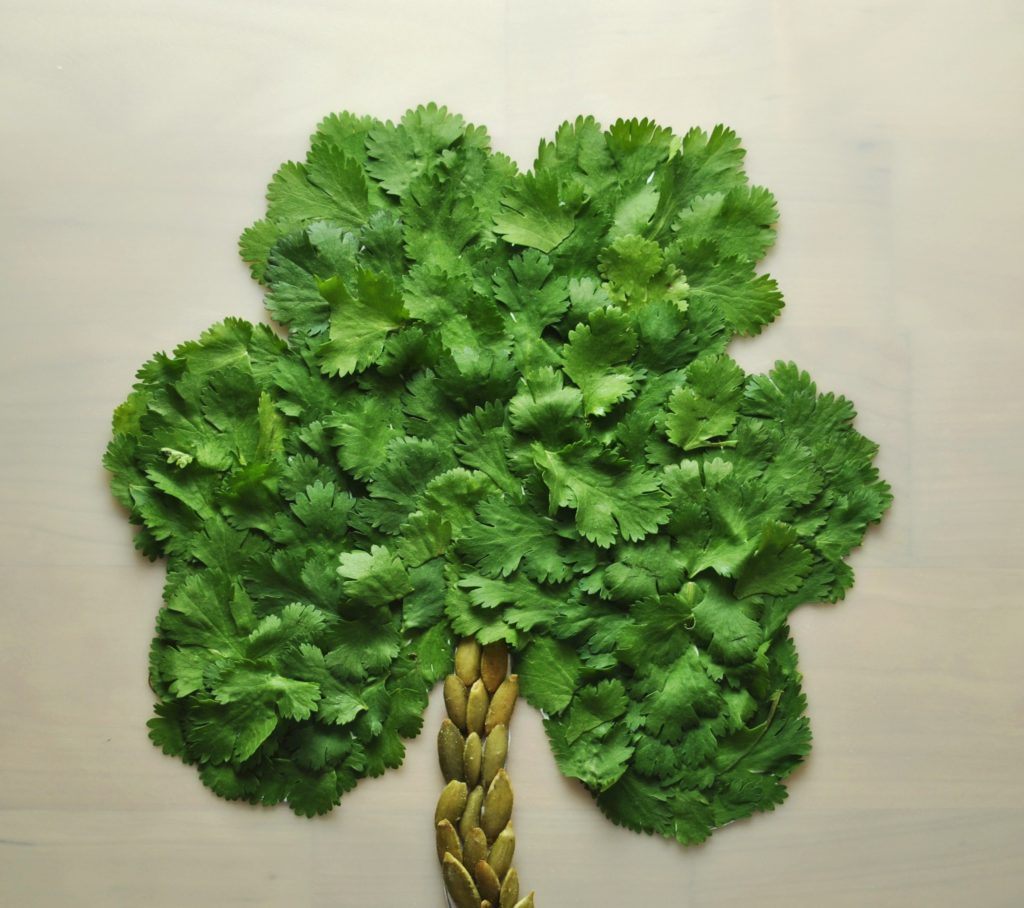 On St. Patrick's Day everyone is a little Irish..how fun!! When Daily Spud announced she was having a Paddy's Day Food Parade- I knew I wanted to join in on the fun.   So I decided to green up my meal to keep in the spirit of the fun. At first I thought it would be difficult to green up my food–but most of my favorite flavors are green…limes, pepitas(pumpkin seeds) and cilantro..too easy.
 Need more ideas for your St. Paddy's day meal head over to www.thedailyspud.com for a complete St. Patrick's Day food parade..how utterly delicious!!
Shall we eat?? Yes let's–here's what I made… 
I pureed cilantro, roasted garlic and basil infused olive oil and tossed with boiled red potates and celery. A simple potato salad to go with my salmon with lime, butter and pepita sauce.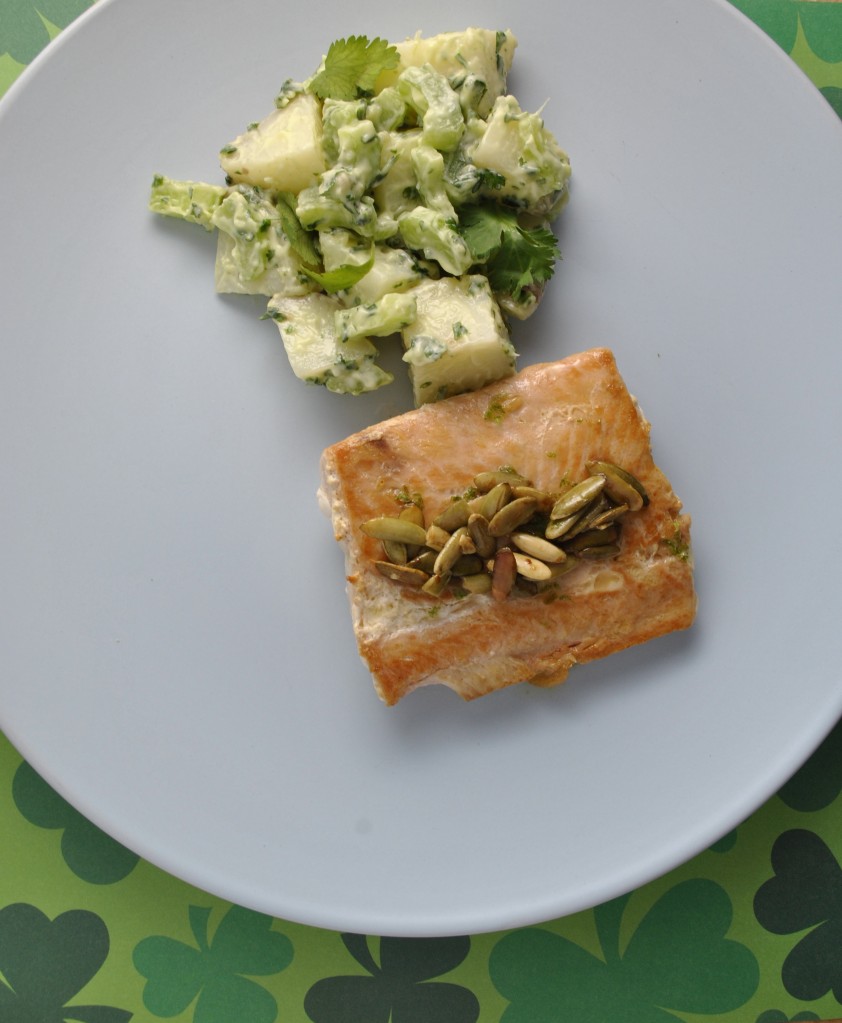 For the salmon I pan seared salmon then I deglazed the pan with a knob of butter added lime zest and juice and finished off with pepitas.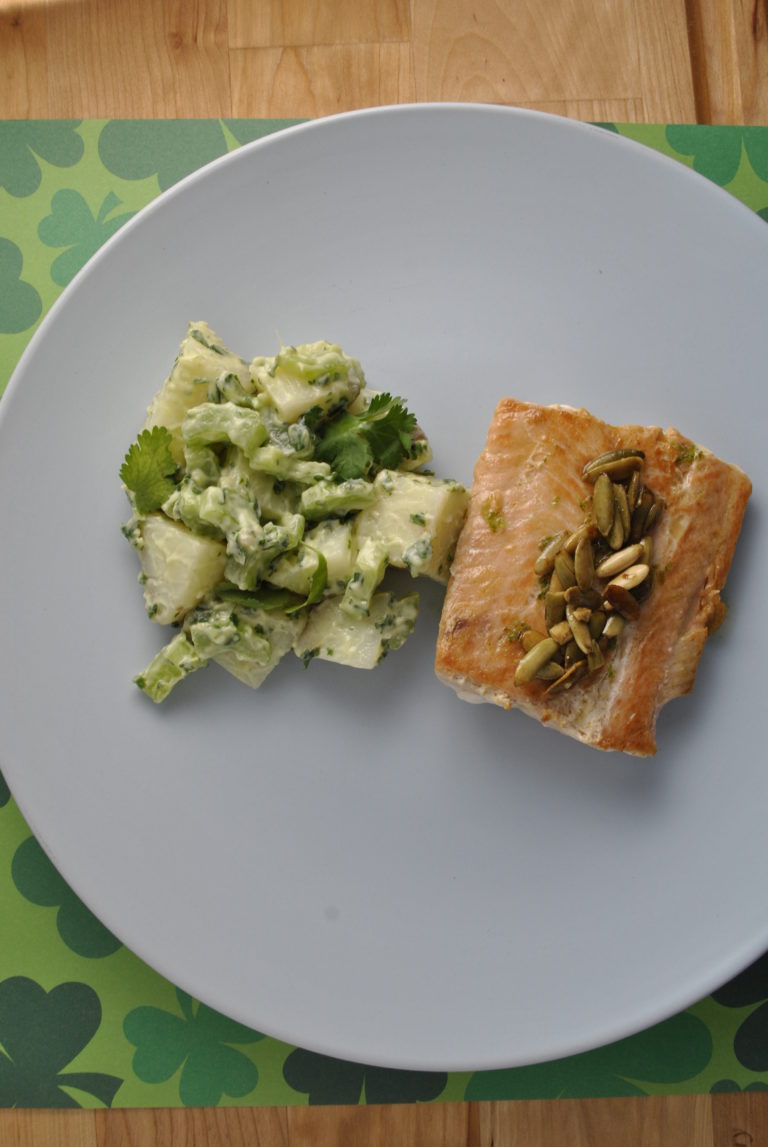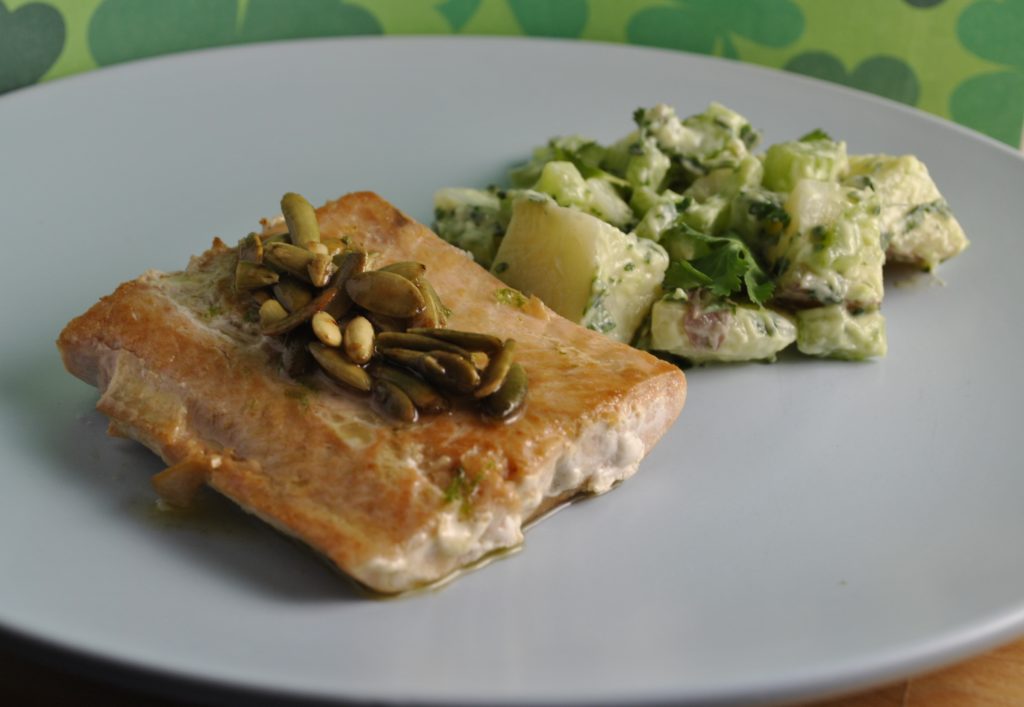 For the cliantro puree just use the leaves no stems..save those for your stock.  Also need a quick way to roast garlic, place garlic with skin on a cast iron skillet over medium heat and flip until skin is dark.  Enjoy!!