I love water..yes it's my preferred daily drink. But recently when we all got sick I'm not sure why-but I was having problems staying hydrated. I think  in part  that my throat was killing me and I wanted something warm to soothe me in turn I was downing cups of tea.  Also when I'm sick my taste buds well at least mine feel off- something I usually enjoy somehow taste different- make any sense? Well when I noticed my girls' were not drinking their share I knew I had to act. I got this idea from Country Living magazine but thought I would put my spin on it to the satisfy my kiddos taste.
Here's  the idea- pick any fruit your family enjoys..we picked apple, grapefruit and oranges. Slice the fruit, place in a pitcher with a quart of water and chill for a hour and  try to drink that day. The water gets the essence of the fruit and offers a little something different to your taste buds.
My girls' thought it was amazing idea and enjoyed "something new"
Thier fav was the apple I also added lemon zest to this one.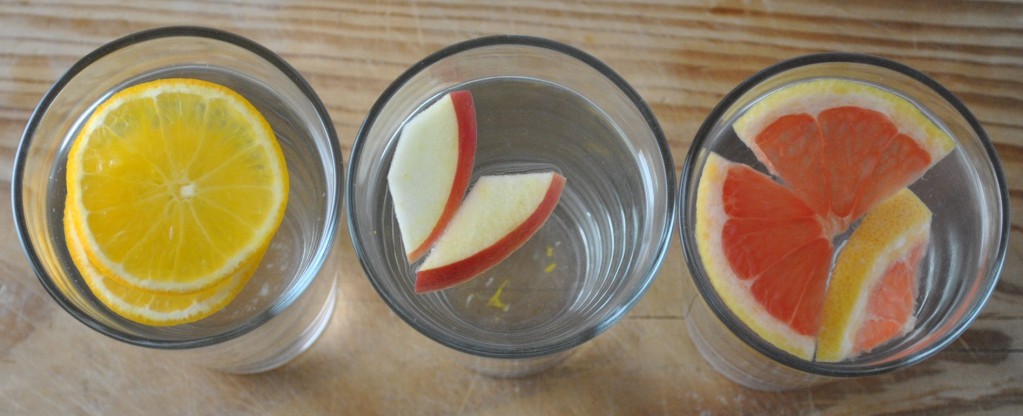 My fav was the grapefruit…kinda sweet but just a little tart from the skin..lovely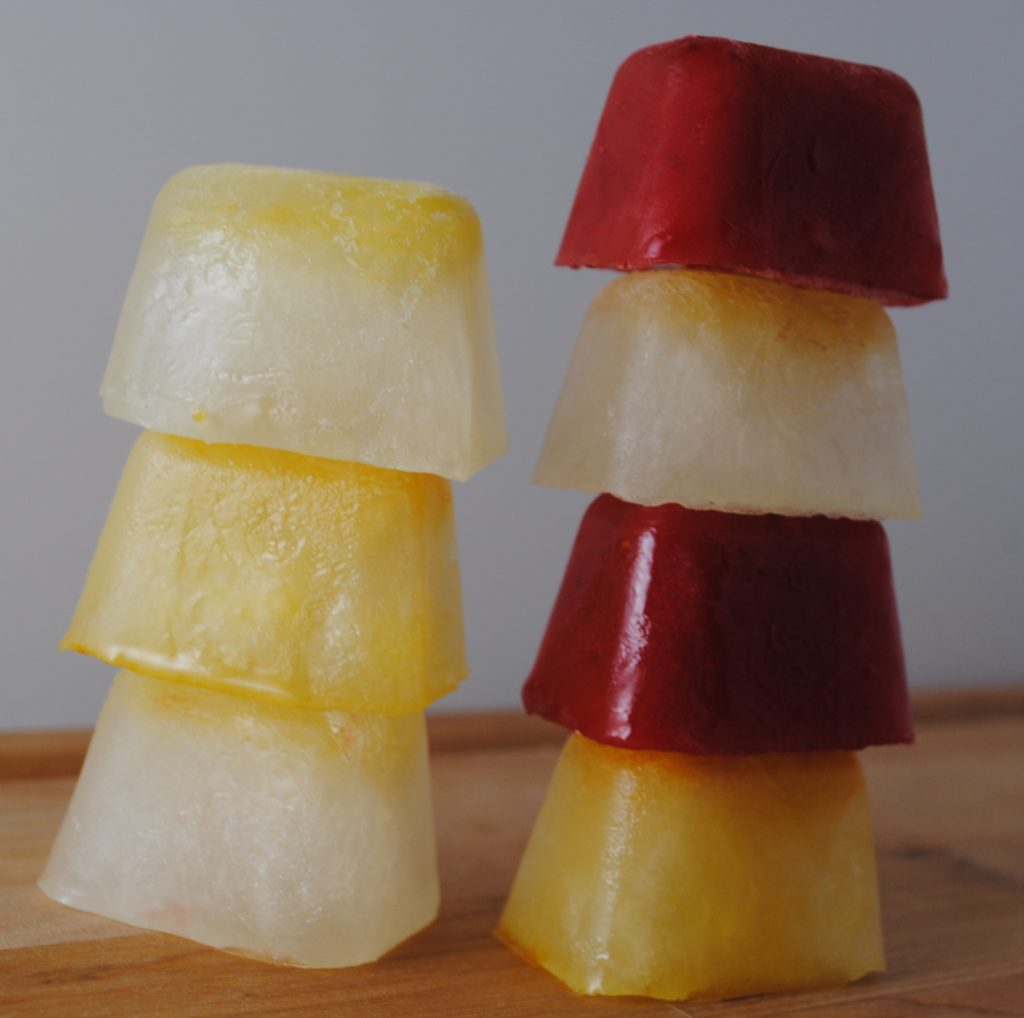 Of course I couldn't stop there and made ice cubes…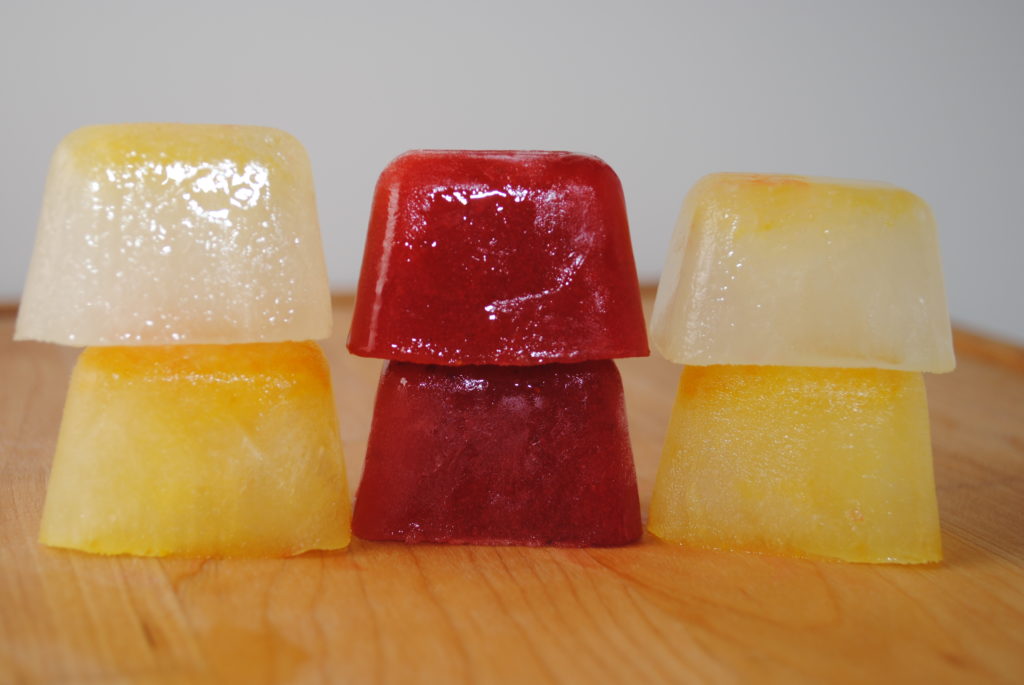 Lemon-grapefruit and strawberry cubes–juice your citrus and add zest or puree your fuit and fill in trays. Enjoy!!