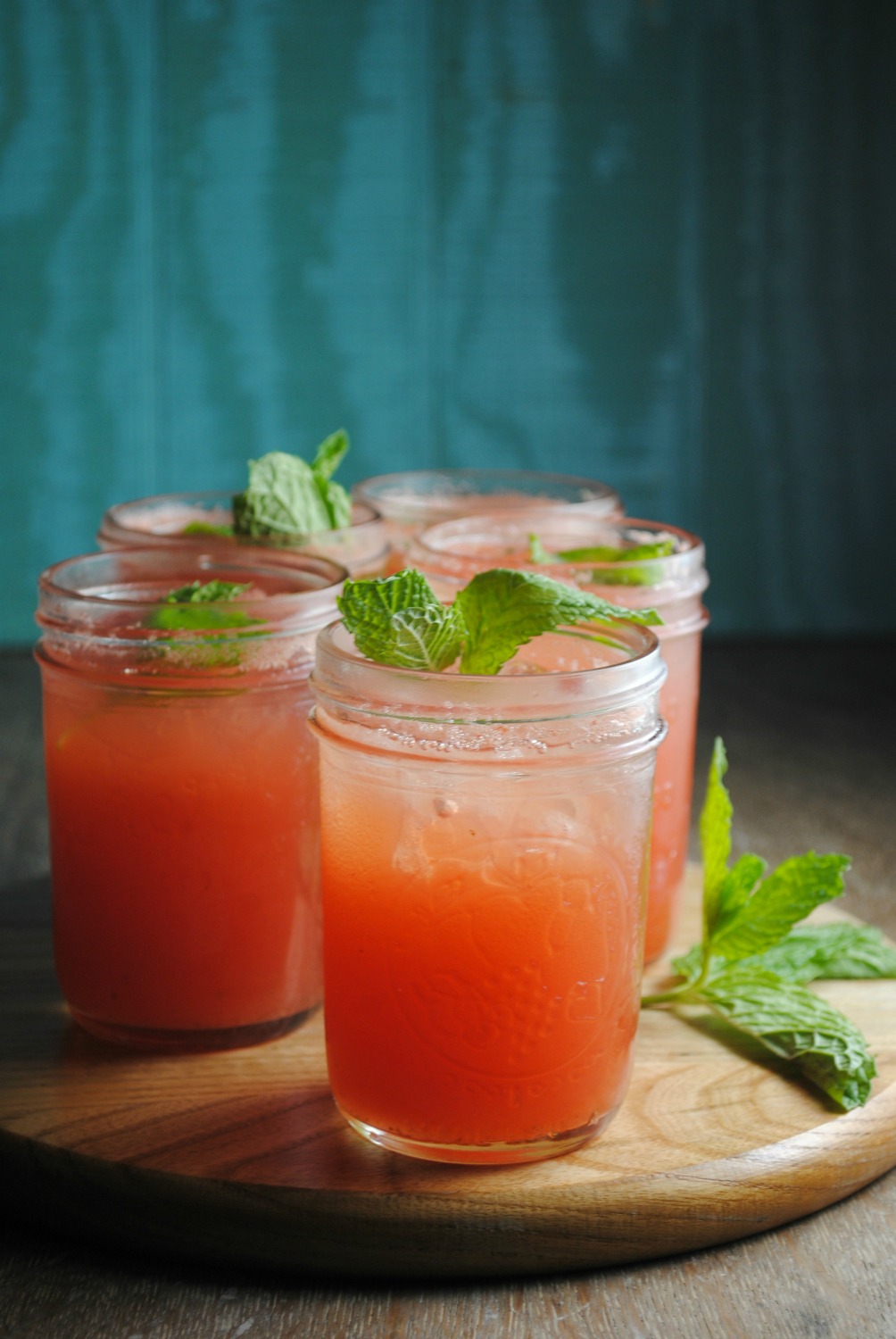 Watermelon-Lime Soda
I'm heading to Frio this weekend with the entire familia to float down the river.  Enjoying the Frio river has become a yearly family tradition, a last hurrah for the kids before heading back to school. We're hitting Frio a little late this year due to my travel schedule and a few kinks in the planning.  Pretty late that the kids are wrapping up their third week of school, but that's not stopping us from hitting the river.
We pack light – swimsuits and shorts, wine and beer, chips and salsa and bring along pre-made meals. We make every effort to keep meals light; tasty, meals which require minimal effort from us moms; because the kitchen is the last place we want to spend our time when we can be floating down the river.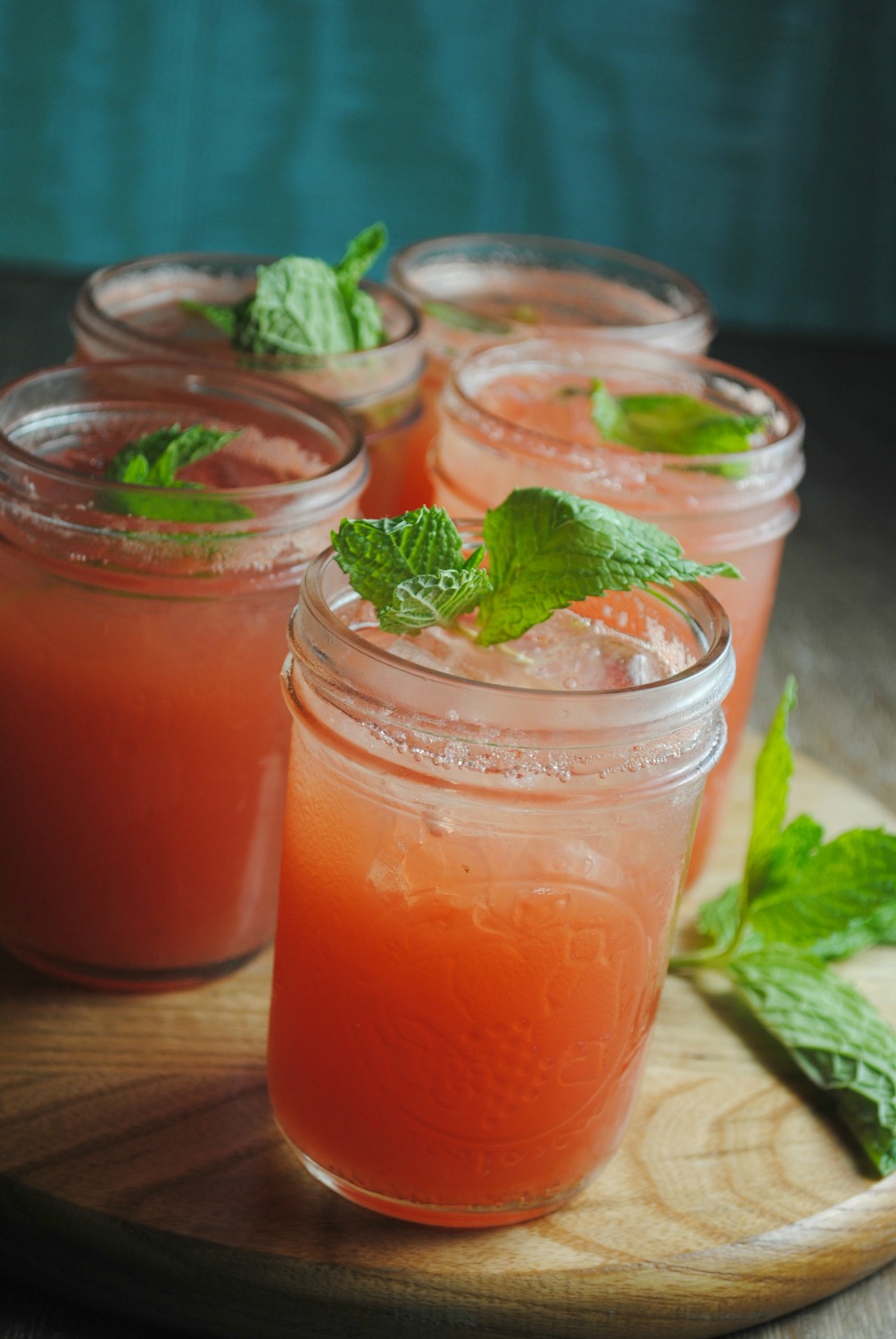 This year I decided to treat the kiddos by making homemade soda instead of allowing them to drink their silly selves into a sugar coma from those over sugary sodas.  I'm sure they will thank me.
You can make homemade soda using any fresh fruit juice. I have made grapefruit, chayote, strawberry and orange, but today I went with watermelon with a tangy splash of lime, so –so delish!
This Cooking Light recipe calls from sugar, but feel free to omit it or use your choice of sweetener. My watermelon was juicy sweet so I had no need for sugar. Enjoy,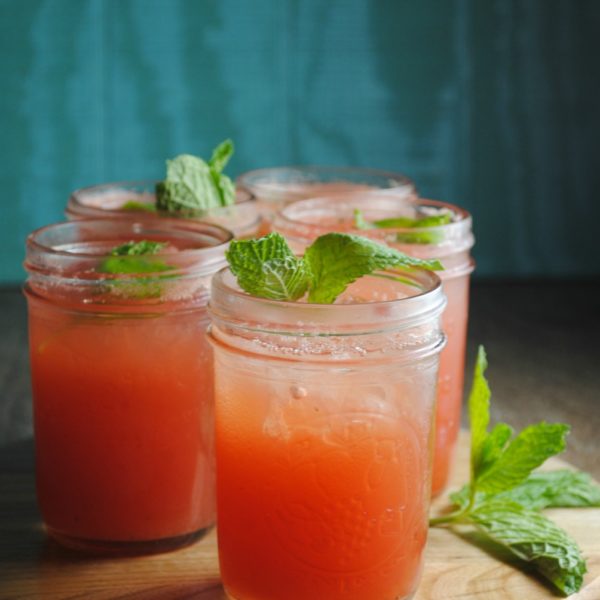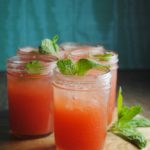 Watermelon-Lime Soda
Ingredients
10

cups

diced watermelon

1/2

cup

water

3/4

cup

fresh lime juice

1/4

cup

sugar

optional

4

cups

chilled club soda

Ice

Garnish: mint sprigs
Instructions
Working in batches, place diced watermelon, water and fresh lime juice in a blender; process until smooth. Strain watermelon mixture through a fine sieve into a pitcher; discard solids. Stir in sugar (if using) and chilled club soda. Serve over ice; garnish, if desired.