Good Morning lovely readers.  Today we feature Mexican Hot Chocolate from Diana Barrios Family Cookbook.   This hot chocolate is a great morning treat for your kiddos or add it to your morning coffee for a sweet kick (hey why should the kiddos get all the goods?).
I bookmarked this recipe the very first time I looked through Diana's cookbook. First I knew my girls would love me for making it for them.  Second I was looking for any excuse to use my new taza de barro (clay cup) my little sister sent me from Mexico for my first year celebration.  I love it! Thanks Nina!  Enjoy, Sweet Life
Drop by tomorrow for our last day celebrating  Diana's Cookbook and the last of our interview plus two great recipes.  Also if you missed previous post here are the links  part 1  part 2  part 3  and remember comment for a chance to win your own copy of this great book, giveaway ends Friday.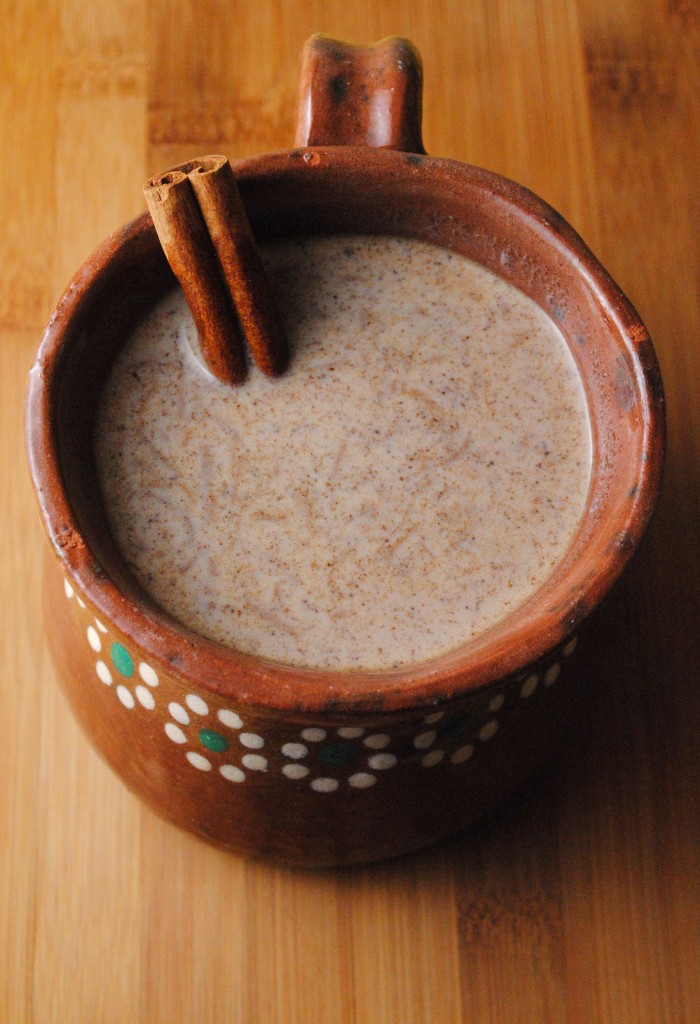 Mexican Hot Chocolate
Los Barrios Family Cookbook
serves 3 or 4
3 cups milk
1 cinnamon stick
1/2 tablet Mexican Chocolate (such as Nestle Abuelita or Ibarra brand), broken into pieces
Sugar to taste (optional)
1 combine the milk and cinnamon stick in a medium saucepan and heat over medium heat until the milk is hot but not boiling. add chocolate and stir until melted.
2 remove and discard the cinnamon stick, and sweeten with sugar, is desired.